Last updated on January 5th, 2018 at 04:31 am
How to find  BACKPACKER JOBS – Australian travel info guide for young working holiday visa holders.
Australia is literally a gap centre. On the top, enchanting landscapes, interesting wildlife and almost non-existent language barrier make it a perfect country to explore, especially for newbie travellers – one you visit Australia, your life will change for good.
To mention some negatives as well, Australia is not a cheap place to travel. It's vast size requires you to use domestic flights or coaches to get from one place to another.
You'll also soon find that food, drinks, entertainment and accommodation are more expensive than in European metropolises.
Whether you're a constant traveller or just working holiday holder spending a gap year Down Under, you will need to find some work while you're there sooner or later – to keep your travel dream alive.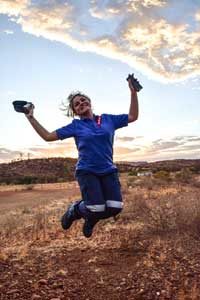 Finding work while travelling (not only in Australia) requires a complete attitude change from looking for a career opportunity back home.
You may have to consider options you never would have before, lower your standards, broaden your perspective and become more open minded, work crazy hours and tough shifts and literally get your hands dirty.
But you'll also meet some incredible people, find friends for life, see amazing things and places, and, most of all, really get the value of the money you earn.
Challenges When Looking for a Backpacker Jobs in Australia
Backpacker Jobs Issues –  Low level of English language proficiency
Understanding of English and your fluency in it plays an important role in your search of a job in Australia.
Before applying for Australian working holiday visa, it's better to learn and practice your spoken English (indeed if you're coming from non English background).
Backpacker Jobs Issues –  Discrimination in Selection Processes
You will probably experience some sort of discrimination in the selection process and interviews overall.
You are a foreigner with limited visa and non Australian work experience.
It will be hard. Try to enhance your skills and qualification to find a job.   
"Racism and discrimination in the labour market.
There are often stories about young people who choose a more Anglo sounding name on a CV and they are more likely to get a job interview.
And some of that racism and discrimination is more structural and some of it is much more adduce."  ( in general, Australian Society is well friendly and less discrimination. The nature of the business, companies are looking right applicants with local experience)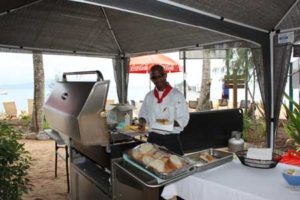 Backpacker Jobs Issues – Lack of Relevant Occupational Skills
As we know most of backpackers are young, often shortly out of high schools or universities.
This includes limited past work experience or relevant occupational skills. It also often includes lack of recognition of prior studies and university degrees, as well as your qualifications.
Backpacker Jobs issues – Limited Knowledge of Australian Systems and Workplace Culture
When backpackers come from Asia or some parts of Europe, they usually have a severe lack of knowledge of the Australian cultural and the understanding of local social system.
This may evolve into hardships while looking for a job, barriers in blending into a workplace culture etc..
Backpacker Jobs Issues – No Social Networks
Being new to the country can be intimidating. Lack of contacts and social networks can also play an important role in not being able to find a work you would like.
Work on your social skills and build a network, involve in social media networking (Facebook pages and other working holiday networking site) to boost your chance of finding the right contacts.
Finding Backpacker Jobs TO DO List. 
Before you start applying for a job in Australia, make sure you have all the things around done as well.
Before you start working you need apply for a tax file number and set up a bank account – if you do this before you arrive, or first thing right after your arrival, it can save you a lot of hassle.
Having all the paperwork done will also make it easier for you to be able to start working as soon as possible. making it easier to start working immediately.
Keep in mind that with a standard working holiday visa in your passport, you are only allowed to work for a maximum of six month period at a time under one employer, full time job (under one ABN).
After arrived.  Find your permanent place to stay, get your permanent postal address and get your bank card, use same address for tax fill number, Australian Superannuation or what ever you need it for.  (apartment, room, shared room)
Check out your best transport options to work, school, downtown etc.
Pinpoint your skills, consider level of your qualification
Write your CV, cover letter (get police reports if it necessary or medical check)
Apply for the nearest available job positions.
Be willing to work minimum of 4 months in one place
Show proof of your punctuality,
Get your contact numbers ready
Get RSA certificate before applying for jobs in Hospitality
Same applies for the white card – first aid before applying for constructions jobs
Think about your age category, experience and other relevant factors before applying for jobs
Australian Superannuation fund – make sure you keep your track on it and keep the letter and memberships number. You are able to claim your superannuation money when you're leaving Australia permanently.
Choose the city or town you will be staying in wisely (especially when you're in Australia for the first time). Some seasons can influence the amount of travellers and available job positions – backpackers are gathering particular cities and towns during summer. Try to avoid the rush, come in during the off season, go to smaller cities..
First Steps to Find  Backpacker Jobs
Young and no much skills. If you are willing to work in hospitality, print a stack of your CVs and hand it over to restaurants or bars on streets nearby to your place.
Try mostly restaurant, clubs, pubs, cafes or other shops like bakeries, retailers, hotels, motels and so on.
Make sure don't go to those places during the rush time of the day because they may not have time to pay attention to you or even speak to you. Best time to go to cafe or restaurant is after 14 to 17 day time.
Best workforce requirements websites here for Backpacker Jobs
chandlermacleod-com/candidates/mining-and-energy.
hays.com-au/jobs/resources/mining-jobs.
skillforcerecruitment-com.au.
seek.com-au/fifo-jobs.
indeed-com/Fifo-Mining-jobs.
workpac-com/looking-for-a-job-in-the-mines.
Make the Most of Your Hostel
Hostels are a pure gold when it comes to information when you're looking for work, particularly in a big city.
Almost every hostel has a noticeboard with new opportunities for casual or single time work placements.
Large chain hostels like Nomads and YHA often have members of staff dedicated to help you find work.
Make sure you choose your first hostel wisely, the backpacker culture is helpful and full of tips. Don't staying hostels style backpacks hostel when your very first in Australia. 
Daily News Paper in the City or Town Where Your
Take a look at the employment page in the newspapers, there is so many local jobs as well – local markets are often advertising jobs such as dish washing, bar girl, assistance runners, bussers, all-rounders.
Work with the System
Australia is really keen on rules; you can give yourself an advantage on the job market by brushing up on them in advance.
Start applying for any licences you might need for the position or field, before you even arrive.
If you're planning to work as a bartender for example, or indeed anywhere where alcohol is served, you'll need the RSA (Responsible Service of Alcohol) training. And coffee training as well. 
You can do this online before you get to the country – apart from Tasmania, where you have to do your training in a classroom.
Please note – travellers are better to have national recognition certificates, it may cost around $10 or more but you will be able to work in all Australian territories and states.
For labourers or anybody looking for a job on a construction, you'll need a 'white card'. It costs around $100 AUD and requires a day lasting safety training.
A pair of steel-toe cap boots is a must as well, though you'll probably want to buy those once you're Down Under, rather than ringing them down from your home country. They're heavy.
FIFO Mining Jobs – How to Find a High Paying Job as a Working Holiday Traveller in Australia
Australia is a country with thousands of kilometres of untouched and uninhabited land, also known as "The Outback".
Apart from the native flora and fauna (and some incredible sunsets and photo opportunities), it just appears to be vast emptiness as far as the eye can see, but there is more to the Australian Outback than that.
Beneath the surface lies an abundance and resources and minerals (like diamond, gold, oil, lithium and iron ore), and the process of mining these have generated a whole new job type; FIFO or, Fly in Fly Out.
Please Check Out Our Full Information Blog Here. Highly recommended   FIFO Mining Jobs

BACKPACKER JOBS – Check Out the Farms
Despite Australia's great farm reputation, it's a lot harder to find a farm job or a fruit-picking job than you'd think.
Due to the large number of travellers looking for farm work it can be a bit of a struggle finding legitimate employers.
Most importantly, never pay anything prior to reserve a place on a farm. You would probably never see them again.
Check out Harvest Trail: they have some of the best info on the harvest trail plus they post job opportunities on a regular basis. ( All harvest seasonal chart below of this blog) 
Gumtree website also offers plenty of opportunities but make sure everything's legitimate and credible before you commit yourself to something.
For a real adventure when looking for farm work, get together a group of mates and buy a car. It seems crazy, but farmers are much more likely to employ a group of travellers with their own vehicle than a single traveller without it.
Get some knowledge about those road laws before, just to be safe.
Another option is, if you're looking for the experience more than the money (and want that second year visa as well), try Wwoofing.
By becoming a 'willing worker on organic farms', you exchange hard work for food and accommodation in a fair trade.
Besides, it's an amazing way to meet people and get wonderful experience while working towards the second year visa.
Please Note – There is a high number of incidents in Australia in relation to modern slavery and sexual misleading of solo female travellers.
Make sure you get your correct salary and don't become a part of any sexual harassment or slavery, unless your willing to sleep with someone for fun and extra cash flow.  
BACKPACKER JOBS – Sell Travel
Conventional employers can use the always-on-the-go nature of travelling. Travel agencies, tour groups or hostels often look for temporary staff.
People who know the lifestyle and get along well with other travellers smoothly.
Travel agencies like Peter Pans have some fantastic job opportunities for salespeople and they have centres in every major city and interesting travel location.
Discounts and other benefits are often available to their employees.
au.jora.com is offering so many jobs for backpackers right now 
BACKPACKER JOBS – Fundraising
It is not for everyone but some backpacker travellers enjoy this type of jobs as well.
There 100 of non profitable organisations are looking for fundraisers, some of the most popular are:   Australian Charities and Not-For-Profits Commission, Australian Red Cross, World Vision International, Cancer Council Australia, Starlight Children's Foundation, Australian Cancer Research Foundation, Royal Flying Doctor Service of Australia,  National Heart Foundation of Australia, World Animal Protection, Opportunity International, Vision Australia, RSPCA Australia, Greenpeace and Sea Shepherd Conservation Society. Pleas go to their website and find out more information.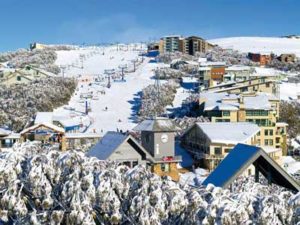 Take Advantage of Seasonal Jobs
If you're travelling over the Christmas period, lots of places will be looking for temporary workers.
Therefore they will be more likely to give a favour a traveller whenf native Aussies are heading home to their families for holiday.
Gumtree is a good place to look for seasonal jobs which can range from working as a shop assistant to dressing up as a Santa's assistant for kids.
Backpacker Jobs – Summer And Winter Jobs in Australia
Summer is the best time to look for a job around beach locations (such as Melbourne City, Great ocean road, St Kilda, Port Melbourne, all beaches in Adelaide, all beach locations around Perth, all popular beach locations around Sydney). Also, Small  towns such as cairns, Airlie Beach, Gold Coast, Ayers Rock and Port Douglas. All coastal little tows are best for working holiday jobs seekers.   
Backpacker Jobs – Winter Jobs
Due to its location in the southern hemisphere, Australia experiences winter in months opposite to the northern hemisphere.
It's between the months of June and August, how crazy does that sound – having Christmas celebration in the middle of summer?!
Several Australian ski resorts can be found through the mountain ranges to the east of the country and are found around New South Wales and Victoria.
Australian snow season is often neglected in terms of work placement and people who have worked at an Australian snowfield often come back several seasons after.
Season Dates
The winter season runs from mid June until the end of September, depending on the snow on given year.
The season will usually end as a result of the snow disappearing from the slopes.
By the end, the snow is usually only around places with artificial snow-making capability.
Working at a ski resort in Australia is different from any other experience.
This type of job provides workers an opportunity to work in a fast-paced environment in a landscape that differs from everything else you would expect in Australia.
Major Resorts
In Victoria, there are three major commercial resorts, together with their terrain size, are:
Falls Creek – 450 Hectares (1112 Acres)
Mt Hotham – 320 Hectares (790 Acres)
Mt Buller – 300 Hectares (741 Acres)
In New South Wales, the major commercial resorts, together with their terrain size, are:
Perisher – 1245 Hectares (3,076 Acres)
Thredbo – 480 Hectares (1186 Acres)
Charlotte Pass – 50 Hectares (123 Acres)
In both NSW and Victoria, there is also several smaller mountains which serve mostly for beginners, cross-country skiers and families.
Living at an Australian Ski Resort
The major Victorian resorts are located at the top of windy roads from the base of their respective mountains, while NSW resorts are mostly connected from Jindabyne, the village situated at the base, by a slightly straighter and easier road which is still windy.
This is a huge difference between highways in US, Canada and Europe connecting resorts and it means that most towns need to be self-contained.
You will probably not be able to leave the village that often during the season.
Buses are difficult to use around the alpine area, therefore having own vehicle will provide you with more freedom to explore surrounding resorts in Victoria or New South Wales during your free tim
Finding a Job
Working Directly for the Mountain Resort / Working at a Local Business
Australian resorts are open to hire both Australians and foreigners (that is another difference from Europe, Japan and South America, where they will will only hire locals).
Thanks to this, you can apply for jobs within the resort (lift operator, mountain operations etc.) as well as within local businesses in the mountain resort / town.
The resorts will usually process their job applications online, on the other hand many of the businesses in towns will accept walk in applicants with their CV ready in hand.
Pay Rates
Work positions at Australian ski resorts are governed by the Alpine Resorts Award 2010 which sets the minimum pay rate for employees in the snow industry.
The seasonal pay rate for entry level positions are $AUD 19.74 an hour. The pay rate for the lowest instructing level is $AUD 20.32 for seasonal workers.
Hospitality jobs on Islands Around Australia
Australia actually consists of more than 8,000 islands, including the (largest) island state of Tasmania
There is endless number of gorgeous and beautiful islands around the entire Australian continent and that all brings young locals as well as young backpackers travelling from all around the world.
One of the best ways to use your working holiday visa is to live and work in Australia, while sharing cultural diversity, enjoying the Australian pride, finding friends among locals, enjoy all the fun available and, last but not least, embrace the beauty of the Australian nature.
There is so may resorts and hotels available on these island providing jobs in hospitality – there are plenty of positions such as yard labour, diver, boat helper, or other jobs available depending on your qualification and skills.
Island such as Bribie Island, Christmas Island, Cocos (Keeling) Islands, Fraser Island,Great Keppel Island, Hamilton Island, Kangaroo Island, King Island, Lizard Island, Macquarie Island station, Magnetic Island, Norfolk Island, Rottnest Island, Whitsundays islands, Bedarra Island, Brampton Island, Daydream Island, Fitzroy Island Resort, Fraser Island,  Hamilton Island, Hayman Island, Heron Island, Hinchinbrook Island, Lady Elliot Island, Lindeman Island, Long Island, Magnetic Island,  Pumpkin Island, Thursday Island  and Green island .
Just go to island resorts websites and travellers able to find jobs opportunities.
Macquarie Island station is belong to Australian Antarctic division and please visit this website here but the posses can be very long. Macquarie Island station Jobs 
Things You Should Know While Working on an Island
Food and accommodation are usually provided by the company. It's quality and range depend on the company and the location.
Chefs are usually getting free food and rooms or share accommodation options.
Servers/ waitresses, bar attendants are usually getting share accommodation as well.
Majority of the staff are young people and eventually end up with tendencies to drink more alcohol than needed as the work in the kitchen is demanding with extreme working hours.
It is better not to go to an island as a couple, majority of couples end up brokenhearted. Everyone on the island usually hooks up with each other.
STD level may be high therefore please make sure you use condoms.
New staff on an island is called a fresh meat by everyone and everyone tries to get in his or her pants first.  
Don't go on an island with your partner, You may end up broken heart. If you end up with a broken heart because your partner hooked up with someone, just let it go. There is so many fish on the island.
Tanned bodies and young spirited people are all around. You are standing in front of an unforgettable experience!
Most of the east coast islands are exceptionally beautiful. You will be able to dive or snorkel and enjoy your beach time to the fullest.
Backpacker Jobs – Lose Your Pride
You know all those people with clipboards, wanting something from you, you always try and avoid in the street? Well, good news: they're in Australia too!
Plus they're always looking for new clipboard monkeys! This kind of work is mostly short term. It's relatively well paid and provides lots of fun once you manage to get over the social awkwardness in the beginning.
In fact there are lots of jobs available which you may not have considered before; labouring, cleaning jobs, night helpers, warehouse work etc..
Remember, you're not looking for a career, you're looking for a job which will pay you money to help you to continue with your travels adventures. Besides, quite often, the worst jobs pay the best.
Travelling around Australia is a great opportunity and once in a lifetime experience.
If there's one piece of advice  you should take with you, it's:  take every opportunity that comes along. Living and working in another country is a life-changing experience.
This year will help you discover some of the most amazing places on Earth and you will create memories which will stay with you forever.
Easy Money Backpacker Jobs for Ladies 
We do not recommend at all.
However, I have met some backpackers and holiday makers with some easy money ideas.
Some of Asian travellers from Japan, Taiwan, South Korea or China do Remedial Massages as well as happy ending massages (either in licensed places or in their own rented rooms) and advertise it in newspapers or online. It's an easy lifestyle to travel the world. But not for everyone.
Please note – To be a happy ending massages therapists, don't legally require any formal qualification to practice as a massage therapist in Australia.
There is so many European backpackers travelling the world, doing the same as a part of Escort online and strippers.   (massages and sex services online).
Also, there is Tinder. Tinder is great way to have some good time when girls start to run out of money.
What you have to do is to get a date on Tinder with some local guy (girls get some great time, food, drinks all afternoon free and eventually it may turn into a great hook up too).  
Easy Money Backpacker Jobs for Men as Stripper or Pimps. 
There some night clubs and stripper clubs in major cities such as Melbourne, Sydney, Perth, Adelaide and Brisbane looking for well paid male strippers.
Places Such as –   Aussie Hunks Australia Adelaide's Hottest Male Strippers SA, MAGIC MEN, MAGIC MEN MALE STRIP CLUB, Male Strippers Sydney, MenXclusive, Australia, Topless Waiters Perth, Men's Gallery, Madame Josephine's Ultimate All Male Strip Show,Minx Gentlemen's Bar & Restaurant and much more around Australia.  
Backpacker Jobs – Fruits Vegetable Seasonal Time Table Here.   
 Northern Territory Season
| | | |
| --- | --- | --- |
| Harvest Dates | Main Crops | Locations |
| Mar – Oct | Melons ( Various) | Darwin & Katherine |
| Oct & Nov | Mangos (both picking & packing) | Darwin & Katherine |
| Year Round | Citrus | Darwin & Katherine |
| Year Round | Bananas | Darwin & Katherine |
| Year Round | Asian vegetables | Darwin |
| Year Round | Wildflowers | Darwin |
Western Australia Seasons 
| | | |
| --- | --- | --- |
| Harvest Dates | Main Crops | Locations |
| Jan – Mar | Grapes | Margaret River, Mt Barker, Swan Valley |
| Mar – May | Apples & Pears | Manjimup, Donnybrook, Pemberton |
| Mar – Oct | Scalloping & Prawning | Carnarvon |
| May – Sep | Rockmelons & Zucchini | Kununurra |
| Apr – Nov | Melons | Coorow |
| Jun – Dec | Tomatoes & Melons | Carnarvon |
| Jul – Aug | Bananas | Kununurra |
| Jul – Dec | Wildflowers | Muchea, Coorow |
| Oct – Jan | Mangoes | Kununurra |
| All Year | Fishing | Broome |
| Nov – Jun | Rock Lobster | Dongara, Geraldton, Broome, Fremantle , Kalbarri |
South Australia Seasons
| | | |
| --- | --- | --- |
| Harvest Dates | Main Crops | Locations |
| Jan – Mar | Dried Fruits | Riverland |
| Feb – Apr | Apples & Pears | Adelaide Hills |
| Feb – Apr | Peaches & Grapes | Riverland |
| Feb – Apr | Grapes | Barossa Valley, Southern Vales |
| Feb – Aug | Brussels Sprouts | Adelaide Hills |
| Jun – Aug | Oranges | Riverland |
| Jun – Sep | Pruning | Riverland |
| Sep – Jan | Oranges | Riverland |
| Oct – Feb | Strawberries | Adelaide Hills |
| Dec – Feb | Apricots | Riverland |
Tasmania Seasons for Backpacker Jobs
| | | |
| --- | --- | --- |
| Harvest Dates | Main Crops | Locations |
| Mar – May | Apples | West Tamar,Hunter Valley, Tasman Peninsula |
| Dec – Jan | Various Fruits | Kingborough, Derwent Valley, Channel District, Huon |
| Feb – Apr | Grapes | Tamar Valley, Huon |
| Mar & Apr | Hops | Devenport, Scottsdale, New Norfolk |
| Jan & Feb | Scallop Splitting | Bicheno |
Victoria Season
| | | |
| --- | --- | --- |
| Harvest Dates | Main Crops | Locations |
| Jan – Apr | Pears / Peaches / Apples | Cobram, Invergordon, Kyabram,Ardmona, Shepparton,Tatura |
| Jan – Apr | Tomatoes | Kyabram,Echuca, Rochester, Elmore, Ardmona,Shepparton, Tatura |
| Jan – Apr | Tobacco | Ovens, King & Kiewa Valleys |
| Feb & Mar | Grapes | Swan Hill, Robinvale, Sunraysia Area,Lake Boga, Nyah West |
| Sep – Nov | Asparagus | Dalmore |
| Oct – Dec | Strawberries | Silvan |
| Nov – Feb | Cherries / Berries | Silvan, Wandin |
New South Wales Season for Backpacker Jobs
| | | |
| --- | --- | --- |
| Harvest Dates | Main Crops | Locations |
| Jan – Mar | Stone Fruit | Young |
| Feb & Mar | Grapes | Leeton, Griffith |
| Feb & Mar | Pears | Orange |
| Feb & Mar | Grapes | Hunter Valley |
| Feb & Mar | Prunes | Young |
| Feb – Apr | Apples | Orange |
| Mar & Apr | Grapes | Tumburumba |
| Mar – May | Apples | Batlow |
| Mar – Jun | Cotton Picking | Narrabri, Mooree |
| Sep – Oct | Asparagus | Gundagai |
| Sep – Dec | Asparagus | Cowra |
| Sep – Apr | Oranges | Griffith |
| Nov & Dec | Cherries | Young, Orange |
| Nov – Apr | Oranges | Necton |
| Dec & Jan | Onions | Griffith |
| Dec – Mar | Stone Fruit | Tumut, Batlow |
| Dec – Apr | Blueberries | Tumbarumba |
Queensland Seasons
| | | |
| --- | --- | --- |
| Harvest Dates | Main Crops | Locations |
| Dec-Jan | Sugar & Bananas | Innisfail, Tully |
| Feb – Mar | Apples & Pears | Stanthorpe |
| Feb & Apr | Melons (Rockmelon) | St. George |
| Feb – Apr | Ginger | Sunshine Coast |
| Mar – Dec | Various Vegetables | Bundaberg |
| Apr – Jun | Citrus ( Oranges, Mandarins) | Gayandah, Mundubbera |
| Apr – Oct | Various Fruits & Vegetables | Lockyer Valley |
| Apr – Nov | Beans | Mary Valley |
| Apr – Dec | Various Vegetables & Tomatoes | Bowen, Ayr |
| May – Oct | Broccoli | Toowoomba |
| May – Dec | Sugar Cane | Ayr, Innisfail, Ingham |
| Jul – Sep | Ginger | Sunshine Coast |
| Jul – Dec | Onions | Lockyer Valley |
| Nov – Feb | Mangoes, Lychees, Bananas, Advocados | Mareeba |
| Nov – Jan | Plums | Stanthorpe |
| Nov – Jan | Cotton | Goodiwindi, St. George |
| Oct – Jan | Peaches | Stanthorpe |
| Nov – Mar | Cotton | Millmerran, Toowoomba |
Please Note Seasonal information extracted from  jobsearch.gov-au website.