PURA BESAKIF: A majestic view from the top, a temple built at the slope of the mountain, the Mother Temple – that all is Pura Besakih
There are several temples that were built in Bali. The island is famous of being the "Island of Thousand Temples." Pura Besakih is noted as the Mother Temple hence it is the holiest and the most sacred temple in Bali.
The temple is believed to be the the sanctuary of God since it is perched on the western slope of Mt. Agung.
Besakih is derived from the Sanskrit language which means salvation. There are 23 separate but related temples, Pura Penataran Agung being the largest and the main sanctuary.
With an overlooking view ove the mountain the place is not just for people to worship but scenery to behold.
There is around seventy festivals which are being held at the complex since every shrine is celebrating a yearly anniversary. The reason for this number of festivals is because of the Balinese Pawukon calendar following the 210 cycles that originated in the island. Warungs (roadside stalls) are located at the pavement in front of the gate of the temple complex. The food here is not pricey.
Getting to the temple is easy since it is the most popular temple in Bali.
There are three ways how to reach the temple. If you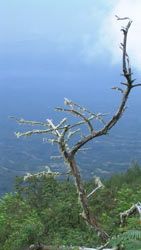 are coming from from Kuta you can reach the temple by car in just two hours heading east towards Kanur.
You can ride the Bemo public buses in Klungklung going to Besakih. From Denpansar is 25 kilometres drive going to Besakih.
Finding accommodation around Bali is not a problem since there is a wide range of choices from super deluxe hotels to some affordable home stays.
Tourist can choose to stay in a homestay not only to save expenses but you also to experience living with the locals and a learn a bit about their unique houses and culture. Opening hours are from 8:00 to 17:00 but the complex is open 24/7 for worship purposes.