Last updated on January 13th, 2019 at 04:00 am
Traveller Hints PROFILE  and It is Global Network
Mission
Travellerhints: It is our goal to share some wonderful experiences and hopefully help our fellow traveller on their journey and even to persuade some of you to embark on a new, eye-opening adventure.
We have tried to paint a vivid, realistic picture of some places we have travelled to and know a lot about, providing insightful information to make your trip as safe and enjoyable as possible.
We also hope to convince some of you to travel to some of the lesser known places that offer a nice change from the overcrowded, over consumed, mass-touristic locations.
Get out there and see some of the world's natural beauty, while it is still somewhat intact!
Benefits of Travel
Travellerhints:
Travel can increase your knowledge and cultural understanding, which in turn can broaden your perspective on many different levels.
You will be introduced to varieties of foods, languages, people, multicultural diversity and unimaginable places.
All of these elements will help you make new connections in new environments, boosting creativity and awareness.
You will also become more confident and secure in your own identity, sharing many things about yourself with soon to be friends and helping to give insight into your way of life.
Travelling to a new environment will force you to adapt quickly and break out of your shell. This will force you to' learn as you go' and you will be able to navigate cultural paths in a more respectful, inter-connected way.
Hopefully, you will be able to compare and contrast your country of origin with your new travel destination, without cultural bias and prejudice.
This can help you gain a realistic perspective into how things 'actually' take shape and how people are, instead of relying on media constructions or stereotypes.
PROFILE – Travellerhints
---
---
About The Funder travellerhints: I have visited 86 countries around the world and also lived and worked in six different ones (Sri Lanka, Singapore, Maldives, Australia, Russia, and Japan).
My educational background comes from Hospitality and Eco-Tourism, which gave me the wonderful opportunity to work as a chef in some of the best world's travel destinations as part of global hospitality leading companies (such as Radisson Hotels, Hideaway Resorts, Voyages, Antarctic Catering, Sodexo  & Delaware North).
I have also experience working in various different positions within the tourism industry; I spent some time on a super-yacht diving charter boat cruising the stunning Great Barrier Reef.
As far as travel and further exploration go, there is no finish line or a final destination.
Trust me, there are many people who never stop travelling once they have been bitten by a travel bug and they would do anything to make travelling an essential part of their lives.
It is truly like a DRUG. But a drug which causes an only countless number of positive side effects.
Last but not least, it can (and probably will) fundamentally change the way you see the world and yourself in it.
I wouldn't label myself anyhow as I love every kind of traveling. I am keen on diving, so far I have dived in 15 different countries and also over 100 dive sites within the Great Barrier Reef.
Apart from that, I have done road trips around Europe, Asia, Africa and all around Australia & New Zealand and hiked over 35 ( Climbed Mt Kilimanjaro in 2017) (65 hiking tracks) different types of mountains.
Adventure Travel Related Training: Advanced open water & rescue diver, jet-ski  & boat license, underwater & Nature photography, climbing, Tropical jungle & Australian outback surviving, sea serving, emergency light aircraft landing escape, aircraft, and boat rescue.
GPS navigation and map reading, 4WD, advanced first aid, snakes & dangerous reptiles handling, bush & structure fire-fighting and emergency first response & rescue.
Other Qualifications:
 

Digital Media Graphic Designer & IT
---
---

About SEO – PROFILE
Bhanuka "Ben" Gunarathna : 
Information Systems Professional ~ MSc.(IT & Mgmt.)-UK, MCTS, MBCS, MCITP, MCSE, ITIL. Santa Fe Relocation  Keele University.
Expert in the design/delivery of cost-effective, high-performance technology solutions. Proven technical, strategy and analysis skills gained from complex work environments, where I have worked hard to hone both my technical and commercial capabilities.
Not only have I invested in key studies and professional development, but also put myself in positions to take on employment duties that have enabled me to demonstrate a high level of decision making and project management/coordination capabilities.
About Education – Keele University, United Kingdom, Master of science, Information technology & Management.
Website: Orayans
Our 

Globalisation

 
Mete Ozkan's Profile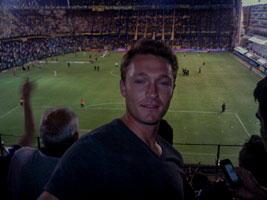 My name is Mete Ozkan. I  completed my bachelor's degree in the Music City, Nashville, Tennessee.
After the completion of my bachelors, I pursued a degree in teaching and worked as a part-time teacher and football coach.
I then moved to Northern Ireland to complete my Master's in Political Psychology.
I have travelled and spent many months throughout the Americas, Europe, Eastern Europe, Central Asia, and Turkey over 55 countries.
The first time I travelled alone internationally was when I was 13 and I can still remember that journey vividly.
The depth, warmth, and hospitality showed to me created a life-altering experience. That first trip was definitely the launching pad for pursuing athletics and academics in new countries, as well as being open and learning extensively about countries throughout the world.
I hope to explore parts of Africa and Central Asia in my future travels with travellerints. Type of Travel, backpacking.
---
---
Veronica's Profile  
I am a passionate traveller and explorer who never stops. So far I have lived in Indonesia, travelled a bit around Asia and Europe and spent a year in Australia, Canada, and Sweden.
Both those countries together with Asia are my strong passion and forever favorites!
I graduated with a Bachelor degree in tourism followed by the vocational background in Media and Communication. To top it all up I am also soon finishing my Master's degree in Journalism (but we all know, the learning process doesn't end with a certified paper).
From professional experience, I definitely know a lot of thanks to work in a massive 5* international hotel chain at Conference&Events Department.
Though I am incredibly grateful for all the insights and priceless experience, it made me realize that I am more of a backpacker kind of person and adventures are strongly preferred above anything else!
Currently blogging about and observing with travellerhints.
---
---
Michele Profile 
For most of the last three years, I have left my native Pacific Northwest in the United States and been living abroad.
 After completing my bachelor's degree in economics, I headed abroad to work towards my MBA in England, which I ultimately completed last year.
 In addition to writing for travellerhints in my spare time, I work as a football player, which is a career that has taken me from America to England, to Spain, to Iceland, and back to Spain again.  
I have lived in four different countries and have travelled extensively throughout the United States and Europe.  
Spending time living abroad has been one of the most rewarding and challenging experiences and I would certainly recommend it to anyone who gets the chance.  
There is no better way to broaden your perspectives, learn more about yourself, and really learn how to be independent than to separate yourself from your comfort zone and immerse yourself in, and adapt to, a foreign culture.
 However, if you can't live abroad, travelling abroad is the next best thing!
 I know people say it all the time, but once you start travelling and seeing the world, you won't be able to stop!
 It really is intoxicating to hop on a plane or boat or car or train and step off into a whole new world, full of new, different, and unique experiences, whether they are subtle differences or massive cultural differences.
It is a big world out there and so I might as well see as much of it as possible!
---
Juhi Shrivastava's Profile 
I'm Juhi Shrivastava, a traveler, full-time writer, and blogger by profession because writing is something I love to do.
I love travelling, love exploring new things, meeting new people, live my life to the fullest, and yeah obviously a happy-go-lucky kind of life.
I'm an offbeat and adventure travel enthusiast. I don't travel to the usual destinations and wishes to unravel the lesser-known places in India.
I have travelled all over India with a few overseas adventures in Asia and Europe
---
Cathy Guerrero's Profile 
I'm Cathy Guerrero, who love to travel, a budget traveler who lives in a beautiful tropical country called the Philippines.
I completed my Bachelor's degree in Computer Science.
Yeah, I'm supposed to be a Web Developer but I end up working as a Google Adwords Consultant or Search Engine Marketing Consultant.
But I'm happy with my job knowing that I've helped many clients from all over the world (name it; US, AU, UK, Canada, and other Asian countries) to advertise their businesses and services in Google and other social media platform like Facebook.
I was born in a small laidback home town and was a dreamer, dreaming if I can travel outside my country, since then I've been working hard, move to the big city and start to live alone away from my family.
Been to some Asian countries like Vietnam, Cambodia, Macao, Singapore, Hongkong, and Malaysia.
And my next plan is I hope to get a visa to visit Europe, US, Africa, and more awesome countries.
My first solo trip was last year and I really enjoyed it a lot, meeting a different kind of people, learning their culture and tasting the local foods was one of the best experience during my trip.
Traveling is learning that you can't find in any books, you get matured, you failed, you learn a lot and accept the people around you and not judging them because of their culture and their beliefs, it is about acceptance and respect.  So while I'm still "young", I'm out there with my bag and going nowhere.
Look up some of best Travel Blogs for Travellers.