Last updated on July 16th, 2018 at 03:08 am
A Homestay is a fast growing favourite for solo adventurers and business travellers alike, in cities all around the world looking for a unique accommodation experience with the comfort of a home away from home!
What are the best things about travelling? Cheap accommodation? A homely feeling while you're away from yours? Or is it immersing yourself within a culture or society?
With a homestay, you can experience all of these things in accommodation cheaper than a hotel! Homestay accommodation is growing popular, especially within the backpacking and solo travelling communities, but they have something for everyone! Not only are they more affordable, they provide an aspect of safety especially to those travelling solo or female travellers.
You will be living with someone who knows the place you're staying and is part of the community, this means they know any 'no-go' areas or local customs you need to be aware of and can definitely give you some tips on the best places to go and make the most of your destination!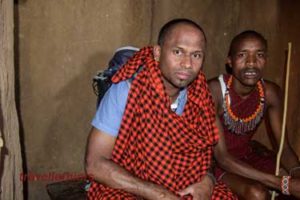 This also gives you the opportunity to really involve yourself in the culture, 'live like a local', and even pick up the local language.
You could even get lucky and find a homestay that provides transfers to and from the airport.
Kick the homesickness by becoming part of a new family while you travel!
So a Homestay sound like just the thing for you? Whether you know where you want to travel to, or haven't quite decided, you can browse through thousands of "hosts" (the people who open their home to you, and who'll you'll be living with) on https://www.homestay.com/  where not only does it show you prices, dates and photos of the place you'll be staying, and in-depth profiles on the Host's but lists any amenities included, tourists attractions, places to eat out and any 'must-sees' in the area, and distance from public transport.
You can also view the host's profile which will tell you how old they are, any pets they have, how involved they are with their guests, and what kind of lifestyle they live so you can choose the perfect place for you!

As well as being able to thoroughly research the abundance of host's in cities all over the world and super cheap prices, you can read reviews from real people and real experiences.
Everyone has their different expectations, needs, wants, likes and dislikes when it comes to their accommodation, and unfortunately what is advertised isn't always what you get.
Being able to read real life, unbiased reviews on https://www.homestay.com/ is crucial to you picking the perfect homestay and having the best travel experience possible!

Is Homestay Safe and C

omfortable

 

 "?

? 
When you're looking through homestay reviews, there are a couple of things you should definitely take note of.
If there are any bad reviews; even if it's one out of 10 or 20 reviews, you should still do your research and take a look so you don't get any unexpected or nasty surprises.
A few negative reviews include things like houses being messy, ads and host profiles not being accurate (rooms with no doors, noisy area or uncomfortable bedding) and houses/hosts with lots of rules and restrictions.
Positive reviews included host's that were open-minded, friendly, welcoming and engaging, homes that were in good locations, with clean living areas and comfortable bedding, host's that provided breakfast and the occasional transport for a great price.
Speaking of prices, the cost per night of a Homestay can definitely be cheaper than that of a hotel, with rooms starting at just $20 a night.
For a more luxurious Homestay experience, the price per night can exceed $100, but be sure it will be worth it!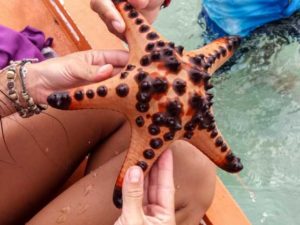 Apart from https://www.homestay.com/ , there are a couple of other popular and reliable websites you can book a Homestay through, such as https://www.airbnb.com.au/ where you can browse homes with and without a Host if you would prefer to have more privacy and independence.
Airbnb is especially popular with celebrities who rent out mansions and luxury homes which have also helped it grow in popularity – for the right price, you too can live like a celeb does!
So next time you're booking your next trip, whether it be for business or pleasure, consider a Homestay for a culturally enriching and engaging, homely accommodation experience for the best price, and create your best travel experience yet!
Book your Best Hotel Deals Here