Last updated on July 16th, 2018 at 03:37 am
A Quality Hostel  Booking Worldwide  Online Today is that Easy???
 The first hostel appeared in Germany in 1912, and was used as a 'safe haven' to house poor city children cooking, cleaning and maintenance of the house.
Over 100 years later, Hostels are continuously increasing their popularity as the preferred type of accommodation among backpackers, budget travellers, and those of all ages wanting a new, exciting and authentic travel experience.
While hostels offer a unique experience like no hotel can, there are a few things that you should consider when picking out and your Hostel – Booking. 
---
Book The Best Hostels or Hotels Deals Here.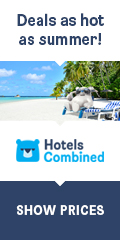 ---
 

A  Hostel  Booking Consideration Check List:
Things to consider:
A Cheaper hostel isn't always better
Late check-out (nothing before 10 am, sleep is valuable when you're on the road)
Free WIFI makes travel a lot easier
Hostel with a common area – whole experience of staying in a hostel is meeting new people
Knowledgeable staff who know the area and all the non-tourist destinations so you can make the most of the area you're staying in
Does the hostel provide linen free of charge? Some hostels provide linen free of charge, others may require a fee for the use of their linen, sometimes you'll have to provide your own (or you might prefer to), but it is definitely something you'll need to look into and consider when or before a Hostel Booking.
You'll be sharing a bathroom (welcome to communal living!) private rooms and rooms with en-suites are generally limited and more expensive. Check the hostel's microsite to ensure the shared bathroom facilities are clean, functioning and there are enough of them for the capacity of the hostel.
Cooking facilities – unlike hotels, hostels don't have any restaurants, they do, however, have functioning kitchens where guests are welcome to come together and cook (this is a great way to experience local cuisine and ingredients and bond with your fellow travellers). Just make sure the kitchen is stocked with the necessities and all the appliances are fully functioning.
No curfew or lockout – some hostels have a curfew or lockout time. While these days it's uncommon, it's still good to double check directly with the hostel.
TIPS AND TRICKS FOR CHEEP Hostel  Booking
Sign up for newsletters – gets you discounts/deals sent right to your email inbox
Download apps – most will give you a discount for mobile bookings or share the app on Facebook
Book in advance – bigger selection, best deals sell out quickly
Bigger rooms = cheaper accommodation. While most hostels do offer private rooms for a higher price,  most are dormitory style rooms with around 5-10 people per dorm. The more people the dorm holds, the cheaper it is.
WHAT MAKES A GOOD HOSTEL:
Comfortable and inviting common areas – full hostel experience
Plenty of clean, functional bathrooms – sharing bathrooms can be the hardest part to adjust to with hostel living. Clean, functional and easily accessible facilities are a must!!
Fun, educated staff – Fun staff that are knowledgeable can take a good hostel to a great one. If the staff love being there, how can you not?
Good location or well well connected to public transport – find a hostel in the area you want to explore or one that is well connected to public transport. This will not only save you time during your day but also save you money on transport.
Not too many signs & notes about rules – What kind of fun-loving place has a million rules and restrictions – none!!
Free breakfast – Free stuff is always good, especially budget travelling! But most hostels have kitchen facilities so you can cook your own meals – ingredients are cheaper than meals anyways and cooking is a great way to bond and connect with the other people staying in the hostel
Free WIFI – makes contacting family, accessing info and personal assets (bank account, flight details, hostel bookings etc)
Lockers – while most people staying in hostels are there for the experience just like you, you can never be too careful, especially when you're travelling on a budget and/or alone. The last thing you want is for your money or belongings to go missing.
A GUIDE TO HOSTELS…
Most backpackers travel alone, a hostel is the best way to meet new people and gain new experiences, and they come with all types of cool facilities like swimming pools, pool tables, hammocks or even on-site bowling alleys.
Before you go… check for discount vouchers/coupons for your area/destination (booking early increases your chances of getting a better deal or having more to choose from)
The dorms and bathrooms can be a mix of all male, all female or mixed dorms, with the bathrooms as an ensuite off the rooms or in the halls.
While hostels are the accommodation of choice for backpackers, hostels are gaining popularity among travellers or all types. 
There are different kinds of hostels with different 'vibes' depending on your trip type (family oriented, party travellers, relaxation, culture exploration etc).
They also come with extra facilities like bike hire, event organising, common rooms inside and outside, laundry facilities that can sometimes be free – which can be crucial when you're travelling light), but bringing your own earplugs and eye masks are a good way to ensure you'll get a good night sleep while sharing a room.
HOSTEL COUPON/SALE/DEAL SITES:
Groupon

Finder (discount flights as well)
Hostelworld
Dealspotr
DEALS THROUGH WEBSITES (How to find the best deals and prices)
Travellerhints.com ( Best Travel Deals, Hotels and Hostels Deals and Airlines Reservations  
Hostelworld (incl. Travel advice, browse by city or destination – shows all included)
Tripadvisor (compares prices from multiple sites to give you the best prices available, real reviews from real customers)

TRAVELLER OPINIONS ON " A HOSTEL BOOKING"
Jarryd: stayed in hostels while travelling around the USA.
Cheaper than hotels
Amazing sense of community
Organised events and sightseeing
A mix of other travellers and locals gives you a good mix of knowledge about the area
Hotels bars are very common
Usually located close to public transport
No food or travel included in any of them.
Your Best HOSTEL or Hotels Deals  BOOKING  Here