Last updated on March 25th, 2018 at 11:09 am
Nightlife Australia Party info guide for Young party Animals  
Nightlife Australia is nothing but a mixture of diverse cultures, music, dance, parties and celebration now under tropical conditions with an exotic sun, now under freezing conditions.
The white sand beaches, its sex fantasies with its permissive society guarantee you the best, the safest and the most peaceful places for your nightlife fantasies.
That is to say, you will look at such nightlife attractions with your mouth agape.
The incredible diversity of Australia can be seen in its nightlife. Go to the main cities such as Melbourne, Sydney, Brisbane, Perth and Darwin to find bars and clubs similar to the ones in Europe, United Kingdom, America and South east Asia.
Happily you will find yourself with familiar aspects found in your own country. Lucky you! What else do you need if ever you are looking for a place for clubbing and over consume a bit of alcohol to amuse yourself.
Venture into the rural areas far from the cities. You find something more than a campfire and a cool box.
In the country the climate is as mild as mild can be and this makes nightlife supreme and more magnetic.
Nightlife Australia offers you the best of nightlife party places which are indeed, world class.
Some are pubs, underground parties, clubs, tropical beach party places and pool parties.
NIGHTLIFE AUSTRALIA –  Culture
It is nothing but your own way here in Australia. Come and find Australian people with their happy celebrations.
Come here to experience their generosity. Come here to experience its peaceful milieu. Such characteristics are equally present in nightlife venues namely festivals, clubs, pubs and events.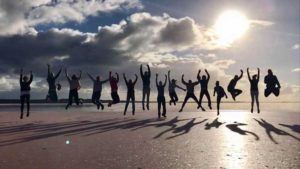 Where do you think the nightlife culture of Australia originated? Well, we can trace its origin to United Kingdom and northern, western Europe and North America.
Some young Australians have a heart for American way of nightlife, though. Some others are engaged in violations of normal ways, breaking law and making trouble.
Type of Nightlife Australia
Bush Doof Party Outdoor events – DRESS WEIRD, WILD AND FREE (doof style)
We see established festivals fast vanishing. They are RIP Big Day Out, Harvest, Parklife. However, we can see growing popularity of another type of music festival replacing the old trends.
This type is nothing, but bush doof. Nowadays festival goers in Australia hunt for different experiences.
It seems clear that most of such pleasure hunters find solace in the doof. What has attracted them really?
In a milieu where bush doof's magic reigns and permeates their heart and soul they find caressing solace for their taste variations.
In spite of all such explanations it is impossible to describe the magical effect of bush doof on the party goers.
---
What matters really is where it is held. Go to distant patches of beautiful Australian bushland. There you find Doofs.
When you find yourself in one you get the effect which is more than psychedelic. This is thanks to its complex light shows and trippy art installations.
This is not all. The beauty of nature surrounding it adds more to the attraction. Come here to find escape from all the worries of this world of mundane care and hustle and bustle.
---
Earth Core
In Australia there is an outdoor dance music festival and an electronic music event. It is aptly called Earth Core and is celebrated in Queensland and overseas in New Caledonia.
Bus Party Nightlife Australia
In fact, all the main cities in Australia have sexy bus nightlife. What is done in the party bus involves celebrating nightclub tours hens and bucks nights, birthdays and social events, pub crawls and winery tours. Bus transportation into mini nightclubs are also in this night party activity.
Secret Garage Party
Held usually in an old deserted building or remote land. This is a notorious party. This party is full of intake of drugs music and extreme sex  and drugs fantasies. Unless you are a member you do not get access.
Infact,, a secret connection with the secret association is a necessity. This party is gaining popularity in Sydney and Melbourne.
Note: These kinds of parties are illegal under Australian states law.. We do not recommend participation in them. After all.. it's traveller choice.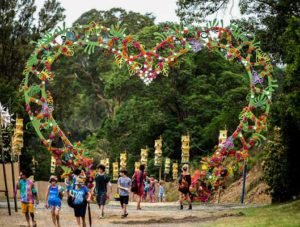 Festivals – Nightlife Australia
Festivals in autumn have been celebrated for a quarter-century and we get benefited from it. The art and music festivals are prolific.
The music festivals 25th year is a buzzworthy gang of musical friends. It makes itself outstanding as Australia's own wunderkind. Flume returns to the autumn's arena.
Woodford Folk Festival
How long, do you think, this festival has been influencing the folks in Australia and otherwise. Well.. for well over 32 years.
This being the largest folk and art festival always provides you with popular kind of artistic things prolific with more and more enthusiasm. Its aspects are getting complex and impressive gradually.
Oh.. you see dear traveller this year alone, there will be more than 2000 artists in 400 acts across visual performances and spoken word formats have taken part in this grand finale.
And the music? You can indeed, find yourself in a vibe oozing with rock, pop and folk music. John Butler kale Miller- Heidke, the Beautiful Girls, Husky, Holy Holy, Canadian band, The East Poiner, Timberwolf and Montaigne are some of the performers.
Secret Garden
This is an event taking place in its usual lush green location which is the NSW's  Brownlow Hill Farm on the 23rf and 24th of February.
It consists of the grassroot festival which provides a weekend of dress ups, dance floor antics and forest adventure that will reverberate in your memory.
Its music aptly dished out to enthrall you with its celebration and lineup of fun makes you feel in a paradise.
This secret garden festival is improving is a real statement to undermine it and next month the tenth turn is celebrated to mark the showy forest party.
Lost Paradise
For three years it has been popular. It has been looked forward to, for three successive years. After selling out its performance during the past three years it will find itself in live performance in Glenworth Valley from December 28th to January 1st.
This is no insignificant event. By hosting 76 local and international artists with Australian electronic goalkickers RUFUS, Sweden's Little Dragon, Aussie folk favourite Matt Corby and Meg Mac Sydney lads DMAs, dynamic Melbournian duo client liaison and more it has overwhelmed many a traveller with its musical lure.
Beyond the Valley – Nightlife Australia 
When mid August approaches why not get ready for New years eve. There is a New Year Eve celebration at in Lardner in Victoria.
This victorian NYE festival Beyond the Valley has just announced its lineup of celebrations. It is so good that I would not hesitate to suggest that you should take part in it.
Party in the Paddock
The usual impression we have of Tasmania is that it is the sleepiest state in Australia. Though it is your impression of it once you get there and pull off a weekend rager in a remote meadow, a question may emerge from your inner self as to why  we have this impression of this state.
It is upto us to try to understand about its being called dreamy and the high festival standards giving us MONA FOMA help us.
Located as it is in the white hills which is draped in beauty with a forest area and you can get there in about 20 minutes from Launceston.
The party in the Paddock is blessed with the presence of a list of international and local artists.
In the absence of such partying you can look for excitement in the Paddocks Vibestown where you get gourmet tassie nosh, comedy, art, yoga and skateboarding.
Sydney City Limits
We find ourselves in the abundance of summer festivals. The people who organise the great event in the Grass and Falls Festival have given the go to a brand newie:
Sydney City Limits. A sister festival for Texan mega-feast Austin City Limits.
What we find in Sydney in the nature of this festival is one day all ages event full of music, food, art and market stalls which are abundant in Plenty.
You can always find a serious line up of Australian and international artists who grace four stages in Sydney's Centennial Park.
More than 30 renowned artists will entertain you and among them are international acts Justice, Beck, Phoenix and Grace Jones and local artists Gang of Youth, Tash Sultana, Vance Joy, Dune rats and All day.
They will come here from diverse directions and adorn the venue on the inner city park with their artistic entralls. This is no bad debut lineup.
Best Places for Nightlife Australia Party Places 
Melbourne – Best Party City in Australia
In fact, you are making the best choice without any doubt whatsoever if you choose Melbourne.
This is the coolest place to party. Go there if you want or if you are into a little culture with your Carlton Draught.
If you ever visit Fitzroy you will see yourself beset by diverse bars and live music known to enthral the soul of man.
It is advisable to start off with a few brewskis over at Bar Open hit up Night Cat or Cherry Bar for some live music and end the night if not morning too, with a boogie down at the Laundry bar.
Melbourne CBD, King street, Southbank and South Wharf. Fitzroy and Collingwood, South Melbourne, St Kilda, Bourke Street, Prahran Chapel street, commercial street, Queen st. Windsor and south Yarra are the best Nightlife places in Melbourne city.
If you prefer to be only at downtown Melbourne then choose Emerald Peacock or go to section 8 for its outside area with such inviting coolness.
A place you should not miss is Ponyfish Island comfortably located in the river. Do you think you can ignore the beach. Well, not the beach in Australia not melbs too. Oh God no!
Go to St. Kilda with its ever changing weather. When you feel satisfied where else should go but to Esplanade Hotel.
There start playing again. There are some party hostels in CBD and also in St. Kilda. St. Kilda beach turn to a sexy one in summer.
Locals as well as travellers have casual sex with the ones they hook up. They go to the beach early in the morning and get on the beach free.
St. Kilda and south Melbourne is the sex paradise in Melbourne. Pink place, Clerk street and Top street are the best streets.
There are a lot of places full of Asians and Europeans to provide for your insatiable tastes with enthusiasm.
Sydney – Nightlife Australia
What Sydney has to offer is far greater than Melbourne. Though both have their own inherent attractions in its epic intercity rivalry Sydney's attractions outdo the ones that of Melbourne. Oh yes.
Where else do you find vast beaches of charming character if not in Sydney? The beachside bars are also an attraction for you. If I ever call Bondi the most well liked seaside spot I tell you the reality.
This place is thronged with bathers when there is sunshine. When you move inland from the surf just a little time you will find the Hotel Bondi and Sidebar.
It is also attached to the wake up hostel. There you can get the company of a multitude of other travellers and locals – all looking forward to partying into the early hours.
When you have had enough of beaches go to central parts and find Jacksons on George which has a 24 hour license.
It opens late. At the same time scruffy Murphy's which is huge has events taking place continuously.
Oxford Art factory finds itself in rivalry to the musical atmosphere of Melbourne. It has some of the best bands from all around. After them come the some charming club nights.
You could be on the lookout for Sydney's underground parties. The ones who promote them are People Must Jam, Picnic and Under the Radar.
They are held in warehouses and other places across the city. And what else? Coming across odd beach parties could happen.
These being secret events you have to get information from locals or from ones who know about them as they have first hand experience of these events.
The gay and lesbian community let their hair down in a smashing way as they host the world famous Gay and Lesbian Mardi Gras.
This event takes place in Oxford street which runs from Hyde park to central park.
What are the other nightlife venues in Sydney? They include Kings Cross which is notorious for its strip joints, brothels and sex shops.
This is one of the main clubbing areas with a whole range of clubs and bars in fashion and vogue.
Darlinghurst Road is yet another place of excitement. It is comfortably situated near the rash of hostels on Victoria Street. This place is ideal for having fun with dancing till the early morning.
Byron Bay – Nightlife Australia
It is true that Sydney beaches are great. However, they are not as great as the ones in Byron Bay.
It is a surf town clad with cool, relaxed hippie- alternative atmosphere. It can be called Australian party mecca.
If you ask me the places to start with here in Byron Bay no doubt you should go to the Railway friendly Bar or Treehouse on Belongil.
That is to enthrall yourself with live music. Then where to? If not to cheeky Monkey to dance on the table.
If they are not your choice why not go to woody's surf shack and revel until you are all stress free.
with a 24/7 party vibe and pool right opposite our monkey head towards Backpackers' Holiday Village.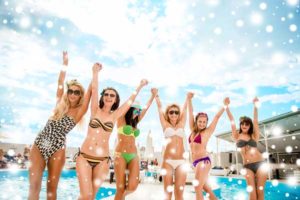 Brisbane – Nightlife Australia 
This could rightly be called Australia's first class entertainment venue. As nightfall arrives the Valley's streets become live and oozing with sound of livFor which as bit of a grungier deal. You will be welcomed by Ric's Bar.
It houses a young crowd and alternative music and inexpensive drinks are readily available. Once you step into its big backyard you will feel like being at a friend's house. Then go to Sixes and Sevens which is just a few blocks away.
It is a local favourite and opens seven days a week and what is special? Well it offers you a killer Sunday sesh.
This place is a modified little cottage which is now a friendly pub which serves both food and drink.
It possesses a friendly lounge spaces and roomy and relaxing outdoor area, long tables of reclaimed timber and simple but clever food and beverage menu.
What other places? There are other pub style venues with dimly lit beer gardens with open air spaces draped in breeze. Some are Pig n' whistle, The Wickham, Beach Burrito or The Osborne Hotel.
Nightlife in Brisbane CBD
The after dark scene in the CBD is not as exciting as in the valley. It, however, does not mean there is no place to wet your whistle.You can make much of the opportunities available. Given below is a list of places.
Eagle Street Pier
It is located Down by the river. The Eagle Pier Precinct has lots of restaurants. Also there are bar and cafes.
You can join the 'suits' crowd if you go to Friday or Riverbar. There you can indulge yourself in knockoff drinks. Oh yes, any night of the week. What else? Well there are bands, laughter and nightclub beats.
West End and Southbank nightlife
There is a cultural diversity in this area, South Bank is the main hub of entertainment and it is on the southbank of the river. Fish Lane has everything exciting about lane way culture.
Gold Coast – Nightlife Australia 
When it comes to parties it might not be the classiest of parties. It is among one of the biggest, though.
The surfers paradise suburb of the city is the centre of this attraction. The number of clubs here are countless.
They are open till late and all play the latest floor fillers. If you want to push it to the limit go to Hangover crawl or Wicked Club Crawl.
If you have a better taste for special things and if you want to escape incessant sounds of the chart toppers they head towards the Elsewhere bar. It is a bar that is kept open till late. It has an older clientele over 21 years old.
It has dance music of its own. It has an interior of grunge natural and music will suit you if you are more indie-oriented.
Pool bar and other backpackers. What else do you need. It is a surfers paradise and a backpacker's last resort.
As it has a host of pubs in vogue and as it is adorned with clubs and lounge bars, surfers paradise doubtless the most exciting precinct on the Gold Coast. Home? Yes, it is a home for many a thing to do.
Its nightlife, its nightclubs, its cocktails, its Rise Bar and Club, its shooters Nightclub, its suncity Nightclub and its underground nightclubs finds itself liked by many a traveller looking for variety.
Sun City the Nightclub.193 reviews. Dance Clubs and Discos, Bars and Clubs. Strike Surfers Paradise 62 reviews. Karaoke Bars. Bowling Alleys, Stingray. 79 reviews. Bars and Clubs.
House of Brews. 30 reviews. Mebas on Park. 68 reviews. Shuck on Tedder. 27 reviews. The island Rooftop. 14 reviews. The Hangover Crawl.
The Most sexiest Nightlife Australia – Airlie Beach and Whitsundays Island
Airlie Beach is a party town with its own identity and it has spread its party cruise around the Whitsunday Islands.
That indeed is real picture of it. The islands find themselves in a real perfection of tropical vibe.
The white sand and lustrous dark blue water are found completely under the burning northern sun in Australia.
It has bars and boats enthralling songs and even a fun slide. You can find yourselves in a paradise if ever you happen to party here.
Once one finishes his/her boat trip they are not willing to give in. Rather, they come to the main strip after that.
Oh that is for a real one night booze which will make them ever more active to be in agreement with the excitement offered to them.
The most favourite places are sought after and among them are Magnums and the Mama Africa Bar.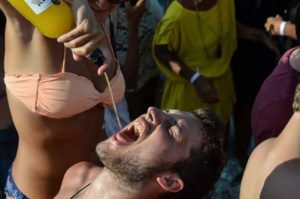 Party Boats in the Whitsundays – Nightlife Australia
Is it that you are looking for a holiday with a lot of socializing, attractively, young, fun and a crowd that is festive.
Yes, in such an attractive party vibe. Then, mate, Whitsundays are the place you should go to.
On both land and on the sea you can amuse yourself. There are lots of boats to cater to crowds that are younger and more active.
The ones aged 18-30 will be attracted as the typical party boat in the Whitsunday is just for them.
Those who can tolerate staying in shared accommodation (private cabins may be available on some trips) and those who want to be pally with other travellers travelling with them these trips are full of fun, excitement and adventure.
For solo travellers wanting to have sex on white sand on a tropical beaches early in the morning these trips are ideal.
It is a matter of getting drunk and involving in love making on a beach. Make sure that you keep a load of condoms with you. Our advice, have safe sex.
List of Party boats here:
Tongarra
This is a breathtakingly exciting red notorious catamaran with its onboard party vibe. It is often fully booked well in advance. It takes 24 guests.
Its roomy deck provides an atmosphere for socializing and chilling out. This is popular among many young social backpackers.
Power Play
This is nothing but a catamaran that is popular for cruising in the Whitsundays. It can be called a catamaran decked with stand up paddleboards, kayaks, a hot tub, great on board music and special underwater bluewater bulb lights.
There light attract marinelife at night. PowerPlay can house 18 passengers and shared and private accommodation is readily available.
Atlantic Clipper
It is popular as the best party boat of the whitsundays. It is also the largest with the capacity to host 53 guests.
When it comes to entertainment Clipper provides you with onboard scuba diving and has a huge spa ad three store hugh waterside. On board this too you can get private and shared accommodation.
New Horizon
It is adorned with stand up boards and scuba diving. It can rightly be called one of the most popular boards among the backpackers.
It can host 32 guests. It is worth the money you spend as it has a movie theatre and enhancement of unique nightlife entertainment.
It has been named due to the magnetic effect displayed on captain James Cook's compass when he was busy in his attempt to discover the great land of OZ.
The attraction it exerts on party goers for its Full Moon Party is massive.
You find yourself beset by international and local DJs spinning tunes on the beach beside the base backpackers Hotel.
It attracts around 3000 merry makers every month. They paint their bodies and groove near fire twirlers until sun rise.
Even when there is no full moon and there is absence of Moon Parties Base in the place to be for a party on magnetic island. Make sure to keep a lot of condoms with you.
Nimbin Town – Nightlife Australia
It is the ultimate hippie town and is conveniently located a little inland from Byron Bay. It can sometimes be called a little sleepy, but it comes lively during Mardi Gras.
What do you find in the streets but people in colourful costumes and floats shaped like spliffs.
Music to the accompaniment of bongos drum can be enjoyed throughout and it is worth paying a visit to this wonderful party venue. Yes, around during the beginning of May.
Cairns Nightlife Australia
This enjoys its place as one of the best nightlife locations in Australia for backpackers. That is there specially for the backpackers or traveller who is on a budget.
It is always profitable to close one of the major hotel bars.
You can start the night with some inexperience been and grub – Nomads, Calypso or Gilligan's should cover this in a nice manner.
After you have had I enough of beers you could conveniently head towards woolshed only to dance on the tables.
Also join ultimate party tour pub crawl and encounter every possible, popular night spot in town.
It's time if you can recover during the time that you splash about the Great Barrier Reef. You can get a hangover in diverse ways.
As we have mentioned before it is advisable to go to Gilligan's if you are into an exciting party atmosphere.
At Gilligan's you can see jelly wrestling, pool dance also the early morning travellers can enjoy love making in dormitory. All drunk backpackers get on each other in their dormitories!
Darwin – Nightlife Australia
Its hotness is a great and apt excuse for a cool beer. It is infested with backpacker as it is favoured by them.
First find a good place in a hostel. Chili's backpackers provides a great but cheap bar. It is also packed with travellers from all over the world. Yes, it always is.
In shenanigan's you find an Irish Pub.It is well liked by the backpackers as well. Cheapness, cheerfulness provides you with a good spirit for the night to come.
Once you have had enough of drinks to be amply lubricated socially you might as well pay a visit to one of the major clubs.
Discovery is the biggest of nightclubs in Darwin's and you could revel there to your heart's content.
Chili's is always going to be a good way to start the night. So I suggest you stay there.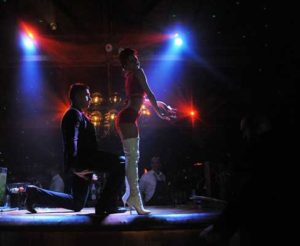 Once it was an isolated dreamy small town, but now it is not. It is full of hustle and bustle now.
It is conveniently located on Australia's quieter but beautiful west coast. It is an important point to make an exploration into the other half of OZ.
Like almost all main cities in Australia Perth is an attraction for backpackers and budget travellers.
It has a large crowd and is filled with numerous bars clubs and backpacker hostels. They can be found all over the city.
The ideal starting point for a night out is the Barracks Bar. It is located at the Old Swan Barracks Backpacker Hostel.
It is one of the best places in town to enjoy cheap drinks until you ooze with alcohol. It prepares you for an exciting night out.
You can join a group and head to the Cottesloe Beach Hotel and watch the sunset over the beach while having a few beers.
This isn't a bad way to start the evening. Oh indeed it is the best way!
Feeling a little foolish. Get yourself to one of the best city's numerous clubs. Go to Villa. It is among one of the biggest clubs in town.
It spreads over two levels and has three bars. It also attracts touring DJs from all over the world.
If it is not your choice you could conveniently Amplifier. It is famous for its live music in the early evening.
There are also night parties and themed nights once it gets late. Or else why not haunt  the Deen which is Perth's biggest party pub with a whopping nine bars and it plays an electric mixture of electronic dance music which will make you dance until sunrise. Isn't it perfect for you?
Nightlife Australia – General Affordability
Remember well that all varieties of Alcohol and smoke are expensive extremely in Australia. Your expenses for nightlife can vary.
The costs vary depending on your place of choice, what you do and on your spending for escorts, hookers, strippers with dirty smell lap dance and drugs plus alcohol. Around $ 2000 a night would be your total cost.
If it is only for a nightclub and free hooking with an attractive lady you may find $200 an absolute necessity.
As for ladies, they do not need money to go out. Get friendly with someone with your come-hither looks your ability to give excitement by way of touch, your enchanting looks will guarantee that you get everything free for your night out.
Accommodation Info – Nightlife Australia 
All types of accommodation in Australia are also expensive. Travelling too costs you much. It is advisable to stay CBD or you could get accommodation near a best nightlife location.
Find a hotel, motel, or hostel. It will also help you to get the person you hook on easily to your room.
Alcohol and Drugs – Nightlife Australia 
In Australian culture alcohol has a pivotal role. 72.6% of those surveyed take alcohol below levels for long term risk and harm.
That is to say the majority of Australians drink alcohol in moderation. But many an Australian involve themselves in consumption of alcohol at harmful levels.
The drinking landscape in Australia is developing day by day. Australian Drinking Habits 2007 vs 2017 show how the drinking culture has changed over the past ten years.
The reason for these changes would be attributed to changes in various facets in society. However it signals that prevention of extreme consumption of alcohol is a real necessity.
Drugs
In Australia all types of drugs are available. You can buy them. Their prices vary day by day, though. What could be the general prices? Well, they range from $10 to $500 or maybe even more.
Illicit drug use in Australia
Prohibited drugs are used for recreational purposes in Australia. They include illegal drugs as cannabis, opiates and certain other varieties of stimulants.
Some use pharmaceutical drugs which come in the category of painkillers and tranquillisers for non medical purposes. Also any other substances used otherwise are illegal.
More Australians Travel Blogs Here
Nightlife Australia on GOOGLE Map Here