Best Backpacker Hostels-Perth Information Guide for Travellers 
Finding the best backer hostels  in Perth or another city can be a difficult task. I would say right here, I have been living in backpacker hostels in Perth over 3 years time to times.  And love to tell  you some of the best Backpacker hostels in Perth & around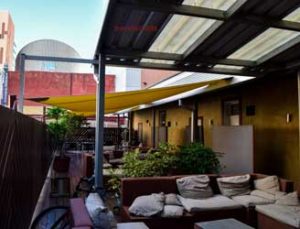 Best Backpacker Hostels-Perth City –   KANGAROO INN
Welcome to the Kangaroo INN – The most cleanest hostel in Perth!
Kangaroo Inn is without doubt Perth's best value backpacker hotel.
The hostel offer the best centrally located budget accommodation in Perth.
We are walking distance to most of Perth's major attractions including Elizabeth Quay, Kings Park, and Perth Arena. We pride ourselves on our clean and comfortable facilities.
Regardless if you choose our private rooms or shared rooms, we offer guests a restful night sleep with quality bedding and linen equivalent to that found in upmarket hotels.
All rooms have their own temperature controlled air-conditioning and heating facilities.
The most cleanest hostel, I have ever seen in Australia as well as globally!
Although we only offer shared bathroom facilities they are cleaned and checked several times a day, have doors and locks for your privacy, endless hot water and free body wash amenities is available for your comfort.
Our extensive common facilities are for guests to relax in, whether it is our outdoor deck, self-service Chef's kitchen, games room and billiard table or our home theatre area.
Awarded By Lonely planet, Western Australia's Tourism Board, TripAdvisor, And  Perth airport!
Address: 
123 Murray St, Perth WA 6000
 Facilities:
FREE INTERNET,  PARKING, SECURITY, STORAGE, ABLUTIONS, LAUNDRY, BIG READING ROOM, FREE COMPUTER, A LIBRARY  BIG KITCHENS, VENDING MACHINES, BIG COMMON AREA, BIG POOL TABLE  FULLY LICENSED ( purchase alcohol) And HUGE OUTDOOR AREA WITH A BBQ.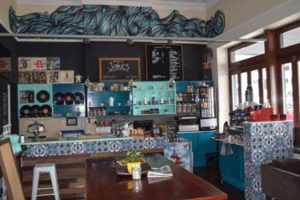 Welcome to Akara Hotel Backpacker Hostel 
The Akara Hotel backpacker style accommodation provider, conveniently located in the heart of the Perth CBD, provides both friendly hotel & hostel style accommodation facilities for tourists, backpackers, inter states travellers and students.
The hotel accommodation has just been refurbished and presents clean and comfortable rooms, artwork lined hallways and a large lounge room with wall to wall sporting memorabilia for residents.
The Akara Hotel style hostel is a great place to base yourself while you travelling & see all that Perth has to offer!
The hostel offers hotel rooms (3 Star), backpacker dorms, student accommodation and long term accommodation as well as friendly cafe with internet facilities for travellers.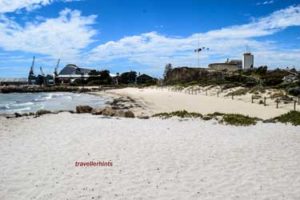 Best backpacker hostels-Perth city – FREMANTLE PRISON
Winner of 2015 Best Rated Extra Large YHA Backpacker's Hostel as voted by guests.
"Fremantle Prison YHA hostel has all the added comfort of a modern backpacker's hostel – a mix of private and shared rooms, free Wi-Fi, modern facilities – all within a charming historic building right in the city centre
If you're brave, sleep in the actual prison cells?  This Fremantle Prison backpackers hostel has an additional purpose-built building with en-suite private rooms for luxurious travellers. Perfectly-preserved Victorian-style guards' cottages are also available.
Learn about the rich history displayed throughout the hostel during your stay. World Heritage-listed Fremantle Prison was built in the 1850s with the first convicts occupying it in 1855, all the way up until 1991. The women's division of the prison is now the Fremantle Prison YHA."
Also, Traveller can work into some of the most beautiful beaches in Fremantle within few minutes. (Beaches in Perth and around here)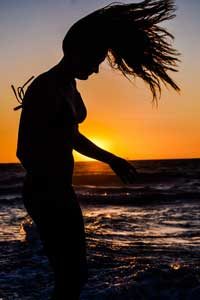 Best backpacker hostels-Perth city – OCEAN VIEW BACKPACKER HOSTEL

 
Welcome to the best ocean view accommodation in Perth                                                                              
Right on stunning Cottesloe Beach and overlooking the glorious Indian Ocean, salty wind through your nose  and beautiful sunset in the afternoon.
"Facilities include TV lounges, big screen movie room, XBOX/TV room, internet, kitchen, bike hire, free surfboards and bodyboards plus lots more. All Ocean Beach facilities are there for your use and enjoyment.
The hostel  provides mixed and female-only dorms as well as Double, Twin, Triple private rooms, and family rooms (up to 5 persons).
All rooms come with an ensuite bathroom, a fridge and lockers. Located in a great part of Perth, this hostel boasts fantastic views of the Indian Ocean and is right on Cottesloe Beach, so for those who want to sunbathe or relax, this is the place for you.
Cottesloe Beach is one of the most popular and beautiful  of all Western Australia's city beaches.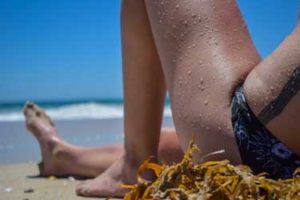 "Cottesloe Beach, located in Perth's western suburbs, is a one and a half kilometre stretch of white sand which extends north from Mudurup Rocks to the southern rocks of Swanbourne Beach.
It's one of the best traveller as well as local  favourite beaches for swimming, snorkelling, surfing and watching the sun set over the Indian Ocean.
Crystal clear waters and consistent waves make it a popular spot for swimmers, body boarders and surfers.
In 2009 Lonely Planet named Cottesloe Beach the world's second best beach for families."
Please Note:  All travellers need international Passport when check in. No Australians allowed!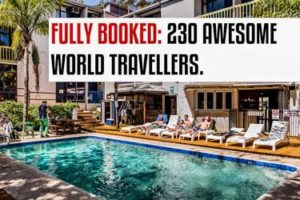 Best backpacker hostels-Perth city – Billabong Backpackers Hostel
"Billabong Backpackers Hostel in Perth combines luxurious resort style facilities with the unbeatable social atmosphere of a hostel to offer you luxury backpacking on Perth's best cafe strip.
All rooms come with en-suite bathroom and balcony as standard.  The hostel has  got room for all the road trippers in the hostel free car park.
Volleyball court? Check! Live Music? Oh yeah! Games, events and activities? You bet! And of course  the hostel has  got A/C, Perth is HOT!"
"The hostel's local Perth staff are great at what they do, and will make it their mission to ensure travellers have the best experience possible in Perth – no matter what your reason for visiting. The hostel staffs  look forward to welcoming you here at the hostel"
Facilities:
45 FREE PARKING SPACES, EN-SUITE BATHROOMS, FREE Wi-Fi, POOL AND DECK and FREE BREAKFAST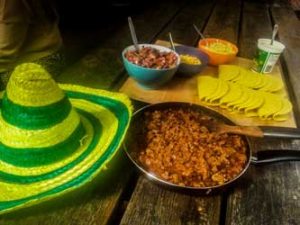 Best backpacker hostel-Perth city – Witch's Hat Hostel
Welcome to The Witch's Hat Backpackers!
The Witch's Hat is one of the most popular and cheap backpacker hostels in Perth city  and Western Australia.
"The place is a relaxed, clean, comfortable and characterful modern backpackers. The Witch's Hat is a beautifully restored federation style house on a quiet street in Northbridge, just a short walk to the CBD and the lively Northbridge entertainment hub."
The hostel has  won few  awards, most recently: Best Accommodation in WA in both the Golden Backpack Awards and the Adventure Travel Awards in 2014.
Kitchen:
The  hostel fully equipped kitchen has gas cook tops, electric ovens, microwaves and plenty of pots and pans. Each guest has an assigned food shelf and there is plenty of fridge space.
FREE INTERNET, PARKING, SECURITY, STORAGE, ABLUTIONS, LAUNDRY, KITCHENS, VENDING MACHINES, COMMON AREA, FULLY LICENSED ( purchase alcohol)
Free Breakfast
The hostel offers a basic free breakfast to give you a good start to your day as well as extra value for money.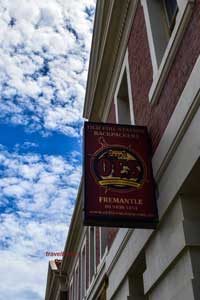 Best backpacker hostels-Perth city – OLD FIRE STATION HOSTEL
"The old fire station backpacker hostel  is a dynamic and historical place, constantly evolving to meet changing needs with traveller comfort always in mind and making your stay in Australia a really great one.
When you stay at old fire station hostel  traveller  will be amazed at the number of facilities that are included for free. Handy practical features are maintained to take good care of you, the hostel  can help if the traveller  wants to find works. And there's no shortage of fun times with the ton of entertainment and social options within the hostel."
Facilities:
AMAZING BACKYARD
Where all the magic happens! The hostel has fairy lights in trees, cosy corners, comfy couches, beer garden tables with plenty room to dance, party and socialise.
FREE INTERNET, ATM, PARKING, SECURITY, STORAGE, ABLUTIONS, LAUNDRY, KITCHENS, VENDING MACHINES,COMMON AREA, FULLY LICENSED ( purchase alcohol)
List of Best Backpacker Hostels-Perth to Be Considered
The Emperor's Crown Hostel, Perth City YHA, Townsend Lodge, Exclusive Backpackers, The Old Swan Barracks and Bambu Backpackers
Welcome to CITY OF PERTH and please  FIND OUT BEST TRAVEL INFO   FOR TRAVEL AROUND AUSTRALIA HERE! 
More Perth Travel Blogs Here