The Kangaroo Island area was once occupied by Australian Aborigines, however they left the area after rising seas turned it into an island several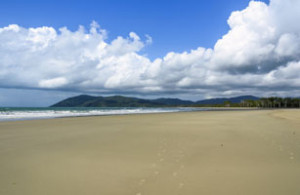 thousands of years ago.
It was resettled in the early 19th century by sealers and whalers before officially becoming a part of the colony of South Australia in 1836.  
The island boasts 509 km of coastline and spans 155km from the west coast to the east coast.  With all that coastline filled with pristine beaches, the fantastic sunsets, and excellent local wines, Kangaroo Island makes for the perfect holiday destination.
Kangaroo Island: What to Do
Really, the better question is what can't you do.  There are a variety of tours, and activities on offer throughout the island.  For those interested in wildlife, there are a number of wildlife tours on Kangaroo Island.
Due to its location off the mainland, there are minimal effects from European settlement on the island, preserving  more than half of the island's old growth vegetation.  
Additionally, this has spared the island the negative effects of the rabbit and fox population, maintaining the integrity of the native bush population.
Today, more than one third of of the island is declared a conservation or a National Park and it has five significant Wilderness Protection Areas.  The island is home to 891 species of native plants and 46 endemic species found only on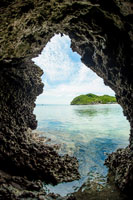 Kangaroo Island.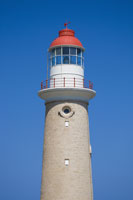 The island is littered with hiking trails that can accommodate hikers of all levels.
Some recommended hikes are: 1) the Ironstone Hill Hike, departing Baudin Conservation Park, east of Penneshaw, and runs 4km along the coast, 2) the Fish Cannery Walk, which takes about an hour and a half and runs along a coastal trail to the historic fish cannery, 3)
the Kingscote to Brownlow Coastal Walk, which goes between Kingscote Wharf and Brownlow Beach, 4)
the Cape du Couedic Hike, which departs from the Cape du Couedic Lightstation, and runs for 2km to the Admirals Arch car park, providing clifftop views, 5) Murray Lagoon, which offers three walks, to Bald Hill (1km), Curley Creek (11km), and Timber Creek (1.5km).
For culinary enthusiasts, Kangaroo Island offers a number of food and wine
trails.
 Kangaroo Island is home to a variety of wineries and due to the lack of large scale development on the island, the food products produced on the island are high quality.  
Fruits and vegetables are extremely fresh, meats are free range, and seafood is straight from the sea.  200 of the island's hectares are covered with wine grapes from 30 growers and 18 homegrown labels.  Five of those labels are exported to the USA, UK, Europe, and Asia.
 Tasting rooms can be found at most wineries where visitors can enjoy the local products as well as the sweeping views.  
If you want a more exciting trip, Kangaroo Island has something for you too.  The island has a health and well-being tour lead by a personal trainer and a chef where visitors can go on a four day training adventure complete with healthy, delicious food.
There are a variety of hands on wildlife experiences where you can interact with kangaroos, koalas, and other Australian wildlife.  You can enjoy surfing, fishing, diving, and snorkelling offshore.  There is also off-roading and other adventure tours on offer.  
Where to Stay
Kangaroo Island offers a type of accommodation to suit every taste.  There are seaside holiday homes where visitors can enjoy
the sea, bushland cottages right off of hiking trails, five star suites, and beautiful campgrounds.
It is common for visitors to stay in more than one place on the island so that they can experience the different regions on the island.  Whether you want a resort, hotel, bed and breakfast, motel, hostel, house, apartment, or a campsite, Kangaroo Island has a place for you.    
Kangaroo Island is a unique location.  Developed enough to have a thriving and vibrant culinary and wine culture, but remote enough to still feel detached, and untouched.
Australian journalist Isaac Bober once wrote the following about Kangaroo Island, "[t]here really aren't enough adjectives to accurately describe the beauty of Kangaroo Island.  
In fact, words, can almost spoil the moment.  Even photos don't do this wildly gorgeous destination justice," and he was spot on.