Magnetic Island is located five miles offshore of Townsville in Queensland, Australia.  The mountainous island is only fifty-two square kilometres and has effectively become a suburb of Townsville, boasting a full time resident population of 2,107.  
A large chunk (54%) of the island is part of the Magnetic Island National Park.
The majority of this park is located in the rugged and hilly interior of the island.  The island also sits in the World Heritage listed Great Barrier Reef Marine Park.  
The highest point on the island is Mt. Cook, elevation 497 m.
Located in Cleveland Bay, the island received its name way back when Captain Cook was investigating the waters around Australia.
Apparently, the island had some sort of strange magnetic effect on his compass.
The island has subsequently been tested for a variety of phenomena that might have explained this strange situation, but nothing has been discovered.
Prior to European settlement, Magnetic Island was known to have a transient population of Australian Aborigines.
They had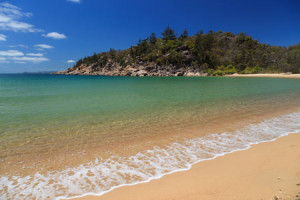 seasonal camps at a number of the bays in the area and would travel back and forth between the island and the mainland on canoes.
Folklore from the Wulguru people recounts tales of the local people making the migratory trip to the mainland to avoid the expeditions of head-hunters from Papua New Guinea and the Torres Strait.
These headhunting missions ceased after Samuel McFarlane arrived at the Torres Strait in 1871.
The island began to grow in importance after the town of Townsville was settled.  By the mid-19th century, Magnetic Island had become an important source of hoop pine, granite, and for the construction of Townsville's customs house.
By 1898, Robert Hayles Sr. was so impressed by the island's potential, he dropped all his business interests on the mainland to come and build a resort on the island.
Hayles was the main person responsible for a lot of the original development on the island.
In 1901, it was Hayles who started a regular ferry service between the mainland and the island using his own personal boat.  His family company continued operating ferries to Magnetic Island until the 1970s.
Magnetic Island: Accommodation
        Given Magnetic Island's extensive development, it should come as no surprise that there are a myriad of accommodation options on the island.
From hotels, to motels, to resorts, to villas, to bed and breakfasts, to house and apartment rentals, the island has something for everyone.  Here is a quick breakdown of lodging options on the island.
 Hotels, Motels, and Resorts:
1)   Peppers Blue on Blue: Peppers Blue on Blue has a wonderful setting in lush, tropically landscaped gardens with beautiful marina and mountain views.
Located on Nelly Bay, this resort is positioned right on the water with its own private marina in the middle of the waterfront precinct.
2)   Island Palms: Island Palms is also located on Nelly Bay and provides fully equipped 2 bedroom, 2 bathroom, air-conditioned, self-contained apartments.  The apartments can accommodate up to six guest comfortably.
3)   Arcadia Village Motel:
The Arcadia Village Motel lies on the same grounds as the Arcadia Village Pub on Geoffrey and Alma Bays.  The units offer excellent views over Geoffrey Bay, as well as the snorkel trail.  The motel is T-Qual and AAA accredited three-star quality.
 All the rooms come air-conditioned with tea and coffee equipment, a small fridge, and a toaster.  They can come with either king beds or singles.  The motel also offers discounted rates for stays of three days or more.
4)   Island Leisure Resort:
Located on Nelly Bay, the Island Leisure Resort is a multi-award winning tropical resort.  The resort has a Polynesian-style, emblematic of the island on which is sits.
The resort is only 50 m from the beach, 150 m from the supermarket and other shops, and 1 km away from the ferry terminal and harbour complex.
5)   Tropical Palms:
Located on Picnic Bay, the Tropical Palm is best described as affordable quality.  Picnic Bay is often
considered the quiet end of Magnetic Island, thus providing a more tranquil experience.
Tropical Palms is a comfortable place for families of all ages.  Tropical Palms also offers 4WD rentals.
6)   Amaroo on Mandalay:
Located on Nelly Bay, Amaroo on Mandalay is set on ten acres of tropical gardens, surrounded by national park land.
The resort offers a number of different accommodation options that allow you to enjoy your time on Magnetic Island in nature, with the tropical birds and other wildlife.
The resort boasts a large pool that makes for a great place for a quick dip on hot days.
The bus system on the island stops right at the door of the resort, which is ideal for people traveling to the island without their car.
In addition to these motels, hotels, and resorts, the island also offers a variety of bed and breakfasts and villas.  Here is a quick run-down of those options on Magnetic Island:
1)

  

Magnetic Island Bed and Breakfast:
This bed and breakfast was awarded a Certificate of Excellence and a Top Pick at TripAdvisor for 2015.
 Boasting a true, homey feel (it is actually run out of someone's home), the house has a tranquil setting on Horseshoe Bay on the northern end of the island.  In addition to the rooms in the house, the owners have added a Bush Retreat, which is separated from the main house, out in the natural bushland.
2)   Aloha! B&B in Horsehoe Bay: This is a self-contained duplex two minutes walking from the beach.  The guest half of the duplex contains a kitchen, bathroom, living room, and a bedroom with a king-sized bed.
There are also laundry facilities, a large patio, a games area, and massage treatments.  The guest also have the use of a variety of recreational equipment, a BBQ, spare bedding, and WiFI.  This B&B is pet friendly.
3)   Oskar's Rainforest Retreat B&B: Oskar's can only accommodate two people at a time and will not accept children, thus making it the ideal location for couples looking for a quick getaway.
The home is a large Queenslander style home, with guests receiving a large, one bedroom unit with an expansive deck, and stunning views of the rain forest garden surrounding the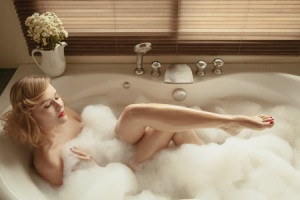 property.
Guests are treated to a continental breakfast of cereal, toast, and a platter of fresh fruits.
4)   Island Breeze Villas: The Island Breeze Villas are made up of two comfortable townhouses right across from shops and restaurants and within walking distance to Geoffrey Bay and Alma Bay.
The complex has an in ground swimming pool and can accommodate up to five guests in each townhouse.  Each townhouse has two air-conditioned bedrooms.
5)

  

Best of Magnetic: Best of Magnetic is the island's foremost accommodation provider.
 Best of Magnetic can help you find whatever you are looking for, whether you are traveling alone, with a loved one, with a family, or with a group of friends. They can help you find rentals all over the island.
Magnetic Island further offers a variety of holiday rentals and holiday rental services.  Here is a run down of them:
1)   Sails on Horseshoe: Sails on Horseshoe offers self-catering holiday apartments right on Horseshoe Bay.  Perfect for romantic getaways, family holidays, or just relaxing visits.  The beachfront location is ideal for any sort of holiday.
2)   Compass Property Group – Holiday Accommodation: This service offers a variety of accommodation options on Magnetic Island.  Whether you are looking for a small unit or a large executive home or a complex for up to 2 people, Compass Property Group can help you find what you are looking for.   
3)   Bright Point Deluxe: These deluxe holiday apartments are the most luxurious that Magnetic Island has to offer.  Located right on the ocean, the apartments feature spacious, designer-appointed two or three bedroom units.
4)   Island Magic: These holiday rentals are a block of six self-contained townhouses located across from the Alma Bay swimming beach.  It is close to shops, restaurants, and public transport.  Each unit accommodates up to five guests in two air-conditioned bedrooms.
Magnetic Island even offers a few options for those looking for a more affordable backpacking holiday.
This island hostel the is the perfect place for sociable travellers.
 Located right on the beach, guests can relax by the water by day and enjoy music and drinks at the bar at night.  BASE Backpackers is the home to the only full moon party in Australia.
2)   CStay Magnetic Island: This is a more peaceful accommodation.
This is the ideal stop for backpackers looking for a quiet, clean and affordable accommodation.
CStay offers ten private rooms in a hostel style establishment.  
All rooms are either double or singe, with air-conditioning and a bar fridge.
What to Do – Magnetic Island
 As one might expect with all of the development on the island, Magnetic Island offers no shortage of activities. The heavily developed areas offer shopping and a number of excellent restaurants for guests to choose from.
If you are looking for a good breakfast, the Early Bird Café and Tea Room is an excellent destination, offering fantastic tea, coffee, and breakfast options.  Adele's Café is a great place to stop for some gelato or other quick snacks while you are walking about, exploring the island.
The Stage Door Theatre Restaurant offers unique experience where diners can enjoy in Dinner Theatre Comedy Cabaret shows while they enjoy their meal.
Those who want a more refined dining experience can check out the Boardwalk Restaurant at Peppers, where you can enjoy a fine meal while overlooking the marina.
In addition to the culinary and shopping attractions on the island, there are also a number of excursions and tours that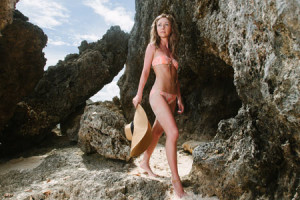 allow visitors to get out and explore the island's natural resources.
The list of available activities on the island is endless.
There is a variety of rental options, including kayak, boat, paddle boards, fishing and tackle equipment, snorkel gear, and scuba gear.
Guests can also learn about some of the surrounding sea life at the Aquasearch Aquarium.
A variety of guided adventure tours on the island are available through Tropicana Guided Adventure Tours.  
There are also hop on, hop off bus tours available on the island.  If you want a view from the air, you can also book a guided helicopter tour.     
With a large chunk of the island being a national park, the island is a great wildlife haven.  The lush rainforest in the middle of the island makes for a perfect hiking destination.
There are a variety of trails that wind through the forest allowing guests to explore everything it has to offer.  As of 2013, researchers estimate there to be over 800 koalas on Magnetic Island.
This population represents the northern limit of their geographic range.
The island is also famous for its fantastic angling opportunities.
Around the island, visitors can find an abundance of blue marlin, black marlin, sailfish, mackerel, wahoo, giant trevally, dogtooth tuna, coral trout, mahi-mahi, tuna, red emperor, and sea perch.
Last but not least are the beaches.  The island is home of a number of bays, such as Nelly Bay, Horseshoe Bay, Alma Bay, and Geoffrey Bay, that offer wonderful, white sand beaches, perfect for a beach day.
How to Get There – Magnetic Island
The first step in getting to Magnetic Island is getting to Townsville.  Virgin Australia, Qantas, and Jetstar airlines all fly to Townsville from the major Australian cities daily.
From there, Greyhound bus will take you right to the passenger ferry terminal.  The ferry ride from Townsville to the island is only about twenty minutes long.
If you have your own boat, you can take that to the island as well.  Once on the island, SunBus runs regular service from the ferry terminal to various parts of the island.