Female Backpacking adventure in Australia! I have been in Australia now for one year and counting. I left the cobbled streets of London , my family and my friends, to discover something new for myself on the other side of the world. I was a female alone and raring for adventure.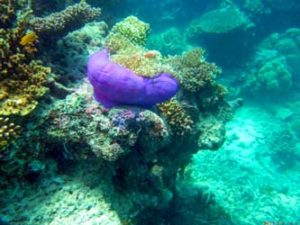 Why Female Backpacking adventure?
I knew I would see Australia one day. After spending too many dark and drizzly evenings at my home in the UK, eyes glued to the box watching bleached-blonde haired kids having far too much fun slurping down 'OJ's' in the Diner or casually throwing a backyard pool party on a Monday afternoon amid the streets of television gold Home and Away and Neighbours. I concluded early on that I too would come to experience this sunny side of life.
One day not soon enough I hoped. It took a while mind you, procrastination has always been a dear friend of mine, until one day when I was living in London; the final day of my twenties arrived and my Australian dream began creeping out the back door. I had less than 24 hours to apply for my working holiday visa before I was classified as being too old.
With no time to waste, I booked the flight, quit the job, and said goodbye to England. I wish I'd turned
30 earlier.
Before I arrived, my plan was set and I had made a beeline to find a full-time job in Melbourne. I had received lots of advice from friends who had already travelled to Australia.
I was going to love it they said and I couldn't wait. My beeline was momentarily bent out of shape when a two week stops off in Indonesia saw me staying for three months, after which I landed in
Byron Bay, 1,600km north-west of my originally planned destination where I stayed for another month.
And here I started to learn a few realities of this travelling business: Your trip will never go to plan. Absolutely never. Throw the plan, along with any other regimented ideas of yours.
As when you arrive in any new culture you are very aware of the differences. For me i,t was all very surreal and I found myself grinning constantly for during my few days.
For starters when I first landed at The Gold Coast airport one of the first people I clocked eyes with could almost certainly have been the brother Crocodile Dundee lost fifty years ago in Nimbin.
He had the leather hat, boots, knackered out denim jacket. He looked the part all right. We stared talking on the bus to Byron and he told me stories of the area, with great delight and zeal – highlighting to me another stark difference from us Brits when sat on a bus next to a stranger; friendliness. As I said, I was grinning from ear to ear.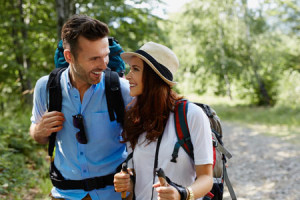 It was partly amusing for me as I soaked up the Aussie way of life; experiencing things so caricature of Australians that us Brits often like to gently tease, and as I soon found out in most places I went, vice versa.
Things like casual swearing when used in terms of endearment, the BBQs, the meat, Utes, Chicken Parma; the Italian sounding Australian staple dish in every small town eatery, smothering oysters in cheese and bacon and serving them up as a delicacy, choosing to drink thimbles of beer rather than pints. I experienced them all several times over; and still t,hese small things make me grin 12 months on.
Of course I also soon learnt things largely apparent that us on the other side don't talk about; the excessive generosity and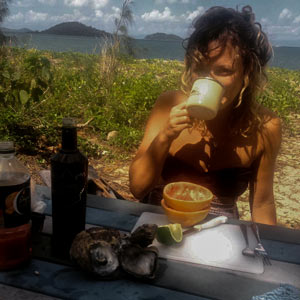 kindness of character; an unquestionable inclusion of strangers; the ability to throw MASSIVE PARTIES in a HUGE way at the drop of a hat; the importance of friendships. All of these things plus so much allowed me to love Australia In ways I can never forget and cherish always.
Female Backpacking adventure safe??
A few months in to my trip came the dreaded farm work – compulsory for those backpackers wanting to squeeze out another year of living in Aus. My experience turned out to be not so dreadful after all.
I wanted to stay clear of those farms who gave backpackers the human cattle treatment. There are definitely bad stories you hear along the way from farmers who treat workers pretty badly; underpaid, sexual harassment etc.
Its always a good idea to do your research on the farm you work for, social media being a very handy tool for this.  Join travellers work pages on Facebook and you will see that travellers are pretty ruthless if they have been scorned by a farmer!
Female Backpacking adventure  challenge?
My experience turned out to be strangely positive. I worked on a potato farm in Ballarat, Victoria. The hours were long and the task of picking out rocks from potatoes as they sped past me on a conveyer belt from within the harvester wasn't the most exciting time of my but I enjoyed the camaraderie with my three fellow rock trashers.
We managed to fill the time with lots of laughter, song and sharing of chocolates. The farmers were also good to us, gave us home cooked meals and a place to stay free of charge – we couldn't complain about that.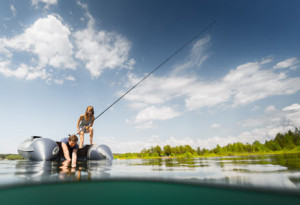 So I went travelling alone and often found myself not very alone at all.  Actually, I often cherished the times I had to myself.
I have learned not to be afraid of 'me time'. Spending a day walking, or going for dinner by myself were situations that I had to ease myself into and today are things I take valued pleasure in. Such are the character building blocks gained through solo travel.
Female Backpacking adventure & Sex prediters 
People will come and go when travelling alone, and it is important to keep an eye on your personal space; huge rewards can be gained from it.  For me, my trip was about exploring new sights and meeting different kinds of people, (which has come in wonderful abundance) and that encouraged my personal development; forcing me to look at myself and my journey in this precious life of ours.
Female Backpacking adventure safe tips 
A word of advice for female travellers: I have experienced a few males over a certain age who may want to become friends at a faster rate than other's. I'm not saying they were only after one  thing, or maybe they were and they didn't get that far, but I noticed a tendency to want to take me under their wing or a guy being overly helpful.
I'm certainly not being ungrateful here; whilst kindness from a stranger is much appreciated at times, have the confidence to say NO if you find yourself feeling uneasy – thank you very much and are going back to your tent/hostel; LISTEN TO YOUR GUT – it's usually telling the truth; watch your BODY LANGUAGE and VOICE TONE – the opposite sex responds very well to these; and be very weary that you are not taking advantage of a strangers 'kindness' as you don't know how your acceptance is being perceived – remember you have known this person five minutes not five years.
As whenever you are travelling, mixing with people who you're not sure what they're yet about: be on guard and alert. Like a peachy, glittering nomadic soldier.
Would I recommend females to come out here alone? 100% ABSOLUTELY.  It may be a big step to leave but once arrived it couldn't be easier, after all, it's pretty much set up for tourists. Australia has been well travelled and every big city provides you with all the help you need should you want it.
I guess It's big step to leave home for a year or two but once you've cross the border, you've met some kind stranger and you realize you're in a new and exciting country, free to roam as you please for me at least, my fears and worries vanished in an instant.
Coming by myself has undoubtedly made my adventure more interesting. I was surprised about how many other people came alone too; in fact, almost every other traveller I have met started their adventure alone.
Female Backpacking adventure freedom
For me it gives me such a sense of freedom; I can go down whatever path feels right for me. This means my trip has been loaded with variety. I went from camping with a group of 12 backpackers to renting a city flat with two Auzzies, staying with friends in a swanky high rise, then living in a travelling community in the middle of a forest.
Or one minute I am at the beach drinking beer alone and the next I'm eating oysters with Chinese locals sitting around their poolside BBQ.  So on and so on.
The contrasting variation of my living arrangements, friends, surroundings, eating habits, places to hang out has been like this since I arrived. For me, that's pretty exciting and right now I wouldn't change it for anything.
Written By 

Holly Vallance
More Travel Blogs 
Look up your Hotels deals here