Last updated on October 26th, 2018 at 04:39 am
A road trip to South Perth Travel information! 
I'm a 21 years old french girl who lives in Perth, Australia, since September 2015. I decided to leave France to explore new lands, meet people and get to know the "world". After a technical degree in tourism in France, I bought my ticket for Australia.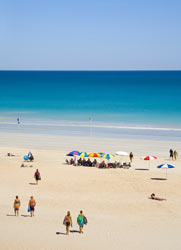 I landed in Perth and have been the second summer in a row here in Perth, in a city where you can't feel alone and lost.
My aim is to feel more comfortable with  Australian culture and society. Also, I'm happy to share my personal experiences and travellhints.com, tips and advice among other travellers.
Leave Perth for a day or a short road trip by driving to the south.
This trip took me one day, but if you have time, feel free to add more stops on your route.  Leave the city in the morning (before 9.30am) and drive for around one hour (70 km from Perth).
South Perth: Serpentine Falls
This national park is a good place to relax and walk. The first things you have to see are the waterfalls (don't forget your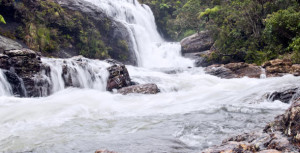 swimsuit in summer). Then, cross the bridge in the middle of the trees and follow the track.
Just after the stairs, on your left, you'll find a peaceful place. A hidden paradise is there.
The fauna and flora are rich and you may see snakes, dragonflies, ducks and birds. This place is calm and when I went there, I and my friends were absolutely alone.
A good way to chill out on the edge of the water. At this point, feel free to go back to the car or to continue the walk.
I stayed one hour in the national park plus the lunchtime. Here again, there are barbecues available, tables etc.  Next, you can go to Mandurah Harbour and visit the city. But I didn't. My next stop was Busselton Jetty in Geographe Bay.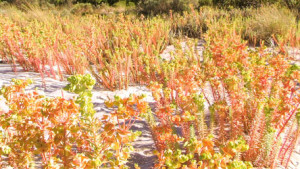 This Jetty will cost you between $3 and $5 per person. It 's the longest timber-piled jetty in the Southern Hemisphere as well as one of the longest natural jetty in the world, it's 2 km walk surrounded by the ocean.
Be patient and maybe you'll see dolphins and whales. I didn't have this chance. But I've seen lots of birds and it was interesting to see the fishermen trying to catch fishes and squids.
There is also a submarine observation, but it was a bit expensive for a backpacker's budget.
The walk is refreshing but nothing fantastic if you don't have the chance to see dolphins or whales. Don't expect too much of this place. However, it's still a very nice point in the middle of the ocean.
At this moment, you can drive to Margaret River where you'll probably be happy to spend a few days or you can choose to
watch the sunset in Busselton and go back to Perth then.
The BUDGET to South Perth:
Car hire + petrol
$12/per car for Serpentines Falls National Park
$5/per person for Busselton Jetty.
                                      Written By Margaux Ot
More Travel Blogs
Look Up Your Hotel  Deals Here