Last updated on September 4th, 2017 at 02:03 am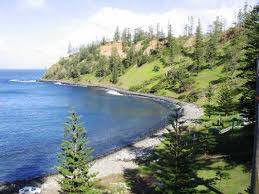 Norfolk Island is an external Australian Territory in the Pacific Ocean approximately 1,600 kilometres from Sydney.
The island holds to very interesting distinctions with regards to Australian history: 1) it is one of Australia's most geographically isolated communities, and 2) it is one of Australia's oldest territories.
Norfolk Island was settled only six weeks after the country's founding settlement at Sydney, in New South Wales.
 

NORFOLK ISLAND: What to Do
        Norfolk is the perfect balance of history and culture, nature and outdoors, food and drink, and wonderful adventure tours and activities.
Despite its small size, Norfolk Island is dripping in history, as it has changed hands and been occupied by a number of unique cultures over the years.
Originally owned by East Polynesians, the island was colonized by Great Britain in 1788.
At this point, the island was largely uninhabited and it was used as a convict penal settlement until May, 1855.  In 1856, permanent settlement began on the island and in 1901, the island became a part of the Commonwealth of Australia.
Today, the island's Polynesia past seamlessly blends with its modern day Australian present, creating a unique culture that is well documented in a number of museums and other historical points across the island.
History enthusiasts will relish all the fascinating history Norfolk Island has to offer.
Of course, many visitors to the island come to enjoy the wonderful nature and outdoors.
Considering it is an island, it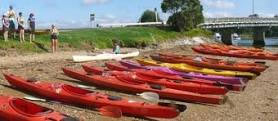 should come as no surprise that Norfolk Island offers a variety of different sea related activities.
Visitors to the island can enjoy over 30 first-class dive sites.  If you don't know how to dive but would like to learn, Norfolk Island has you covered as well.
With courses ranging from basic training in a half-day course that allows for a first-day-dive in the lagoon, to a seven day, professional level course where you can earn international diving qualifications, there is a course for you.
Norfolk Island also boasts fantastic fishing.
Visitors to the area can expect to catch Red Emporer, Kingfish, Grouper, Snapper, Trevally, and Rock Cod.  
If you are willing to go farther offshore, you might also find yourself a large tuna.
Charter trips can be arranged with professional local fishermen who will take you to all the best spots.
Surfers and windsurfers will enjoy the conditions provided at Slaughter Bay, with Anson Bay and Cresswell Bay also providing surfable, if slightly more dangerous, areas.
If you just want to take a trip down to the water to swim, head to the very safe, and very beautiful, Emily Bay.  The best snorkeling can be found at Cemetery Bay, Slaughter Bay, and near the Salt Mill.
Crystal Pool is also great, but quite difficult to reach.
If you just want to spend the day out on the water, there is also a watersports hire that offers yachts, paddleboards, 2-man canoes, and pedalos.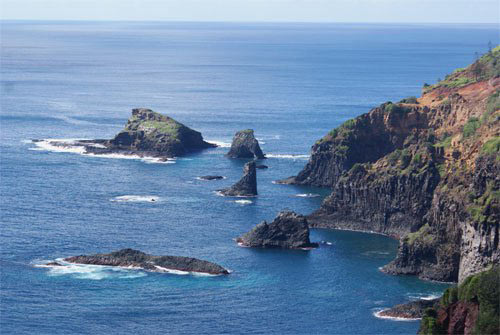 If you want to enjoy the outdoors on land, there is something for you at Norfolk Island.
There are a number of hikes and walks on the island that allow visitors to see the island's rugged natural beauty.
Visitors can enjoy a variety of walks through the multiple botanical gardens on the island.
Additionally, the Norfolk Island National Park boasts an impressive network of walking tracks that allow visitors to enjoy a number of different aspects of the island's stunning natural scenery.
With dense, lush forests, elevated coastal vistas, deep gullies, and attractive coastlines, there are beautiful walks for anyone at Norfolk Island.
If hiking or nature walks aren't for you, then spend a day at the beautiful Point Hunter Reserve Golf Course.
Set alongside the sweeping gardens of Government House, the 18-hole gold course has a wonderfully restored clubhouse that was once the home of the Stipendiary Magistrate.
Even if you don't want to golf, the huge verandah off the clubhouse is a wonderful place to relax and enjoy the splendidly manicured beauty of the surrounding area.
Families will enjoy a trip to the Mt. Pitt miniature golf course.
Norfolk Island also had a very strong equestrian culture, making it the perfect place for couples to enjoy a romantic horseback ride.
Equestrian enthusiasts will enjoy a number of competitive equestrian events year round.  If you want to spend the afternoon with a little friendly competition, there is also shooting, tennis, and squash available on the island.
Should you want to enjoy the island's abundant natural resources or learn about its unique history, but find the prospect of planning your own adventure a little too daunting, don't worry, there are a number of tours and adventures on offer at Norfolk Island.
Visitors can enjoy a number of historical tours, a 4WD exploration tour, a glass-bottom boat tour, a garden tour, a number of fishing tours, a tour of all the most photogenic spots on the island, a bird watching tour, a number of walking tours, a farm tour, kayak tours, and a variety of food and drink tours.
If outdoor recreation isn't your thing at all, Norfolk Island is also a wonderful food and drink destination.
With a cuisine reflecting the eclectic blend of cultures on the island, Norfolk offers foodies a unique culinary experience.
The area is filled with eateries producing food with seasonal, fresh, island grown produce and livestock.  Meats come from no more than a few kilometres away.
With everything from affordable cafes and delis to more upscale fine-dining, there is an eatery on the island to suit every taste and any budget.
If fresh, farm-to-table eating is your thing, then Norfolk Island is the ideal culinary destination for you.
Norfolk Island: Where to Stay
Visitors to Norfolk Island will find no shortage of accommodation options.  With a number of luxurious resorts, comfortable hotels, quaint vacation cottages, stunning villas, self-contained apartments, and bed and breakfasts, there are a variety of options for visitors to choose from.
How to Get There
        Air New Zealand flies to Norfolk Island five days a week, with flights from Sydney, Brisbane, and Auckland.