Last updated on August 4th, 2018 at 11:59 am
Volunteering in India, embarking on the road less travelled, stepping out of your comfort zone and plunging into a world unknown can be quite daunting but from my experience, it can definitely prove rewarding.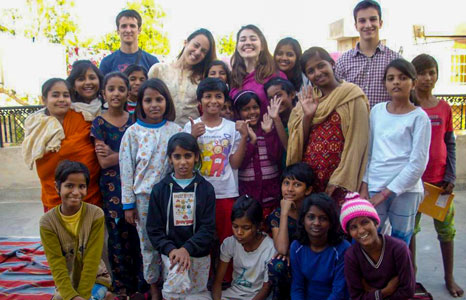 It is a chance to test your inner strength, to test the boundaries you have set for yourself, to bring yourself closer to your truth, to transcend those social standards that you have been conditioned by… a chance for personal growth.  For me, it all began with volunteering in India.
Volunteering in India?
It is inherent in my nature to want to help others and the community in any way possible, however the intrigue towards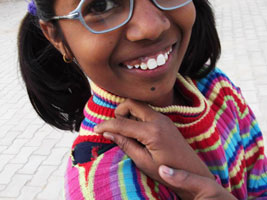 volunteering abroad came about during my participation in the Voices Foundation Malta Choir.  
The concert, which is held once every two years, sees the participation of 200 choir members who volunteer 6 months of their time to put on an unforgettable show, one whose proceeds are then distributed amongst a few chosen local and international charitable organizations and do-gooders.
I was intrigued by the amount of projects taking place across the globe which seek to enact some sort of positive change.
 So, following a few more years of study, 3 years of working and a ton of self-talk, I finally plucked up the courage to make the move and pursue my dream of volunteering and travelling solo.
Following much research and deliberation, I narrowed down my options to Asia but that still left me with an array of organizations to choose from.  I sought guidance from a local voluntary organization back home to help with my decision.
It was here that I first heard about the work of Sambhali Trust, a non-profit organization located in the city of Jodhpur, in the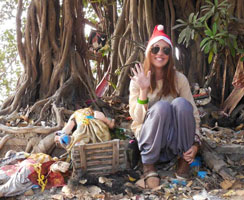 Rajasthan region of India.
What I have learned Volunteering-India? 
This grassroots organization has at the core of its mission the combatting of the subjugation of women and girls, specifically from the Dalit Caste.
Living In a largely patriarchal society, the Dalit women already suffer injustices due to gender.
 On top of this, they also face social exclusion simply because they are born into a caste which ranks lowest in the rigid Indian Caste system, a system whose
presence, even though abolished, is still largely felt in certain parts of India.
Through the goodwill, persistence and courage of the team at Sambhali, a number of projects were created in the hope of helping alleviate the plight of these women by giving them a sense of pride and purpose through the development of their educational, vocational and social skills, as well as giving them opportunities for financial independence.
On hearing what this NGO stood for, I knew this was the place for me and my choice was finally made.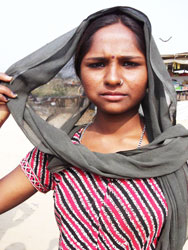 Before leaving for India, I faced persistent protest from my parents, family and peers, regurgitating the same old rhetoric over and over – 'India is not a place to be travelled alone, especially by a woman, it is dangerous, haven't you read or watched the news lately?! ' – All this was said with good intent for, as truth be told, India draws in much negative attention by the media and for those who haven't personally visited India, they are mostly conditioned by hearsay or what the media has to report.
Working  as a volunteer in India
Yes India is chaotic, yes India is confronting, but India is also charming, it is serene, and in the hope of not sounding too cliché, India is a spiritual place, it is a place where people go to find themselves, and there is a reason for this – spirituality runs through its veins.
I initially battled with the idea of exposing myself to the cruelties of a poverty-stricken world
from the word go.  I questioned whether I should travel a little prior to volunteering and get accustomed to the culture.
 However, choosing  Volunteering in India as the point of departure on my journey was the right decision for me.
I was given all the necessary tools to ease myself into the culture.  I was taught how to dress, how to address and assess situations, the safest ways to travel and I got accustomed to the hustle and bustle of a typical chaotic city.  
I was taught that lighter skin was fascinating and stares were inevitable, therefore you could either choose to have a staring standoff, and I can assure you, you'll lose, or just ignore and make your merry way. Jokes apart, playing the staring game may be perceived as an invitation for more than just a glance, so it would be best to avoid even though more often than not those stares are harmless.
As time went by, I even became a familiar face amongst the locals so much so that I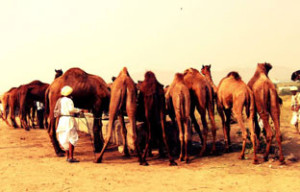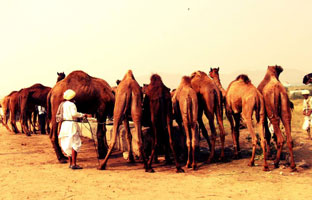 was receiving invitations for a simple chai or full-blown meals, and to refuse means having to face extremely disappointed faces.
So, you accept, you eat till your stomach hurts, share the odd word here and there, a few nods and lots of laughter because if there's one thing we didn't share, it was language!
Most of all, this time gave me the knowledge and confidence I needed to set forth on the rest of my journey once my time of volunteering was over.
 My two months with Sambhali Trust saw me mainly working on administration which included fundraising and seeking ways of gaining further recognition for the work being carried out.
Although my skills were best placed in administration, my most cherished moments were the times I got to sit around with the ladies and volunteers and share stories, yes, some heartbreaking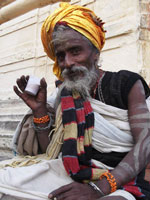 , but I could take solace in the fact that because of the organization's work, these women have been given the opportunity to take control of at least some aspects of their lives.  
There were times when I would play replacement teacher in one of the empowerment centres or head down to the boarding home, which housed girls from Setrawa, a town on the outskirts of Jodhpur, who would otherwise be deprived of access to quality education. Here we would help the girls with their homework or simply take them to a nearby park to play.
Nothing beats being welcomed by those gleaming eyes, smiles stretching from ear to ear and the occasional clinging on to your leg with glee at the sight of you.
Teaching students that truly want to be taught because they understand that this will significantly impact their lives are also very rewarding.  I spent most of my Saturdays down at the Sambhali boutique, occasionally with one of the local ladies, and we would use the quiet time to expand on her English
vocabulary.
More often than not, she would take centre stage when customers came through the doors to practice her English.
 Chatting with customers was another highlight as you would encounter people from all corners of the world who have stories to share and are very intrigued by the work of Sambhali and how someone from Malta ended up volunteering there!
   Volunteering in India is safe?? 
Being a westerner in India has its advantages and drawbacks, depending on how you look at things.
Yes, this generally means you're going to be targeted for your money, but you'll learn a valuable lesson of negotiation and haggling.
You'll also receive a lot of stares because you look different, so as a woman it is especially important to get acquainted with the culture and the type of dress so as not to draw in unwanted attention.
Walking alone after dark, like in many other countries, should be avoided, stick to crowds and if a night out is planned stick with the group and don't venture off alone.
When travelling on public transport, in some instances women and men are allocated separate sections but if not, try and squeeze in next to a family.
If travelling by sleeper train always try and book one of the top bunks so you are less in reach and if this fails, once boarded, just ask one of the men occupying the upper bunks to exchange with you – more often than not they would gladly oblige. Most of all just mingle with the locals and immerse yourself in the culture.
My experience of Volunteering in India as a whole was one of the special few that had a truly positive impact on my life.  
It opened my eyes to a world I only knew on a TV screen or through colourful images conjured up in a book.  A world so unfamiliar but one so familiar when you realise that as humans we're all striving to live in the best way we know how, no matter how hopeless our situation may seem, we are all trying to find our way in this life, our purpose.
My time Volunteering in India taught me resilience, persistence, gratitude, it gave me a greater appreciation for the simpler things and the inspiration and motivation to involve myself in other similar projects.
I did not go to India with the intention to change the world but to partake in what is helping to make for a better one and hopefully inspire others to do the same.
In the end, their many volunteering opportunists are around the world such as Volunteering in Africa( My volunteering experience-Ghana) or even in Australia. (Kangaloola Wildlife Shelter)    
  Volunteering in India personal experience: Written By

 

Annika Gollcher!
Look up Best Hotels Deals Here