The Territory of the Cocos Islands (Keeling), more simply referred to as the Cocos Islands and the Keeling Islands, is a small beautiful remote Australian territory located in the Indian Ocean southwest of Christmas Island, about midway between Australia and Sri Lanka.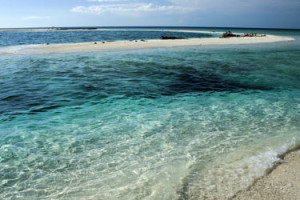 The territory is made up of two atolls and a further 27 coral islands, two of which, West Island and Home Island, are inhabited.
 The islands carry a large amount of historical significance, having been home to the Battle of Cocos, which was one of the first naval battles of World War I.
The cable station on the island was also of great importance during World War II.
 Over the course of these years, the island changed hands a number of times, even being governed by Sri Lanka at one point, after the fall of Singapore, before being returned to Singapore in 1946.  In 1955, the islands were transferred to Australia.
Cocos Islands: What to Do             
       

Whether you are looking for a place to relax on an uninhabited island, fantastic white sand beaches, or an active holiday in a tropical paradise, the calm and peaceful Cocos Islands have something for you.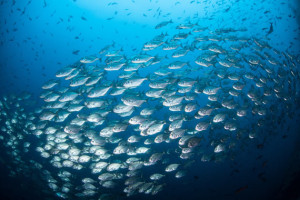 With 27 islands, there is more than enough coastline to go around for visitors to enjoy.
The beautiful warm waters make for a perfect place to swim or wade around in if you feel the need to cool off after lounging in the soft sand.
 The islands are also home to a variety of seabirds, thus making Cocos (Keeling) Islands the ideal place for bird watching enthusiasts.
 Many of the islands are covered with overgrown palm and cabbage bush foliage, through which there are an abundance of walking tracks making the islands a great place for stunning nature walks through a truly tropical setting.
 Additionally, the islands are home to a very unique walking experience.  The horseshoe-shaped island atoll encloses a lagoon that is very, very shallow during low tide.
As such, if you time it right, visitors can walk the entire atoll.  This is the only place in the world where such a walk is possible.
Visitors interested in this walk must make sure they have planned accordingly and should contact the Visitor Centre prior to embarking on the journey.
However, should you not bee keen on this week, the lagoon also offers a variety of other opportunities for visitors.
 Farther offshore, it offers fantastic conditions for windsurfing, kite boarding, and sailing, all of which are popular pastimes in the islands.
Visitors to the islands can also enjoy a day out island hopping.  There is a local ferry that makes it very easy to travel between West, Home, and Direction Islands.
Likewise, there are many tours that will take you to more of the uninhabited islands in the atoll.
The uninhabited islands are a fantastic place to truly get away from it all and spend the day relaxing on your own private island in paradise.
Of course private island hopping is also an option, just rent a boat of your own and plan your own island hopping adventure.
       

If you want to get away from the sea for a bit, there are also a number of cultural attractions in the Cocos (Keeling) Islands.
Given the large number holders of the islands over the years, the Cocos Islands boast a very unique and diverse culture.
Home Island offers ample opportunity to mix with the locals and learn what the islands are all about.
 Additionally, there are a number of cultural events on the islands.
These events often coincide with various holidays in the area, such as New Year, Australia Day, Act of Self Determination Day, and Hari Raya.
Visitors are more than welcome to join in on these celebrations and they can obtain more information from the islands' Tourism Association.  
If you want a more structured island experience, there are also a number of tours on offer.
These tours allow visitors to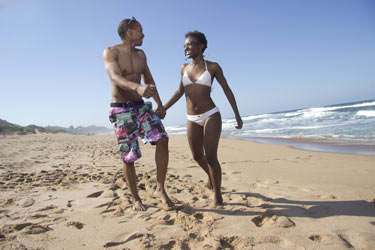 enjoy both land and sea in the Cocos (Keeling) Islands.
They range from wildlife tours, to art cuisine tours to bike hires, to kayak hires to kiteboard lessons.
The complete list of available tours is as follows: On Land: Ossie's Home Island Tours, Coconut Farm, Clams, and Art, Karen Willshaw Photography Tours, Cocos Birds Tours, West Island Orientation and Coconut Tours, Birding Tours Australia, and a biking tour provided by Zephyr Tours, On Water:
SUP hire, Kiteboard Lessons, Motorised Outrigger Canoe Tours, Kayak Hire, Glass-Bottom Boat Tours, and a number of different diving tours.
Whether you want to just relax on the beach, make your own self guided tour or enjoy one of these excellent, pre-organized tours, the Cocos (Keeling) Islands offer the perfect place for you to enjoy a tropical island escape, whatever that means to you personally.
 Cocos Islands: Accommodation
        The accommodation on offer in the Cocos (Keeling) Islands is divided into three different categories: Standard Accommodation, Holiday Houses, and Deluxe Accommodation.
The Standard Accommodation consists of the Cocos Beach Motel, which provides comfortable and affordable accommodation for visitors to the island.
The islands are also home to four island houses, My Island Home, The Lagoon, Cocos Homestead, and The Castle, all of which make for an excellent private, and self-contained holiday in the Cocos.
 If you are looking for a more upscale experience, check out one of the Deluxe Accommodations.  There are seven Deluxe Accommodation options, the Cocos Village Bungalows, Cocos Cottages, Cocos Seaview, Cocos Castaway, nintysixeast, The Birds Nest, and Oceania House that are sure to meet your luxury needs.
 Cocos Island How to Get There
        The Cocos Islands (Keeling) can be reached by air via Perth International Airport.  These flights also continue on to Christmas Island, making it possible for visitors to travel to both destinations on the same trip.
Visitors traveling to the islands should be aware that flights to the islands are deemed international and visitors travelling from Australia should arrive with enough time to deem them as such.
If you are travelling from abroad, you should ensure that you have adequate connection time.