Last updated on April 21st, 2018 at 04:44 am
Explore Sexy PERTH NIGHTLIFE, from romance, Pubs, dance Clubs and relax dinner out to party lounges and other late-night locations info guide.  
Perth Nightlife Culture Info 
Despite being relatively small, Perth is a great place for nightlife in Western Australia. In general, the nightlife culture is very similar to the one in UK.
The young generation loves to follow trends in America and their nightlife culture. When in Perth, you can discover all kinds of nightlife.
The city offers everything from Sexy Beach Parties, beach front clubs, big dance floors with all types of world class music as well as traditional Australian pubs and bars.
Perth Treasures Many Very Multicultural Outlets.
There is many influences from Maori culture form the New Zealand and also some traditions and features from South East Asia.
Unlikely in other major Australian cities, Perth is a very safe place for nightlife.
Perth is not a large city. Therefore the best nightclubs and pubs are concentrated on a small area.
This would be the Murray street (CBD of Perth City) in Northbridge ( Little out of CBD) and Scarborough Beach beach ( about 16KM from the City of Perth), Fremantle ( Harbour Townm, about 25m by train, Subiaco and  Leederville.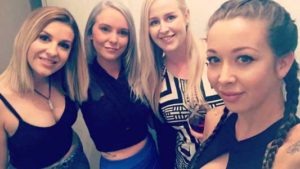 Perth Nightlife – Sexy Yummy Ladies 
Perth Ladies are known to be incredibly hot & attractive, especially thanks to the multiculturalism and races being mixed for centuries.
There is no such type as typical Perth girl – all appearances and types can be found there.
Blonde, brunette, blue or green eyes, mixed races of Asian, Africans, Indians and from South America as well as Eastern Europe.
Also, There is also plenty of backpacking girls from America, Canada and Europe looking for their Australian man to be lucky with. Also, looking for future Australian's husbands. 
On the other hand More and more Asian Girls from South Korea, Japan, China and Taiwan girls are looking for their  Australian's future husbands.    
Please Note – success rate is very low as 0.001, getting marry and partner visa.
There so many  boys in Scarborough, Margret River and around Perth are  waiting for just  short term relationship with backpacking girls. But end up no partner visa.    
Many Europeans specially men  might find Perth girls dressing up cheap or even slutty compared to Europe.
But that's mainly given by the weather. Perth offers desirable and hot weather all year long.
Therefore there's no need to cover your body in conservative way, like Europeans may be used to.
Moreover, local ladies like to show off their sexy bodies. If you go clubbing in Perth, expect beautiful ladies in beautiful dresses, showing a lot.
Perth Nightlife Sexy Boys 
Men – Interesting thing about Perth men is that they have enough money to afford girls and all the fun which comes along.
Due to the fact that Western Australia is full of natural resources, most men work in mining and have to spend majority of their time outside of Perth and they come back to the city ready to spend their money for drinks, entertainment and, of course, beautiful lady company.
Men and boys are very good looking and in a good shape. Backpackers and overseas travellers are very welcome.
( Some men may be a bit  over the sizes. But a load of money behind them, best time for backpacking ladies for free drinks) 
Perth Nightlife Dress code in Perth – Similar to other places around the world, Dress code applies for all men, nice and tidy dress needed, work boots or hiking boots or holders (Jackets may not be allowed, only some places)  aren't allowed in night clubs.
You will need Australian driving license or your passport in order to get into clubs. It is very strict, therefore make sure you always carry your ID with you.
Perth Nightlife Restaurants
There is many world class and top quality restaurants in Perth. Thanks to the multicultural society, Perth offers number of international cuisines with authentic food and great service as well.
The Best Place for Perth Nightlife – C Restaurant
Outstanding revolving restaurant located on the 33rd floor in Perth City.
This restaurant situated in Martins Tower on St Georges Terrace offers not only delicious food for any occasion full of the highest quality fresh ingredients, but also the jaw dropping view over the city, all while you're enjoying your bites. Best fine dinning experience in Perth. 
Perth Nightlife – Best Thai food Bangkok Brothers
Situated on James Street, Bangkok Brothers is an interesting mix of a coffee shop, bar and a restaurant.
The dining area invites you for a great range of dishes from Thai cuisine, as well as some live music in the evening.
Perth Nightlife Dinner Out – Sauma
Invitation to a little bit of Indian cuisine – that is Sauma. The best Indian restaurant in Perth. Located on James & William St., Sauma offers authentic Indian dishes and a great atmosphere for a reasonable price.
Perth Nightlife – Jamie's Italian
Probably everyone has ever heard about Jamie Oliver, the famous British Chef. Jamie's Italian is a restaurant opened by Jamie in 2008 and has grown into a chain of restaurants all over the world ever since. Dishes are made of fresh ingredients, inspired by Italian cuisine and passion for food.
The Point Bar & Grill – Take your Tinder Girls Out
Located in Mill Point Swan River, it is a perfect spot for a romantic dinner with your partner.
This beautiful location offers stunning overviews over the Swan River and the waterfront.
The Point Bar & Grill is then a perfect example of warm hospitality and a flawless spot for a dinner or lunch with exceptional food and drinks options.
Elizabeth Quay is a Perth's jewel.
It is situated on the north shore of the Perth Water and it represents the ultimate spot for dining, shopping and relaxing, all while enjoying the lovely harbour atmosphere and stunning views of the river and central business district.
Elizabeth Quay also treasures number of world class restaurants and places to dine. Some of them are: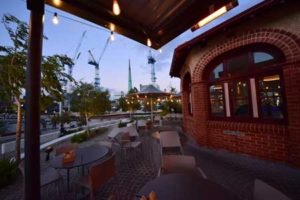 Sexy Perth Nightlife – The Reveley
Bar and restaurant offering three levels of exceptional dining experience.
You can host you event there, spend time on a rooftop bar with wonderful views or simply enjoy delicious dishes and original cocktails on the waterfront.
Isle Of Voyage
Again, combination of a restaurant, bar, event venue and outdoor dining space, all covered up with spectacular view over the city skyline and waterfront.
The food incorporates local production and fresh ingredients to make your dining experience the best one you had in awhile.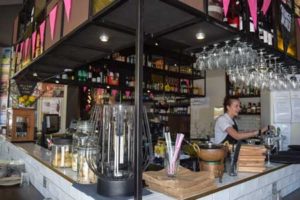 Perth Nightlife – Best Pubs & Bars
If you plan to have couple of drink after your dinner, you should definitely hit some bars of pubs. Perth is very rich in this area, offering you plenty to choose from.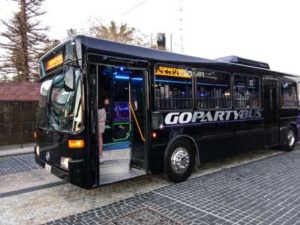 Perth Nightlife – Go Party Bus
Highly recommended –  Go sexy Party Bus in Perth, Perth's newest and hottest party busses!
Go Party Bus Perth's offers real party in Perth with sexy nightlife culture to achieve your  erotic night feeling with your night angels. 
Sexy Perth Nightlife – Sneaky Tony's
A very sneaky and cool bar located in North bridge. American style under ground Rum bar. 
Sneaky Tony's offers a great selection of drinks and cocktails in a dark and original atmosphere and interior.
One of the best Caribbeans style under ground place  with best Rum base drinks. Make sure keep eyes on Facebook page dally password, without password can't get into the bar.  https://www.facebook.com/sneakytonys/
Sexy Perth Nightlife – Crown Perth
Crown Perth is a popular casino – a top class convention centre with bars, hotel and gaming facilities, making it a great option to spend your time and have lots of fun along the way. Very upper market place. 
Perth one of the best accommodations and entertainments provider.  
Perth Nightlife – Globe
The Globe Wine Bar & Eatery is located on William St and offers upscale drinks, local craft beers and food in warm atmosphere.
Romance in Perth Nightlife Lucky Shag
Waterfront bar Lucky Shag located on Barrack Square represents pleasant location with laid back atmosphere and allows you to back in the sunshine while sipping on some of their delicious cocktails.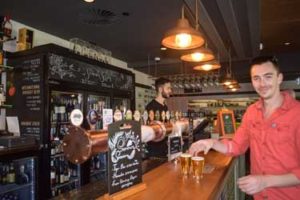 Mechanics' Institutes
This bar located in William Street, Northbridge offers nice atmosphere with great views over the Perth's skyline.
Mechanics' Institutes also has an outdoor rooftop area topping up the entire experience.
Swan River Brewery
Located right on the Swan River, the Swan River Brewery is a historic venue and one of the best craft breweries in Australia.
The brewery provides perfect and romantic views, lovely atmosphere and some of the best tasting beverages.
Belgian Beer Cafe
As per the Belgian tradition, cafe is a place for beer drinking. Located on Murray & King St,  the Belgian Beer Cafe is a perfect spot for every beer enthusiast in the city.
Moon Pubs
The Moon and Sixpence Bar & Grill situated in Perth's central business district is a traditional British pub facing a great popularity. It's a perfect place for an afternoon or evening drink and chill.
The Generous Squire
Situated on Murray Street, The Generous Squire is a microbrewery and bar. Self-explanatory, this place is mostly, but not necessarily, about beer which tastes simply delicious.
Durty Nelly's Irish Pub
Another pub situated on Murray Street. Durty Nelly's serves a large option of tasty pub food and beer.
Sexy Dance, Perth Nightlife – Brass Monkey
Brass Monkey is restaurant, bar and hotel located on James St in Northbridge. They serve tasty bar food and Australian cuisine and drinks which are an absolute delight. Bar and late night clubs. Big sexy dance floor available.  
Elephant Wheelbarrow
Another pub located in Northbridge, this time on Lake Street. The Elephant Wheelbarrow is a venue with crazily cozy atmosphere, delicious imported beers and great food. This pub is also known for being open til very late night.
Oceans 6019
Thanks to its location directly on the beach, the Ocean's 6019 is a beach bar perfectly made for afternoon or evening drink after a long sunny day. This casual dining place and bar is one of the most popular ones in the city.
Beach Club – Lookout
Early day Matisse Beach Club has back with New face " LOOKOUT".  Here for a good time not a long time the Scarborough legend returns.
The Lookout is a legendary beach side club and bar that has now returned for a limited time as a pop-up bar.
Again located on the Scarborough beach, LOOKOUT Beach Club is a top place with great atmosphere, perfect beach hype and glorious drinks.
Great place for pool party with sexy Australians ladies and sexy surfing blogs.  
This fine place is like from a movie about beach party life and you will love it.
Perth Nightlife –  Indian Bar
Indian Bar is a popular old-school bar hosting live rock bands and having a bistro serving hearty pub grub classics.
Caballitos
Caballitos located on Queen Street offers great variation of tequilas, margaritas and other drinks and cocktails as well as some fine tacos and Mexican food.
A Brand New Tequila Bar
He already mastered whisky and gin and now he's taking over the world of tequila. That's right, the genius behind Varnish on King and The Flour Factory, Andy Freeman, is about to open another bar in Perth's CBD, and the name of the game is tequila!
Perth Nightlife – The Perth Pub Tour
If you don't want to stick only to one or two bars or pubs, the best way to explore and enjoy the nightlife in Perth is to take the Perth Pub Tour, which will take you around most of those places and allow you to experience the nightlife of this city to the fullest.
Perth Nightlife – Clubs
After a nice dinner and couple of drinks in a bar, there's time for some sexy dance moves.
Perth is full of fine places for some great music and sexy dancefloors are waiting for you!
Perth Nightlife – Geisha Bar & clubs 
A brilliant decadent bar where all the rising celebrities and fashion stars like to go to is located on James Street in Northbridge.
House music, tech house, techno, and deep house are topped with couches, soft carpets and lounges – perfect for some private moments.
You probably don't have to guess twice what you're gonna get in Geisha Bar. There is a reason why this is one of the world's best nightclubs!
Perth Nightlife Ambar Club
Abmar was voted the best nightclub in Perth multiple times since 2003. Located on Murray Street, it is home of the underground music and also a place to get a bit sweaty and dirty. Hot bodies are shoulder to shoulder and the tunes are on till late!
Perth Nightlife – The Aviary club ( Roof Top Fun)
The Aviary located on William Street ( Murray St)  is a perfect venue combining restaurant, lounge bar and a rooftop bar with exquisite view over the CBD.  Cocktail parties and functions are simply made to take place here!
Perth Nightlife – The court ( Big Dance floor)  
The court has simply something for everyone. Original cocktails, drag shows and cabaret shows with great music and lovely ambience, all for a very reasonable price.
Perth Nightlife – Connections
Connections located on James Street in Northbridge is Perth's prime nightclub for the LGBT community. Gays and lesbians like this place because it's wild and crazy, yet safe and carefree.
The music playing in house is mostly disco, house or electro music.
Sexy Nightlife place – Hula Bula Bar
The Hula Bula Bar situated in the heart of the city of Perth is an exotic place. This tropical bar bursts with savage drums and exotic interior making you feel like you're on tropical holiday.
Penthouse Club Perth –  Sexy Ladies in Perth 
Amazing club where your dreams come true. Penthouse is known for its strippers, topless service and beautiful waitresses like from the magazine cover. Skimpy, topless or completely nude, Penthouse has it all. So what are you waiting for?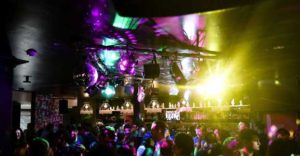 Perth Nightlife – Air Nightclub
Located on James Street, Air Nightclub offer ultimate nightclub atmosphere with great music, cocktails and world class DJs in a sleek 2-storey club bathed in purple light, with a dance floor and a balcony.
Voodoo Lounge
James Street in Northbridge is a place for another amazing place. Voodoo lounge lid up in purple and pink light is a fine cabaret and strip club and lounge with splendid entertainment options.
Sexy Dance, Perth Nightlife Mint Nightclub
Retro night club Mint is situated in James Street, Northbridge. For the free entrance, arrive before 9pm. The fresh atmosphere with 80s and 90s music and two bars is a old-school experience for every party goer.
Perth Nightlife – Universal Bar
William Street's Universal Bar is a wonderful place for late night concerts and drinks. Offering exceptional entertainment in a smaller venue with live music and tasty drinks and cocktails, Universal Bar should not be missing on your bucket list.
Metro City Club
Roe Street in Northbridge is a place for Metro City Club – one of the best venues for concerts and clubbing in Perth. Four features levels offer nine bars and the finest entertainment accompanied with top DJs and performers from all over the world.
Perth Nightlife – Villa Nightclub
The stylish Villa Nightclub is situated on Stirling Street is a extremely versatile event and concert venue and place for live music and performances.
Touring world class DJs, exclusive events, fashion shows, product release event and bumping music are only some of the entertainment Villa Nightclub offers.
Amplifier Capitol Nightclub
Murray Street's Amplifier Capitol is a steamy nightclub with regular gigs, shows and retro nights. Come in for the right party atmosphere and chilled, yet hot environment.
Hipsters from the entire city simply love this place with top live music, two bars and two dance floors. There is also a function room, in case you want to have a private party.
Devilles Pad
Devilles Pad is one of the most popular music venues in Perth. Located on Aberdeen Street, Devilles Pad is in a red light covered and Las Vegas inspired nightclub and bar supports mostly touring and local artists and and provides maximum experience during live performances.
Perth Nightlife – Eve Nightclub
Hot bodies, steamy atmosphere and bumping hearts to the rhythm of the finest DJs creations, Eve Nightclub belongs to the most popular ones in the city.
Eve is situated in Crown Perth and proudly hosts top international DJs and artists from all over the world on a regular basis. Open air balcony and a huge dance floor should be enough reasons for you to pay a visit.
Your Bartender Perth
Your Bartender is a company providing all possible service you might need while throwing your own party, product launch or a smaller get-together event.
They provide with bartenders, catering, equipment and all the stuff and small details you can even think of to have the best possible event, all with highly professional attitude and perfect results.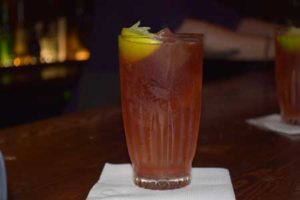 Few More New Places To Be Checked Out
Snatch: For Girls

BASSMENT

Street Wednesdays

Coconut Club
Perth Nightlife – Alcohol
Alcohol can be really expensive in and around the entire Australia and Perth is no exception.
There are so many locally made wines, crafted beers, whiskeys and other types of alcohol which can be found in Perth.
Wines – Some of the best wineries are found in Western Australia. The most popular and best quality wines come from Margaret River and Swan Valley.
Beers – There are so many local brewings in Perth such as The Old Brewery & Riverside,  Northbridge Brewing, Ironbark Brewery,  Duckstein German Brewery, Mash Brewery, The Generous Squire,Little Creatures, South Fremantle Brewing. It would be a shame not to try some of their crafted delights!
Make sure you try the Australian iconic drink – Bundaberg Rum. It is RUM made out of sugarcane from the Sunshine State of Queensland, East coast of Australia.
If you really want to simply travel and spend less money on alcohol, there are ways to do as travellers do – get a group of fellow travellers or backpackers together, buy couple nice bottles of cordials, a box of cheap wine (it is called GOONE in Austria) which cost around AU $ 10 or $ 20 for 10L or 20L, a bottle of bundaberg RUM and make your own cocktails.
It is way cheaper to get little tipsy and a bit in the mood before go out to a club, as drinks are way more expensive there. This is the typical way of backpackers' clubbing and going out.
Perth Nightlife – Popular Cocktails  
There is more than 1000 different kinds of cocktails in Perth nightlife places. I'd like to mention some of the most unique cocktails you can find in Perth.
Travellers should try some of those while enjoying Perth's nightlife. And yes, those names are real! Those are for instance:
Black Ass on White Sand, White Ass on Black Sand, West Coast Sex, Wet Pussy on the Beach, West Coast Sunset, City of Perth, Tropical Perth, Night Fantasy or for example Strawberry & Cream Dream.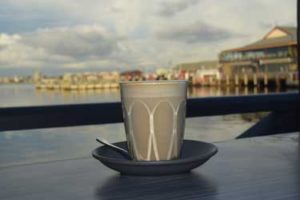 Best Streets for Hang Out, Shopping and Cafes
In Perth, there is several locations you will probably hear a lot about while looking for a place to spend your time and have some fun at.
Similar to other cities, Perth has couple of streets with blossoming nightlife, perfectly crafted for you to enjoy your night without having to walk too far.  
Apart from excellent clubs and bars, there is also great selection of fine dining places, cafes and shopping centres or markets.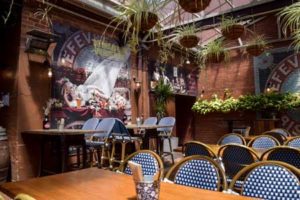 Perth Nightlife – Murray St
Murray Street is one of the main roads within the CBD in Perth, directly in the heart of the city.
Apart from the Murray Street Mall, which will satisfy all your shopping dreams, there is several other shops and cafes.
This iconic street is completely closed to traffic, which will only leave the door open for your full exploration.
As a hub, Murray Street serves as a spot for multiple events and festivals all year long, as well as fashion parades etc. In the evening, Murray Street turns into a nightlife paradise.
There is multiple bars and wop nightclubs which will make time pass so quickly, that you will wonder.
Perth Nightlife – London   Court (Only Morning)
London Court situated on Hay Street in Perth CBD is a beautiful lane in old English style, full of great coffee shops and filled with the smell of coffee and fresh party on every step.
There is a four-level shopping arcade with open roof which is an architectonic jewel itself. Dating back to 1937 initially built for residential purposes, it now serves as one of the main tourist attractions for all visitors in Perth.
The lane now serves as home for many tiny, but gorgeous retail shops and multiple small cafes and restaurants.
Perth Nightlife – James Street
James Street is another intersection where the fun begins. There is several both casual and fine dining restaurants, multiple bars and clubs, lounges, coffee shops and other tourist attractions.
Night time belongs to parties and nightlife, with music playing till late and drinks being poured till the sun pops back on the sky.
After Perth Nightlife – Coffee Shops
Elizabeth Quay is also a place for delicious coffee. There is many coffee shops all around the area, inviting you to enjoy your cup of lovely aromatic delight while enjoying the west coast vibes.
Secret Garden Cafe (After Nightlife, next morning)
Heart of Perth's CBD is where Secret Garden Cafe is hiding.
Completely aside from the main street and hidden in the mall on Murray Street, this coffee shop offers delicious sandwiches, pastries and lots of other yummy stuff together with tasty and aromatic black beverages which will keep you sitting there for hours and just soaking up in the laid back vibes.
Bocelli's Espresso – Italian Coffee Shop 
Situated Murray St, right in the city centre.  Traditional Italians coffee in Perth. 
Perth Nightlife – Most popular Streets Drugs in Perth
Warning  – Western Australia has the highest number of Ice addictions (All types of drugs are illegal and even a sole user can be facing punishments).
Australian border force, AF police, States Police and other law enforcement agencies are working hard on drug supply networks 24/7 to keep this beautiful safe country free of drugs.
Most drugs are imported to Australia  from China, Vietnam, Thailand, South America as well as locally made.   
Our purpose here is to provide educational information, not to promote any kind of illegal activities and we are highly recommending you not to break the country's laws, or damage their social system in any way, their culture or their customs.      
Drug culture in Perth – unfortunately, Perth has the higher percentage of drug addictions of the entire Australia.
All drugs are available even out of the CBD, quite easy to buy around Northbridge, Subiaco, Perth West, South, and also on William Street, James Street and north of Perth (where are the nightlife activities are focused). The price always depends on supply and demand in Perth.  
(We always warn not to use any drugs or take part in any illegal activity while you're travelling)
AMPHETAMINE – SPEED AND BASE
Product Appearance: A white, yellow, pink or brown substance in a form of powder, paste, liquid or pills
Street value: $80 to $400 a gram
AMPHETAMINE – ICE
Product Appearance: Colourless crystals or crystalline powder
Street  slangs: Ice, meth, crystal, crystal meth, shabu, batu, d-meth, tina, glass
Street Value: usually around $200 to $700 a gram
ECSTASY
Street Slangs: Ecstasy, E, Ex, E and C, eccy, MDMA, PMA, Adam, XTC, love drug, eggs
Product Appearance: Usually in a tablet form, can also be a geltab, powder or capsule
Street Value: $30 to $45 a pill
CANNABIS OR WEED
Street availability: Widely available among New Zealanders and Middle Eastern community
Street Value: $10 to $20 a gram.
COCAINE – CRACK COCAINE
Street Slangs: Cocaine – coke, flake, snow, happy dust, Charlie, gold dust, Cecil, C, freebase, toot, white girl, Scotty, white lady. Crack cocaine – crack, rock, base, sugar block.
Product Appearance: A white powder (or it can also come in crystal or rock form)
Street value: around $300 a gram
GBH
Street Slangs: Fantasy, grievous bodily harm (GBH), liquid ecstasy, liquid E, G.
Product Appearance: Clear liquid that looks like water, can also come in powder or pill form
Street Value: $40 to $75 a gram
HALLUCINOGENS (one of the most cheapest in Perth)
Appearance: LSD – Tablet, powder, liquid or small paper squares
Street Value: $10 to $20
HEROIN isn't available that much in Perth.
Things to do After Perth Nightlife 
CITY OF PERTH: There is plenty to see, come and explore in Perth City!
Perth is known to be the place with endless sunshine and stunning beaches supplied with astonishing sunsets over the ocean.
The sunniest Australian capital combines natural beauty with laid-back lifestyle and plenty of possibilities for cultural and leisure activities.
Perth Beaches information, Perth City Information,  Rottnest Island sits just offshore from the city of Perth A day trips itinerary from Perth to North to South of Perth,  Road trip Perth and coral coast road trip  information here ( click on each links) 
Perth Nightlife – GENERAL TIPS
Murray Street, William Street and James Street are well known as drunk fighting places and places for night robberies.
Also, those streets are relatively unsafe for females to walk alone after the night takes over. (especially Jame Street in Northbridge)
Perth Nightlife Thug Culture:
There are few active groups in Western Australia, like Brothers 4 Life street gang as well as few other gangs.
(As long as travellers keep their boundaries while having fun, nothing happens. They just mind their own business, so nothing to be worried about. ( They are friendly people with Nightlife party people) 
Perth Nightlife Racism or Night fighting – Personally, from my own experience (I have been living in Perth over last 3 years) and from what I have been told by some of my mates from France, ( French boys are the most worst English speakers in the world) Germany, India ( Indians are always complaining about Racism) and Asians, there has never been any problem, Australians generally belong to some of the most friendly societies in the world.
There might be some kinds of racial discrimination in nightclubs, but it all depends on how people take it.
Talking experience here, when we are all drunk, it is hard to understand and control what we talk about sometimes.
Also loud music doesn't really help. Maybe try not to go to nightclubs with turban on because this is Australia – it is way of life, don't disturbs girls, let them dance without touching or bothering them. However, if any girl hits on you, enjoy the company and take her home.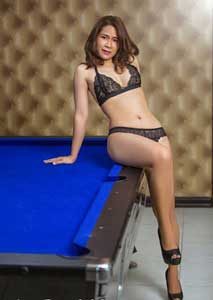 Perth Nightlife – Hook Up
Tinder –  is the most popular app to find casual out with someone or sex in Perth. 
Don't worry if you don't get any girls, there is plenty of legal hook up places available in Perth.
It would costs you about $ 250 per one hour. Some of the best quality places are listed below:
Penthouse Club Perth – Striper Club
One of the best official places to get what you want. Girls are available topless or completely naked. Service and waitresses are beautiful, with fine curves and flawless bodies, like from the magazine cover.
Those girls are there, waiting to keep you company for the night. You better pay a visit right now!
Sensation Massages and Happy Ending Places
Travellers, if you went out and ended up getting nothing, do not just put your head down and act all silly.
Do not do anything stupid which would lead you getting in trouble.
There are some places in Perth ready to help you: UNFORTUNATELY,  There so may Young sexy Asians ( South Korea, Japan and Taiwan) backpackers, International Students  and working holiday ladies from China and Malaysian ladies on tourist visas available in Perth. Also, Australians, South American and Europeans.  
Caseys Massage
Not just a casual massage place, Caseys is a brothel with some of the most beautiful ladies, willing to help you to reach the finish line, fulfilling your fantasies, needs and wishes.
Caseys is located on Edwards Street, and if you decide for a visit, it truly will be an unforgettable experience.
Perth Nightlife – Club 316
Dating back to 1999, Club 316 has been making gentleman happy ever since. This world class establishment located on Charles Street in North Perth offers stunning girls and ladies from all parts of the world, ready to help you out and provide some adult entertainment.
Ada Rose Studio
South Terrace in South Fremantle is another place to make your wild dreams come true.
Fine brothel for all gentleman in a need of some private moments with a beautiful girls, Ada Rose Studio offers VIP services and classy quality company of stunning ladies.
International 300
Perfect service, relax guaranteed – that is International 300 establishment located on Pier Street.
One of Perth's most popular brothels again offers classy and beautiful ladies, all kinds of services and the top adult company to make your night the best night in a long time.
Perth Nightlife – Public Transportation 
Perth public transportation is not the most complex one, especially due to the lack of population density.
Similar to other cities in Australia, late night or early morning transportation across the city can be a big struggle.
Taxi
Getting a taxi drive is an expensive option. Another drawback of cabs in Perth, is the often poor quality of their services.
Drivers are usually immigrants from India or anywhere else in the world and their English (Spoken English) is sometimes very simple and far from being sufficient. (Insufficient knowledge of directions) 
Perth Nightlife – Uber
Uber is gaining on its popularity and represents a great option for easy and relatively affordable transportation.
Perth Nightlife – City Accommodation
As per my personal experience, I always recommend to get City Accommodation, everything gets easier and you can simply walk around to get anywhere you want.
Also, if you get lucky, no worries, you can take your catch directly to your room.
Best Backpacker Hostels in Perth Info here. In General, Perth hotels are the most expensive in Australia.
More Nightlife Blogs Here
Book Your Best Hotels Deal Here
But there some deals are available on traveller hints hotels booking page as well as our up to date pop up advertisements.
Get your Direction on GOOGLE Map here!