Last updated on February 10th, 2018 at 02:05 pm
ARUSHA NIGHTLIFE fun, crazy and enjoyable option for travelers that want to take a night out after a wonderful nature experience with wildlife and other nature attractions.
For crazy fanatics of nightlife Arusha city has nothing but the best for travelers that visit this incredible all rounded city.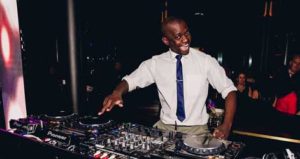 Arusha is famous for being surrounded by the most remarkable African landscapes and natural wildlife safari parks, over the years millions of tourist travel halfway around the world and find themselves in Arusha City that have local and international nightlife entertainment companies, which have established world class nightlife facilities around the city for tourist and local nightlife lovers.
The clubs and bars in the city offer variety of world known finest cocktails, wines, hard liquors, spirits and locally made beers as well as soft drinks.
REASONS WHY TOURISTS COME TO ARUSHA
Arusha is the gateway to the northern circuit attractions of magical Tanzania that includes Mount Kilimanjaro, Serengeti National Park, Ngorongoro crater conservation area, Tarangire National park, Arusha national park, Lake Manyara national park, Lake Natron and Lake Eyasi that is home to The Hadzabe people.
Travelers from all over the world find themselves in this city for overnight stays before the beginning and at the end of their wildlife safari. It is
worth mentioning that almost 95% of tour and travel operators have their offices in Arusha and operate from this tourist hub city.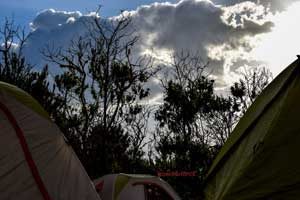 Conquering the highest mountain in Africa is another reason that bring travelers to this city.
Its neighboring city Moshi, being home to this breathtaking scenery of Mount Kilimanjaro also receives its share of tourist crowds.
Few travelers however spend some nights In Arusha because it's home to the second tallest mountain in the country- Mount Meru and it's believed to be a good altitude acclimatization training before conquering Mount Kilimanjaro while other travelers overnight at Arusha after their wildlife safari before proceeding for mountain climbing.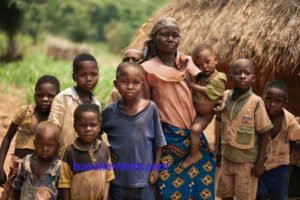 Volunteering
Volunteering is another growing form of tourism in Arusha. Travelers that are keen on giving back to the community also find their way to this city to offer community based services in sectors like health and education.
Public health and education centers are usually faced by the constant challenge of few professionals hence tourists serve as a much needed helping hand.
It's a much cheaper form of tourism as travelers get to stay with local families and learn more of the African way of life.
Travelers can also get the chance to visit some of the attractions during weekends or before the beginning of their volunteering.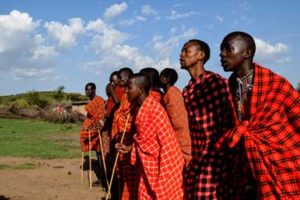 Learn African culture
Being home to many tribes, the city of Arusha has a lot to learn from in terms of the African culture especially from the indigenous Maasai people and the Hadzabe nomadic people.
Cultural tourism is a fast growing form of tourism in the city as the city receives thousands of travelers from all over the world that want to learn on various communities' way of life and engage in some of the activities that they do.
Some of the activities include farming, livestock keeping, coffee farm activities, hunting using arrows for the hadzabe people, and traditional ceremonies like circumcision for the Maasai people among many.
Cross over to Kenya
Arusha city borders Kenya as it's just a 5 hour drive from Nairobi city in Kenya. Serengeti national park also borders Maasai Mara reserve in Kenya and many travelers find their way to Kenya from Arusha.
Most travelers also fly in and out from Jomo Kenyatta international airport in Nairobi.
Tourist visas are available at the boarder of Kenya and Tanzania for travelers crossing over from Arusha to Kenya and vice versa and they are daily operating shuttles and flights that make this possible.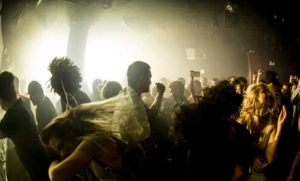 Arusha Nightlife culture
Just as any big city in the world that is a tourist haven, Arusha has fanatic crazy nightlife brought about by the intermingling of different people and cultures.
Arusha is a men paradise as most of Solo female travelers that find themselves in the big city's clubs, night bars and pubs might just get hooked with  a SEXY BLACK MAN and enjoy the Black men magic!
Girls in Arusha have the real African booty, they shake it in the best African way, and they are truly black queens.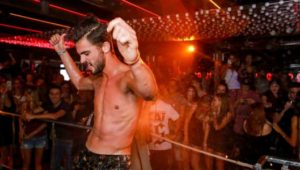 Note – Male travellers: Black girls love White boys up there and their dream is get a hook up with a white man  
In the middle of the dance floor, you might just bump into one just having a good time but be careful, in some case it can be uncomfortable to, when big black girls are trying to get all over you.
Relax and have fun though it's a onetime experience, one not so common in many places in the world.
However, Travelers who are ready to mingle need to be careful of who they trust as most people cannot be trusted and must ensure safety of their belongings and themselves while in the city especially for the one night stands!
Prostitution and sex tourism as much as it's illegal in the city it still cannot be avoided.
Bunch of girls and boys waiting for  travellers, getting hook up nothing much more.  
If you have dollars, it does not matter your size, age, how good looking you are, having a good time with little expense is guaranteed.     
Arusha Nightlife Dance and music.
Different clubs and bars play different genre of music. There is everything for everyone from soft music to hard rock music.
Reggae lovers cannot be left out though most clubs in the city will tend to mix different genres of music with the famous Bongo music that is Swahili music by different Tanzanian artists.
 Most clubs in the city also have karaoke nights, live band music nights and DJ special nights.
If lucky enough, travelers can enjoy concerts organized by different artists once in awhile and are fun to attend.
Arusha Nightlife – Clubs and Bars
Arusha Nightlife and Tinder Hook Up Places 
There are many hot nightlife spots around Arusha. Some of the most popular are via via, Maasai Camp, Lively Lady and Johnny's Bar at Tanzania Game Trackers (TGT).
Colobus Club – Full of Sexy black men here
The Colobus club is one of Arusha's finest nightclubs for travelers and locals both youngsters and VIPs.
The prices are relatively expensive compared to other clubs in the city due to its VIP status but one definitely get what they are paying for.
From fancy world known drinks to an exciting fun mix of music throughout the night. Indulge in the luxurious interior of the club that gives an intimate feeling away from the public clubs.
Dress to impress is the policy of the club as they have and implement a strict dress code policy, so one should really make an effort of dressing to socialize and impress with fellow night clubbers.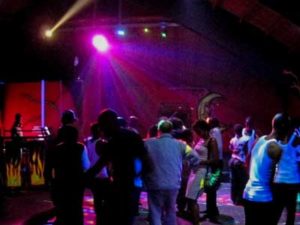 Sexy Arusha Nightlife -Velocity 
Velocity club is one of the hottest clubs in Arusha located in Njiro at njiro complex mall right on the top floor of this building.
Njiro being a fancy neighborhood, night clubbers who come to party at velocity are westerners, expatriates and few locals.
There is a great choice of drinks at the cocktail bar. They also host the best DJs from all around Tanzania.
So, the music is awesome and the cocktails are great! For the sheesha lovers, you have not be left out as there is a sheesha lounge with the best flavors in the vicinity.
When we say there is something for everyone it's not a joke!
The club also has a sports lounge for the sports fanatics where one can always watch world cup matches on the huge screen during happy hours. It's always a fun evening till late hours at Velocity!
Arusha Nightlife – The Polygon Triangle
This is club setting is more of suited for those travelers that enjoy a night out in a more casual setting with other people.
The polygon triangle nightclub however charges entry fees to the club and prices for food and drinks are very affordable.
They have a spacious dance floor for guests who want to step it up with the beats of party music.
Travelers can definitely meet and mingle with other travelers as well as socialize with local people at club polygon triangle.
The party goers here are usually dressed very casually but it's good to dress as comfortable as possible as partying is till dawn.
Arusha Nightlife – TGT
 Is the white man's country club of Arusha. 
Located near the airport, it is where families, predominantly white, go on a Friday and Saturday night so the parents can socialize over a glass (or twelve) of white wine while the kids chase each other on the perfectly manicured field that boasts rugby games and polo matches during the evenings
Best  Arusha NIGHTLIFE PARTY: Club D
It is one of best of Arusha nightclubs. Located in the Moshono area of Arusha town, World Garden: Club D was crafted with the distinct objective of providing classic Entertainment to night-clubbers and party revelers.
Nestled below the foot of Mount Meru the venue brings glitz, excitement and taste, hence standing out as the Classic nightlife venue that packs all the style and fun for classic people.
If you want to party where the locals go, this is one of the best ways to experience Tanzanian nightlife. It's affordable and fun.
Hip Hop, Ragga, Reggae, Bolingo (Modern Tanzanian fusion) and western music all in this place.
The club is a great place to be on a weekend which starts on a Thursday, with a ladies night, Friday thank God its Friday and Saturday where it is either black out or get out partying till done which is not to be missed.
Arusha Nightlife – Via Via – Cultural Lounge 
Via Via in Arusha is simply one of the 11 affiliated Via Vias worldwide. Jocar, a Belgian tour company, and the Livingstone Group. An NGO collaborated to open the Arusha Via Via.
It is the happening spot in Arusha on a Thursday night.
It is famous for large crowds of tourists, travelers and locals. Many people in Arusha are familiar with via via cultural café, located in the garden of the museum at Boma Road.
The restaurant is a popular haunt of ICTR workers at lunchtime, and the place to party on Thursday nights when the calm cafe ambiance often transmutes into a raucous party with live music.
The place strives to be more than just a café where people eat and drink, but aims to develop culture and bring people together.
The bar is completely outside with tent-like structures acting as roofs of dance floors, seating, and bars. There is plenty of space to venture and meet new people.
Travelers and tourists are attracted to this place because it strives to be different from other restaurants, cafes, and discotheques, it is that it works as a 'cultural café' a place where different people from all over the world interact and exchange cultural experience while in Tanzania.
The via via gardens reinvest profit in developing culture and promoting culture.
The best Hook Up Place for solo travellers  – Bar & Lounge.
Beautiful black girls sweet as chocolate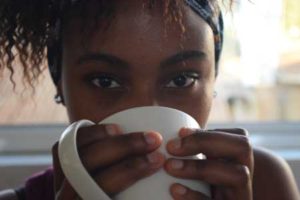 Place to catch a sexy black man or Black girl here.
This is a smaller nightclub in Arusha located at Njiro sun park road. It attracts locals in huge numbers.
The Hook Up is owned by a young and energetic couple, famously known to support Tanzanian music artists both financially and with their marketing.
It has made the lounge the best place to be, especially when these young Tanzanian Artists perform live. Every local wants to meet these celebrities!
Be sure not to miss visiting this night spot in Arusha, especially when there is live music. The club offers Caribbean (reggae) night on Wednesdays, karaoke on Thursday night where one can sing and listen to others sing various songs of their choice.
A live Dj is on entertaining the crowd on Friday and Saturday night while Sunday is a special day for oldies to enjoy.
There also special marked dates where celebrities perform live music. This is one not to miss out while in Arusha for a great diversity.
Arusha Nightlife – Empire Sports Bar
It is the go-to spot to begin the night. It is located at the TFA complex in Arusha city. The club has a pool table and play a steady stream of music.
It is a nice place with indoor and outdoor seating where one can either sit and chat casually or get a bit more aggressive at the bar and on their dance floor.
It has a large modern bar, with high ceiling and mezzanine floor, pool tables, dart board, lounge bar, large TVs for watching sport and some tables outside in the courtyard.
On Tuesday nights, they have an acoustic jam and live music while on Wednesday it's famous for the karaoke and after party with the DJ.
On Friday nights it is free entrance which explains the mass of people there, slingshot club, Dancehall and ragga vibes are to be enjoyed on this night.
Saturday nights are graced with live music from 9 pm and a more chilled Sunday to relax while watching sports on the big wall screen. The club is famous with travelers and expats.
Arusha Nightlife – Le Patio Bar/ lounge/ restaurant
If you fancy a tranquil dining experience in Arusha, look no further. Having evolved from a home to a pre-school, the property has been remodeled into a lavish restaurant, with plenty of comfortable outdoor sitting options.
The menu is amazing and guaranteed to leave you with a smile on your face! For those with a sweet tooth, this might just be a trap; the desserts are out of this world.
Great bar, service is impeccable and the occasional theme nights add the icing onto this cake!
Le Patio is one of the newest restaurants in Arusha, and it has quickly become the place to be.
The food is as diverse as its clientele, which makes it a great place.
There are different areas so whether one want to sit at the bar, lounge around at leisure, have a snack in the garden or a gourmet meal in the dining area, it is all possible.
This makes it ideal for a business lunch, but also nice to meet with friends and bring children.
The music is always good, and there are a number of different events and occasions with live music. Since the dining area and garden is so big, one will always find a cozy nook to sit close to the crowd or more privately.
The grill is always turning out excellent dishes, the pizzas are creative and many items on the menu are unique to Le Patio: a clear effort has been made to have a diverse, original menu.
There is a choice of wines by the glass, which is nice, as well as local beers.
And do not forget the patisserie, the variety of cakes and sweets is bigger and better than anywhere else in Arusha.
More exciting If there is any event from Independence Day to Halloween, Le patio will host all those parties and therefore it is a popular place for travelers due to its western ambience.
Fig & Olive /Cocktail bar/Restaurant
The Fig & Olive is a Mediterranean Restaurant in the center of Arusha, located on the Haili Salasi road. Fresh and modern cuisine, with an amazing open space and great bar.
The Fig and Olive offers Mediterranean cuisine and is open for lunch and dinner from Mondays through to Saturdays.
Sundays they are open for brunch and lunch. Join them on Friday for Happy Hour from 6pm until 8pm. Beers and house wine are buy one get one free.
Arusha Nightlife – Lively Lady Bar & Grill
The bar is located off sokonie road past meru house post office towards Nakumatt super market- it's down a dirt road and a sketchy looking alley. Most taxi drivers don't know where it is, so one has to describe it.
This is one of those little backstreet gems where the locals hang out that you won't find in the glossy brochures; small, quaint and friendly with a great vibe and realistic pricing.
This is the place to meet real people in Arusha, a cultural melting pot with a great atmosphere and decent local food, the bar starts to come alive after 10, this is a late night venue to party and enjoy.
If you like rock, good vibes and great food this is the place for you.
The staff is the friendliest we've found in Arusha who take pride in the service they give which is very high.
The food is delicious, it might take some time to arrive but it's worth it! They also have live music every now and then. It's been buzzing every time we've been there and it's most definitely worth a visit if you're in town.
Arusha Nightlife – Boogaloo Club
This Club/Bar area is famous for a multicultural get together. As it is located in the Arusha's biggest shopping center, Njiro shopping complex.
The bar/club is famous for its (Nyama Choma) Swahili name for BBQ and the best sweet banana BBQ.
There is an inside and an outdoor area that makes the Bar suitable to all characters. A night here is one not to miss out
Arusha Nightlife – Johnny's Bar
Located near the Arusha Airport at TGT grounds. This is the place to be on Friday nights, especially with their famous Happy Hour: buy one get one free on all beers and wines.
It is therefore a place to socially interact with both locals and travelers.
Written By   BRENDA EBENEZA, Diploma in wildlife tourism- College of African wildlife management Mweka, Current job: Eco- Assistant camp Manager at Asilia Lodges and camps.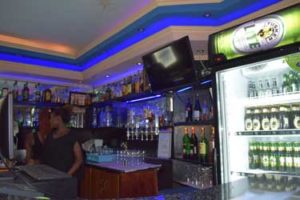 ARUSHA NIGHTLIFE – Eating Out with your Tinder Girl
Good Cafe or Coffee Shops and dining places
Safari bistro restaurant and cafe
Safari Bistro is a relaxed popular tourist spot cafe, bar and restaurant located on a busy corner site in Arusha city.
With glazed frontage on two sides of the building
For those with pure food indulgence in mind, come next door and sate your desires with the ever changing internationally and seasonally inspired small plates.
For the cake and dessert lovers alike this is just the place to quench that thirst!
The café is of a different atmosphere from the busy streets outside providing an intimate and relaxed dining experience that offers something different to local and foreign patrons and ensures a traveler enjoys a memorable food experience every time.
The restaurant and café is a blazing atmosphere of service friendly staff that attend to customer's needs from the moment they step in with their variety menus and the famous safari Bistro Pizza.
The restaurant has a Wi-Fi that can be accessed once in the vicinity and the staff will let you know of the password not forgetting the upper private lounge for those who need some privacy from the outside crowd.
A visit to this café in town will be one that will get you coming back while in Arusha.
Arusha Nightlife – Fifi's restaurant and Café
Fifi´s Restaurant & Café is a western popular spot in the city.
The restaurant is a world class locally owned franchise located in two main cities of the northern region of Tanzania; Arusha and Moshi.
The delicious fusions of this place is unique to Fifi's. The fact that they use organic local ingredients to bring you the best of both International and African cuisines to delight your taste makes this a tourist popular dining and chill out spot in the city.
Good for breakfast or a quiet afternoon coffee as well as for a more substantial meal.
This chic bakery also has free Wi-Fi as you enjoy a cup of well brewed locally made coffee for a great cappuccino.
Prices are relatively high compared to local places but are pocket friendly to most westerners.
The restaurant is soon upgrading its international dining experience to offer wine tasting nights that will delight most of their customers' experience. Fifi's is surely a place to consider for any meal.
Mulberry restaurant
Mulberry is Arusha's best chill out spot nestled in a haven of greenery vegetation that is home to beautiful birds, fruit trees and monkeys.
Away from the busy hustle of town, this paradise is located just a five minute walk from clock tower a monument in the city's center.
The restaurant offers a wide selection of cocktails and drinks as well as food catering both local and international dishes. Popular for its wide selection of salads, mulberry gives the delight of even choosing your own salad.
Apart from the daily deliciously prepared wraps, burgers and sandwiches, the place is a blooming favorite place for brunch on Sundays for westerners and local families as they prepare the famous nyama choma BBQ.
On offer with the BBQ are fries, fried bananas, sausages and the salad bar.
The restaurant has a chilled ambiance with a funky indoor lounge area and background lounge that serves relaxing music as you enjoy a variety of drinks on offer in the restaurant's bar.
Sheesha is also available in different flavors upon request.
If a traveler is looking for a volunteer house, mulberry offers accommodation for volunteers and it's a great place to stay, dine and have fun once in Arusha.
Arusha Nightlife – Best food Africafe
Not far from Mulberry restaurant is the Africafe restaurant which is at the center of Arusha town near clock tower.
Being one of the best dining and meeting place for tourists, expats and locals alike, Africafe just has the attracting ambiance for the masses that flock there especially during lunch time.
Just as the name suggests, the café serves some of the greatest coffee and cappuccino in the city but not forgetting its great burgers on offer and their variety of milk shakes.
Africafe is a great meeting place for discussing business, meeting with friends and for brunch especially on Sunday afternoons.
If a traveler is looking for a western village in the middle of an African city, then this is just the place.
Travel Affordability in Arusha
Travelling to Arusha for international travelers highly depends on various things like season of travel and the airline of preference among others.
Nonetheless while you have set foot in Arusha, it's simply affordable to get around to various places.
From nature attractions to different places like clubs and dining places it's easy and cheap. Local transport include minibuses, taxis, busses, motorbikes and other form of transport.
It can be fun to explore some of this options especially ones that are not common back home like tuk tuks but just be careful and safe!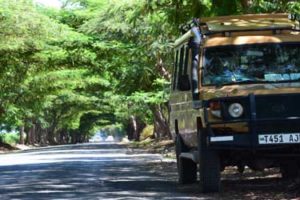 Arusha Nightlife – Few Type of Local Alcohol
International known drinks are not such an amusement to some parts of Arusha and for travelers it can be adventurous to try some of the local prepared alcohol among different cultural communities.
Famously known as mbege among the chagga community is a local brew made from fermentation of sweet bananas and travelers get to have a taste once they visit the chagga and learn more about their history and their way of life.
Mlanzi is another famous local alcohol made from the fermentation of sugarcane and can be pleasant to taste but be careful not to be wasted as it has high alcohol percentage.
Different communities have different local brews that are prepared during ceremonies like weddings for the people of the community to enjoy and preserve their culture.
It's a way of identifying with the community's way of life.
Gongo is another trashy street alcohol found in some parts of the city though not advisable to try as it is not healthy nor safe for travelers who are not used to it.
All in all for the traditional brewed alcohol it is safe to drink but in small quantities as it might not be well suited for everyone. Drink responsibly!
Other famous beers that one can enjoy while in Arusha include Serengeti beer, Kilimanjaro beer, safari beer, Tusker, guinness among many that give the real taste of the Africa and great as refreshments.
Local food in Tanzania or Arusha
Local food once in the city is one not to miss out!
For travelers staying with local families it can be really fun to get to enjoy their daily meals but even for the hotel stayers do not feel left out as there different joints that serve best local food in the most hygienic way possible.
Some of the local foods are yet again unique to individual cultural communities while others are famous Swahili foods that can be prepared in local restaurants.
Unique to the wameru people of Arusha is lushoro a local food prepared from maize and fermented milk and to date is used as a token of appreciation from the girl's family to the groom's family during wedding ceremonies and as a prime welcome to guests upon a visit to this community that has a lot to learn from.
Yet another deliciously prepared local dish is Meat and blood that is a common delicacy among the Maasai people.
The meat can be tasty but not so sure about the blood but it's an adventure not to miss once a traveler visits one of the Maasai bomas.
Away from the horror of slaughtering a goat for meat and blood are the chagga people who have a number of local dishes that can be fun to have for lunch.
Some of them include mtori made from mashed bananas mixed with soup and meat, kiburu prepared using small chopped bananas and black beans mashed together to form a thick paste can be served with tea or traditional prepared coffee as there grow the best African coffee in their coffee plantations.
Lastly but not least is kitawa that is prepared from bananas mashed to form a thick paste then mixed with fermented milk.
Chagga community is known for their huge banana plantations the reason for bananas in every staple food and coffee plantations
Growing cultural tourism programs in Arusha among the local communities is a mouthwatering experience to taste some of the local dishes including ugali made from polenta, machalari made from bananas and meat, makande prepared from maize and beans among other dishes. Truly a taste of African diversity!
Accommodation in Arusha
Travel without an assured place to stay at can be mind exhausting. Arusha city being a tourist hub has therefore a number of luxurious to most affordable accommodation facilities.
Ranging from 5 star hotels, lodges, backpackers, volunteer houses to home stays all are at a traveler's choice and comfortability
Activities and Things to Do After Arusha Nightlife
Wildlife safari, Arusha travel activities and Climbing Mount Kilimanjaro information here  
Arusha Nightlife – Drugs & Weed
Cannabis ( weed) is cultivated are Morogoro, Iringa, Tabora, Mara, Arusha, Rukwa, Rumuva, and Tanga  regions.
The prices are relay high for  travellers, Checked prices with your tour guide or took took driver.  Price range is US $ 300 to 400, 10 grams, high quality.
The police force in Tanzania highly corrupted and the country legal system really complicated,  travel safe rather end up paying large sum of money   
Drugs and weed are available in the streets but the law is very strict especially for travelers. Some joints do offer sheesha as it seems more legal and fun even for travelers.
If caught smoking weed or using drugs it will cost a fortune for a traveler to free him or herself from the police so as much as its fun be very cautious and do not get into trouble in a foreign country as it can be a total nightmare.
Arusha Nightlife Warning
In General, just as any other African country, levels of STD are relatively high as well as HIV/ AIDs. So be sure as much as you are here to enjoy and have fun, it's good to consider your wellbeing especially for travelers.
Lack of funds, staff training, regular supply of drugs, health sexual education about STDs, poor economic situation is a common problem and has heavily impacted many Tanzanian communities.
Arusha Nightlife – Travel Warning.
For travelers enjoying Arusha Nightlifeout in this big city, do not walk the streets especially at night alone.
For female travelers, you need to be extra careful at night as it's not even safe to walk alone for local African ladies.
Find yourself a trusted taxi as it's the only safest transport at night not a motorbike or other local transport that will get you to your hotel or any accommodation.
Move around with friends as it is much safer and do not carry any valuables at night just a few dollars or local currency for some fun night out.
Enjoy the best of ARUSHA NIGHTLIFE without troubles
More Nightlife Blogs
Get your direction on GOOGLE Map here