Best Beach Party Clubs And Places on BORACAY Travel Guide for Solo Travellers
BORACAY is famous for its exciting seven day a week SEXY NIGHTLIFE BEACH PARTY.
Many are the various sorts of venues for nightlife to choose from. They range from wild parties to bars and lounges with live music.
If you know this reality, do you know how to find the best place to go to? Well .. dear traveller read this attentively so that you will get the best of knowledge about the best venues to get to.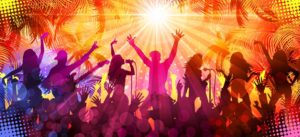 In this guide I have made a genuine and frank attempt to describe 98% of Boracay nightlife locations that are really of importance.
It is my genuine hope that it will help you to easily find the clubs, bars, lounges and parties to suit your taste and style.
Boracay Nightlife Culture 
The beaches are steeply private and tranquil and there are resorts which are isolated standing nearer to the islands real breathtaking nightlife energy.
It is this unusual nearness that creates a highly unique and memorable nightlife opportunity that finds itself in it peculiar category offering to you nothing but a classy taste.
To you the traveller wishing to avoid nightlife and only obtain pleasure from the beaches there is enough room to do as you wish privately.
But if it is your desire to make much of Boracay's rich midnight culture, well … I should say .., you gotta read this without fail.
Boracay Nightlife Starting Time
You may find it fun to start this night in the same way as many nights on Boracay. My usual way is to go towards one section of the beach and meet up with some of my friends on the island. Today is Monday.
You get a feeling that today is Friday though. Why is it so? Because everyday on Boracay is like Friday.
Yeah, as lively and dramatic as Friday. So, all the days should, as it were, have the name Friday thanks to its sameness of excitement each day gives you without any difference, whatsoever.
Well … frankly this is no exaggeration. Nightlife on all seven days of the week are hearteningly similar with so much thrill to offer to you.
The island has a fairy tale twist as you experience a state of being carefree and being in, sort of, dreamy world where you are free from all binding duties to this world of mundane care full of bustle and bustle.
In fact, you, you the hearty traveller has a role to play here. Yeah .. on any night, thinking that 'it is Friday'!.
Oh yes, that is what I do when I am on Boracay. I lose myself in a world of dreams and enjoy its throbbing nightlife like on Friday.
I get there through D'mall around 6.00 p.m. You see people in their lively chitchats in numerous venues in such a great, exciting atmosphere of tranquillity. Though it is quiet, is energetic.
People are absorbed by what they have achieved so far and hopes for what they have to achieve tomorrow.
As they enjoy their drinks the clink of glass is heard from across the court and also sandals making sound amid the silence on the pathway.
You hear a nervous out of place laugh eating into the evening. As nightfall arrives bringing with it a silent song this enchanting islands and its people transit from twilight to nightfall.
Let's Go 

Boracay Party on Tropical Beaches

 
Boracay has several clubs. They all have their enticing attractions within it own biosphere.
We go through cold, blue, clean and finished lines of the first club that is encapsulated by the perfect architecture and heavy, crisp, venue audio. In the night we go into another club.
There we find a hot sliding and grinding place in which let loose their love for dancing on the dancing floor.
As they go on dancing, travellers feast their eyes on the complexity of the situation that is being brought about.
Then we move on to a crowded club on the beachfront where we do nothing but enjoying ourselves in our own personal way.
As this goes on I walk down and dip my sandals in the tide keeping aloof myself from the euphoric pleasure of coming into contact with something that emotionally provokes me and exhausts me to the very marrow of my bones.
At last, we make a choice unintentionally we dance to music on the sand hewn dance floor until daybreak.
Yeah, as if to make the sand hot on the dancing floor with our enthusiastic dance movements encouraged by reverberating music of Boracay.
Well .. then it is time to isolate myself from the night's revelry with that much of intoxication which makes me shun all my responsibilities with good weather and high moon I become elated here in this nightlife venue in Boracay. And now, yeah, now what is it that takes your heart?
Sparkling ripples of water gives soothing kisses to the firm sand. And I .. I make my way back to my hotel room still feeling the efficacy of alcohol and I brood over it only to feel the difficulty to fund something so safe, pure and easy once I am back at home, in the real world of dull mundane care and duty.
I regretfully ponder over ther end of the night, but then .. then I feel ok once again. Because on Boracay, tomorrow is Friday.
I make a genuine attempt furnish you all the details of venues for you to be of your own view of them and so choose your venue of nightlife and make merry throughout the night. Discover your dream place which appeals to you most. Well .. go ahead.
List of Boracay's Clubs
People throng the clubs around 12.00 midnight for they leave the bars by then. I have embedded videos of most of them so that you can get a good idea of their real nature.
They play music of various types. So, if you have a particular musical taste it is always better to check out the Facebook pages of the clubs.
This is the best way to find out the kind of music specific to the clubs. Well .. there is a wide choice. So pick and choose to suit your own, unique musical taste.
Boracay Bar Hopping with Pub Crawl
What, really, is Pub Crawl? This is a bar hopping organization that bring people together to inspire the making of new friends.
They do this with the help of various kinds of fun games which are played all throughout the night.
They rotate between 9 bars/ clubs and could visit five of them each night. These groups are different in size and may range from 40-50 people to 216 people according to the records currently available.
Entrance Fee – Regular Price : P 990 Early bird discounts P 690 the first 30 girls. P 790 for the first 20 guys.
Included – 10 frees shooters, drink specials at every stop. The famous Yellow Pub Crawl shirt.
It lies right in the heart of Boracay next to D'mall and in front of the beach in station 2. During the day it is just a resto-bar as night creeps in they move the tables and get facilities for it to be used as a club with an ample dance floor. They usually elongate the dance floor onto the beach. From outward appearance it is one of the most classy clubs.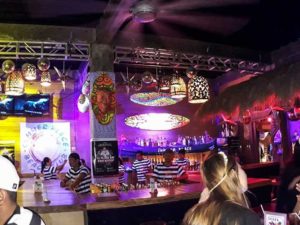 Being located in station 2, it is, really, within a walking distance of many bars. It is haunted by a mixed crowd and is a favourite among many western tourists.
Boracay Star on Boracay Island 
This club is quite a new one opened in late 2014. It enjoys its place as the only club located in station 3. It is also the only club that has full air conditioning facilities.
Cocomangas on Boracay Island 
Cocomangas is well known as it has its 15 shots challenge. If you are capable of standing after you finish the shots your name will be engraved on the wall.
This will also following of your country getting a score added to it. It is interesting to note the Philippines have secured the number one position up till now.
Interestingly, this club is also popular if meeting girls is also a desire of yours. Oh you may feel lonely you solo holiday maker, here is a place for you.
Club Paraw on Boracay Island 
From local Filipinos if you ask what their favourite club is, you are bound to hear Club Paraw as their answer. I like its dance floor beside its all other features for the dance floor is of good size. I have always felt that it is a bit larger than the dance floors of other clubs.
Red Pirates on Boracay Island 
Red Pirates enjoys its place as the most well known bar in station 3. Also it treated as one of the most relaxing bars on Boracay.
True, it is small and quiet. It has a nice chill-out vibe to it, though. Yeah, its relaxed manner takes your heart, you pleasure – hunting travel enthusiast!
Live, performing musicians makes this club really enchanting if you have a liking for it.
This lies all the way to the south side of white beach, on the far left side of station 3. Music, for sure, is what makes Congas really conspicuous.
They get DJs from Manila or from internationally famous DJs when they happen to throw big parties.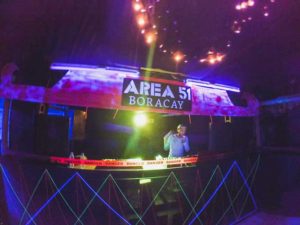 Area 51 on Boracay Island 
This is situated at the far southside of Bulabog Beach also known as kitesurfing beach. Through it is far from other nightlife venue it is really well known for its full moon parties. People loving sex fantasies under the moon lit skies, bathed in moonlight, starlight, sandy beaches vibrant music and love making. Wow … what satisfying experience!
Manic Monkey on Boracay Island 
It is an all around one stop shop for all things to party. You can get their service for the arrangement of special parties. They could be engagement and birthdays if you could afford such fun parties.
They are flexible and adjust and readjust themselves to be in trend with all the to keep things fresh and fun. Well .. variety is what they offer throughout the year.
Hobbit House on Boracay Island 
It is more like a restaurant with a small bar and not really a lounge, but its live music makes me glued to it and made me mention it. There is a relaxing atmosphere and this bar has a great Caribbean style.
Bom Bom Bar on Boracay Island 
This place takes my heart with its live music making my heart grow fond of it and recommend it to be an ideal place for relaxation and hanging out with friends. Added to this is its great lounge with a marvellous environment.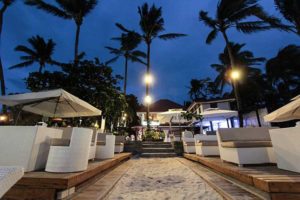 White House Boracay Beach Lounge and Wetland Bar
Having adopted the thriving tends of Miami and Ibiza they are pushing services and design concepts to new levels.
Yeah, inspiration from such modern trends to cater to customers who have fastidious taste makes it an interesting place.
During the holidays such as LaBoracay they undertake the biggest parties. Once the holiday is over it does not become abandoned.
Its comfy beds and characteristic furnishing and the pool keep people attracted to it throughout the year. Go there for ;
Pink Panther by Jim walters

Stay and get naked premium mix

Drinks by the pool
Exit Bar  on Boracay Island 
Who frequent this venue? It is a mix of interesting locals, divers, kiteboarders and diverse people from all over the world that teem it with their presence. There be yourself do not worry about having fancy outfits to look different.
They have the exclusive acumen to make you feel at home with its kind serving crew. They will even remember your name and enthral you with friendliness by calling you by your very name.
It is a native bamboo shack style building with beautiful spray paintings on their walls and unmatchable interior designs with fantastic decor.
What is the most special thing about it. You can take off your flip flops and dance the whole night till you tire your feet.
Reggae music is what the Djs will be playing. Also you could hear Hip Hop, DnB and Trip hop songs.
They grill hot dogs and have BBQ. Before you enter the bar this could be seen. I suggest you go for Pete Bread (with mayo, mangoes and chilli dips) for only PHP 30.
Go there for :
Beers and cocktails which are available at affordable prices.
Live Tribal Drum Performances every Friday, Saturday or Sunday.
Barefoot dancing.
This is really a perfect place for dining in. Also you can drink up and relax. Here you find various restaurants such as Golden Cowrie, Dulcinea, Paraiso Bar and Bo's coffee.  Here in these you can listen to sweet music and enjoy the dances of island fire dances.
The live bands start at around 10.00 p.m. They dish out pop tunes and folks throng the place. Your requested songs can be heard if they request them to play them.
Listen to your choice of songs as you enjoy your dinner or put aside the beer you enjoy. It is music to rock you and find yourself in the seventh heaven and where do you think you will find yourself in. Well .. in an amazing party night in paradise.
Go there for ;
Dining
Parties
Sunset Drinks ( Buckets of Beers, coffee, Brewed Iced Tea)
Live Acoustic and Band Performances
Wave Bar and Lounge on Boracay
This is among the most modern attractions of Boracay Regency beach front. The bar has two floors. One is an open air lounge and the other is an air conditioned club on the second floor.
You will dream over your drink enchanted by it all night long DJs. It has a fitting atmosphere. They give you free entrance tickets with a free drink just outside the bar.
They start enjoying your cocktails at this bar around 5 o'clock in the afternoon.
Go there for ;
Flaming Lamborghini (Flaming Tower)
Chairman's Favourite
Air Conditioned Club
Dancing/party
If you are into the famous Romanian Buffet go to Levantin. There they entertain travellers and locals with such delightful meals which befit kings.
This is no exaggeration. Their food makes your taste buds quiver. This popular buffet is available every Thursday night.
As there is always a theme to be followed never, ever think it boring to party at Levantine Moonlight event.
You could win marvellous prizes for best themed costumes. If you wanna share buckets of beer they also give you freebies.
Go there for:
Mojito with fresh mint leaves
Beef Salpicao, stir fry noodles
Romanian Buffet Every Thursday
Chilling out
This bar is at the Hue Hotel and Resorts Boracay which is the islands newest boutique resort. Being a modern tropical bar it welcomes guests to feel themselves great with the feeling that they are at, sort of, a paradise.
The project is the latest idea from Pylon Partners Inc, the team behind Manila's Premier speakeasy, ABV – voted #14 Best Bar in Asia 2016.
This is an undertaking which is ranked as topmost on the island. Its refreshment and peerless service offers you with an unheard of island experience.
Added to this is its charming and relaxing atmosphere. The drink served here could be called expertly crafted and the legendary Sonveir and high local cocktail culture makes you feel Boracay as a genuine world class paradise for holiday making.
Go there for :
Cocktails ( Sonveir)
Bar Carts
Pool Bar
Relaxation
Entertainment
Club Galaxy Boracay
This, indeed, is the newest dance club open on Boracay Island, Malay, Aklan. It was opened in December 2016.
The aim of this club is to give its patrons and customers, both local and foreign, an exposure to real atmosphere of genuine Clubbing.
Its sound and lighting system of best quality and it is regarded as such by guest DJs, world class performers thanks to its comfortable atmosphere and superior service.
What with its thirty-six (36) VIP sofas, what with its forty (40) cocktail tables, what with its total capacity close to 2000 partyphiles, this club will haunt your life as and when you visit it and party.
Its as if it is everyone's party avenue. With its wide array of options you get preferable options. It has a VIP table service with extensive food and bottle menu.
They are available for exclusive parties, for corporate events and gatherings.
Go there for:
Affordable cocktails and beers
Guest DJs, World Class performers
VIP sofas
Please Note – What I know, Many Tourist are looking for Sex on Boracay Island. Make sure practice Safe sax and pay respect of humanity. All sex workers are coming from poor villages in Philippines. 
Travellerhints has provided SAFE Sex tourism information to protect our value travellers and not to promoting it. Please Read Our  TRAVEL ETHICS before Travel 
Boracay, Philippines – Finding Girls For Sex
Boracay is crowded with thousands of tourists and it is among the most pleasure giving places to visit.
It is not wrong if I say that it is one of the most visited tropical beach destination in all of southeast Asia for the great number of tourists frequenting this island there are loads of Filipina girls looking for partners or just for single night's fun. It could come on your way free or for pay.
Finding sex to satisfy your sex fantasies is more than easy thanks to the high availability of girls who outnumber folks visiting Boracay.
In Boracay, it is possible event to find European tourists having fun drinking and partying.
Also there are thousands of Korean women with just a bit of effort on your part you could hook up with ones of your preference and satisfy your lovemaking fantasies.
Best Hooker Bars in Boracay
It is between station 1 and station 2 next to white beach you find most of nightlife in Boracay.
You would find it easier to find yourself a partner for the night if you stayed in an inexpensive rundown place for backpackers.
There are really no naughty bars similar to the ones in Angeles City, Manila or Davao. However, the availability of freelancers and girls eager to pick up someone from foreign origin is there in loads of discos.
They are sure to ask for at least 1500 pesos to be with you throughout  the night. This, however, depends on your ability to negotiate and what you look like. Also there are ones who would ask for 3000  or 3500 pesos or even more.
They are just money suckers who perform very badly the moment they are in your bedroom. So avoid them as much as possible with great tact.
They think they are superstars with superior sex fantasies, but in reality they are not.
It is in the bar Cocomangas where you find most of these girls in Boracay. The number of girls that haunt this bar is comparatively bigger and once you find yourself in this location without much difficulty or pain you will meet your dream girl for a relatively affordable price. Oh yes you needless search for her throughout the night taking a lot of pain.
Also Coco Bar and Exit Bar also has such freelance girls. They are not as attractive as the ones in Cocomangas, though.
Epic is known for its popularity among female foreigners. Maybe you fancy a foreigner for love making on your holiday.
Why not head towards this venue then? Anyway when you are in Asia you should not bother about a white western woman. If I were you I would really and willingly avoid them.
Summer Place and Club Paro are two other bars where you find western female tourists. They are also quite close to Cocomangas.
Inviting Filipinas on Dating Sites to Boracay
As Boracay is known to be an exciting holiday destination any Filipina woman will be more than willing to grab at a chance to take a trip there almost for no money.
Cebu Pacific offers affordable rates on flights to everywhere in the country. Avoid buses for they take 10 hours.
They are mostly not air conditioned and you just save 5 dollars if you choose them. If you want to jump onto Filipino Cupid and talk with a lady you choose you may be able to ask her to holiday with you.
If you become successful your chances of having sex throughout the trip is more than 95%. You see, it is as easy and simple as that.
Best Hotels for Girls and Sex in Boracay
Most often girls simply raise the question about where you stay. On your asking as to why she wants to know you will simply get the answer 'oh, just asking!'
But dear, it is more an invitation for you and the implication is she wants your invitation to be with you for a couple of hours of romance and love making.
If you happen to chat with a 'normal' girl who is not a sex worker, you tell her that you stay just close by and mention the hotel when your relationship becomes warmer you may ask her to watch a movie with you.
In fact, when you choose your hotel you must make sure it is guest friendly. This really matters, if you really wish to bring in a girl for sex.
Indeed, you would hate to be told that it is not allowed without an extra payment for the hotel. Make sure you choose a hotel which is relaxed about this.
It is also important to think of the location of the place. As most bars and clubs are located around station 2 I recommend that area as suitable to stay.
You might have your own reasons to prefer a place around station 1 or 3 you would have to walk for the shortest distance though.
There are some Bachelor friendly hotels in Boracay. That is to say, they permit you to bring in Filipina girls to your room.
Added to this is the advantage of its being located close to the places of the best nightlife spots on Boracay.
Ferra Hotel
This hotel is conveniently located in station 2. It is accessible to all fun you find in Boracay. It lies inside a quiet alley.
If you look forward to a chilled out holiday which has adventurous nightlife coupled with daytime fun there is no better hotel than Ferra Hotel. They let you bring in girls.
Its attractive rooftop and quite big swimming pool which is a treasure for you when you are tired after your day out adventures before the enthralling nightlife fun at bars.
This is a 3 star hotel with prices ranging from 75 USD up a night with breakfast. You need to book without delay for it is likely to be booked quickly during the high season.
Click on the link below and check the latest deals from which you can pick and choose the best option.
Anahaw Studio Suites
This is the hotel with the best review score among the solo travellers on Agoda (9.3) This is down in station 3 and is not the best location for nightlife, though.
It is a more relaxed and quiet location. It is very near to the beach. Just 50 metres. (2 minutes walk)
Are you planning to go anywhere on the white sand beach? You could choose to do so only for 50 pesos by tricycle or motorcycle taxi to station 2 and for 100 pesos to station 1.
Though Boracay is among comparatively costly room rates Anahaw Studio Suites gives you a really nice deal as they have their popular studio apartments from only about 55 USD a night.
Second Wind Bed Bunk and Breakfast
Maybe you are searching for a budget hotel which cost you around 1,800 pesos. Second Wind Bed Bunk and Breakfast would be an excellent choice then.
You may look at the room and find them quite small, but they are really clean neat and modern.
It is difficult to find a hotel for this price rate on Boracay. Station 1 an station 2 are close to it as it lies between them.
To the most famous girly bar on the island Cocomangas is just 5-10 minutes walk from this hotel.
This means so much to you as the closeness of location rids you of the expensive tricycles at night if you wish to take a girl to your hotel room.
Red Coco Inn de Boracay
This is situated right on station 2 on the main road within 3-5 minutes walk from the beach. And it is a favourite among solo travellers to Boracay. Also the popular D'mall can be reached in five minutes.
You could get to all nightlife places in the shortest average time thanks to its location in the centre of the  White Beach Town.
You can choose from 3 room types. They are Standard, Deluxe, Super Deluxe and Premier. They are all clean and modern and are equipped with important facilities with flat screen TV, hot water, air condition, a fridge and free Wi-Fi.
They also serve breakfast for two which helps you to keep you girl over night with you to make your experience  ever so memorable to you.
They slash 20% in their offering for summer promotions. So you gotta check and book without delay as rooms of this hotel become fully booked usually.
Henann Regency Resort and Spa
Dear traveller, I am sure, you will not be surprised to find the hotel room prices of hotels right on White Beach.
This is worth, though. Why so? It is for no other reason than your ability to wake up to view one of the most beautiful beaches in the world.
Added to this charm is its comfortable location on station 2 (centre of beach) The room rates start at around 146 USD a night.
However, you will think it is worth spending if you are into beauty itself. The picture available will make in you an impression about the popularity of this hotel for guys who really want to enjoy themselves in Boracay.
Best Resort Style Accommodation
True it is that a wide range of resorts in Boracay are still to be developed to give the best of facilities.
Its combination of seemingly endless stretches of white sandy beach and crystal clear deep blue water tempts the visitors to come back to it in great recurrence of hearty visits to it, though.
The extent of Boracay's more than a dozen of beaches into the surface area is just over 10 square Kilometres. That is 3.9 square miles.
Henann Regency Resort Spa
This hotel which is located in the middle of a long stretch of white sand beach. Though it is now known as Henann Regency Resort Spa it was formerly known as Boracay Regency.
This holiday enclave offers an experience that the hotel gives you feel some sort of pleasure infused with reverential fear and admiration.
From where else do you obtain convenience and enjoyment that come so fast if not from 302 Ultra elegant and mediterranean-themed guest rooms.
Each room is adorned with a laidback beach atmosphere and the incorporation of best of its facilities make them extra special.
The rooms are given attraction with kind of a pleasurable feeling with the use of rich linen and fitting which are of striking character in each room.
Another attraction is its Wi-Fi access. And it is breakfast that gives the guests the idea that their stay is made complete with its super breakfast.
Your holiday becomes so much of a classy experience with your access to restaurants, inviting spa and 3 swimming pools which gives you the sensation of being in crystalline pools of unheard of enthralling chilling out experience.
Ambassador in Paradise Resort
This hotel is located in one of the world's most famous locations. Yeah, it enjoys its place in White Beach in Boracay.
Nestled, it is, in the quiet areas of the island and its beach is adorned with the softest and whitest of sand which gives an everlasting pleasurable feeling to the visitor.
If you feel yourself into luxury resorts which are accessible from both main road and the beach this is just the right place for you.
Its location has made this resort rated excellent by its guests whose own personal experience is proof of this high rating.
Discovery Shores Boracay
You cannot forget this for it is iconic and award winning. You may enjoy finest of our island hospitality in this luxury Boracay resort once you step on our velvet, sandy remarkable beach which is located in station 1.
Coupled with this is the experience you acquire from its fiery sunsets and throbbing nightlife of the world famous Boracay Island.
It consists of 88 rooms and is listed as one of the best of travel + leisure's Best Hotels. Interestingly, this is a 2015 award winner at the world Hotel Awards.
Monaco Suites de Boracay
The grandeur this hotel enjoys emerges from its carbon free environment which is a result of its use of solar power panels completely.
This is the first hotel of its kind to be powered by solar power ever in the history of the Philippines.
The solar panels are used in such a way to acquire the full benefit of the sun's rays for the maximum benefit of the resort.
This resort is popular among the eco friendly environment activists. They also use recycling to improve environment making the guests aware of the need to be conscious about their consumption.
While providing our service with excellence to our guests we have made every possible effort to care for the environment as we are aware of the fact that every little bit is important to bring about a difference. We are indeed, proud to make our contribution thus.
Hue Hotels and Resorts Boracay
While you get absorbed in the beauty of nature, the rest is up to Hue. Not only does the resort make your stay memorable but also it makes it thrilling and enthralling.
One can look forward to obtaining to best from a spectrum of unique, unmatchable hotel as it lies on the best of locations in favourite island destinations. With its excellent standard service of Hospitality Innovators Inc.
(HII) , this hotel will dip you in new experience with its different sorts of comfort and leisure, right in the bosom of Boracay Island and Puerto Princesa City.
You will involuntarily say. Nice to meet Hue, Once you experience its unique, unheard of magical character and taste which is superior to any classy experience you look forward to grab at.
Nami Resort Boracay
Come to Nami Resort and Fall in Love With the View from the Top. Nami Resort is quiet and full of panoramic views as it is in the bosom of an isolated dream like paradise that lies lulled by the sea and the sky.
Your behaviour inspired by romance and activities that chill you out are made complete by the spellbinding nature with its beauty to the utmost.
This resort is located in an elevated position beside a cliff and this inspires your instinctive desires for adventure and exploration.
This Boracay Villa resort possesses standard rooms with ample room and from them you can quite comfortably feast your eyes on Diniwid Beach and Sibuyan Sea.
The types of accommodation are of 3 sorts to choose from. They are the smallest, Deluxe Beach View has an area of 35 sqm whereas Suite Ocean View has 50 sqm.
The extent of one bedroom suite is 755 qm.
All the villas come with balconies, jacuzzi or spa, LCD TV with cable channels and wide glass windows with the view of the fresh and green clift and the deep blue sea.
You need to take the lift to get to the beach and get access to Nami's deck, spa and water sport facilities.
Book Your Boracay Best Hotels Deals Here 
Best Boracay Beaches
Yapak Beach (Sexy Puka Beach on Boracay)
This beach is best known as one of the most popular beaches belong to the Philippines Island nation.
If your sex fantasy is love making on white sandy beaches filled with shells  with your newly found dream girl and relax afterwards dreaming over your love experience, this is the best beach resort ever.
This location is widely known as Puka beach. It is an 800 metre long expansion of white sand that glisten as it is bathed in sunshine. Also the northern tip no doubt constitute Boracay's most beautiful beaches.
This sand is a bit rougher as multitudes of tiny puka shells are mixed with its sand. You will be accosted by vendors of shell jewellery which have been locally made to take home with you as souvenirs.
White Beach
The powdery sand which is really finely ground coral expands on the map with a length of 5 kilometres.
This fine dusty expansion is an attraction. This beach has three stations. They are known in its history and date back to a quieter time when boats would glide through white beaches shallow water to deliver visitors to Boracay straightaway on to the sand before Cagban Jetty Port  on the island's south east tip was built.
Today, this beach can be called the most developed stretch of shore and resorts, hotels, bars, restaurants and shopping malls are there to add to its significance as a great tourist destination.
You, the ardent traveller, will see one of the rarest kinds of beaches here in white beach on Boracay.
Bulabog Beach
The island of Boracay has a peculiar shape. It is like an eight kilometre long chicken drumstick out of which a bite has been taken by someone.
Being thought of in this line of thought Bulabog beach lies on the eastern side of the long this middle part of the island (which represents the bone of the drumstick)
Being located opposite White Beach, Bulabog beach faces the with reverential fear, the rising sun with all its promising benefits.
Get to the islands narrowest point, and its less than a 700 metre walk from its more spectacular and developed cousin and at 2.5 Kilometres about half its length.
Banyugan Beach
To be more technical, this, in fact, is Shangri La's Boracay resort and spa. It is an expansion of eye catching 100 metre long stretch of fine white sand to the west of yapak beach.
It is structured by two high rocky outcrops and has comfortable sunbeds with large umbrellas and caring waiters. With all this it enjoys its own character as a unique beach on Boracay.
Even non guests get entry to Banyugan and I advise you to reserve the bars or restaurants of Shangri La's in advance.
Ilig Iligan Beach
This small isolated beach which is also far from the multitudes of people of white Beach lies in the Upper North eastern tip of the island around the corner from Yapak beach and it is on the opposite side of the island to Banyugan Beach.
It is more practical from northern winds than Bulabog beach as it has two small rocky islands just off its northern edge, Amihan which is the season dominated by trade winds still represents the off season for two of Ilig Iligan Beach resorts.
So mate as you make your visit to Boracay Know that you enter a treasure house of pleasure and entertainment to please your senses.
So, do enjoy your visit. You really will. Take my word for it.
Other Nightlife Information Blogs Here
Boracay Island on GOOGLE Map Here!