The archipelago is situated in the southwestern part of Pacific Ocean and around 1 500 km east of Australia, being divided by Tasman Sea. Other neighbouring countries and islands are Fiji, Tonga and New Caledonia, all distant more than 1 000 km, making New Zealand a remote country.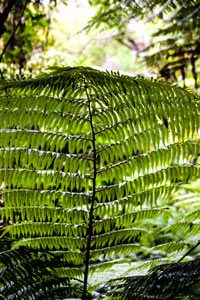 The remoteness is the reason for late settlement by humans and the isolation played an important role in development of New Zealand's unique natural biodiversity and distinctive culture.
New Zealand is the fifth largest island nation in the world, although – due to the sparsely settled areas, the population is only around 4.5 million people. Therefore the distances between single cities and sites are rather large and travelling throughout the whole country requires sufficient time (3 – 4 weeks recommended to explore both islands).
Besides its varied typography, New Zealand is also known for its frequent seismic activity due to the dynamic boundary between the two tectonic plates underneath and their frequent tectonic movements.
New Zealand is a highly developed and prosperous country with generally high income and great standards of living. It is a constitutional monarchy with a parliamentary democracy and together with 15 other countries / states it is a realm within the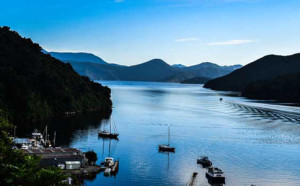 Commonwealth.
Even though the most populous city is Auckland, the New Zealand's capital is Wellington located on the North Island. More than 70 % of the population lives in urban areas, while more than half of them lives within the four largest cities (Auckland, Wellington, Christchurch and Hamilton).
In terms of ethnicity, major number of population has its roots in Europe (dominating by Scottish, English, Welsh and Irish), around 15 % are Māori. The country is becoming increasingly more diverse thanks to the popular trend of immigration and higher birth rates, resulting in growing multiracial descent of New Zealand's population. Also, estimated 14% of New Zealand born people are living abroad, majority in neighbouring Australia.
Some of the official national symbols of New Zealand are for example the Silver Fern flower or the endangered Kiwi bird, both endemic to this island country. New Zealand's citizens proudly call themselves "Kiwis".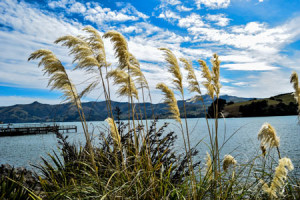 The island was settled by Polynesians in around 1300 CE and eventually discovered by Europeans in 1642. The first to spot New Zealand was the Dutch explorer Abel Tasman. Later in 1840, New Zealand was officially claimed as British Colony by signing the Treaty of Waitangi by Māori Chiefs and British Crown.
The history and legends of Māori people, the Indigenous Polynesian people of New Zealand, speaks for itself and is widely recognized around the world.
There has been a strong influence by Europeans to the indigenous culture throughout the history, yet there is a high awareness of Māori culture among young Māori today. They speak their own Māori language and the contemporary life of New Zealanders is interlaced with traditional Māori cultural heritage.
The Māori name for New Zealand is Aotearoa, which mean "Land of the long white cloud", though it is questionable whether this name came to the world before or after the arrival of Europeans.