BANGKOK NIGHTLIFE Party is legendary in Thailand as well as in Asia. The entire City of Bangkok is full of vibrant Nightlife with beautiful sexy girls, sexy boys, hot gays & lesbians, and sexy transgender people. There is both world mega-clubs and secretive underground places full of sex fantasy in Bangkok Nightlife. European style night-clubs are standing side by side, attracting millions of all age groups tourists from every corner of the planet.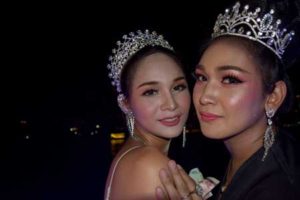 Tourists who are loving different type of music, they can find every niche music movements in Bangkok Nightlife scene. Alike, a new wave of EDM flooding the City. Music such as, to classic hip-hop beats, electro, Techno, sensual fantasy with lucid dream trigger music, you're having sex in your dream and even drum' n' bass.
BANGKOK NIGHTLIFE PICK UP Girls, Boys or LadyBoys
All those incredible nightlife events are making Bangkok one of the most visited cities in the Global Index and ranking the top travel destination in the world. Our purpose of writing Bangkok Nightlife information is to provide the correct info to new travelers to have the best Nightlife fun in Bangkok. Some of the best Pick up bars and places in the City below.
Men Paradise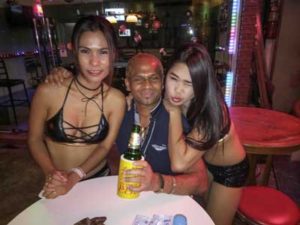 Bangkok attracts many men from all over the world primarily because they may have a few issues back home finding a girl or wife and sex.
Most of the men are traveling under a few subcategories such as: Meet  nice Bangkok girls to have a short/long term relationship and enjoy family life in Thailand. 
Get laid or keep visiting for a few years and come to Thailand every 6 or 3 months. (Thai girls are horny girls, they won't wait for you for three months, they'll find someone else to shag.)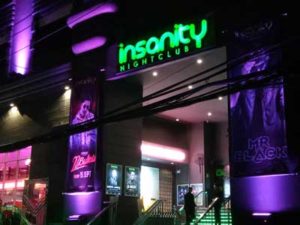 Sexy BANGKOK NIGHTLIFE – Best Pick Up Clubs in Bangkok.
The list I have selected a few of these best clubs in Bangkok to give you an idea of how is Bangkok nightlife and how diverse, fun, and enjoyable Nightlife in the City. By the way, There many places where you could go out in Bangkok. Well, I can't write all here in one blog.
Popular Bangkok Nightlife Party and hook up Club – Levels Nightclub.
The Level Club is situated in the heart of Bangkok City. Sukhumvit district, LEVELS Club and Lounge host to a world-class NIGHTLIFE experience in an amazing audio-visual and sexy Night girls around you. The place has been well knowing to tourists as Casual hookup in Bangkok. There are many hookers, and local Bangkok girls are waiting for tourists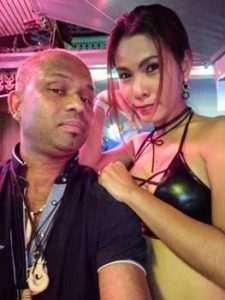 Young Ladies Pick up Club in Bangkok – THE PIMP® CLUB
Night club with great live music, fantastic shows, and 200 bikini young girls ready to go crazy. Large VIP rooms are available. It is situated at  Pracha Uthit Rd, Khwaeng Wang. The Club hires only girls age from 18 around 23 years old school girls. Popular hot girls spot in the City.
Club Onyx in Bangkok.
The Club well known to one of the first Club in Bangkok to do the big room mega sexy night party. Many sexy bikini ladies are waiting to hold your hand in the Club. All set up in the Club well romantic and sexual heeling.
Route 66 Nightclub
The Route 66 Nightclub is located in Royal City Bangkok. Well popular among local ladies in Thailand.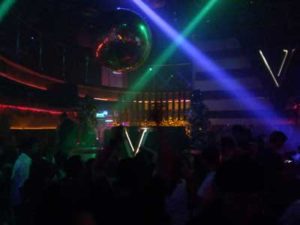 Checkinn99
Checkinn99  Situated in Sukhumvit an original Bangkok Cabaret Bar style & Restaurant. Top-quality live music, romance dancing & entertainment nightly. There No hassles at all you to go and looking for Thai girls here in the Club. Ideal place for your night out with hook up partner, real partner, or TINDER partner.
ClubSugar
Sexy Bangkok Nightlife Party Place. The ClubSugar Club in Bangkok is the only genuine hip hop club in Sukhumvit district for nightlife lovers. The Club is offering excellent local and international music with whiskey and vodka all night long.
EQ Late Night Club
The Club Is a late night club in Bangkok city Nana Plaza sex paradise of Sukhumvit offering DJs. The Club is offering coyote dancers and affordable drinks all night. Well, This is the only one night club on Sukhumvit Soi 4, directly opposite the infamous Nana Plaza, home of Bangkok's naughty Nightlife for sex lovers. 
All Other Bangkok Nightlife Clubs
There are many other Night Clubs in Bangkok you to get Get hook up.
CÉ LA VI Bangkok
GLOW Club
Mixx Discotheque
NARZ Club One of the biggest night club
Insanity Nightclub
RCA Bangkok
Bamboo Bar
The Bamboo Bar
Sing Sing Theater
CRU Champagne Bar.
Wood Bar
Bangkok Pick Up Pubs
I have selected the best pubs in Bangkok. The selection was no easy task.
After all, Bangkok is a city that is world-renowned for its bustling and vibrant nightlife culture.
Many as thousands of drinking places in the City, and it is drawing in millions of thirsty travelers every year.
I have Listed of best Pubs for Bangkok Nightlife  The Londoner Brew Pub, Chequers British Pub, The Australian Pub  & BBQ, Kiwi sorts and Kiwi New Zealand, Superflow Beach Club and Irish Pub. Also, famous, Huntsman Pub, The Black Swan, The Pintsman Gastro Pub, Lan 8 Pub & Restaurant.
Uncategorized Places for Bangkok Nightlife.
There are a few places uncategorized as club or bar either pubs. So, not as many tourists as other places in those places. There are full of local.  Whisgars Whisky and Cigar Bar, Revolucion Cocktail Bangkok, Bus Stop Bar, CRAFT Bangkok, Kangaroo Sports Bars.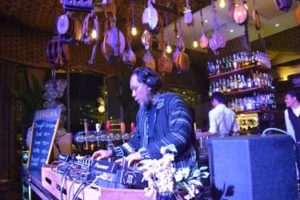 Some Unpopular Places Among Tourists
Bangkok Nightlife – Best hook up places as I have known, have listed some of the best Bangkok bars for Bangkok Nightlife loves, is judged on four different factors: quality of drinks, ambience location, and unique culture. 
Maggie Choo's BarOne of the best bar I have seen in Bangkok for travelers. This dark and broody underground location venue. The place designed by famous designer Ashley Sutton. The bar has become one of the most visited for the Sexiest Cocktails in Bangkok since its opening in 2013.There few other popular Bars in the City for Bangkok Nightlife such as listed below. Tuba Bar, Brown Sugar, The House on Sathorn, Bamboos Bar, Vesper Bangkok, and Havana Social. 
Some of After  Hour Night Clubs Here. 
Spicy, BarSu, Q-Bar Bangkok, Levels Club, Lounge & Terrace, Spicy.Bangkok Nightlife – Strip Clubs There's no huge gap between some nightclubs and strip clubs. It's your sexual fantasy, so you choose on your night out. Here are a few famous strip clubs in Bangkok.  The Strip, Pegasus Club, and THE PIMP® CLUB BANGKOK.
Book Your Best Hotel Deals Here with Booking.com or

HotelCombined

 
Get Your Directions On Google Map For Bangkok Nightlife Places Here. 
More Travel Blogs Here
Travelling Like A LOCAL – Best Secrets to TRAVEL Like a LOCAL
Best Pick Up Kiev Girls Bars in Ukraine
Kyiv Hot Girls In Ukraine Meet Up – Casual Hook Up Guide