Completed MANILA NIGHTLIFE Party Information Guide for travellers
Manila Nightlife is one of the best ones in South East Asia region. Bars, clubs and Erotic massage places are packed with people from Monday to Friday as well as every weekend.
All kinds of beautiful girls. (Spanish, American, Asian, pale skin or mixed) Sexy girls are all around.
Luckily, alcohol there is truly a cheap business and tourists can enjoy the Manila Nightlife without any problems or interruptions.
MANILA and its nightlife is home to vibrant blend of cultures from Europe, America and Asia. It focuses around the Makati and Malate area.
Nowadays, this area represents the Manila of history, with some buildings dating back to the times of the Spanish colonisations.
Some visitors to Manila can be disappointed by the lively and extremely sociable nature of local bars and clubs.
Manila is a city that never sleeps and as such it offers a full range of fun options and possibilities – ranging from superb gay bars of Malate to the fine wine bars of Makati.
The capital of Philippines Manila also has an exciting live music scene, with several great bars offering some of the famous local bands almost on a daily basis.
Some of the most popular nightlife districts in Manila are Malate, Ermita, Makati, Quezon City and Paranaque City. You shouldn't also miss the Malate's Adriatico Street.
The areas of Malate and Ermita are located nearby the Manila Bay, and they are home to a colourful nightlife, with number of bars and splendid restaurants usually open till late.
Appearance of the streets can be misleading as there is plenty of beggars and rough sleepers around.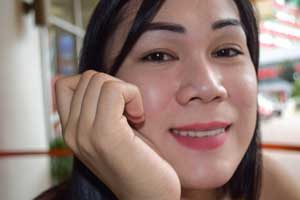 But I have stayed in Malate many times and walked the streets at night without any problem at all. Those people are harmless.
When in doubts just grab a pedal powered tricycle, which will take you to your destination for a little change.
I found quite interesting this Little street called Adriatico Street in corner of Alonzo Street in Malate.
This place is not bad place for western travellers. The entire street is also very popular among travellers from Asia or rich businessmen from Japan, South Korea and China.
KTV girls and club girls in Manila enjoy hanging around with Western men (both white or black skin) much rather than with old Asian guys. This street is not that popular among western travellers though.
Please Note – Our purpose is to provide you all useful Manila nightlife information so that you as a traveller can have safe and enjoyable travels.
Please avoid abusing locals or engaging in any illegal activities in the country such as being rude or violent to females or even try to buy females.
They are also humans, those girls usually come from extremely poor families of remote parts of Philippines and they are not your play toys.
Enjoying the nightlife with beautiful sexy girls around you without harming the society or anyhow destroying the culture or harming its people.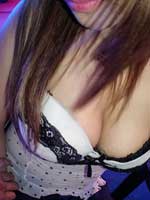 Unfortunately, the true nature of tourism in Manila is sex tourism. What have I seen so far there? Prostitution in the Philippines is illegal, although, somehow tolerated among the society, with law enforcement s being quite rare with regards to sex workers.
It is a sad picture. Slowly but surely, the tourism industry is growing steadily and it's becoming the third strongest engine in the service sector.
There is plenty of tourists from America, all over Europe, Asia including Japan, South Korea, China, Singapore, India, Taiwan and Malaysia, as well as Australia and the United Kingdom coming here mainly for sex tourism and, sadly, also for prostitution.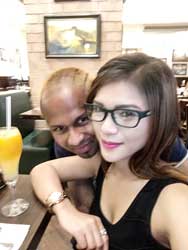 However, there are so many places to go out to party, have drinks, see girls and get massages all around city.
There is so many options for which makes this one of the best travel destinations for anyone – a single guy, Gay, Lesbian or solo girls to get some fun.
Manila Nightlife Party Culture
Because of the history of American military bases in Philippines most of the nightclubs and the nightlife culture are stylised in an American way.  
Prices are high and most of the nightclubs have VIP tables and VIP rooms as well.
Some of the nightclubs have truly a high-class prices and people have high expectations. Some of the night clubs are charging as much as 10000 Peso entrance fee. (which usually includes already some alcohol and a table)
Unfortunately, as mentioned above, sex tourism also part of Manila's nightlife.
Types of Manila Nightlife Outlets
There are several types of night outlets in Manila as well as in the entire Philippines. When you're in Manila for the very first time, you may not understand the differences among those.
Here are the differences for first time travellers to Manila City, which will help them understand the nightlife better.    
Fun Time of Manila Nightlife – KTVs
In general, I am not a big fan of Asian KTVs for few reasons. There is a more comprehensive way to explain them but to simplify things their business model is to get guys to give them money so that they can get some attention from pretty girls.
Notice that we said get some attention and not anything else. Guys end up spending stacks of money to spend some time with girls, but sex is usually not included. It is only about the company.
Prices differ from place to place but for an entry fee and drink you should expect minimum of 500 pesos.
Then you will need to pay another 400-500 pesos for drinks for ladies or just straight forward pay for the girls' time.
Royal Plaza is one of the best, offers range of services such as including some of the most beautiful ladies in Manilla, VIP rooms and best food.   
If you are interested in having a private karaoke room VIP, it will cost you an additional 1000 per hour or so.
Many of them have a very uncomfortable feel as they are just trying to make you pay for more and more things to spend more money.
Their aim is clear – to get you drunk and horny, and to make you you're your control over your spending while saying yes to their offers.
At the end, you usually don't even end up getting anything out of their deals either, maybe some make out session with the girl, but a blowjob or sex are pretty rare.
KTVs are very common all-around Asia and are generally popular among rich businessman who have a faithful wife waiting for them back home.
They can come to get some attention from an attractive 20ish sexy lady before going home to their older wife.
Please:  note my personal advice before going to KTV Bars:
KTV girls are very well trained for their job. They are only acting like they are new in the job and ready to give you sex. But they are not.
They are happy to join you for a walk the next day. Like a date. The time will be around 3pm or 4 pm.
They are really good holding your hands, shopping and going for a dinner. Girls will keep you company till after 8pm and she will tell you excuse because of her job.
"I'm already late to work now, please come with me." You have to say yes otherwise she's acting like she will get in trouble.
You have to pay around 2800 to 3500 to date with girls and you may hang around with her for few hours. Eventually, you will end up paying almost 6000 pesos for nothing.  
However, there is one thing that puts Manila KTV's aside from the rest. It is the fact that many of them have sex spas connected to them. Some of the best ones in town: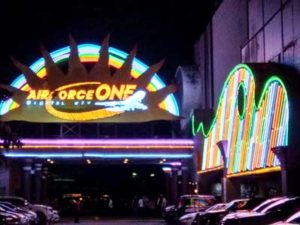 Universe KTV
Heiress in Quezon City
Air Force One near the airport in Pasay
Pegasus in Quezon City
Classmates in Quezon City
QC KTV in Quezon City
From around 30 to 50 girls are usually sitting down in a room. Travellers have to choose one of them or as many as you want.
But the price is calculated depending on number of how many you're taking. Girls are not professional massage therapists, they just rub your body with baby oil and provide you with a happy ending.   
 

Sexy Clubs – 

Manila Nightlife
Welcome to Manila Clubbing. Travellerhints Manila Nightlife info is the most complete and most up-to-date info site for Nightlife in Manila, Philippines.
It is the easiest way for you to get started and locate the best clubs, lounges, events and parties in Manila.
On this site you will find all information about the best and biggest clubs in the city, the club locations, contact numbers for table reservations, VIP info, information about table bookings and table rates,  info about entrance fee, door policy and much and much more.
You will also find the latest info about the best sexy nightlife parties, events and DJs performing in Manila.
New clubs open and old clubs close all the time, so we are continuously keeping this site up to date to make sure you can always find the latest info about all that Manila Nightlife has to offer!
Manila Nightlife – Cove Night Club 
Is opening soon! We will be posting more information about this brand-new day and night beach club in Okada Manila in the upcoming days.
Promising to become the premier entertainment destination at Okada Manila, Cove Manila is going to be a beach club and nightclub that offers a blend of music, stylish atmosphere, and dining opportunities under an iconic dome.
Be-Low Night Club- Manila Nightlife Best Party 
Is a new nightclub located in the basement of the New World Hotel in Makati. It is situated in the New World Hotel on Esperanza street (across from Greenbelt 3) Contact number is +63 915 880 8899.
Manila Nightlife – XX XX Night Club 
(twenty twenty) is a brand-new underground club in Manila. The club focuses mainly on electronic house and techno music and aims to bring in the best local and international house and techno DJs and the best quality music.
This intimate house club with underground style has a professional Martin Audio System and a room with capacity for about 250 people.
XX XX club is situated on 20a-20b La Fuerza Plaza, 2241 Chino Roches Ave. Makati in Metro Manila.
The Club is open 4 nights a week, from Wednesday till Saturday.
Sexy Manila Nightlife – Revel At The Palace
Is a nightclub and lounge with luxurious atmosphere and interior located in The Palace in Uptown Bonifacio (BGC/The Fort).
Revel club is situated next to The Brewery and has beautiful views and access to the Palace Pool Club.
The club is only open from Monday to Saturday.
Revel is located at the corner of 11th and 38th Uptown Bonifacio and the contact phone number is: 0917 550 8888.
Manila Nightlife – Valkyrie Dance with Sexy Girls 
Is another nightclub at The Palace which has been opened since  2014 and it was the first club to open in The Place.
Valkyrie is proud to be Manila's biggest nightclub and has space for over 2,000 people. It's a two stories club. The second floor is overlooking the ground floor. Their weekly program is:
Wednesday: People Like Us
Thursdays: The Right Kind of Wrong
Fridays: Last One Standing
Saturdays: Hysteria
Valkyrie Nightclub at The Palace is situated on Fort Bonifacio Global City. For more information and table bookings text or call: 0917 680 8888.
Sexy Manila Nightlife – Raven Boutique Club
Is an upscale boutique nightclub situated on the Roofdeck level of the W Fifth building in Fort Bonifacio Global City.
URBN Bar & Kitchen and Nest Modern Table & Bar. The club has 2 floors: the ground floor and mezzanine.
The DJ booth is located in-between the main level and the balconies and is decorated and bordered by an impressive full LED wall. Their program includes:
Wednesdays – The Scene, Open Bar for Ladies from 10pm – midnight
Thursdays – What's the 411, Hosted by Banj Billions and Wendell Vans
Fridays and Saturdays opened for VIP table bookings, contacts are 09178071111 or 09188071111.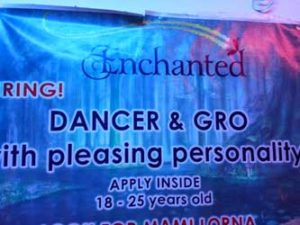 Manila Nightlife – Chaos
Is situated in the Fortune Egg at the City of Dreams Manila. Chaos Nightclub in the City of Dreams in Manila is opened since February 2014.
The club can accommodate up to 2,000 people and belongs to one of the biggest ones in Manila.
Entrance fee on Regular nights: Php 500 (includes 1 drink)
For Events: Php1,000 (includes 1 drink)
For VIP table reservations text or call 0917-8863678.
Manila Nightlife – Black Market
Is a new club by the same people standing behind the underground club B-Side Manila.
Black Market is situated along Pasong Tamo/Don Chino Roces Avenue in Makati (besides the Mazda Makati showroom). The special program is:
Wednesdays: Groove Pocket
Fridays: The Drop
Saturdays: Black Out
Contact numbers:  0917 829 4162 / 403-5019
Manila Nightlife – Club Royale
Is another brand-new club located in Makati along General Luna Street (next to the big A-Venue car park). Royal is a luxury club with fine interiors and a perfect sound and light system.
Sexy Manila Nightlife Party  – The Palace Pool Club
Sexy Bikinis Party Here 
Is also part of The Palace, Manila's top nightlife destination. The Palace Pool Club is the Philippines' first day club and pool club together.
The club is much alike to clubs such as Marquee (Vegas) and Ushuaïa (Ibiza) offering cabanas, daybeds, pools, and DJs spinning the best tunes all day long.
The Pool Club at the Palace is especially popular during Wednesday, Friday and Saturday evenings and nights.
The Palace nightclub Manila is waiting for you on Uptown Bonifacio (next to BGC), 9th Avenue, corner 36th street.
Manila Nightlife – House Manila
Is a one of the brand/new clubs and is situated in the Remington Hotel (Resorts World Manila).
The club has a great support from the Jamir brothers (the guys behind Ascend, Icon and Palladium).
The club's opening days are Wednesdays, Fridays and Saturdays.
For table bookings and other information call 0916 638 7666.
Manila Nightlife – Exklusiv Nightclub
The creators behind Insomnia, which is one of the most popular clubs in the area, are preparing a new surprise – a brand-new club in Malate with a name:
Exklusiv Nightclub. Exklusiv will become one of the largest club in the country thanks to its size of more than 1800 square meters.
Manila Nightlife – More Places

 
There may other great places you might want to visit during your exploration of Manila Nightlife:
City of Dreams, Universe, Hideout, The Cabana Club at Republiq, Prohibition Liquor Lounge, exclusive bar in Quezon City, Guilly bar & Spacebar and many more.
Manila Nightlife – Bars
There are plenty of fancy or casual bars in Manila. The culture there between nightclubs and proper bars is very different.
From cheap "holes on the walls" through high end society pubs, hippie style cafes, to comedy or sport style bars. There is simply everything.
The bar 1951 – Manila Nightlife  
The live music performances usually take place on the ground floor. There is no real stage because the owners prefer having no stage to separate the performers/musicians.
That adds up to the whole experience and the atmosphere becomes more 'intimate'. Like the concert is happening in your own living room.
The club has moved to a new location back to Malate in Manila.
The new address is 1951 M. Adriatico St. Malate Manila (beside the Union Bank and in front of BDO bank) which makes it a perfect location for a bar!
Encore Super Club – Manila Nightlife 
Enjoy a party at one of the best clubs in Taguig.
The Encore Super Club is not only the perfect place to dance all night and swing along the rhythm; but it's also a club where you can experience spending a night out in a truly fine way.
You might even come across some of the local celebrities.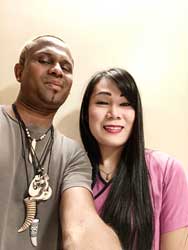 Manila Nightlife – Bunk ( Best place to go out with Your Tinder Girl.
Situated on the Rooftop of Jovan Building along the Shaw Blvd, Bunk is such an interesting place. It's little hidden so it appears like a tiny secret location.
The bar has pleasant and chill ambiances for those who are looking for a place to have a good conversation, a first date, gathering with friends etc. It's also one of the best places for your tinder dates.
Hobbit House – Manila Nightlife
 A classic bar with an amazing food in Manila. It is satiated in Metro Manila, on the address: 1212 Arquiza Trade Center M. H. Del Pilar St, Ermita.
Manila Nightlife – Conspiracy Garden Cafe

 
A venue attracting mostly older crowd which wants to sit down and enjoy mainly acoustic-oriented gigs. The garden is a good place to relax and chill.
The 70s Briso – Manila Nightlife
Located within the Henry Hotel, you get easily transported back in time. The modern contemporary design of this place provides you with a glimpse of the upper-class society of the city back in the 70's.
Finding the entrance is quite a challenge for all firstcomers.
However, it's much easier to find the hotel gate at night thanks to the bright light shining upon the black gates.
The staff is truly nice and attentive, and check-in is usually a hassle-free business.
Z Hostel – 

Manila Nightlife Party

  
 Is a place with good vibes and good vibes mean everything. Z Hostel is more than just a gathering place for travellers.
It is a lifestyle. From comfortable furniture, communal areas for travellers to meet, and all kinds of indoor and outdoor events, Z hostel brings together individuals sharing the same passions.
Happy Hour Manila – Manila Nightlife 
A new bar/restaurant located in the City Golf Plaza serves some uncomplicated dishes and drinks.
I had dinner here with some of my food-loving friends where we tried almost everything on the menu, cocktails included, and it was simply a blast.
There many other popular bars to be considered in Manila such as:
Nuvo restaurant and wine bar, Mandalay whisky cigar, Strumms, The sky deck view bar, In Quezon City, Guilly bar & Spacebar and others.
Sexy Manila Nightlife – Striper Clubs
Most of the night clubs also provides with stripers. But we can give you some tips for the best stripers in the town, if you really need a slap.
Able to get lap and face dance on your nose & mouth 
Royal Club, Valkyrie Nightclub, Manila Secrets,
Club ONE 690 – Male Stripers available for gay and solo female travellers as well.
Sexy Manila Nightlife – Erotic Massages & Sex Massage.
As we mentioned in our guide to Philippines erotic massage this is not the best country to look for a happy ending.
In most surrounding countries you won't have that many good options and there really isn't even much of a reason to look.
However, things are a bit different in this city and there are quite a few places to find a sex massage in Manila.
Most of them are to be found in Quezon City at KTV's, but there are others spread around town.
Flight 168 near the airport is one the places with the best reputation. Same like most of these places, this one is also a part of a KTV complex, Air Force One in this case.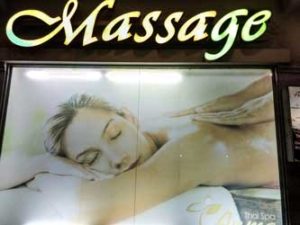 Manila Nightlife – Sexy Red Massages

 
Is a great place for erotic massages. It's a large complex, with spacious rooms full of sexy young girls.
For body to body massages and happy endings head to Adriatico St, Ermita, Philippines.
You should expect to pay around 3k total for the massage and sex, 1200 goes to the house and 1500-ish goes to the girl.
Kremlin –  Manila  Relaxation
within the Classmates KTV complex and Sylvanus at Pegasus KTV are both located in Quezon City.
Manila Nightlife – Pegasus
will also cost you around 3k in total, while Kremlin is probably much closer to 4k for a night.
You can save 600 pesos if you go to Kremlin during the day instead of the evening and night. You can also try out Heiress Health Spa just down the road.
This place is equally great, and it might be a bit cheaper at the end.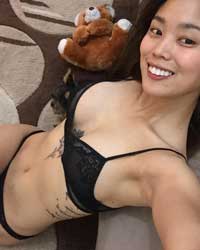 Sexy Manila Nightlife – Erotic Relaxation Shogun Spa
Is another option. They have several locations: in Quezon, Malate, and Pasig.
At Abacca Spa you can get a hand-job happy ending for 1200 pesos but be prepared that no sex or blowjob will be happening there.
There are also massage girls all around Burgos Street where you pay around 400+ for a massage and many will give you some sort of happy ending.
They usually have spas or rooms available somewhere in the red-light district, others will need to join you to your hotel room or apartment.
It can be a hit or miss business though, as not all of them will want to give you extra services. When you are simply not sure, it is probably the easiest way just to stick to the well-known sex spas connected to the KTV complexes.
Some of the SPAs provide the massages only, but the girls are usually happy to provide you with a happy ending for some extra cash because those girls are usually really poor back in their home town.   
However, here are the best and safe places for you to go to:
Sensation massage (may not provide with sex or happy ending)
Sanctuario Spa – Address: 1826 J. Bocobo St., Malate Manila; 0 Sgt., Esguerra Ave., South Triangle, Q.C. Phone: (02) 450-1127; (02) 920-9969
The OM Spa – Address: C.M. Guerrero St., Malate, Manila. Phone: (02) 521-8127
Thai Anma Spa – Address, G/F1774 M Adriatico St, Malate, Phone: 099529963
The Farm – Address: 119 Barangay Tipakan, Lipa. Phone: (02) 884 8074, (02) 696-3795 / 889-1950
Wensha Spa – Address: CCP grounds, in front of the World Trade Center on Buendia. Phone: (02) 832-0517
J&J Massage – Address: Central Park D. Jorge St. Pasay, City, Phone: 0995-992-0965
Sakura Massage – Address: Chino Roces Avenue, San Antonio Village, Makati, Philippines. Phone.  09162598945
Silver Sky Spa – Address: P & L Condominium Osmeña Hi-way Corner Arellano St. Makati City. phone. 0928-318-8888
Manila Nightlife – How to Find Girls in Manila
Manila nightlife means girls. There are some of the prettiest girls there, they have gorgeous bodies, beautiful light skin, some with Spanish booties  or little Asian one and big chests.
Philippines is home to some of the most beautiful woman in the whole world.
Places where to find girls in Manila have pretty much one thing in common: Almost all of them are only hookers who would only "go with you" expecting you to pay some cash afterwards.
In general, those sexy ladies do not have much money, so they need cash and they love you if you're white or western, bringing dollars or pesos to their pockets.
If your white ( Your always handsome). If your western ( you always have money). If your black ( you always the most strongest)  
If paying for fun is not your thing, or you simply want to meet regular girls (you might be looking for a girlfriend or future wife), there are two easy ways to do so:
Find a Girl – Shopping Malls or Streets in Manila 
How do you "pick up" a beautiful Philippine girl in a mall? Foremost, you should realise that even in the mall, there are some girls working and looking for you just to get some money out of it.
But let's look at the normal ones, who do not primarily go after your money.
The girls you should search for are those, visiting the mall and shopping by themselves, not with a group of friends around.
Indeed, it is possible to approach a couple of girls as well, it will just get more challenging for you to get their attention.
They will act differently, will be shyer and more reserved having a friend around. Same applies to girls who work in a store.
Of course, there are some cute girls on a shift behind the cash register or so, but the possibility of them engaging in a conversation with you instead of giggling, while there are people around and watching, is pretty low.
Therefore, make sure that there is as few people around as possible.
Streets
How do you approach them on the street? Try those two effective methods: First, you can try to ask them for a direction.
It's the easiest way to start a conversation. Like for example "Excuse me, do you know which way to go to the bay?" Don't forget to be kind and smile, always.
After she replies, you can continue with more questions, showing your interest.
"Are you on vacation?" or another thick is to say: "Oh I see, thank you" and then ask for her phone number, just in case you cannot find the way (perfect for a later call to arrange a date with her).
Some of the best places for those encounters are:
Greenbelt 3, Mall of Asia, Robinson Malate, 168 Shopping Mall, SM City Manila, The Landmark, Resorts World's Crowne Plaza (City of Dream) and Harrison Plaza.
Find

Philippines 

Girls – Dating Sites
Most of the guys know about the great potential when it comes to finding ladies in Manila these days.
There is so many travel blogs and sites like this that have explained it and highlighted it over and over again.
One thing is for sure, when guys hear about a place where you can get what you want easily, they will overcrowd it in a moment.
In reality, this means that more and more tourists come to Manila each year to have sex in this metropolis of Philippines each year.
Despite that all, it still works for them pretty well. The city is a heart beating with more than 20 million people and couple of thousands of tourists does not make that much of a difference.
On the other hand, with a great competition the chance of getting the hottest girls for you goes lower.
Let's start with hookers first, those for you mean that you have to pay for the sex: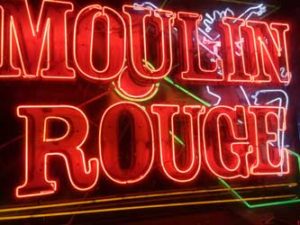 Girly Bars in Manila (similar to KTV)
The main area for those places (girly bars) is on Burgos Street in Makati. Here you can find bars such as Bottoms, Kojax, Plan B and many more.
You can also find your way to the EDSA Entertainment Complex for more.
An example is a bunch of girls standing or dancing on a stage in their bikinis. If you like one, you can get her a drink or two to eventually take her back to your room.
You can also buy them some drinks to make them sit with you. Sometimes this can even get you a lap dance, in other case you end up only sitting and talking.
This all depends on the situation and also the girl. Before buying their drinks, don't forget to check the prices as those drinks can be pricey.
There is no sex happening inside a girly bar. If so, it all gets back to your hotel room. When it comes to fun, the prices are high for overnight company.
There are also some located in the Ermita/Malate area of Manila but they are little different. Some are KTV's, others are a mix between a girly bar and a karaoke place.
In general, your best option will still be the Burgos Street after all, if you want to visit some of the Manila girly bars.
The prices might be a little higher, but it will be much easier to find attractive girls than in other places.
Cafe Havana is the centre, although the girls will be wandering around the whole Greenbelt 3 area.
Since they work on a freelance basis there is usually no way to chase the price to extreme. Somewhere around 3k for a number will probably be an average.
You can also find many hookers/available girls which are not working for a bar on Burgos Street.
Since this area is more or less the famous red-light district of Manila, they will be offering their services all around the place.
Be aware that both Burgos Street and Cafe Havana are where also the ladyboys/prostitutes will also be spending their time.
Another place you can check out is LA Cafe which also sometimes called the Manila Bay Cafe.
Warning – The Transgender guys in Manila or Philippines are almost always very beautiful girls.
It is impossible to tell the differences between girls and transgenders. I am a well experienced man because I used to work in Singapore some time of my life and I also travelled a lot around Asia.
Still, even I can't tell the difference in Manila sometimes. No one knows, who they are taking into their room until she puts her pants down.    
Another area of town which is packed with hookers is the Ermita/Malate area.
Although, they are usually a little older and less attractive than the girls at areas above. But you never know, you might get lucky.
The area of town where Havana Bar is located does not belong to the safest ones in the city.
We would recommend you to use Uber to go home and wait for some friends to pick you up before you go outside.
Accommodation for Single Solo Travellers  
The best option for you will probably be to stay in Makati. Café Havana and Burgos Street are in a close distance and it also belongs to one of the nicest areas in Manila.
Good first step is to get a room through AirBnb, for instance in Knightsbridge or Gramercy condos, and you will have Burgos Street just around the corner.
Book Your Best Hotels Deal Here
After Manila Nightlife – Some Hotels You Could Stay in Are 
San Agustin Residence 
Located directly next to Burgos Street, it is probably not the best place to stay unless you are mongering.
Makati Apartelle 
Again located nearby Burgos Street, but distant enough for girls not to think that you are a weirdo who is staying directly on the place of all the sin (the red light district).
Durban Hotel 
Next to Burgos Street, having small rooms but also low prices.
White Knight Hotel 
Surround by Manila History and Luxury. White Knight Hotel in Manila, Philippines offers a first-rate selection of reasonably priced rooms and suites for all international travellers. Such as Suite Room, Executive Room, Deluxe Room, Standard Room, Golf All You Want and much more. 
Duck Inn 
Located in the Ermita/Malate area, not recommended for first time visitors.
Manila Crown Plaza Hotel  for Manila Nightlife
Located on 1726, Adriatico St, Malate is also a great place to stay.
Bayview Hotel 
Offers some of the best deals. There is a lot of options available, especially when you dig into some of the booking packages on Travellerhints.com Hotel Booking page and search.  
Manila Nightlife – Where to Eat
Thanks to the various and colourful influences from all around the world (Spain, America, Britain), the cuisine in Philippines is simply a delis.
The country offers a great variety of local food and beverages. Even though the local style food is amazing, there are also some places which offer creative blends of different culture's cuisines. Some of the places you should give a go are:
Korean Village Yakiniku Restaurant, Emerald Garden Restaurant, Ang Bistro Sa Remedios, Harbor View Restaurant, Ristorante delle Mitre, hinatown's Best Food, Izakaya Kikufuji or Mendokoro Ramenba.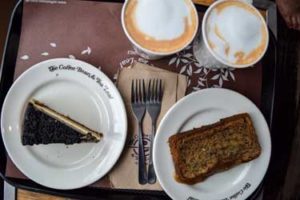 Cafes

 
I have been to couple of cafes such as The Coffee Bean & Tea and Cafe Adriatico, or the Seattle's Best Coffee Cafes and those are in general very nice places for a caffeine fix and relax.
Some of Best Filipino food Travellers Should Try
Bicol Express, Batchoy, Ketupat, Menudo, Pancit Malabon, Pinikpikan, Dodol (a sweet toffee),  Lútûng Kapampángan or prawns with coconut curry
Some of the local fish and almost a must try is for instance Tambacol, Apahap and Asohos.  Generally, deep-fried fish is served with a small salad and a sauce with rice.
Manila Nightlife – Local Beer
Manila Beer – 7% alcohol content.
San Mig Light and Manila Beer Light.
San Mig Strong Ice – 6.3% alcohol.
San Miguel Premium All-Malt Beer – 5% alcohol content.
Beer na Beer – 5% alcohol content.
Tanduay Ice – 5% alcohol content.
San Miguel Pale Pilsen – 5% alcohol content.
Red Horse Beer – 6.8% alcohol content.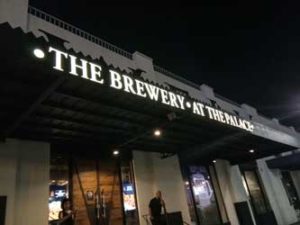 The famous brewery located at The Palace is the place for some of the finest beer in Manila. Ingredients are imported from Germany and Brewed locally.
Some of the beers on the menu are for example Weissbier, Pilsner beer, IPA and STOUT. Uncomplicated finger food is also available.
Whisky – White Castle, Lambanog (Philippines Coconut Wine)
Philippines' Vodka – Lambanog Martini
Antonov – locally made Vodka ABV: 40%
Fundador Solera Brandy – Great taste with ice
Tanduay Rum –  Very strong Rum
Locals also make really popular regional type of Palm wine (called Arak)
Popular are Antonoy Vodka, Ginebra San Mauel, Tanduay Rhum white, Tanduay Rhum Dark, Gilbeys Gin and El hombre tequila.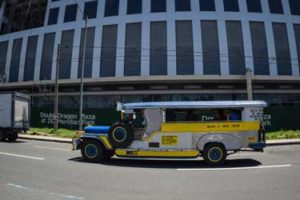 Transportation Info – Manila Nightlife 
Manila as a city has no proper public transportation system. Not even locals can really use it to commute every day. Jeepny are wildly available in the City. 
The only good way to get around the city is to rent a car with a driver or get a taxi. Cabs have taxa meters, but they usually try to fool you around and turn it off.
Therefore, we would recommend you to discuss the price with the driver beforehand. Otherwise the prices for taxi are relatively cheap.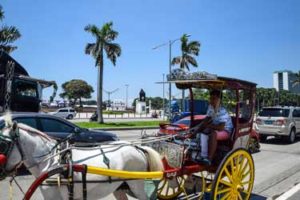 City Traffic –  Manila Nightlife
Traffic is usually extremely bad during Friday afternoon and Monday morning, but also every day morning and afternoon is bad in general.
If you want or need to go somewhere, you should leave very early in the morning or midday. Very late in the afternoon is also a good option.
My personal advice for you is to stay nearby your accommodation for the day rather than wasting the whole day in transit and traffic.
But that always depends on your purpose of travelling to Manila.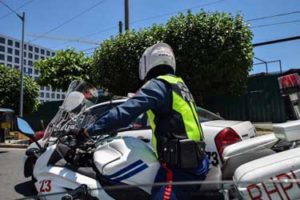 Manila Nightlife – General Travel Advice in Manila
As a traveller, you should keep your eyes open and be aware of the possible threat in a form of a terrorist attack in the entire country, Manila and its nighlife places included.
Terrorist group ISIS targets nightlife places because such a place means a large crowd in one place and therefore an easy target.
It is also It is also often easy to place explosives around such a place. 
Manila Nightlife & Drugs Culture     
Philippine newly elected President Rodrigo Duterte's war on drugs had driven the trade in crystal methamphetamine underground in Manila city,  Most of drugs users and dealers have moved to slums areas of the nation's capital city Manila.
As what I have seen, there so much drugs still available all nightlife outlets for travellers.
Most of drugs are coming from China and Vietnam to Philippine as well some of Drugs are locally made.   
A gram of shabu now costs P1,400 to P25,000 per gram, weed around P300, while cocaine is expensive at P5,500 to P7,500, according to data from the Philippine Police and Drug Enforcement Agency. 
The street prices of illegal drugs in Manila – particularly methamphetamine hydrochloride (shabu) and cocaine – are now more expensive than early 2016. 
Shabu is most expensive in Region 12 (Cotabato, South Cotabato, Sarangani, and Sultan Kudarat), where a gram costs P25,000, and is cheapest in Region 9 (Zamboanga del Norte, Zamboanga del Sur, and Zamboanga Sibugay) at P1,200.
From 2013 to 2018, the lowest street price was in the National Capital Region (NCR) while the highest was in Region 12 and Region 4B (Marinduque, Occidental Mindoro, Oriental, Mindoro, Palawan, Romblon).
Please Note – Traveller hints strongly advice to all travellers not use any drugs while travelling overseas.
Republic of Philippine drugs law – Drugs ACT under section of No: 9165 very strict. even quantity less than 6 grams of illegal drugs, prison term would be 12 to 20 years     
Sex workers, Massage girls, bar girls and KTV girls almost always come from very poor families.
Please make sure that you treat them as human beings with all respect. Do not use them as sex toys or treat them as prostitutes.
Just because you cannot get any in your own country and therefore you fly to Manila just to get some there does not mean you have the right to treat them in a bad way.
Without those girls, where else would you be able to get such fun? Respect them and appreciate what you have.                        
Always practise safe sex. Manila is one of the most infected places with STD within Southeast Asia.
Even if the lady offers you any practise without a condom, refuse. Better be safe than sorry.                                                                                                                
In General, People in Manila Dislike Sex Tourism Widely.
It is only those who work in the industry and milk money out of it will not be shy bragging about it.                                           
The Philippines, similarly to some other countries in Southeast Asia, unfortunately have a bad reputation in terms of prostitution and sex tourism.
Local-wise, it is a massive industry with an estimated number of almost 80 000 people (women, men and, sadly, also children being involved).
This international image of Philippines being a sex destination is mostly a sad result of the US military presence after the World War II, when "girlie" and "go go" bars were places to go to around the bases, mostly around the Subic Bay and Clark.                                                                                                                                                                                                         As per the information from the Coalition Against Trafficking in Women (wwww.catw-ap-org), around fifteen thousand Australian men each year come to visit Angeles, north of Manila with a purpose of having a sex tour.
Many Americans, Brits and other Europeans follow their way. On the other hand, Koreans, Taiwanese and Chinese guys somehow managed to create their private networks, which are usually based on restaurants and karaoke bars.
Other popular sex destinations are also Cebu City, Subic Bay, Pasay City and, as mentioned before, Manila.
The estimate coming from the Child Protection in the Philippines (wcpu-net.org.ph) says that almost 50% of prostitutes in the Philippines are underaged.
This horrific fact is supported by the sad truth. The street children from poor families of without families at all come to cities in order to look for job and some food and water.
Then they end up being abused or forced to work on the street in terrible circumstances.
We urge you to report anytime you suspect this kind of paedophile activity or abusive treatment and call 1-6-3 hotline or visit the official web portal wwww.bantaybata163-com.
Please Note – Manila Night Life

Advises

 
Whatever your travel purpose in Manila is, there are plenty of opportunities to enjoy your Nightlife without harming the social system or the local culture and people.
We are happy to see people travelling for fun, enjoying Philippines' beautiful nature and local pretty ladies' company.
Sex trafficking and abuse of any kind does not belong to the activities anyone should be part of.  
More Nighlife Blogs Here
Find Your MANILA NIGHTLIFE Location on Google Map Here