Surfers Paradise is a suburb within Gold Coast City, Queensland, Australia.  The area is known for its large beach and skyline full of high-rise apartment buildings.
Surfer's Paradise is regarded as the entertainment and tourism centre of Gold Coast.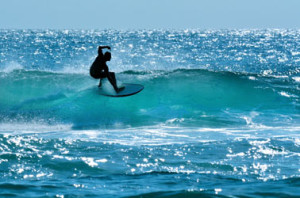 Surfers Paradise info: What to Do
Almost everything the Gold Coast has to offer can be done at Surfer's Paradise.
As you might expect from the name, surfing is a popular pastime in Surfer's Paradise.  
Whether you are a novice who would simply like to learn and give surfing a try, or an experienced surfer, there are opportunities for you at Surfer's Paradise.
If you are into other watersports, Surfer's Paradise has you covered as well.
With a number of kayaking adventures, paddle boarding, jet ski safaris, and great water for waterskiing, wakeboarding, or any other sort of boat related activity, Surfer's Paradise is an ideal locale for all sorts of watersports.
 In addition to the beach and everything it has to offer, the area is known for a number of other city amenities as well.
The
town is full of fantastic dining, with cuisines from all over the world, as well as fresh, local Australian fare as well.
 If you are looking for a comfortable café to pick up a coffee and watch the world go by, Surfer's Paradise has a number of those as well and if you are looking for a great night out, you won't be disappointed in the variety of bars, clubs, and other nightlife establishments that call Surfer's Paradise home.
Surfer's paradise is also a great place for shopping, with the streets lined with a variety of shops, from up-scale designer clothiers, to boutique shops, to gift stores, to Australian beachwear manufacturers.
The area is also known for its beach-front markets.
 Each Wednesday, Friday, and Sunday night, the Surfer's Paradise Beach-front Markets offer visitors and locals any number of different goods from 120 different stalls.
The market often also has live performers playing, adding to a wonderful, relaxed atmosphere.
This market is the ideal place to find your own little memento from your time on the Gold Coast.
If you want more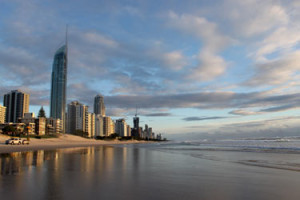 culture, Surfers's Paradise is full of wonderful galleries.
If a spa day is what you are looking for, Surfer's Paradise delivers yet again, which a number of spas and other services provided.
Surfers Paradise: Where to Stay
Surfers Paradise is known for its wonderful high-rise accommodation.
Visitors to the area will find chic resorts, hotels, apartments, holiday rentals, and backpacker hostels that can meet all their needs.
How to Get There
Gold Coast is easily accessible by air, road, or rail.