Best TRAVEL JOBS Guide for Free Travel 
Here is free Travel Job Information Guide for travelers. Maybe you are young and studying, then pay close attention to some of the travel jobs and get your chances to travel the world without having to pay for your expenses from your own purse.
What the amount you would love to earn? Is it $1000, $2000, $5000, $50000?
My estimate is that if you plan a year-long trip around the world it will cost $50 per day. What is that for? Well, your expenses for flight, gear, insurance and other expenses you have to pay in between.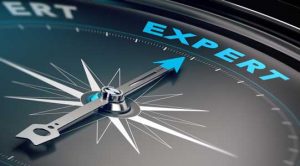 I am sure the idea of saving thousands of dollars to engage oneself in travelling the world or only travel at all it looks as if it could never be achieved or it could be an intimidating thing.
That is your prospect for such an attempt may be or exactly daunting. It is true that you can travel on a tight budget tour while incurring less than $50 per day.
That is only one way of saving money, but this is not applicable to all. Sometimes they do not get any tips on slashing their expenses or advice to save their money.
Some may think that he or she is short of money and is on the verge of being broke it could inspire them to travel and do travel jobs, earn enough, spend shrewdly and also save some for future use.
Do you think you can make money while travelling instantly with the use of some sort of magical way?
In fact, you become independent on the income you earn on the location of your travel interest involve years of hard work and making sacrifices at personal level massively.
It, indeed, is something many a person easily does not pay attention to abundantly.
To some working while enjoying he visit the country of his or her interest may appear as an idea which is not really in agreement with his personal interests.
However, there are many a successful guy who engages himself in a travel job, saves some money and in a relaxed way enjoy visiting interesting places and enjoy interesting activities assigned for travelers.
You can be in a travel job only if you prioritize it in your travel schedule may be of real importance.
Perhaps you work hard only to obtain a holiday for a week once or twice a year. That is better than nothing. Yes, something is better than nothing.
Don't you think so? However, some may put forward the idea that those tips you get in a rush will make you appear more of a tourist than a traveler.
But mate, rather than getting no travelling and being kept in your country as a broke person, isn't it better to work, get a travel job and work and get a week's or two week's holiday a year in the country of your visit- the dreamland of which you heard is in your country and for which you heaped up massive hopes of setting your foot on an indulging in the fun and frolic associated with it.
Assuming you daydream always and think of your next country to travel to you might think it an apt idea to get a travel job too, while you are there.
You may really be interested in it as it makes you able to travel. You see, there are two kinds of jobs you can think about and choose from.
1. Part-time jobs you can engage in while travelling
2.Jobs you get in a particular season only and which continue for a few weeks or months at a time.
If you wish is to assure that you get a solid job which helps you to calculate your income in a regular manner of occurrence then go for the first kind.
But if you can live on an ultra-budget trip and want to work only seasonally which allows you to enjoy large stretches of free time to enjoy your visit engaging yourself in a multitude of fun activities set aside for a traveler, I recommend that you choose the second type of travel jobs.
Hopefully, we will think of letting you know of a few choices from both types of travel jobs in this list for jobs for travelers.
Are you under 30? Then get a working holiday Visa!
This is a scheme allowing those who under 30 to work in a foreign country. Many gap year travelers, students or young adult backpackers like these programmers. You may wonder where to find these programmes.
Best countries for TRAVEL JOBS
You will find them in English speaking Commonwealth countries like Canada, England, New Zealand, most of the Northern European countries, Europe,  some of South America, America and Australia( under 35 now) ( Also the visa programmes consider your nationality)
The simplicity of the visa programme helps you have access to it. They give visa for a year, though.
One important aspect of this visa programme is it does not let you work in one place more than 6 months.
Work in a Hostel – Travel Jobs 
Here in these hostels, they offer jobs for staff to work the desk, clean or show the guests around town.
Why not do a few hours of cleaning for a free bed. It is true that you are not paid isn't getting a free room and board a very good way to save money. As you spend, you also save some more.
Don't you think it is a good plan? Indeed you can do these jobs as long as you want. It could be a day, a week, a month and so on. Yes, depending on what they require and what you really want.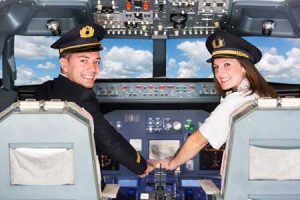 Air and Sea Crews
A job as a flight attendant can take you to many countries. You travel the world while earning. This depends on the airline though.
The time you get to explore those foreign lands while working a flight attendant may be diverse in nature.
You can contact flight attendants and learn how much time they get to see where they usually go in between their flight hours.
If you possess experience in customer care service and just a high school diploma or GED you might be offered this job.
The airlines have a preference for applicants with some college. In keeping with the reports of the Bureau of labor statistics, the annual wages of a flight attendant is $48500
Cruise ships or Super Yachts
As you engage yourself in a job on a cruise ship or a super yacht, you interact with your fellow crew passengers from the world over.
As it is always usual practice many a low wage jobs go to people from developing countries. Though it is the usual case in the cruise ships and super yachts there are many other jobs for you to choose from.
What a wonderful way to travel the world free. Any job you get in such a cruise ship or a superyacht is great. However, a chef's job in such a ship or yacht will not allow you to see the destination.
Clergy
Bartender
Casino Dealer
Captain
Deck Hand  
Entertainment Director
Retail Clerk
Dance Host
Hairdresser
Lecturer
Cook
Massages Therapies 
And all kind of staffs
If you have the right qualification with the knowledge of one or more languages, it could be the best job to have while travelling the world.
One of the Best  Travel Jobs – Chef
The job for a chef is easy to find no matter whether you are in a western country or elsewhere in the world.
You will very easily and conveniently get access to such a job. You could also get a job in a wonderful and exciting location such as a skiing resort, summer resorts, beach resorts and island resorts.
You will have access to these jobs in places like Mediterranean, Canada, the US, Australia, Japan and many other countries almost all over the world.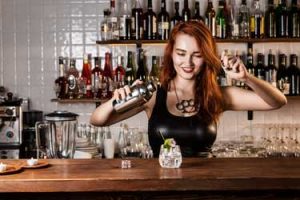 Bartending with high skill in cocktail and work in a restaurant
For such people, there are massive, attractive opportunities in foreign countries. So if you are a skilled bartender go to the right destination of your choice and find yourself beset by attractive travel jobs as a bartender.
If you get the right place you will get high pay which is comparatively higher. It is important to be a bartender for you could find employment almost anywhere you choose to visit.
This, of course, requires the right kind of experience, though. If you wish to widen your horizons and take to exploring the world at large why not find work as a bartender in a cruise ship.
Well, this is to travel to places you have dreamt of looking at the map of the world. And here you will be travelling free and also be earning and saving more and more to explore the world in this travel job.
Travel Nurse
People who work in healthcare find a greater number of opportunities to travel. I can cite as an example one of my friends who works as a physical therapist for a company that sends her to different places around the country.
This happens for a few months at a time. In fact, there is a great demand for nurses in travelling positions.
Travelnursing.org has job opportunities for registered nurses all over the country, and say, the period of service for such job is between 8-26 weeks. The majority of the positions are given for terms of 13 weeks.
What is the salary like? There is a possibility for you to earn $10000 per month and you can make a choice of the location you prefer to go to.
It has really good remuneration which includes free housing during your period of employment.
NGO – Volunteering and Disaster Management.
For young people, there are so many jobs for volunteering and travelling. It is true that you do not get any pay for these jobs, but you get free room and board which means saving a lot of money, isn't it?
You can also get the satisfaction of being able to do some good to humanity. You for sure will find such a job without having to spend much money with the large global organization to volunteer.
These companies just end up keeping for themselves for operations. When you get a job in such a volunteering organization you get ample opportunities to save money.
You can try to get such jobs by browsing the website grassroots. It can be called the best way to secure small-scale, local volunteer opportunities.
Moreover, you can also try world packers, workaway.info and wwoofing to get information to find volunteer opportunities.
Another Best Travel Jobs – Teachers
There is a high demand for English, Maths and science teachers. For native speakers of English, this is a jewel of an opportunity to get an easy job.
The vast availability of teaching jobs across the globe gives you ample opportunity to explore the world while doing a travel job as a teacher. In particular, there is a high demand for them in southeast Asia.
When everything else fails you could hang onto a teaching job with good pay and flexible hours and the availability of high bonus for this travel job with some schools even paying for your flight over, this travel job could be called among one of the most lucrative and the easiest. Let me tell you my experience.
I was able to save $10,000 by teaching in Thailand. Some of my friends paid off their student's loan by teaching in South Korea.
Also you can find a lot of opportunities online if you have the capability to meet their demands. Anyway if you are interested you can use my step by step digital guide to find a job.
Truck Driver
There are jobs for continental drivers. That is for truck and train drivers. These opportunities are especially found in Asia, Europe, and North/ South America.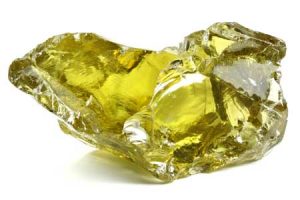 Geologist
How about working as a geologist for an oil company. This travel job involves extensive travelling. You travel to all the places where there is oil!
Also, work in the same capacity for a mining company. You can travel like mad. Maybe to look for gold in Brazil for one month in one instance and maybe to look for copper in China another month in another instance.
Tour Guide 
Why not get a job as a local tour guide or a tour assistant for an international company. It could be in a single popular destination which is local or for large multi-destination tours.
Why not do self-employment by starting your own tours – a bit of an investment which will give you a really big profit with wonderful travel experience.
This will involve guiding the travelers to popular surf venues, taking them on breathtaking local hiking or showing the people the best of bars and restaurants in town.
Travel Writer
Many dream day by day of being travel writers, but this is not something that most people can hastily engage themselves in.
In fact, first of all, you have to be a great writer. Next, you study and learn about how to network and get your writing to editors.
Many other business stuff is involved in it.  The moment you furnish yourself with these requirements you can write for magazines, newspapers, websites or travel guidebooks. Moreover how about copy-writing and other types of writing options if you ever get the opportunity.
Massage Therapist
This is one of the most sought-after travel jobs with high demand and lucrative opportunities. You help your clients reduce their stress, pain and muscle tension.
If you are a trained unskillful massage therapist, for good gain for your pain, you can offer your service to weary travellers and foreigners near well-liked tourist destinations.
You can choose two options – either work for a big company or start your own place with a bit if investment for a suitable place for it.
You can offer the hotels an attractive commission to attract clients to your place to make much of such chances to earn an income. You can also print flyers to hang up around gyms, coffee shops etc.
Day Trading
How about choosing a day trading job on the stock market. You really do not need experience beforehand you can try it and try to be rich.
It is in the sphere of my personal experience that I have encountered some people who travel and engage themselves in this particular travel job.
It can be very successful. It takes a few years and some losses too as you gain experience and starts making a profit. Your prior experience will, no doubt, take you towards nothing but good profit.
Scuba Dive instructor/ Skydive instructor
Are you a gifted and exceptionally good at any kind of sport? Well, you can share it with others and get a job as a professional instructor.
Are you good at surfing, kite surfing, skiing, scuba diving, skydiving, rock climbing, fly fishing, kayaking sailing, mountaineering etc? This is a jewel of travel job. You can work while enjoying your work.
Au pair
If you like to a professional live-in babysitter or a nanny hired by a family to look after their children learn a new language and do some general household jobs be an Au pair then exchange for a room, board and weekly income.
This is a nice chance to live in a foreign country, learn their language, experience their culture with your own first-hand experience and make some money while exploring that particular country. Oh yes, it is a fantastic travel job.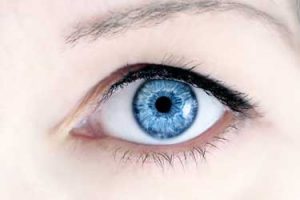 Highly Paid Travel Jobs – Foreign Secret Service
Some agencies engaged in law enforcement seek services of agents from around the world. That is to recruit them to work overseas.
Here is a list of such well-liked agencies.
CIA, ASIO, ASIS, DGSE, BND, Mossad, Naicho, GIP, KGB, FBI Homeland Security, CSIS/SCRS, Biosecurity  and (SIS/M16)
Your getting a chance to work for such secret service agencies will let you earn a thumping salary and explore that particular part of the world free of charge. What a travel job. Look for one if you have the necessary qualification.
The coolest TRAVEL JOBS – Diplomat Services
If you want to travel and work-study foreign services and specialize in one section and at least more than two languages.
Photographer with Digital Media Designing Qualification 
You can be a travel and adventure photographer. Once you display your professionalism in this sector you can sell the pictures that you take from around the world.
However, it takes years of hard work. You can sell your photos in great numbers to microstock sites or sell images to anyone who wants it to use them directly in magazines, books, brand campaigns or websites.
You can also run guided photography tours and sell online tutorials are additional ways to earn extra income while travelling and exploring the world.
Musician, DJ or Street Performer
Many know this as busking. It is a matter of using your best talent to make some money from tourists.
You can create an act, get an instrument, look for a place which many people walk and drop a hat.
Nowadays a lot of cities require it that you get a permit for busking. To see if it is the case first.
Take necessary measures to get a permit before you get going in your money making the personal venture.
Your special talents in acrobats, painting, fortune telling, music, breakdancing, henna art and any other thing will help you earn.
The sexiest TRAVEL JOBS – Stripper Male and Female
Jobs for foreign dancers, strippers, pole dancers are available mostly in Asian countries. Canada, USA, South America, Europe, Eastern Europe, Africa and the Middle East.
Tradies
High skill tradies such as Diesel engine, mining plants, gas and petroleum, underwater cable technicians, underwater communication cable technician, Hydred, and diesel power turbine technicians.
(LAME) License Aircraft mechanical engineer is a profession with the highest demand world over.
As you can see there are ample opportunities to do TRAVEL JOBS while exploring the word free.
So do not lose heart if you do not have funds to travel the world. Read our information and get the necessary guidance.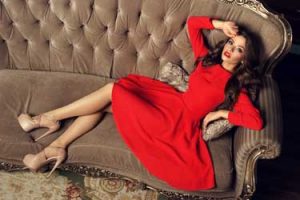 Best fun TRAVEL JOBS –  Escort Services
I am sure you have received the excitement – hope you know what it is. As and when you scroll down your Instagram feed or log into Facebook you are enticed by pictures of eye-catching beaches and sites far away from you.
Oh, yes it is really important that you book your next trip. Maybe you are friendless and have to go alone or you are without a partner.
Do you think to be single or being a solo traveler take away much of your fun? You could be adventurous as a solo traveler oh yes you could.
There are several dating and meeting up apps designed solely and specifically for solo travelers. Here are the favorite ones:
More Travel Blogs Here