Best Ecotourism Destinations In The World You To See!
Most Beautiful Places full of nature begin to disappear forever — reasons why, Global warming, of course, environmental changes around the world. Somehow, Eco-tourism is getting well famous among our travel communities. Therefore, it is essential than ever you protect nature for future generations. By the way, eco-travel is the way forward nowadays. Generally, the tourism sector is contributing over 5% of the world's carbon emissions. Entirely, It's responsible for 4.1% of the total carbon emissions caused by the travel tourism sector plus 54-76 of radiative.
How Fast Is is Ecotourism Growing?
Overly, global tourism is making over $1.5 trillion a year. Fortunately, Ecotourism has become one of the fastest-growing segments of the tourism industry, growing annually by 10–15% globally. In brief, the Eco-friendly travel segment is contributing a low impact on nature and a high positive impact on environmental education. So, ecologically, culturally sensitive travel industry that huge advantage local communities of remote areas of those travel destinations.
Ecotourism
Well, What exactly, Ecotourism? Eco-friendly tourism industry or the concept well in-depth topics and getting the exact meaning of it significant to us. For example, Global ecotourism society has given the best description of eco-friendly tourism, and according to them. We can travel to any places as long as no damages or changes to the original ecosystem of the site you have visited.
Furthermore, Travelers are responsible for environmental sustainability, protect it is biodiversity. Also, obey the rules and regulations to the conservation of natural, cultural heritage laws of the site. Or it is imposed by the Authority. Also, We all responsible for the economic sustainability of the local community.
Future of Travel to Best Ecotourism Destinations
We should travel more and more to ecotourism destinations. Other than commercializing tourism destinations like Thailand Sex Tourism, looking for Bali sex, or go to London or Paris .   
Benefits With Best Ecotourism Destinations
Visiting protected nature sites could offer us a more considerable range of benefits. Such as relaxation, psychological well being, economic benefits to the local communities, remote infrastructure development, education programs to local and foreigners. In the meantime, Eco-friendly tourism does not permit you to visit extream nature sites like some places in the Amazone forest, Pink zone of Great barrier Reef, some part of the Congo Forest, or extreme rare archeological sites, Antarctica or Arctic.
Most Incredible And Beautiful Ecotourism Travel Destinations
Costa Rica Is The Best Example For Best Ecotourism Destinations
No Arguments, Costa Rica is the world's best Ecotourism destination on our planet. Somehow, The nation actively has been engaging with the nature-friendly tourism sector. And it has well contributed to the conservation of the cultural heritage, nature, bio-diversity of the country. So then, Costa Rica is the most excellent example for us to be followed. That means humans can save the environment from any potential damages. Also, Invest heavily in Ecotourism is worth the long term of the country's economy as well as keep pristine nature as it is possible.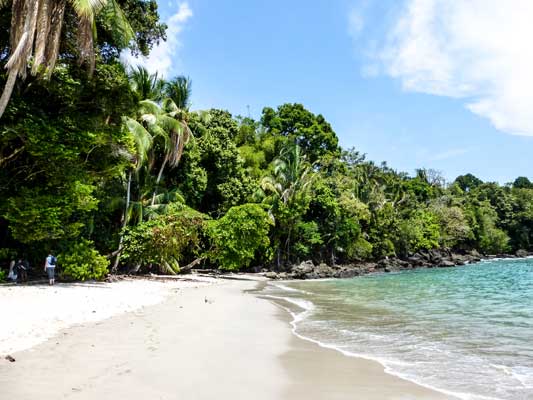 Sustainable Ecotourism in Costa Rica
Through the successful Ecotourism management system of the country has been able to prove that conservation and economic growth go without any negative impacts. By the way, Sustainable tourism will keep nature for future generations, and the pure will stay long last. So, it is the best way to attract many more tourists to the country. Other than destroying nature and leave nothing for the future.
Best Ecotourism Attractions
The country is home to the world. Some of the most beautiful beaches.
Limon beach
Playa Naranjo & Witches Rock in Santa Rosa National Park,
Nicoya Peninsula
Playa Grande, Playa Avellana or Playa Negra
Best Ecotourism Destinations – National Parks
Manuel Antonio National Park,
Arenal Volcano National Park
Barra Honda National Park
Chirripo National Park is among the best. But many more to see.
Sustainable Tourism in Iceland
Iceland is one of the unimaginable travel destinations for nature lovers and eco-tourists. Somehow, the gourmet of Iceland is filtering what type of tourists they want to the country. In this case, Iceland would not provide infrastructure to the remote tourist attractions. Likewise, facilities like roads, bridges, and luxurious accommodations. Ministry of tourism of Iceland is encouraging tourists, hiking, biking, and horseback riding other than driving when exploring this beautiful island nation in the Arctic. By the way, the country is the cleanest energy consumer in the world. Most of it is energy needs are generating from geothermal power.
Best Ecotourism Destinations – Greenland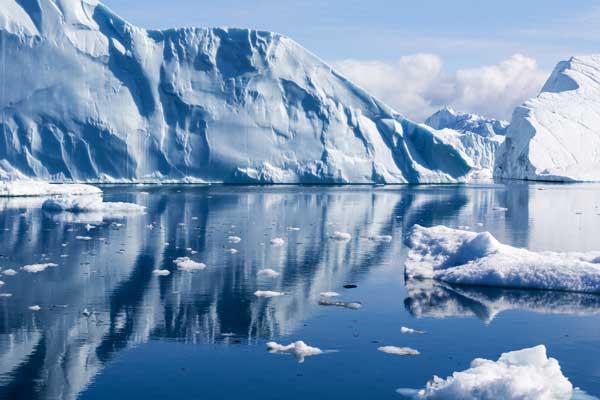 However, Greenland, under the constitution, is an autonomous territory of the kingdom of Denmark. Unusually, The island culture and humanity vibrantly mixed with nature. Unlikely, Europe continent. The entire tourism sector in Greenland is a sustainable Ecotourism.
There are many northernest nature attractions available you to enjoy. And many parts of the island belongs to the UNESCO world heritage list for future humanity as well as future biodiversity.
Best Attractions, Such as. National park with approx over 40 inhabitants and high Arctic marine species of animals. East Greenland, South, Arctic Circle and North Greenland are must-see Best Ecotourism Destinations in the country.
Best Ecotourism Destinations – Norway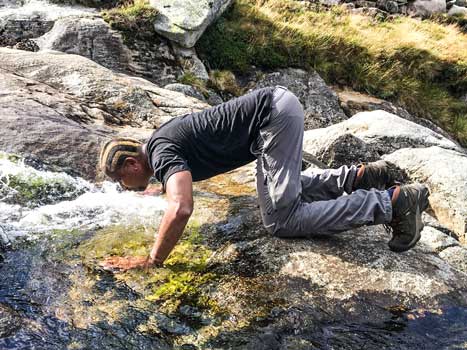 Systematically preserved Ecotourism strategies are helping to Norway to protect the mother nature for future humanity. Through sustainable tourism in the country, the entire country is looking pristine. And outstanding nature beauty remains the same every day. I have spent almost over two weeks around Norway, and I did not see any pieces of rubbish or plastics in any of the tourists sits.
TOP 5 NORWAY ECOTOURISM ATTRACTIONS
The country's entire tourism sector is Ecotourism. But most beautiful eco attractions are;
JOTUNHEIMEN MOUNTAINS
JÆREN BEACHES
All Norway Hiking Tracks, ( Trolltunga in Fjord)
SALTSTRAUMEN
DOG SLEDDING IN FINNMARK
RIVER RAFTING AND CAVING.
Slovenia
Little magnificently beautiful former USSR Country labeled it is independently 1991 just after USSR collapsed. And surprisingly, The entire nation has gone green with suitable living matter strategies. By the way, Slovenia is naturally rich with beautiful natural lakes, breathtaking views of valleys and mountain range. Somehow, since the independence of the nation. However, the country has always been managed to create a sustainable and green eco-friendly travel industry. Recently, This little beautiful green Slovenia was nominated as the greenest nation in the europian Union. And the best ecotourism destination in Europe.
Attractions & Activities are available, such as Camping, Bee tourism, Vineyards, Hiking, Biking, and relaxation.
Best Ecotourism Destinations – Kenya
Well organized Ecotourism in Kenya is promoting it is naturally abundant natural resources to tourists from all over the world. The country practices in the use of tourism resources, working with local communities and managing efficient wastes and emissions. The entire nation is home to white sandy beaches, breathtaking natural scenery, and diverse rare wildlife that have attracted tourists to East Africa. Luckily, since 1900c, help with the world bank and NGO's, are heavily paid attention to the country tourism and implemented national ecotourism plan. The entire ecotourism sector is empowering remote communities, and it is the economy.
Eco Attractions
A company like Asilia Lodges Committed to delivering the best eco safari experiences in Africa. Also, eco attractions Such as
Samburu National Reserve.
Mount Kenya National Park.
Lake Nakuru National Park.
Masai Mara National Game Reserve.
Serengeti National Park.
Ngorongoro Conservation Area.
Lake Manyara National Park and many more popular among eco-tourists to the country
Palau Island
This little island is located in Micronesia in Western pacific. And I well know for cristal clear water with whitest sand beaches in the world. Therefore, the entire island home to crystal clear blue water with many marine species. Also, vibrant coral reef no bleached at all. In the land, Island offers divers preserve the rain forest, with much spectacular wildlife. Palau has offed worldwide environmental conversation projet to spread the united plan concept. Also, the Island Authority is bringing university Students to learn about the biodiversity of the Island.
Galapagos Islands
Another magnificent little Island is in the pacific ocean. Even, Professor Charles Darwin visited the Island in 1835, and his observation of Galápagos' species later inspired his theory of evolution of our planet. In 1978, The Galapagos named and listed the first-ever NATURAL WORLD HERITAGE SITE. Therefore, due to it is a stunning natural beauty and uniqueness, if you're ever going to see this pristine nature-rich valuable pieces of land. Travelers have to make sure to leave the Island immaculate as possible. Not to change its pristine nature and respect sustainability.
Patagonia in Argentina
The entire vast land is lore and legend in Argentina. When you are in Argentina, make sure listed as a must-visit place. By the way, I would like to mention that in my experience. The area will be your most unforgettable destination and a must-see for anyone wanting to visit Argentina.
Highlighted
Perito Moreno Glacier, Los Glaciares National Park
Bariloche and the Seven Lakes
Trekking in autumn
Whale watching in Puerto Madryn
Antarctica
Only the one remains as a less touched place on the plant. But still, many tourists from Argentina or Peru, reach by boat to see this stunning nature. Also, many expenditures are going to do research places like the Australian Antarctic division. However, The International Association of Antarctica is working on a private tourism sector to practice a more sustainable environmental management Systym in the continent to keep nature without any damages.
Peru
Good things are happening alway in some parts of the world even today. Fortunately, Peru is a highly corrupted country, but Ecotourism here. Opposite, Peru's sustainable Ecotourism sector has a joint adventure with the International Ecotourism Society. Properly managing natural resources, conserves the environment, and make positive financial benefits to the local communities.
Best Ecotourism Destinations – Bhutan
Bhutan, only the country in Asia, is effectively engaging with sustainable Ecotourism. The government and board of tourism have sat the propper benchmark in the sector. That milestone is delivering sustainable Eco-tourism to the industry. What I have seen in my eyes, this little Himalayan kingdom follows suit promoting Ecotourism, which can be benefits to the local communities as well as to nature. Also, the framework of the growth of national happiness. I believe that home growth and well-developed philosophy is coming from Buddhism. Bhutanese people have usefully converted that secret into a national value and successfully delivering it to the rest of the world.
More Nature Travel Blogs Here
WA NATURE – WESTERN AUSTRALIA'S
Iceland Lakes: List Of Lakes With Stunning Views
Hot Trending Destinations to Visit as Couples