Best working holiday jobs such as chefs, housekeepers to general cleaning Jobs are available for young working holiday backpackers in Australia. Problems I have found, Many working holiday visa holders don't know how to find them. Many backpacker jobs seekers are searching ordinary website like seek, or Gumtree.
Working Holiday Jobs Seekers Expectation
Backpackers in Australia are always looking for well-paid jobs to save money as much as possible, and travel around Australia. Then, Asia around. Finally, Some of them want to go back home. But Some wish to live in Australia forever. Likewise, finding hot Aussie boys or sexy Aussie girls. By the way, Australia is a popular foreign husband's travel destination among backpacker ladies from Asia or female sex tourists. A country like Australia is built on free society socialism and everything possible here. 
Best Chef Jobs For Working Holiday Backpackers.
Many hospitality catering companies are struggling to find well-talented Chefs in Australia. Nationwide, Australia is facing unimaginable chef skills Shortage. Therefore, if you're a backpacker on working holiday in Australia as a chef, you may have significant opportunities to find well-paid jobs with Sodexo Australia mining & resources. 
Jobs Availability with Sodexo Australia.
Chef Jobs FIFO Mining & Resources
Kitchen Hands
Housekeepers
General Cleaners
Why Should You Joint With Sodexo Australia FIFO Mining Jobs?
Sodexo Australia resources sector is offering some of the most excellent jobs offers to Local Australians and foreigners with a valid working visa. Working in Australian's Outback, the Australian outback nature belongs to some of the finest and pristine nature in the World.  
Benefits Working With Sodexo As FIFO Workers.
Pay package – AUS$ 80000 – 85000 a year (Chef) 
Air Tickets ( Able to claim flyer points with Qantas or virgin ( Available on Commercial Airports).
Food and Accommodations free on-site. ( Your room much better than backpacks room, Food – you will getting extensive verities of hot, cold, and desserts.) 
Zero expenses on site. 
Large Gym, Lifestyle & Recreation Facilities are available. 
Emergency Medical and any other care facilities available on site.
Working Environment As A Chef On-Site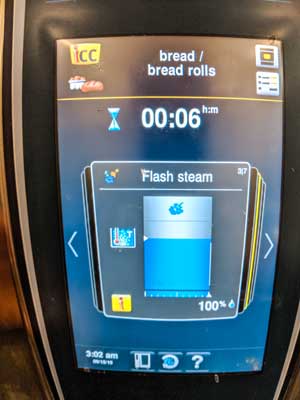 Sodexo is one of the well-organized catering companies in this industry compared to others. In the first place, most of your work plans and daily menus have been done by head office. Especially, well-organized food platforms from head office that based in Perth send all your weekly needs to the site accurately. The most mining sites employed well qualified Australian, New Zealand, or Europian National Head Chef. And the Chef will give you a summary of the day plan early in the morning. Sodexo Australia recently brought Artifical Intelligence to the Kitchen. It makes all your cooking tasks well easy and produces high-quality products without many efforts. AI has increased efficiency and productivity with high quality.
Your Responsibilities
I have been working as a FIFO chef last four years. Also, with Sodexo for around 3.5 years. As your employment agreement, you have your duties of care. If you're coming from Europian countries, you may not families nature of this type of business. Geographical, Most of Sodexo mining jobs are located far from a human civilian. It means, very far from cities or towns.
Reach customers satisfactions
Working with Site management or Reporting officer
Safety – zero incidents and look after each other
No Sexual Harassment, particular, keep females safer
No alcohol or drugs exploited ( zero drugs usage)
Think twice before you call sick on site
Make sure that you pay attention & high priority for your responsibilities at work. Please, look up FIFO JOBS information clicking on the link.
Finally Happy Days
Follow your day plan, complete with food safety of Australia, or house policies of Sodexo. Finally, Your day over, sit down, get your ice-cold beer, enjoy Beautiful Austrian's Outback. Most Importantly, Keep your money-saving goal for future travel.
How DO I Apply For Jobs with Sodexo
Sodexo is a big company, and it may take some time to get back after you applied. HR Department Specialise will get back shortly. Apply here the >Sodexo requirement online.
I have seen many working holidays Jobs seekers are asking many questions. So, I have decided to write some informative blogs to do easy jobs finding the task in Australia. Blogs Such as
"BACKPACKER JOBS -Tips for Finding Backpacking Jobs in Australia on Working Holiday Visa."
"FIFO Mining Jobs Hunting Information For Backpackers." "Best TRAVEL JOBS Guide for Free Travel."
"Working Holiday – A working Holiday Visa is Typically Available to People Aged Young as 18 to 30."
Welcome to Australia, The Greatest Country in The World To Live, Well Integration to Australian's Society, and Be A Part of Australian Society.