By definition, a working holiday visa is a residence permit allowing travellers to undertake employment (and sometimes study) in the country issuing the visa to supplement their travel funds.
Generally, the minimum age is 18, and some countries have an age cap of around 30-40 years old; other countries require travellers to have a 'student' or 'recent student' status.
Many young travellers seek short-term jobs in multiple regions as a way to explore that country in depth, as working holiday visas allow you to stay in a country on a longer term that usual (typically between 4 and 24 months with some varying).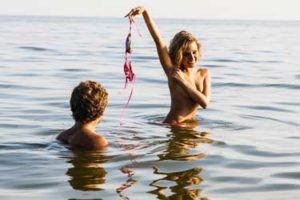 Working holidays are a great way to see a new place, meet new people, gain working experience as well as travelling experience, make some extra money, and to be able to travel without having to pay for everything upfront.
It's the perfect pay as you go travel that allows you to have that holiday experience while you work, and even immerse yourself in a foreign culture and way of life.
There are some things you should be aware of and plan for when considering a working holiday;
Working Holiday – Accommodation:
When finding accommodation for a working holiday, flexibility is key. It is recommended that you book at least 2 nights in a hotel or hostel when you arrive, just to familiarise yourself with the area, and find work before you decide on a more permanent to semi-permanent residence.

While some people chose to continue staying in a hostel or backpackers lodge as a way of simple and cost effective accommodation.
The cheapest rooms in a hostel will be the dormitory style rooms, where you'll share your space with up to about 4 people or over 20, of course this can vary from place to place.
There are also options for single or private rooms (private rooms generally have their own bathrooms), that are a little more expensive but still very cost effective and flexible with their booking terms.
While hostels and shared living isn't for everyone, it is a great way to meet new people, and gain some knowledge on the country you're visiting and what jobs are available.
Other options for accommodation are homestays (see; homestays.com) or AirBnB (see; airbnb.com). Homestays are a good option for those travellers who like a more homely feeling for their travels, and also has the added bonus of knowing someone who knows the area well and may even have some suggestions for jobs for you.
AirBnB is probably the most expensive option, but does give you the option to live in a house on your own, or with a host, but generally need to be booked and paid for upfront.
Motels and hotels are usually a 'special treat', or an option if you're travelling in between states or cities as they are more expensive and don't have that 'community feel' most working holiday travellers are looking for.
Working Holiday – Finding a job;
Finding a job overseas as on a working holiday visa isn't always as hard as it may seem. The key is travelling to the right place at the right time, so a little research prior is definitely a must!

Most countries have seasonal jobs such as wait staff, hotel or resort jobs (this can sometimes include accommodation) office temp jobs or housekeeping.
Jobs such as fruit picking are also common in countries like Australia, and a lot of places in Europe are popular, for female travellers especially, as they offer a lot of nanny or live in housekeeping jobs.
If you're travelling to the US (or from the US), a non-profit organisation InterExchange (see; www.interexchange.org) helps connect travellers with a job database, as well as other forms of assistance like transitional housing (and so much more) for over 60 countries.

For those not travelling to or from the US, there are plenty of websites that can connect you with potential employers (www.workingholidayjobs.com.au; www.taw.com.au; globalworkandtravel.com) or your more traditional online job seeking means (www.seek.com or www.indeed.com).

Alternatively, if you already have some savings with you (it's always recommended you travel with some emergency cash), you can find work after you arrive.
Please note: Make sure, apply to all essential requirements before apply for jobs.
Essential requirements  such as Tax file, local police clearance ( only if it necessary), bank account, mobile phone, driving licence, local medical test ( only if necessary)  and your resident address.  
Working Holiday – Obtaining a visa;
If you want to work in any country other than your own, you must obtain a working holiday visa before you arrive.
The terms of these visas will vary from country to country, and it's best to do your research and try and get information from officials immigration website  of the country you're travelling to.
Most countries have age limits (generally 18 years-30/32 years old), police clearance without criminal record and educational qualifications including your skills.  
You must also have a valid passport, and have obtained the necessary visas required by the country they're travelling to.

You may also be required to declare a fit bill of health, are up to date with all your vaccinations and provide your medical history to ensure you aren't bringing any foreign disease into a new country.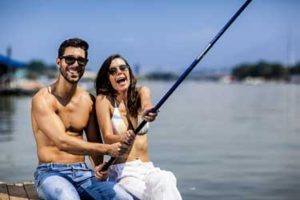 Why you should consider a working holiday;
You can make international friends.
Sometimes a working environment can be the best place to make friends, so travelling overseas and working means you're bound to make new friends! And the only thing better than new friends, is new friends in new countries!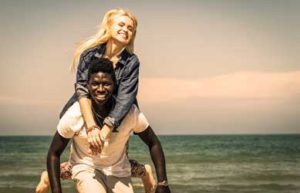 You can travel longer. Not only does getting a working holiday visa mean you get to stay in your nominated country or city for a longer period of time, it means you can also explore and travel in your down time too.
No more cramming everything into 1 or 2 days, you can travel on your schedule, for as long as you like.
It also means if you're not enjoying yourself, you can easily move on to a new a place (within your visa restrictions).
It looks good on your resume. Sure, any type of travelling is going to catch the eye of a future employer, but a working holiday is all the more impressive.
 Not only can you get out of your comfort zone, but you can succeed in a foreign environment.
This is perfect for young travellers who can still get all the workplace experience you need, without jumping into the mundane 'Monday to Friday' working life.
You can immerse yourself in the new and unknown
Forget spending just 1 day of your holiday swimming, exploring, shopping or skiing; on a working holiday, this can be your daily life!
By staying in one place longer than a week or so, it gives you the time to really explore the city you're in, and immerse yourself into the culture and way of life.
Not only is a working holiday culturally and personally enriching, you will also gain worldly knowledge, job experience and is the perfect way to travel on your own terms!
Finally, Working holiday visas give you a chance to experience day to day life beyond and list of best working holiday countries are below.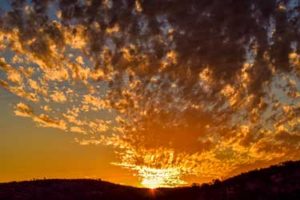 Chile, Czech Republic, Denmark, France, UK, Ireland, Germany, Italy, Switzerland, New Zealand, Australia, Canada  and  America.
( Please Note: Most of EU countries are offering working holiday visa. But it depends on individual working holiday agreements between 2 countries.)  
 Feel yourself more globalised than local