Last updated on December 29th, 2018 at 01:38 am
Qantas Frequent Flyer Points Program may Help You to Travel Around the World free.
We all living in a global village thought in the 21st century. Since the industrial revolution to today, our world is getting smaller and smaller. Technology is cutting our travel time day to hours to minutes.
As an Australian or New Zealand residents, you may able to claim so many benefits when it comes to travel with Spirit of Australia under Qantas Frequent Flyer Points program.
Nowadays, Our young solo travelers have incredible opportunities to travel a few different countries in a year and dating difference nationalities with full of fun. Also, They are entitled to feel the one world globalization means one nation than different races.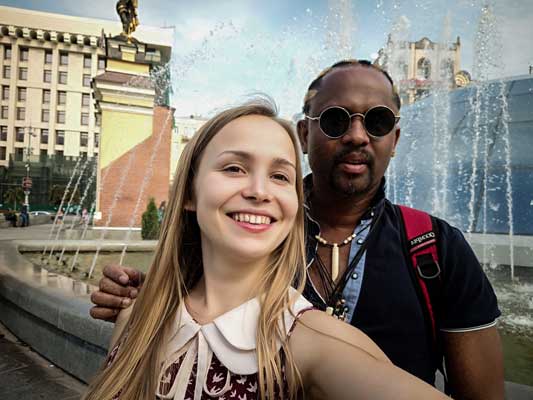 Austrians can enjoy free travel through earning flyer points – From flights, grocery, shopping and exchanging currency, there are more than one options you could earn Qantas Frequent Flyer Points faster than ever before.
Qantas flyer Points open up a world of rewards to travelers for travelers to travel easily around the globe even faster, from flight reservations, airline seat upgrades to merchandise from the Qantas app Store. While it's easy to think of how you could use Qantas flyer program to earn Points, it may be hard to find ways to receive them as you expect. The good news is the Qantas Frequent Flyer program has a range of partners that allow you to make points for all kinds of everyday spending.
So if you're stuck in a circle when it comes to earning Qantas Points, here we look at more than 23 simple ways you can boost up your frequent flyer account balance and get those rewards faster & easier. And travel more quickly to get your dream date to find the world of love.
It is very understandable, due to universal love, You may need a big wallet to travel and see your lovers in different countries. But with Qantas Frequent Flyer Points Program it will make your dream come true.
How Could You Make Free Travel to a Few Different Countries in a Year?
As an Australian, your lucky enough to have some of the best opportunities to travel the world free. More than 23 ways to earn Qantas Frequent Flyer Points Here step by step with the best possible winning tips.
First Steps to Earn Points Under Qantas Frequent Flyer Points Programme
You must create Qantas regular membership account online. Secondly, download the Qantas app on your mobile phone. Then, You should look up all possible way to maximizing earning Qantas points.
Qantas Frequent Flyer Points – First Your Dream the Highest Pay Job & Flyer Points.
Move to interstates like QLD, WA or SA. you able to find FIFO Mining Jobs. FIFO jobs are available from unskilled, skilled jobs to executive levels. So, I guarantee that almost everybody would find something if you are keen to do so.
In Western Australia, People able to find so many jobs opportunities such as oil, gas and other resources sector.
Most companies are fly you from Perth on commercial airlines. And you able to earn 1000 to 2000 points plus states credits each travel.
According to my calculation, you able to claim around 50,000 flyer points as well as over 600 states credits each year. However, It all depends on how frequently your fly between the city and your work.
How Could You Earn Qantas Frequent Flyer Points on Flights?
Travelers can earn Flyer points & Status Credits for flights with Qantas airline. Also, it is budget airline Jetstar directly. And Oneworld alliance partners airlines, and other partner airlines such as Emirate.
List of Oneworld Member Airline Here
American airline, the British airline, Cathay Pacific, Finnair, Iberia, Japan Airlines, LAN Airlines (Latin America's ), Malaysia Airlines, Qantas, Qatar Airways, S7 Airlines ( As Russia's largest domestic carrier), Royal Jordanian and the latest member are Sri-Lankan Airlines.
Also, check out Oneworld affiliate airlines – Giving travelers to access to more travel destinations around the world.
In addition to the Oneworld partners airlines, some Oneworld affiliate airlines help extend the reach of Oneworld extensive network to even more global destinations as well as points with other travel benefits.
Oneworld connect – is a new and one of the best way for airlines to link up to the world's premier shuttle alliance. Travelers ability to earn and frequent flyer rewards points, and make numerous flyer status points, for eligible flights.
Please Note – Customers from one world connect airlines and Oneworld affiliate program benefits subjected to the Oneworld connect partner offering a frequent flyer programme.
More you fly and how you operate, you able to earn more & more points. An Example – On Qantas from Sydney to Los Angeles you would receive just under 4,500 points.
Qantas Frequent Flyer Points – Book Your Hotel on Qantas App
Qantas Airline Frequent Flyer program has over 189,000 hotels, Resorts and another type of accommodation options available around the world. Such as, from 7-star hotels to Airbnb.
Qantas App Hotels bookings – travelers can earn 3 points per $1 spent on hotel bookings. Also, Partner hotel rewards programs able to claim points.
If you make direct bookings of your hotels, there are many hotels around the world offer Qantas flyer Points for direct bookings, including those in the Hyatt, Marriot and InterContinental Hotels groups.
Airbnb is offering Qantas Airline Frequent Flyer points if you like to travel like local.
Qantas Frequent Flyer Points – Domestic Transportation with Uber Ride
Book your Uber ride with Qantas App – Uber is offering some free points when you ride with them and pay on some of the available credit cards. And example, I earned 60 points from Perth Airport to Perth city on Christmas day ride.
Qantas recently announced that more Caltex locations would be accepting the Woolworths Rewards card. And members can earn flyer points.
Qantas Frequent Flyer Points with Qantas Shopping.
Woolworths Rewards Program – Buy your daily needs in Woolworth. And once you link your accounts, choose the Qantas flyer Points options. You'll claim 870 frequent flyer points for every 2,000 Woolworths Points you earned.
Qantas Frequent Flyer Points with Vodafone & & Earn Points for Online Shopping.
Just open the Qantas app and click on shop icon, able to see so many deals such as Vodafone. You can choose a phone plan whatever available time to time. Most contracts are 24 months long. I'm well sure that you can receive within 6,000 and 20,000 reward Qantas Points.
Online Shopping – Make Sure Always Logging with Your Qantas Frequent Flyer Details.
Qantas Online Shopping is offering points about 1,518 Qantas Points if you order you an iPad on the apple website. Also, if you buy movie vouchers, you able to earn 2 points per $1 spent.
An example – I earned 150 points for Qantas wine that I have ordered for this Christmas.
Earn Points on Duty-Free Shopping at the Airport.
Qantas flyer membership gives you ample the opportunity to shop duty-free and earn flyer points while you're flying. Especially, with the In Sky inflight Shopping service that's available on selected Qantas flyer destinations.
Qantas Airline Frequent Flyer Points when you're Dining Out with Your Lady, and Placed Wins order online.
The Qantas Frequent Flyer program has selected dinning out restaurants around Australia to earn your flyer points. There are currently over 3,500 participating upper market restaurants, bars and cafes around Australia you to choose from the best.
Qantas Wine – if your wine lover, this will be one of the excellent opportunity t accumulate some flyer points as well taste some of the most outstanding wine mostly from New Zealand South Island.
Magazine and Newspaper Subscriptions
Your favorite travel magazines or whatever you're choice. Qantas offering range of new paper and Magazines such as delicious, Marie Claire, The Australian, InStyle and Vanity Fair (US). You may earn 4 points per $1 spent.
Use Qantas Money Transaction Carefully.
Qantas Frequent Flyer points Credit Cards – travelers able to earn flyer points directly on your everyday spending using Qantas Frequent Flyer credit cards.
Best way to accumulate points waite for offers. Some major banks are offering large amounts of points when you apply for the new credit card. Just have to spend some amount of money during the first few months, It like AU$ 3000 withing 90days. Some major offers are below. Most banks are offering around 40,000 to 100,000 points with credit cards.
List of Qantas Money Credit Card Offer Here
Westpac Altitude Platinum Card – Qantas.
Qantas Premier Everyday.
HSBC Platinum Qantas Credit Card.
Qantas ANZ Black Card.
QANTAS PREMIER every day and QANTAS PREMIER PLATINUM Card – 70K bonus Qantas Points when spending $ 3000 or $3,500 in first 90 days + 30K Qantas Points on renewal.
St.George Amplify Signature – Qantas.
St.George Amplify Platinum – Qantas.
BankSA Amplify Signature – Qantas.
American Express Westpac Altitude Platinum Bundle cards with Qantas.
American Express Westpac Altitude Black Bundle cards with Qantas.
NAB Qantas Rewards Signature Card.
Qantas American Express Discovery Card.
Qantas American Express Ultimate Card.
Bank of Melbourne Amplify Signature – Qantas.
Open Qantas Saving Accounts with Selected Australian's Bank!
Qantas Frequent Flyer everyday banking partners Bankwest and Qudos Bank allow you to earn some extra points on selected single transaction and savings accounts. Finance The product such as Bankwest Qantas transaction account and Qudos Bank Qantas Points Saver account.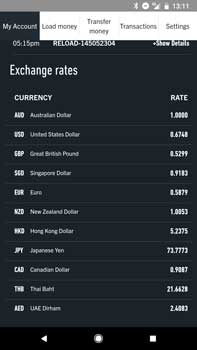 Qantas Travel Money Card
The Qantas Cash Travelcard allows you to exchange use up to 11 currencies when you go travel abroad. Also, shop online. On travel, card earns can earn 1.5 points per AU$1 spent overseas and 0.25 points per AU$1 spent within Australia. Qantas Frequent Flyer membership card can use as your ATM card when you need it. An example – I used this card over in Europe as well as in Asia. The card always offers the best exchange rate compared to other bank travel cards.
Accumulate Qantas Flyer Points Foreign Currency Transaction with Travelex.
Travelers rump up Qantas Flyer Points when you buy foreign currency with Qantas Travel Money online. Also, when you trade foreign exchange or obtain a Foreign Currency Cash-Passport at a Travelex outlet in Aus or NZ.
Current Rate Follows as Bellow.
AU$50 to AU$299: Earn one flyer point for every $5 of value.
AU$300 to AU$999: Earn one flyer point for every $3 of value.
AU$1,000 to AU$10,000: Earn one flyer point for every $1 of value.
Buy Your Car and The Dream Home with Selected Bank with Qantas Membership.
There few banks are offering Qantas Frequent Flyer Points car & home loans. Especially, Macquarie Bank cooperation of Australia has partnered with Qantas flyer points program to provide both a car loan as well as the home mortgage that can earn points in different ways. We've outlined the point details of each below.
10,000 Qantas Points for every $100,000 drawn down at settlement
1,000 Qantas Points each month for the life of your loan (as long as your outstanding loan balance is at least $150,000)
25,000 bonus Qantas Points on the third and fifth anniversaries of your credit, calculated from the day of settlement.
Members Can Earn Qantas Flyer Points for Product and Services.
There few property companies are partners of the Frequent Flyer, and they are offering flyer point for investments, purchasers as well long-term property management with them.
Earn Qantas Frequent Flyer Points During the Winter.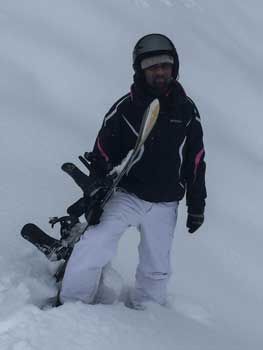 Adventurists can earn flyer points when you book selected Ski resorts with Qantas flights & winter Ski packages. Due to the condition, you only able to book Ski accommodation as travel package.
New South Wales ( Blue mountain) and Victoria (Mt Bulla) ski resorts in Australia.
Niseko, Hakuba, Shiga Kogen, Rusutsu and Furano in Japan, Queenstown in South Island, Mt Hutt, and Wanaka in New Zealand, British Columbia & Alberta snowfield in Canada. Also, In the US, Colorado, Utah, Wyoming, and California in America, few places in France, Few snowfields in Switzerland, Popular ski field in Austria, and few areas in Italy EU.
In South America such as in Argentina & Chile in South America. Also,
Yongpyong ski in South Korea.
Earn Qantas Frequent Flyer Points with your Insurance.
Travel Insurance
QBE Insurance group offers a compressive range of travel insurance options to suit the individual travel need.
Travelers can enjoy some benefits when you order travel insurance from QBE with Qantas Frequent Flyer Points membership.
Able to earn a point per dollar spent on QBE Insurance, excluding Australian Cancellation and Baggage lost & missed place insurance cover.
You can claim extra 1,000 Qantas flyer Point when you purchase an Annual Multi Trip insurance policy.
Qantas Health Insurance.
Qantas Health Insurance policies are issued by NIB health funds limited, and it is a registered health insurance provider in Australia.
Top Hospital & Extras health Cover may earn up to over 40,000 bonus points.
Qantas Wellbeing App – This is one of the best points-earning mechanism. I have earned over 1000 points for the walk around my workplace. Able to receive up to 15,000 flyer points a year. Also, you can gain paying your Insurance premium payments each month.
Income protection and life Insurance with Qantas.
You able to purchase income protection, life insurance, and Qantas health insurance as a bundle and you may end up earning over 150000 Qantas Frequent Flyer Points.
Qantas Frequent Flyer Points on your Travel Car Hiring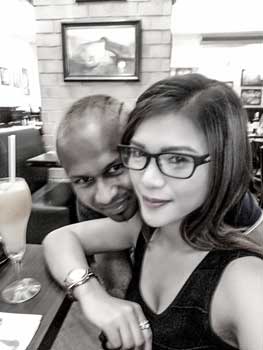 Travelers can earn Qantas flyer Points for rental vehicles hired through Avis or Budget renting companies Australian as well as abroad.
Flyer Points earning rate in Australia. Get 4 points for every $1 value on suitable time, and kilometer charges on car hire from Avis either Budget rental.
Flyer Points earning rate abroad is 700 Qantas Points per eligible rental with Avis or either Budget rental.
Qantas Frequent Flyer Points with Snap Fitness.
Qantas Frequent membership now has the opportunity to earn flyer points on gym workouts with Snap Fitness around Australia.
Use Qantas Frequent Flyer Points programme and date hottest girls such as Aussie Girls, Russian Girls, Bangkok Girls, Ukrainian Girls, NZ Girls & Hot Boys around the world free.