Sexy & Hot boys Travel Destinations Info Guide For Female Solo Travellers!
Time has changed, ladies don't travel just for culture, nature or tradition. They also like to have fun with some of the sexy & HOT Boys while they travel the world. Many single solo female travelers, while traveling the world, like to have a taste of local HOT Boy they just met in a bar. We all know it. 
Well, we are in the 21st century, far in the process of globalization, therefore we all have the freedom to have a casual hook-up. Indeed, maybe apart from Islamic countries, but that is a different story.
Here is the list for all the single ladies to fulfill their wildest fantasies while backpacking around the world.
Our list of countries states those, where you can get safe cultural expectation, freedom for what you want to do and respect for females in general. There is the best fun waiting for you.
Number one Country is Australia – The HOT BOYS Paradise 
In Australia, you usually find ripped, handsome and smiling guys with gorgeous tanned bodies. The most perfect bodies you could ever imagine.
Chris Hemsworth or Hugh Jackman (as perfect examples) have set the expectations really high!
Although Australian guys and men have been crowned the winners of the hottest nationality in the world in past years (being best known for their sun-kissed athletic bodies).
Voted by many, the survey by over 66,000 American women showed that Australian hunks such as 31 yo Chris and 25 yo Liam Hemsworth are seen as very, very attractive.
When you take a stroll along the beach in Australia, you will bump into long-haired, charismatic, sporty, tanned and always positive guys all along the way. They simply have something which will make you melt.
Maybe it's their smile, maybe their accent. Or the way they treat you nicely. Who knows, or maybe it's just the perfect mixture of everything you might be looking for in a guy. No matter what it is, you will definitely find it in Down Under!
Hot Boys
All ladies from Northern Europe, America, Western Europe, Southeast Asia, and England voted for Australians to be the sexier men in the world.
Most of them have voted just because of the Australian Visa. As it may seem, the best way to get the permanent visa to Australia, especially if the lady has no recognized education or qualifications, is under the spouse category.
The best thing about Australia: female travelers to Australia can have plenty of diverse choices because of the multiculturalism in the country. In Australia, there is a mixture of almost every race on the planet.
Australia offers the best looking guys – from Snow white skin, golden brown, yellow to dark black sexy boys.  
Where to find the sexiest and hottest boys in Australia?
In general, it's where all the surf line beaches are. Hot boys with six packs and big gears hang out there.
Western Australian region also offers some high percentage of sexy boys with large gear, especially thanks to big Moir boys who have migrated from New Zealand to Western Australia in the past.    
The Sexiest & hottest boys in Australian East coast are in Sunshine State in Australia – places such as Gold Coast or Early beach.
Margaret River Beaches in Western Australia, Scarborough Beach in Perth, Bondi Beach in New South Wales, Sydney's Spectacular Beaches,  Great Ocean Road during Summer in Victoria and Surfing beaches in Victoria. All those represent plenty of opportunities for you ladies.
Notable advise 
However, do not forget to consider safety before a hook-up –  Australian men may have inpatient and eager personality.
They can be trying hard to get you by forcing you a bit. But in general, they don't want any troubles.
Make sure that before you start flirting and before it all gets too hot in the room, you have a chat about what you're looking for before the night with him.
Australian boys will usually be very happy to buy your drinks and if you keep going, it means you will take your pants off for the night.
Be smart before acting. You're probably not the first one they found in the bar.
Do not Get Drinks for Free?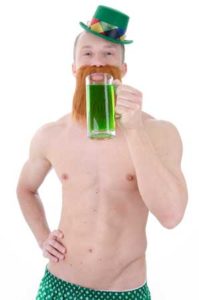 Ireland – Hot Irish Boys are the second 
As strange as it may sound, Irish men were voted some of the sexiest ones in the world. And there are plenty of reasons for that claim. Mostly because of their Irish accent.
Well, they are usually god damn hot looking with their beards and man-like appearance. Their accent is something which will make your heart melt – it's like a piece of music to the ears.
Last but not least, their ability to please the ladies is quite unmatched (yes, they simply know what they're doing).
Ladies also like Irish Boys a lot because of their voice and easy going personality. On the other hand, there is an always a negative side.
They like to get drunk quite often and then you just end up sleeping without nothing much happening, if you know what I mean.
Pakistan – 

Hot 

Pakistani Boys 

  
Pakistani men have been ranked also very high – they claim to be the third sexiest in the world, as per the poll results shared by an international online dating website.
Pakistan is a nature-oriented country – fresh air, sun, and herbal-based food helped to make men in Pakistan the hottest.
They are naturally tall with a strong facial shape, strong dark, and shiny hair and beautiful eyes.
There are naturally some negative sides as well. They possess strong religious views which they then apply to their relationship.
Also, Pakistani boys wouldn't go down very often, there is a lack of freedom and respect for females.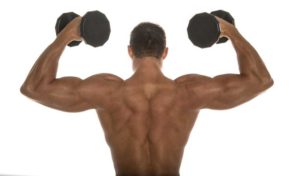 American Hot Boys
Their bubbly and self-confident attitude shines through their personalities. Actors like George Clooney have brought a good name to them. Just look at him, he's handsome, charismatic and simply irresistible.
The main reason American boys are so sexy is that in general, they are just bad boys, Also, Black African American and South American Hot Boys.
Why do the good girls always take the sexy bad boys to bait? Still a mystery, but the bad boys seem to be taking advantage of it still.
It's not a rare thing to developed a huge crush on a bad boy you see around. But why is it so? Why is it that we like bad boys?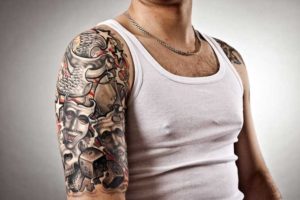 Ladies Think That Danger Is Sexy.
The danger is sexy and surviving danger is even sexier. But what else is also sexy? Being unavailable and unreachable.
A bad boy has usually lots of female admirers. They don't act vulnerable and the chances are, you will never be able to reach him probably.
It will hardly ever lead to a relationship. So bad boys offer that intriguing blend of safety and danger which we, ladies, simply find so tempting.
Negative facts – Quite often, due to the consumption of large amount junk food, energy drinks, and pre-workout drinks, those boys tend to look not so handsome when they reach over 30 of their age.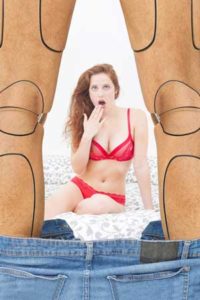 United Kingdom's – Hot Boys 
Sophisticated, charming, topped with the sweetest accent of them all. They just open their mouth and there's no question to be asked.
Especially Scottish Hot Boys from hills side of Scotland are the hottest ones in the UK. They are tall (over 6 foot high), with wide shoulders, muscular-arms, six packs, deep voices, and the most importantly huge equipment.  As soon as ladies see them, they just start melting and competing to get a bang.
France – French Hot Boys 
This French singer, Julien Doré, stands for all French guys. French men are charming, elegant, always nicely dressed and they speak the language of love. There is a reason why we call it a French Kiss, right?
Sweden – Swedish Sexy Hot Boys 
The Scandinavian countries just have the thing for and good-looking men. Swedish guys are usually very tall, athletic, having beards and beautiful (usually blond) hair, blue or green eyes, wide shoulders, and nice eyes.
They belong to the dangerous and cold north and you will feel safe with them. Ice hockey goaltender Henrik Lundqvist is a case in point.
Norway – Norwegian Hot Boys 
Nikolaj Coster Waldau has set many hearts on fire. If his example is anything to go by, Norwegian men are so damn hot! Similar to Swedish guys, the Nordic look just simply works out for ladies and their pants pretty well.
Germany
The good-looking Germans on the field make football fans cheer even more (especially ladies).
Have you seen Mats Hummels on the field? There is simply something about them which makes ladies attract to this nation.
Brazil
Intense looks and athletic bodies make Brazilian men extremely attractive. Take the model Alexandre Cunha for example. They have darker skin, beautiful smiles, and charming personalities as well!
Nigerian
Brilliant Nigerian Masculinity and picture perfect bodies made Nigerians to the top ranking in the world! Besides, all the rumours about the black-skin guys and they gears are true. Just saying..
What does masculinity mean in Nigeria?
It's an important question to ask. Nigeria is mostly Christian and Islamic, and its women are often subject to discrimination and sexual harassment with little access to legal assistance or healthcare, or technically any help at all. Masculine represents power and dominance.
Argentina
Talented athletes, who are drop-dead gorgeous? Head to Argentina! Similar to Brazilians, those gorgeous guys will leave you speechless!
Philippines
Different features and beautiful tans make women fall for Filipinos. Boxer Manny Pacquiao has many fans. Spanish, Dutch and American mix DNA delivers some of the sexiest boys in the world for ladies.   
Their personality usually shines through as well. Some of the Filipino boys are looking more like Pacific Islanders with huge body mass and beautiful smile.  
Danish and Spanish boys also belong to the top ranking in the world. Danish guys, similar to Swedish and Norwegian, have this sexy Nordic look and charming personality. They are also always nicely dressed and kind.
Spanish, on the other hand, has the bubbly personality and sun-kissed skin with face characteristic no one can resist (dark eyes, dark hair), they are usually good cooks too! Canadians, if you ask me, I would totally go for one of some. They are bearded, masculine, and the lumberjack look! Ladies, c' mon 🙂
Let's Travel the world and find out The Sexiest & Hottest Boys Travel Destinations 
More Travel Blogs Here