Last updated on February 17th, 2020 at 06:12 am
List of Beautiful Iceland Lakes
Beautiful lakes images of Iceland offer evidence the ancient forces of nature. The stunning massive glacier covering eight per cent of the country and representing itself as an imaginary travel destination in the world. 
Iceland Lakes: Þórisvatn
Is the second largest natural lake in Iceland and can be found in Highlands part of the island.
The water covers around 70 km2 but as it's regulated, it may increase up to 80 km.
The water level fluctuates between 560 and 578 m above sea level. The shores of the lake are rather bleak and quite steep as well due to the lack of vegetation in the surrounding area.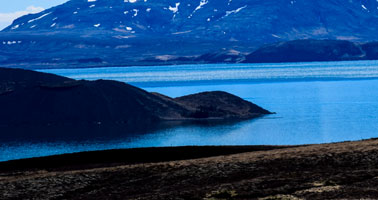 Also, the mostly milky water was caused by the formerly diverted glacial stream.
There is now a regulated outlet all the way down to the power station of Sigulda.
Hálslón Reservoir: The huge water storing reservoir with massive construction cover an area of about 57 km and is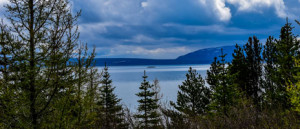 located in the eastern part of Island.
The formation of three vast concrete dams creates a structure which attracts tourists each year.
The whole conservation area has a park status as it also covers one-tenth of the entire island and therefore is protected by the government.
Iceland Lakes: Blöndulón reservoir
 Agai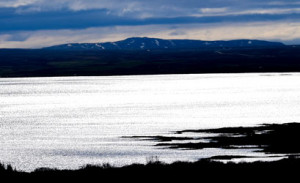 n with the area of about 57 km2 this reservoir situated in Iceland's Highlands belongs to one of the biggest island's lakes.
Initially created as Blönduvirkjun power-plant reservoir, the man-made Blöndulón reservoir lake is now reaching the depth of respectable 39 m.
Great tips for tourist could be the nearby geothermal Hot Springs located just around 25 km further south.

Iceland Lakes: Lagarfljót
With surface covering 53 km2 Lagarfljót is a narrow but long lake with the Lagarfljót river flowing through the whole length.
By its greatest depth, Lagarfljót is reaching considerable 112 m. This significant nature attraction is located in th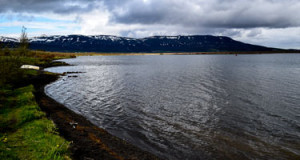 e east and has Hallormsstaðaskógur – the biggest Iceland's forest and also several waterfalls located nearby.
Some locals also believe in the existence of a creature (Lagarfljót lake monster worm) living within the deep lake water.
More Travel Blogs Here 
Look up your best Hotels deals here