Last updated on November 15th, 2018 at 04:50 am
Romantic Trending  Destinations Info Guide 
Planning a vacation? Want to go somewhere memorable with your partner? Do something exciting and truly original!
Visit one of the proposed destinations to get really satisfied. The world is wide open and waits for you and your loved one to explore it.
There is a place you've never even imagined you'd want to visit. Have an open mind and try thinking outside of the box.
Exotic countries with magnificent beaches can give you a proper rest and relaxation. Read the following info to know about the trending travel destinations for couples. 
Trending  Destinations -1, Morocco
Morocco becomes more and more popular each year. This magnificent country, though situated in Africa, has a well-adjusted and modern infrastructure. Quality of service in Morocco is amazing and there's plenty to see too.
Consider visiting Casablanca, Marrakesh, and Tangier. For a proper introduction to Morocco smoke a shisha, drink some tea and listen to native Moroccan music played live in many cafes.
Walk tiny pedestrian streets in the evening, relax on a beach, and enjoy local food. You can buy something at the market, though the market itself will feel like a trip back in time. Finally, see the Sahara desert to enjoy the world's greatest sunsets.
You and your partner will, without any doubt, enjoy Morocco because of its authentic culture and wonderful people.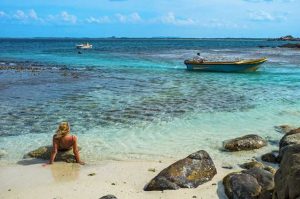 Trending  Destinations – 2, Sri Lanka
Sri Lanka is a small country situated on an island close to the Southern coast of India. Sri Lanka is famous for producing the world's greatest tea because made in Ceylon.
The whole island feels like an eco-park or a natural wonder because of the diverse flora and fauna.
There are many animals and plants which exist only on Sri Lanka. Wherever you go you will have something to see.
Hike in the mountains to see tea plantations, do some surfing, relax on a beach in front of the Indian Ocean, and see great Buddhist and Hindu temples.
Sri Lanka is very romantic because of its natural wonders, lack of industrialization, clean Ocean waters, and fresh air.
It is among the most trending tropical destinations. Couples who come here feel like reformed because visiting Sri Lanka is much the same as being on the edge of the world.
It is a small and secluded Island with nothing else around. Isn't it romantic? And what else do you need when you have your loved on an island that seems like paradise.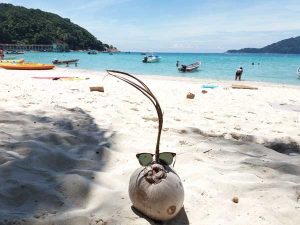 Trending  Destinations – 3, Malaysia
Malaysia is one of the most developed and highly modernized countries in South-Eastern Asia.
It has a lot to offer to couples who plan a romantic getaway. People go to Malaysia primarily because of its clean beaches and seaside with crystal pure water.
You can go diving, snorkelling, and even surfing. Or you can just rent a bungalow and drink daiquiris on a beach.
Kuala Lumpur , the capital, will amaze you because it looks nothing else like other South-Eastern cities.
It has much more in common with European or American big cities because of how clean and shiny everything is.
Malaysia has all the benefits of exotic Asian countries plus developed infrastructure and European-like level of service. You can choose a secluded island to escape from everything and everybody.
Or you can enjoy nightlife attending luxurious clubs and truly fashionable restaurants. That's what puts Malaysia on the list of trending honeymoon destinations.
Visit history museum to know about the rich history of the country and its former glory as the centre of South-Eastern sea trade.
And, of course, don't forget to get a taste of local seafood because you won't come across such delicious cuisine anywhere else.  
Well, Malaysia, Morocco, and Sri Lanka are the trending travel destinations 2018 for couples.
Visiting any of them will surely become an amazing adventure for you and your partner.
And if you are lonely and you do not have anyone to go on vacation and maybe think about creating a family then Russian Brides Dating can help you with this.
---
More Travel Blogs Here