Sigiriya Rock Fortress a famous trave site. Also, the site has UNESCO listed World Heritage in Sri Lanka. In the first place, Sigiriya is rising dramatically from the central part of Sri Lanka. The enigmatic rocky outcrop of Sigiriya is perhaps Sri Lanka'sLanka's single most dramatic historical and engineering sight. Near-vertical walls soar to a flat-topped summit that contains the evidence of the ruins of an ancient civilization in the island nation.
Sigiriya Rock Formation 
The main feature of Sigiriya rock fortress consists of a large rock formation called the Lion'sLion's Rock. So, which is the remanded of an extinct volcano's lava neck? Surprisingly, it stands 200 m tall with a flattened summit and dominates the scenery of the forested plains. There is a magnificent staircase that penetrates the chest of a giant lion, which must be entered to reach the final ascent to the summit (hence the name Lion'sLion's Rock).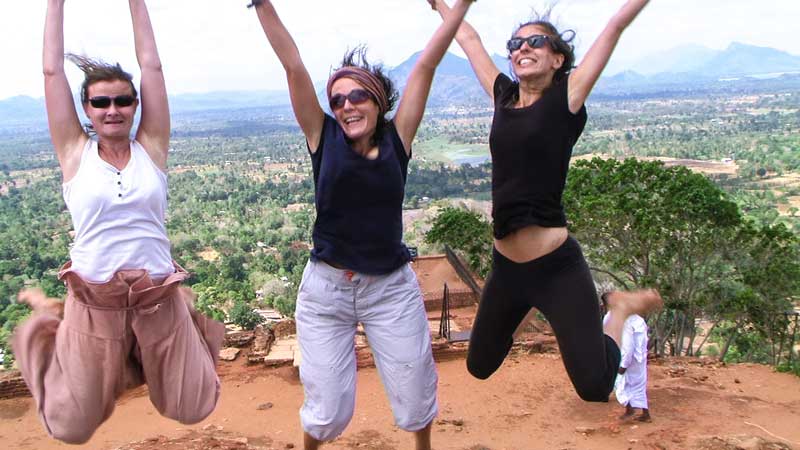 Culture and Ways of Life in Sri Lanka 
Fantastic frescoes decorate large portions of Lion'sLion's Rock, which offers striking examples into the culture and ways of life. Through to the top. You can see the fabulous ancient Mirror Wall. The wall was to be polished for the King to see his reflection as he walked alongside it. By the way, while Lion'sLion's Rock served as the center of this ancient capital.
More Features
There are more features of architectural and artistic brilliance encapsulated in the area. Architects built an elegant citadel, which is close to three kilometers in length, one kilometer in width, and is said to be one of the best examples of ancient urban planning known to this day. The citadel consists of lavish gardens, brilliant fountains, ponds, and human-made water tanks called waves. Also, there are three interconnected gardens, which include the Water, Boulder, and Terraced Gardens. The three are distinct in style and said to be the earliest forms of garden landscaping.
Search, compare, and book over 40,000 multi-day tours around the world.
How long does it take to Go Top Of Sigiriya fortress rock?
It all depends on who you are and how fast you could work. In general, 1.5 hours to 3 hours to the top. There are some 1,200 sharps steps to the top of the fortress rock, where you will be rewarded with panoramic views and, most certainly, a sense of accomplishment for completing the climb.
What is Sigiriya famous for in Modern-day?
Sigiriya (Lion fortress Rock) "is famous for its palace ruins on top of a massive 200-meter high rock surrounded by the remains of a comprehensive network of gardens, reservoirs, and other structures. The stone itself is a lava plug left over from an ancient long extinct volcano. Well, the Mainly, surprising architecture of the old days in Sri Lanka.
How Old is Sigiriya?
Sigiriya consists of an ancient citadel built by Sri Lankan King Kashyapa during the 5th century.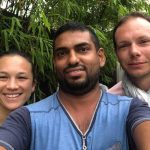 Leel well experience driver in Sri Lanka you to have safe travel around the Island.
How do I get to the Sigiriya rock fortress?
The best way to reach Sigiriya from Colombo is by train and will cost you between LKR 900-1,400. It is an hour and 33 minutes from Colombo. However, there are no direct trains to Sigiriya. The best option is to board the train from Colombo Fort to Habana, which is 15 km away.
Transportation Services to Sigiriya rock fortress
Linked with transportation services, and there are many agencies offering day-tours to both locations. If you decide to visit independently, be sure to have some cash on you for transportation services and ticket purchases. Furthermore, buses only run into the early evening (around 6 or 7 p.m.), so be sure to plan accordingly.
Accommodations
Sigiriya offers accommodations options such as Hotels, resorts, and much more. 
PiduruthalagalaTemple 
If you have time for another attraction close by, the Sigiriya?
PiduruthalagalaTemple
 
It is just about 1 km north of Lion'sLion's Rock and offers a comparable landscape view as far as the eye can see. Also, there is the Dambulla Cave Temple or the Golden Temple of Dambulla, which is only about 25 km from Sigiriya (this site is a must-see if you are in the area!). There are around 80 known caves in the surrounding area, but the main attractions are spread throughout a few caves replete with exquisite artistry, statues, and architectural design. If you decide to visit here and Lion'sLion's Rock in the same day, it would be recommended to visit the cave temples first, because there is so much to see between the connected temples and system of caves. 
More Travel Blogs Here