With a population of just over 60,000, Anuradhapura is the capital city of the North Central Province and also the capital of the Anuradhapura District. By the way, It located close to 200 km north of Sri Lanka's capital, Colombo, along the banks of the Malvathu River, Anuradhapura is steeped in history.
The History of Anuradhapura
The ancient city of Anuradhapura is said to have been the place where Sanghamitta (founder of the female, Buddhist monastic order named Bhikkunis) brought the revered Bodhi Tree, which is still living and celebrated to this day. From roughly 4th century B.C. to the beginning of the 11th century A.D. Anuradhapura was an urban and political center for most of South Asia. In modern times, the city is still considered sacred and aesthetically gorgeous, drawing many thousands of worshippers, pilgrims, and travelers a year.
What are the best attractions to see in Anuradhapura?
The top attractions to visit in Anuradhapura are Below. 
Abhayagiri Vihāra
Anuradhapura Elephant Pond
The Jetavanaramaya
Jaya Sri Maha Bodhi
Mihintale
Ruwanwelisaya
Ritigala Forest Monastery
Thuparamaya
 Kuttam Pokuna
Thuparamaya
Lankarama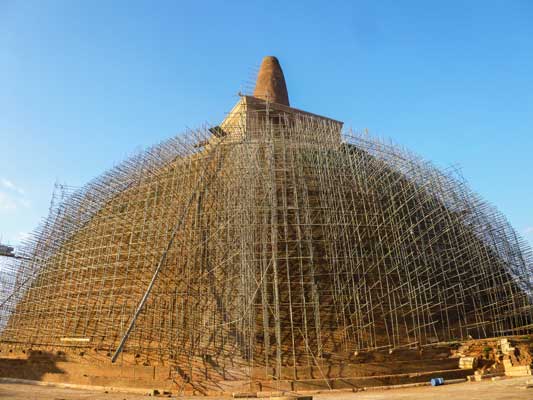 Abhayagiri Vihāra
It was served as an essential monastery site, consisting of a complex of monastic buildings. From about 2nd century B.C. to 1st century A.D., Abhayagiri Vihāra first established itself as a vital religious center, attracting many scholars and thinkers from all over Asia for the many years that followed.
Anuradhapura Elephant Pond 
Or Eth Pokuna is a historic man created pond. It is very close to Lankarama, so it is worth a visit if you are in the area. Well, it used the barth Elephants of the royal family.  
Jaya Sri Maha Bodhi
This tree is commonly referred to as the 'oldest living tree in the world.' It is believed to be the southern branch of the holy Bodhi Tree, and the planting date of this tree is said to have been in 249 BC by King Devanampiyatissa.
The Jetavanaramaya
This beautiful, red-clay colored Stupa was built by King Walagamba in the 1st century B.C. and stands nearly 240 ft. Tall and a little over 300 ft. at the base. It serves as an active praying center to this day.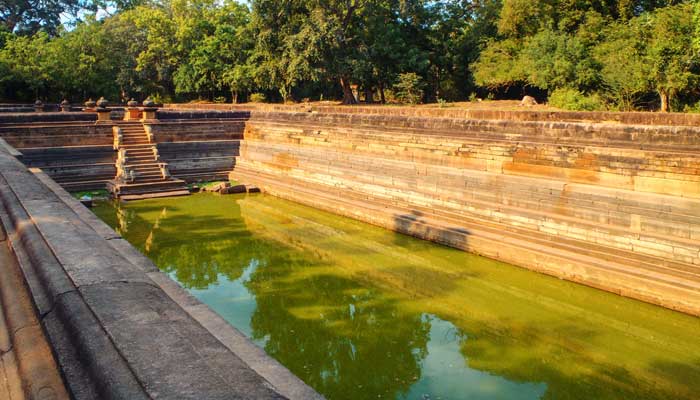 Kuttam Pokuna
Also known as the Twin Ponds are two fascinating bathing ponds or pools, known for their architectural design and aesthetic beauty. In ancient times and even today, the engineering design of Kuttam Pokuna astonishes many visitors. It was the royal barth place.  
Thuparamaya
The structure is the oldest Stupa in all of Sri Lanka. And it is said to hold the collar bone of the Buddha. Which was sent as a gift from India after the city converted to Buddhism? We don't know for sure. This Stupa is known to be smaller in size, but also excellent artistic condition.
The Ruwanwelisaya
This Stupa is another holy stupa in Anuradhapura, standing nearly 340 ft. Tall, making it one of the world's most towering monuments. Many feel the unique architectural design resembles a 'bubble of milk,' but it is is quite gorgeous nonetheless. Ruwanwell Seya, or the oldest time name Swarnamali Stupa. It was built by King Dutu Gemunu, who lived in the 2nd Century BC. According to the history in Sri Lanka. By the way, this was made in a place where Buddha sat and Meditated many years ago. Somehow, The real name is Rathna Pali. Rathna – means Gold and Swarna Gold and Ruwan also having the same meaning. So, Rathna Pali – Swarna Pali – Swarna Mali – Ruwan Mali and lastly, it turns to Ruwanmeli and Ruwanweli. 
King Dutu Gemunu
The full moon Pioya day of the month May 167 Year BC King Dutu Gemunu started to built this Stupa. Sri Lankan Historians were written clearly during that period. By the way, the foundation of the structure was broken during construction. Then, Engineers were auspicious tenth time. The King and those engineers imported select types of materials; it calls oil mud. So, somehow, they used those mud 10m depth foundations to make it stronger.  
Lankarama
Lankarama is one of the smaller temples and just a bit more secluded from some of the other sites. However, it is in great shape with some historic pillars around the outside and many on-going ceremonies and prayers taking place.
The best outdoor attractions in Anuradhapura
Wilpattu National Park

Twin Baths (Kuttam Pokuna)

Kalu Diya Pokuna Natural Black Water Pond

Tissa Wewa

Nachchaduwa Wewa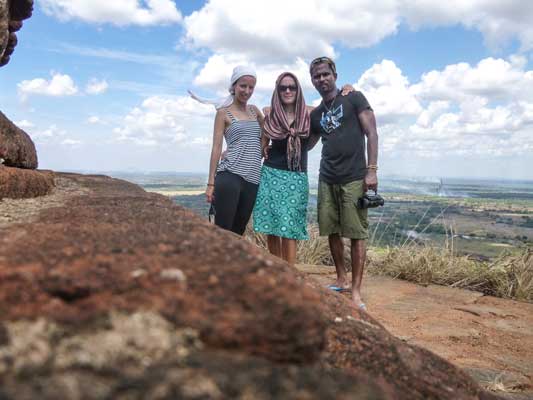 How to Get to Anuradhapura from Colombo?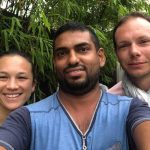 Leel well experience driver in Sri Lanka you to have safe travel around the Island.
Well, Sri Lanka is home to many national long ways. The country offers some of the most advance road networks in South East Asia. Either way, by train or bus, you able to travel to Anuradhapura for around 3 hours. After all, I would instead go by taxi is the easiest way to get there.  
More Travel Blogs