Hikkaduwa National Park is one of two Marine National Parks in Sri Lanka. Surprisingly, it is named a wildlife sanctuary initially in 1979 and upgraded to a Nature Marine Reserve in 1988. By the way, the area received National Park status in 2002 to reduce the effects on the tropical marine ecosystem. O the other hand,  in the Indian Ocean as well as the Sri Lankan Marine ecosystem. Notably, the stunning tropical reef and the entire maritime boundary was declared a national park Sri Lanka environment protection and conservation act. The park is home to a shallow fringing reef that sits only a few meters beneath the surface, thus making it a perfect area for snorkeling and scuba diving.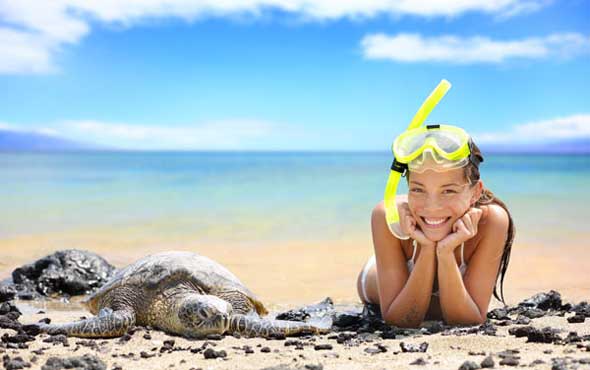 Hikkaduwa National Park Marine Geography 
    The main reef itself is a typical fringing coral reef with a shallow crest and a sheltered lagoon and only has an average depth of fewer than 2 meters below the surface. Also, the reef coral begins at the fishing harbor and extends south for around 4 kilometers. Thanks to the reef, the coastline is protected from the sea, allowing for gentle and calm shoreline waters. The area was once known for its colorful branching and table corals until a warm spell during the 1998 El Nino year lead to a massive die-off of these varieties. Additionally, there has been some damage to the reef due to irresponsible tourism. However, despite these factors, fish populations have remained healthy, and the new growth of coral is taking hold. Although, Hikkaduwa National Park remains home to a beautiful underwater world that entices thousands of visitors each year.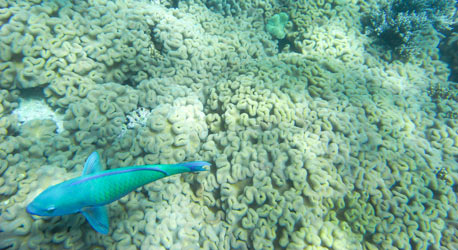 Hikkaduwa National Park What to Do    
Quite simply, the reason people visit Hikkaduwa National Park is for the excellent snorkeling and scuba diving the reef provides. There are around 60 species of hard coral along with over 170 species of tropical reef fish in the fringing reef at Hikkaduwa National Park. Visitors to the beach can find vast stands of cabbage-type Montipora corals and small stands of branching Acropora corals. There is also an abundance of boulder type and encrusting corals. In terms of fish, divers can expect to see angelfish, butterflyfish, parrotfish, snapper, wrasses, trevally, and various species of sea turtles.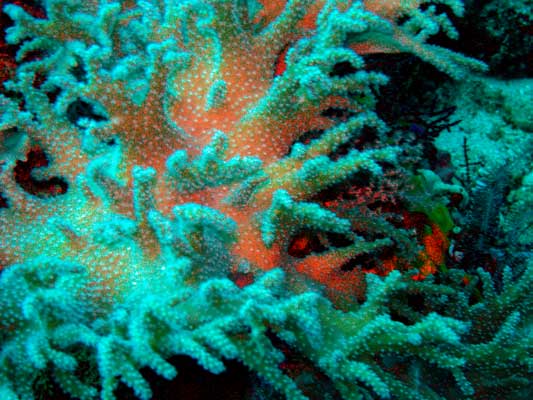 Hikkaduwa National Park Dive Sites
There are a variety of different dive sites that can accommodate all levels at Hikkaduwa National Park. Beginners will enjoy snorkeling in the lagoon. Most Importantly, it's is filled with calm, gentile water as well as an abundance of reef fish. More experienced snorkelers might enjoy taking a boat out to the sea-side of the reef, or out to the deeper coral patches near the offshore rock outcrops. Here there are unique coral formations called "spur and groove," structures, which appear like a giant hand protruding into the sea.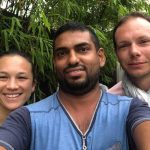 Leel well experience driver in Sri Lanka you to have safe travel around the Island.
Scuba Divers
Additionally, if you are lucky, you might get to see one of the reef sharks that patrol the outer boundary of the reef. In addition to being great for snorkelers, the park has several excellent dive sites for scuba divers. To the shallower reef sites, There are also several deeper reefs and rock formations that are teeming with a variety of marine life. Several dive sites are excellent for underwater exploration and photography. Additionally, several shipwrecks have become artificial reefs. By the way, old dive wrecks are fascinating sights both for it is marine life as well as for the diving sights of the boats at the bottom of the sea. Somewhat, some of the most popular dive sites are in Hikkaduwa such as 
Kiralagala

Godagala

Black Coral Point
Tourism in Hikkaduwa 
Due to its abundance of dive sites and the natural tourist draw to the reef, Hikkaduwa National Park was the starting point of the recreational diving industry in Sri Lanka. The area is home to a variety of dive shops that offer several different tours for all ability levels and fields of interest with regards to the reef. Even if you don't know how to dive yet, visitors to the park can take a scuba certification course. Of course, if you don't want to enjoy the reef from below the water, you can always tour it on a glass-bottom boat, but it isn't quite the same experience that you get from below the surface.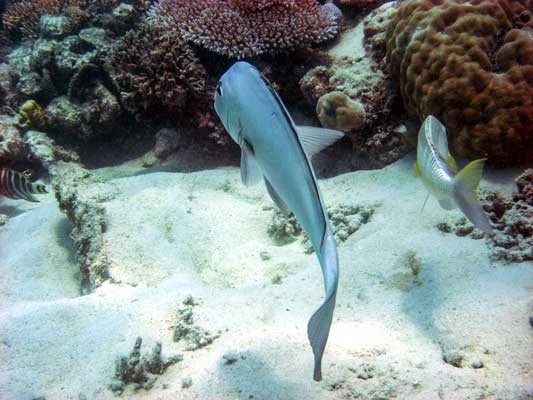 The best time to visit Hikkaduwa National Park
The best time to visit Hikkaduwa National Park if you are hoping to dive is between November and April. During this time, the water is very calm, and visibility is excellent. If you visit during the southwest monsoon season from May to October. Unfortunately, the  water can be quite rough and visibility quite poor. 
Hikkaduwa National Park Where to Stay 
There are several hotels and resorts in the Hikkaduwa area ranging from upscale resorts to basic backpackers accommodation. Also, Hikkaduwa Town popular party destination in Sri Lanka. No matter what your budget or taste, you will be able to find something for your visit to  Hikkaduwa Marine National Park.
HIKKADUWA BEACH PARTY – UNIQUE SEX SRI LANKAN NIGHTLIFE BEACH FOR YOUNG TRAVELERS
 How to Get There
Travelers can have access South of Sri Lanka through road, air also by sea. A new highway road network makes your travel much easier nowadays. Should you be traveling from abroad, it is quite simple to fly into Colombo, take a shuttle to the train station, and then take the train right to Hikkaduwa. It would also be simple to get there by rental car from Colombo. The park can be reached by road from several different destinations on the island as well. 
More Travel Blogs Here