Polonnaruwa second oldest capital in Sri Lanka is the main town of the Polonnaruwa District. And the city is located in north-central Sri Lanka. Polonnaruwa served as Sri Lanka's second official capital after Anuradhapura burned down around 990 AD according to the history.
Ancient Sri Lanka
It was the largest city in ancient Sri Lanka after the destruction of Anuradhapura in 993 AD. This well-design city was first declared the capital of Sri Lanka by King Vijayabahu One. The kingdom was an ancient town that feels tucked away and hidden inside a dense jungle for many years. Then, it was added to the mystique of the place in the country as well as tourists.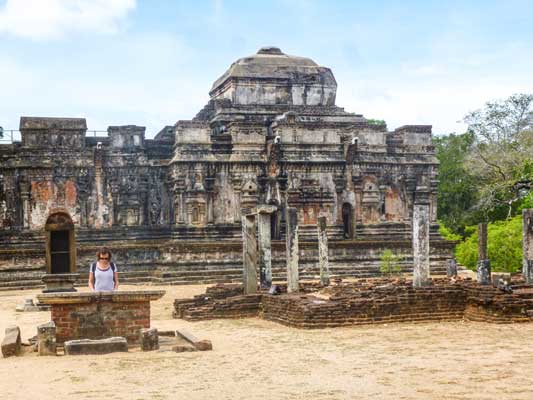 Is Polonnaruwa worth visiting?
In general, other places have well-preserved remains. It is the clear evidence left over the brighter history of Sri Lankan. But this is impressive, nonetheless—worth a visit. Polonnaruwa, like several other places, displays the glory days of Sri Lanka's history.
Polonnaruwa Was a

 Miracle Sri Lankan Capital
Polonnaruwa's past can still be captured with many old monuments, statues, temples, and ruins. Some of the main attraction includes the Royal Place, the Audience Hall, the King's Swimming Pool, the Sacred Quadrangle and the Pabalu Vehera.
How much time do you need for Polonnaruwa?
Expect to spend three to five hours if you want to get to know Polonnaruwa. Well, unlikely main attractions. There are many other places nearby. Would You like to Walk??  There are also fantastic buddha statues and figures carved along the ancient walls. All of these places can be visited, most commonly, by renting a bicycle. Also, it is manageable to see on foot. By the way, world-famous tuk-tuks are around for hire if your feet get too tired. 
Polonnaruwa main Attractions 
Royal Palace

Audience Hall

Swimming Pool

Sacred Quadrangle

Shiva Devale No. 2

Pabalu Vehera

Rankot Vihara

Dagaba Kiri Vihara

Buddha statue at Lankatilaka

Buddha figures at Gal Vihara
Clothing
Be sure to wear clothing that covers your back, shoulders, and stretches below the knees. Polonnaruwa is a must-see!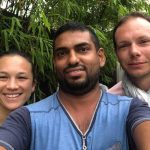 Leel well experience driver in Sri Lanka you to have safe travel around the Island.
How do I get to Polonnaruwa?
The best and easy way to get to Polonnaruwa from Commercial capital Colombo is by train. With the one-way travel in a cab or a bus. Well, Sri Lanka has a newly open highway and travel time much faster than used to be long ago back. It takes about 2 hours with a train leaving from Colombo Fort Station for Habarana, costing LKR 90.00. By the way, the train timetable is the frequency of the thrice a day.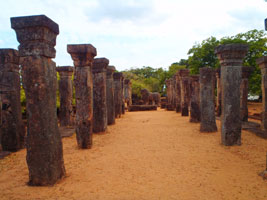 How Much Does It Cost to the Site?
Tickets prices are 25 USD$ adult/ 12,50 us$ child. But If you buy cultural triangle tickets, you may able to cut the cost. The cultural triangle is
More Travel Blogs