Sri Lanka Ayurveda Herbal Medical Info Guide For Medical Tourism Seekers to Sri Lanka for Natural Herbal Treatments.
Ayurveda means a 'Veda' (science) that teaches us about ' Ausha'- a period that one life continues to be. in General, it has been divided into two sections namely 'Kaya Thantraya'- Medical treatment for the ailments with the help of herbal medicine and 'Shalya tantra' ( treatment of ailment with surgical operations)
The History of Sri Lanka Ayurveda!
"Dhanwanthari 'rishi has found kaya Thantraya" – Bharadwaj 'rishi has found a saintly Wiseman and 'Shalya tantra'' (saintly Wiseman). The first book ever to be written on Ayurveda is called Charaka Samhita' It was written by Charaka 'Muni' (Extraordinary psychic, saintly Wiseman).
The book ever to be written about surgical operations in Ayurveda was 'Sushruta Samhita.' It was written by Sushruta 'muni' (extraordinary, psychic, saintly Wiseman).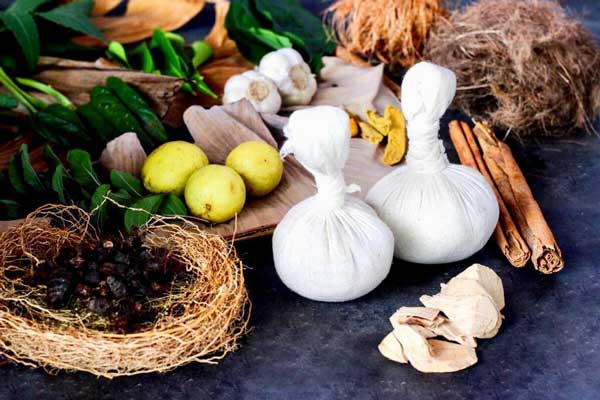 Sri Lanka Ayurveda Treatment Divisions!
In Sri Lanka, Ayurveda Treatments of Physical Illness Come Under Eight Sections.
Treatment 0f child diseases
Treatment of women's diseases Treatment of venomous snake bites
Administering of recuperative medicine
Giving treatment for rejuvenation of the body
Mental disorders
Head diseases
Treatment of illnesses supposed to have come into being because of the malignant influence of so-called evil spirits with the help of 'Shanthi karma' (rites carried out with the help of 'mantra' – word power)
So what becomes apparent is Ayurveda is not to be taken seriously as some haphazard treatment with medicinal plants. Instead, it had developed in ancient Sri Lankan before even many civilizations had come into being. True it is, that its history dates back to prehistoric times when many a saintly wise men called 'Irisi's and 'muni' devoted their life to work for the wellbeing of their fellow human being in the development of Sri Lanka Ayurvedic treatments.
So, SriLanka which has had various influences from its closely located Asian continent quite invariably inherited to Sri Lankan Ayurveda from countries like ancient India, China, Thailand, and the Middle East.
Sri Lanka Ayurveda and Its Current Treatments!
In Sri Lanka, various illnesses are successfully treated with ayurvedic medicine and its efficacy has been so influential that it has sometimes made western medical practitioners surprised. And this is because some diseases which have been declared as incurable have miraculously been cured by the ayurvedic treatment administered by Sri Lankan Ayurvedic physicians or 'Vedamahathayas' and 'Vedanonas' ( indigenous male and female doctors).
Some Diseases with Specialized Treatment in Sri Lanka Ayurveda are as follows.
Paralysis, Arthritis, Hypertension, Diseases connected to the bladder
Gastritis, Piles, Skin diseases, Phlegm diseases, Glaucoma
Scoliosis, cholesterol, Obesity, Myopathy, Osteoporosis
Infertility, Impotence, All kinds of fractures and dislocations
Cancer.
It also practices beauty culture and its 'panchakarma'- spa treatment with herbal medicine- has been winning Sri Lanka Ayurveda its fame as unique when we take the present day world context. I have been telling you quite a lot about the origin of Ayurveda and Sri Lanka Ayurveda. I feel I have come to the most vital section. That is now it is time to introduce to you two 'Vedanonas.' (indigenous female physicians).
Natural Medicine, Sri Lanka Ayurveda. Dr. R.G.M Swarnamali?
Let me introduce to you Dr. R.G.M Swarnamali from a well-known place called Chilaw in Sri Lanka. Because of her exceptional ability to treat several diseases she has become known all over Puttalam district in Sri Lanka. She has had experience in giving ayurvedic treatment for well over twenty years.
Sri Lanka Ayurveda Spezelized Treatmnets!
She treats you if you suffer from piles, head diseases, spinal diseases, obesity, skin diseases, jaundice.
Dr. gives medical treatment in Chilaw. However, she is well renowned for her magical ' panchakarma' – Sri Lanka Ayurveda natural medical massage, she administers with herbal oil. When inquired about her best liked 'panchakarma' she told me that now she has developed her locally made oil massage treatment to treat piles which are known to be a nagging disease to both males and females.
Also, she is a specialist for head diseases; she practices a treatment called 'Sudarakarma' which is a head massage with herbal oil. She told with confidence how successfully she could help patients with depression.
Also, she says her head massage is an excellent spa treatment for various other long-standing head diseases. I propose once you are in Sri Lanka you merely try her treatment at her home treatment center in Chilaw.
Sri Lanka Ayurveda SPA with Natural Medicins!
Her spa treatment is exceedingly suitable for your various spinal diseases. She also gives treatment for obesity skin and terminal cirrhosis. Her husband is also a 'Wedamahatha' an indigenous physician. He is Dr. D.H.C Thilakarathna. He is a well-known specialist in his practice of 'Desheeya Chikitsa' which is a truly Sri Lankan indigenous medical practice.
He is an expert for fractures and dislocations. Besides, he also gives treatment for rabies in his unique way.
So why not try these ayurvedic experts hidden from the world outside and get your own experience about that efficacy of their treatments.
Address : 97/33 Kurunegala Rd,
Sedauyana, Chilaw
Sri Lanka
Email : prabashwarathilakarathna@gmail.com
Sri Lanka Ayurveda Dr. A. Kamani De Silva!
My next introduction to you is the other 'Wedahamine' – an indigenous female physician. She is none other than A. Kamani De Silva 'Weda Hamine'. She is also a well qualified ayurvedic physician. She is particularly important for her inheritance of yet another necessary treatment kind from her generation of indigenous doctors of her family.
That is, she has inherited great secrets of herbal medicine for paralysis. Her father who is not alive now was known all over Sri Lanka as 'Thoduwawa Wedamahaththaya' – indigenous physician of Thoduwawa. She has recreated the legacy of her father's generation's old secret treatments for paralysis, and doubtless, her practice is fraught with her forefathers' secrets related to the deadly disease paralysis.
Sri Lanka Ayurveda Dr. A. Kamani Speselized Treatments!
The Dr treats all kinds of physical inabilities casual by this deadly disease known as paralysis. On the other hand, numbness of hands and legs, lifelessness of limbs, stuttering or stammering caused by paralysis food going the wrong way which is a result of paralysis, mouth becoming crooked as a result of disease, inability to open eyes, disfiguring of the half of the face and stoppage of speech are deadly symptoms of paralysis.
Dr. Kamani has a special gift to identify the 'Roga Nidhana' – the history, cause and the right location of the defective nerves in the body. She can feel your pulse and easily identify it. She has taken many foreign patients by surprise because their diseases were diagnosed on the spot with the help of checking the patients 'Nadi' – Heart pulse.
This type of skills has inherited from her forefathers. That is to say; she is a living scanner. Asked if she has recourse to any 'mantra' – word power for that she smiled and said 'sir I am a Christian, and I only pray – I never practice 'mantra' – incantations. Feeling the pulse was taught to me by my father, Thoduwawa 'Wedamahatha' – an indigenous physician of Thoduwawa.
If you have had paralysis if you have received western treatment to no avail why not try Dr. Kamani De Silva's treatment here in Sri Lanka.
Sri Lanka Ayurveda Dr. A. Kamani to be Considerd!
Her medicines are all prepared by herself at her own home with the secret knowledge handed down to her by her forefathers who were a robust chain of indigenous Ayurvedic physicians in Sri Lanka.
Sri Lanka Ayurveda Herbal Oil!
She administers decorations and herbal oils to treat patients with paralysis. She has some special oils for pressure. This oil is said to cause marvels for patients who lie motionless as a result of disease are treated with administering it to the tongue. Lo and behold! They start becoming active again as if the dead coming to life.
This oil miraculously dissolves blood clots, for hemorrhage of veins. This oil not only cures the patient but also stops hypertension for good. She is said to be the only indigenous doctor giving treatment for hypertension.
Her oils are a treasure that belongs to her ayurvedic generation. For patients with paralysis, a full oil treatment is given to the body to enliven the damaged or weakened nerves and bring them back to normalcy. also treats cirrhosis. The Dr. handles it with some gruel and mixtures. She treats ailments connected to fatty liver, and arthritis. She also addresses obesity. Also, She is also an expert for glaucoma – for that to she uses oils and herbal mixtures and glaucoma for which there is she cures no real remedy in western medicine for once and forever.
Sri Lanka Ayurveda Treatment
Infertility.
She can administer effective herbal medicine for infertility in women, and she also gives a dose for rejuvenation. They are popular among foreign patients who come to her seeking treatments.
She is quite an expert for sciatica. Then comes the stiff neck. She has treated them so fast that the patients who had to wear neck collars for pain have been miraculously treated. Upon being asked once again whether she used magic, she smiled and said '' I treat my patients with my secret knowledge of herbs and herbal mixtures and herbal oils which were given to us by God for I am a Christian to the very marrow of my bones."
Below Location has Special Ayurvedic Treatments for Foreigners.
So my dear friends, you who believe in the miraculous curing effects of Sri Lankan Ayurvedic medicine you should consult her here in Sri Lanka. She is always engaged fully to treat her patients who are both local and foreign.
Address: New Town Madampe, Sri Lanka
Phone: 0771564755
No;1485 Colombo Rd
Katunayaka(in front of IOC Filling station)Two storied building.
Treatments of Cancer through Sri Lanka Ayurveda Treatment in Sri Lanka!
Ayurveda Plantation villa in Kalutara is one location where they treat cancer. They have a prominent ayurvedic physician who is involved in continuous research into developing effective remedies for cancer cases deadly types.
One such notable is Dr. Nishan Jayasundara. He is a prominent member of Sri Lankan National Ayurveda Research Institute and Department of Sri Lanka Ayurvedic Pharmacology and Pharmaceutics at the Institute of Sri Lankan Indigenous medicine. He also held a post at the national Ayurveda teaching hospital as a medical officer.
Sri Lanka Ayurveda Cancers Treatments Hospital – 1!
The Dr. is highly skilled in treating cancer. He is a leader of an Ayurvedic medical team that develops almost all of the anti-cancer drugs.
At Ayurvedic plantation villa, you find a welcome vibe for cancer patients. Everybody there helps the patients in such a way that they get peace of mind necessary for recovery from cancer because they experience trauma once Doctors learn that they have become cancer patients. The rare herbs are used for the treatment is a result of continuous research into finding effective and lasting remedies for this dreadful malady – cancer.
Dr. Hapugoda is another Ayurvedic doctor who treats cancer and who recently has found a new effective treatment for cancer. It said that his treatment does not make the patient spend exorbitant amounts of money like in western medical treatment. Contact him at 0755559229, 0727300666, 0776300666. The Office Located in Kandy, Sri Lanka.
Sri Lanka Ayurveda Cancers Treatment Hospital -2!
Another place where cancer is treated in Sri Lanka is Pulasthi Ayurvedic – 0718285605 / 0778985757.
The doctor who specializes in this is Dr. Vajirajeewa. This medical center is in Dandubendiruppa, Dewahuwa, Galewela, Sri Lanka. He also practices at Jeewaka Weda Madura, 181/6 Mahinda, Jayasinghe Mawatha, Kirillawala, Kadawatha Sri Lanka. Email: drvajirajeewa@gmail.com.
Sri Lanka Ayurveda Cancers Treatment Hospital – 3
There is yet another ayurvedic doctor treating cancer in Sri Lanka at Lots villa House of Ayurveda. His name is Dr. K.P.D. Nimal Jayathilaka. Just log onto www.ayulotus.com for more information.
Hotline +94912264082
Email : aylotus@slnet.lk
Address : Ayurveda Lanka Hospital (pvt), 162/19 Wathuregama , Ahungalla, Sri Lanka.
Sri Lanka Ayurveda Accommodation Options.
Then there is Sri Lanka Ayurveda mangrove Villa Resort
Hotline: +94772914325
Email: info@mangrovevilla.com
Unknown Truth of Sri Lanka Sri Lanka!
If I say, these Ayurvedic physicians are the only ones practicing in Sri Lanka to cure cancer it would be a false statement. Many more indigenous doctors practice unknown to the world but are known to the people in the locality only. If you ever visit Sri Lanka, you could explore for them, but the ones I have mentioned in this blog are the most well known indigenous practitioners who treat the deadly disease cancers.
List of Sri Lanka Ayurveda Hospitals for Longterm Residential Treatment!
Ayurvedic Hospitals in Sri Lanka is providing treatment to both local and foreign patients.
Siddhalepa Ayurveda Hospital Dehiwala-Mount lavinia.
Ayurveda Wedagedara (pvt) ltd
Spa – kandy – 0770115190.
A list of Sri Lanka Ayurveda Doctors and Treatment at Ayurveda Maha Gedara. List of Treatments such as Panchakarma treatment (massage) treatment to overcome health imbalances and impure vitality.
Dr. Kalpana Ratiyala – Chief Ayurveda physician
Dr. Achala Herath – Resident Ayurveda physician
Dr. Nuwan Chinthaka – Resident Ayurveda physician
Dr. Sumudu Perera – Resident Ayurveda physician
Dr. Ruchira Ramoshi – Resident Ayurveda physician
Email: hamgebiz lk@aitkenspense.lk
Tel: +94345555000
Best Locations for Residential Treatments in Sri Lanka!
Sri Lanka Hanwella Ayurveda
Panchakarma – for balancing, healing and rejuvenation. You can also have ayurvedic beauty culture treatments here.
List of Sri Lanka Ayurveda Treatments in The Hospital!
Scoliosis
Rheumatoid arthritis
Osteoarthritis
Slipped Disc
Disc Burge
Cervical spondylosis
Bone spurs in the shoulder
High Blood pressure
Obesity
Myopathy
Osteoporosis
paralysis
Male/female infertility
All nerve weaknesses
All types of fractures and dislocations
Sri Lanka Ayurveda Hospital Branches!
Patients Can contact Horiwila Ayurveda – Ambalangoda.
No 06 Horiwila Weda Gedara,
Kularathna Cross Road,
Ambalangoda,
Tel:+94776573652 / +94776573652 / +94776578908
Email : horiwila@gmail.com.
Horiwila Ayuruveda – Maharagama
22/282 station avenue wattegedara junction Nawinna, Maharagama
Tel; +94776573652 / +94776578908
Absolute Sri Lanka Ayurveda provides complete Ayurveda Treatments!
The chief physician is Dr. Danister Perera
Telephone : +9411257781.
Ayurveda in Sri Lanka treatments at Jetwing Ayurveda Pavilions
Tel :+94312275 / +94812273253
Email: res ayurveda@jetwinghotels.com
Thrimal Sri Lanka Ayurveda Treatment Centre – Habarana.
Tel:+94772353820
Email :thrimalayrvedic@gmail.com
Try Natural Healing in Sri Lanka Ayurveda Today!
So dear reader, we have provided you with a comprehensive, detailed account of marvels of Sri Lanka Ayurveda here. We have told of you some veteran practitioners. But indeed there could be many other practitioners doing secret service in Sri Lanka. In addition to the well known indigenous physicians, I have drawn my attention to two well known(regionally) Female indigenous physicians. Do try and experience the truthfulness of this information. Also, we have provided information about some famous ayurvedic spas well known among many travelers who are into herbal medical treatment and bath. Okay then, Good Luck and goodbye!
Sri Lanka Ayurveda Local Tour Operator Able to Provide Info Individual Needs
Our Sri Lankan Travel consultants are specializing in Accommodations, plan your trips, Places in Sri Lanka, travel like a local, Sri Lankan attractions, Car Renting in Sri Lanka, and much more Please contacts us today.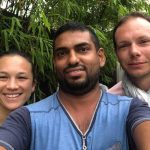 Leel well experience driver in Sri Lanka you to have safe travel around the Island.
Best Hotel in Sri Lanka!