Would you be committed to protecting nature while your traveling or on Holiday in Sri Lanka? Then, Eco Taxi-Sri Lanka is the best option? indeed. Sri Lankan Tour operator and local taxi service have just introduced first ever ELECTRICAL Car Renting Service in Sri Lanka.
As Eco-friendly cars find their way into more and more driveways day by day, car rental companies and taxi services are gradually adding eco-friendly electrical options to their fleets. By the way, Local tour Opertare Mr. Leel in Sri Lanka is offering an environmental friendly Taxi service in Sri Lanka for tourists first time in Sri Lankan history. Go Green with Leel's Eco Taxi-Sri Lanka while you are visiting Sri Lanka!
Eco Taxi-Sri Lanka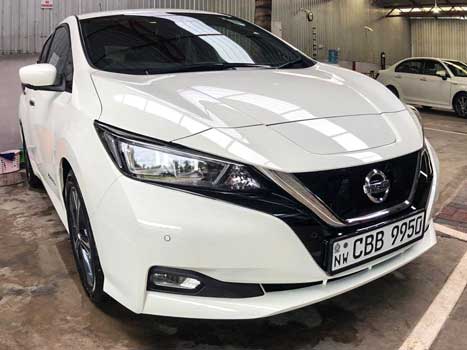 Leel's Eco Taxi-Sri Lanka service is committed to offering customers the newest range of vehicles which have fitted from the latest innovations in terms of Eco-friendly green technology that target to reduced CO2 emissions.
Leel's Eco Taxi-Sri Lanka pioneer eco-car company guarantees the lowest fares. And call us and arrange a pickup from your Villa or hotel.
Find cheap car hire with a driver to be a fast and safe tour in Sri Lanka.
ECO TAXI-Sri Lanka Booking Here and Get a 10% Discount.
With experienced drivers, Rent Your Car in Sri Lanka to have safe travel around the Island.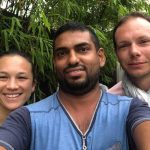 Leel well experience driver in Sri Lanka you to have safe travel around the Island.
Why Do I Recommending ECO TAXI-Sri Lanka?
I have been traveling a few weeks in Sri Lanka, and I used the service. So, I decided to share some Travel tips to travelers to have the best car renting experience in Sri Lanka. By the way,Eco Taxi-Sri Lanka main office located in Negombo town, just few KM from International airport in Sri Lanka.
I Used Leel Eco Taxi-Sri Lanka for an airport pickup first and then all the way to Sigiriya stopping at the Dambulla Cave Temple. Leel was great, and He replied to my inquiry quickly with a definite price. Also. He sent me a picture of the Nissan Leaf we would be traveling in, Price was very reasonable with Eco Taxi-Sri Lanka, and Leel was on time as agreed at the airport and Hotel, Leel was very friendly and points so it exciting things along the way including a stop for king coconuts! Would highly recommend them. Anyway, we used Eco Taxi-Sri Lanka for three days to travel around the island as were on a limited timescale and couldn't believe the $ value we got. The team was punctual, safe, well informed.
Can't Recommend Eco Taxi-Sri Lanka and It is Team Enough.
Eco Taxi-Sri Lanka is Offering Services as Follows!
Tourists can organize own itineraries and charge by KM rate accordingly. More Information Please contact Leel here. Leel Tour Guide in Sri Lanka.
Eco Taxi-Sri Lanka with a Driver!
I would instead rent a car with a driver in Sri Lanka because Driving in Sri Lanka is not that safe. The main reason why reckless driving practice by local drivers as well as complicated traffic laws applies to foreign drivers to the country. ( Sri Lanka-Transport-Driving Information Here).
Sri Lankan Travel Attractions to be Visited!
Piduruthalagala – Mt Pedro in Sri Lanka
Sri Lankan Culture – Highly Civilised Ancient Civilisation
WORLD END – Wonderful Trekking
Ravana Falls One of The Best Tropical Waterfall