Marawila Beach Sri Lanka Tours – Hotels Info Guide
As you come to know the name Marawila you may be filled with curiosity as to what it is really like. To make it lucid to you let me take you on a path of descriptive explanation of coastal town Marawila which lies on the coast of the north-western parts of Sri Lanka.
Its beauty has its inherent natural traits with the characteristic of most golden sandy beaches of Sri Lanka. Its turquoise seas, golden sandy beaches fringed with vast expansions of coconut palms making an enticing spectacle mesmerizes you.
That is not all. Trust me for I live in the same region and speak to you with the first-hand experience. Marawila is teeming with many tourist attractions and among them, you find the wonderful beach hotels and resorts which add great value to this touristy town.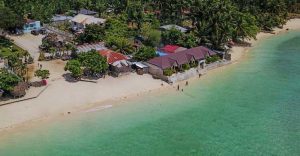 Once you set your foot in this town you find nothing, but many a thing that is definite to take your heart. You the travel enthusiasts discover novel avenues to take you to in your pursuit to find natural beauty, adventurous activity, chilling out vibe, carousels, various sorts of tours which are organized taking Maravila as the hub and enthralling explorations of the locality so that you may find opportunities to observe the lifestyle of the inhabitants.
Well… mostly you find fisherfolk in the locality. Most of them are engaged in modern ways of fishing, but still, you see fishermen using traditional fishing rafts which are a sight to satisfy your curiosity and you may as well take wonderful photo shoots to take home with you.
The beach is closely associated with the mangroves which are really characteristic of the beach at Marawila.
There are vast expansions of sandy beaches set aside for the use of the tourists. These are found close to the beach hotels.
They are very well maintained by the hotels. Amazing is the sunbathing facilities available here. Many tourists who happen to come here love this facility and I am of the view that some feel like lazing in the mild blaze as long as they can choose to do so.
Well…they are mad about getting their skins tanned. Wow! What wealth to take home with you so that you can blow your own trumpet at home about the wonderful sunshine you have enjoyed here in Maravila which is a tropical paradise for tourists. The food which mainly consists of seafood makes the taste buds of your quiver.
---
Best Sri Lankan Tours with A and The Driver. 10% Discounts Available With Traveller Hints. Message on  Viber or WhatsApp.
Leel well experience driver in Sri Lanka you to have safe travel around the Island.

 
---
Maravila Beach is Popular Beach Nightlife in Sri Lanka.
Popular beach nightlife among  UKRAINIAN GIRLS and  RUSSIAN GIRLS, I would guaranty you will get the casual hook up with one of those. 
The beach  is not indeed easy to find a place like Maravila where you find so many attractions concentrated in one place:  the sun, the sea, beautiful views of coconut palms, local lifestyle which is interesting, nightlife, clubs, bars, and wonderful souvenir shops to take home with you something to make the visit an indelible experience.
Many tourists coming to this touristy town quite invariably get entangled with so many trip organizers who specialize tours to various other places in Sri Lanka.
That is to say, here in Maravila you find many avenues to explore other parts of Sri Lanka other than Marawila itself.
This is mostly the case with this touristy beach town Marawila. Even if you come to Marawila with no prior plans to visit beautiful places in SriLanka here you find yourself beset by so many trip makers to make your visit to Sri Lanka a satisfying experience.                                                          
---
 

Things to Do in MARAWILA
While you are here in Marawila you can engage yourself in trip making with diverse travel companies that specialize in archaeology, sightseeing, cultural and historical tours wildlife and nature tours etc.
you can visit the shrine at Talawila, Puttalam where you find St. Anne Church. This is one of the most revered shrines dedicated to St.Anne the mother of the Virgin Mary.
You can go on tours with Renuka tours, Sri Lanka. Renuka is an independent and well-experienced chauffeur for over 25 years.
Contact him at Weherahena Marawila, Sri Lanka. He is friendly professional and capable of giving advice. The travellers who took his service declare that he is excellent.
He helps you save money and has the ability to recommend hotels and restaurants which are of good quality.
Another travel company is Srirangam Viaggi. They are well known for taxis shuttles and cultural tours. This is a company founded well over 10 years ago.
With them, you get customized packages through Sri  These packages are in total agreement with the needs and curiosities of the tourists. They are specialists in the history and culture of Sri Lanka.
---
Best Sri Lankan Tour with a Driver Contact Here
travellerhints.com@gmail.com or +61497822189 on Viber or WhatsApp 
---
Omani  Lanka Tours
They specialize in nature and wildlife tours. If you are into multi-day tours go to them for they have the best of tours for the maximum satisfaction of anybody seeking their services.
This is indeed a company which has been founded 4 years ago. The founder is the tour guide Shehan Nishaka. He has a lot of experience and is knowledgeable about Sri Lankan roads.
His reliability and the thoughtfulness of the itinerary is really commendable and praiseworthy. He has many suggestions on the routes and is completely professional. His outstanding committed manner is really wonderful.
Friends Lanka Tours
Theirs is a tour company that functions in Marawila with their centre in Wennappuwa.
They organize Nature and Wildlife tours and multi-day tours. One conspicuous thing that you see with the guys in this company is the endless cooperation they show from the beginning to the end of the tour.
With them, you have high-security. The tour guide Ravi is well-informed about Sri Lanka history, culture and traditions. He also knows the best places to be and takes you to the exact locations.
C-Lanka Tours and Travels
They specialize in bus tours and off-road tours. Sisira is the guide who is registered with the Sri Lanka Tourist Board.
What does their service consist of? Well,  they organize Culture tours, Nature and Wildlife tours and tours which involve enjoying the scenic beauty. They possess excellent driving skills, as well.
They are wonderful for tours tailored to visit Wilpattu and Habarana game reserves. The drive is really safe and they have expert knowledge about their itinerary and are capable of suggesting itineraries that help you get the maximum value for your money.
Sri Shannon Tours
They specialize in city tours, multi-day tours, cultural tours etc. There is an English speaking tour guide. They also cater to your needs for sightseeing tours and day tours to Kandy, Galle, Rathnapura other locations of your interest.
Sri Lanka Brother Tours
They are expert tour makes in cultural tours, Historical and Heritage tours. Theirs is a family business and have 15 years of experience.
Fluency in English and German is a special quality in them.Their great passion to share things about the country is really a noteworthy fact.
They are also expert tour makers to Negombo, Dambulla, Trincomalee, Kandy, Ella, Tangalle and Unawatuna. They also arrange tours to Safari parks, northern and southern beaches.
D.S tours Day Tours
Organizing cultural tours, sightseeing tours, and nature exploration tours are what they specialize in tourism in the country.
Arrangements are made to visit Kandy and also for travellers with an adventurous mental and physical makeup they arrange white water rafting expeditions.
They also arrange tours to engage in dolphin watching, wildlife safari cultural triangle and Adam's peak. They have tailored their trips in such a way as to exceed your usual expectations.The driver Kalana is really very reliable and knowledgeable.
Visit Holiday Lanka Tours
They organize city tours, historical and heritage tours and multi-day tours.
PL Tours and Travels
They are engaged in city tours, historical and cultural tours, heritage tours and multi-day tours. Dinesh is the guide and you can have a really wonderful life with this travel company.
Chiara Tours
Get their service for sight-seeing tours, nature and wildlife tours etc. They handle a range of activities including tailor-made packages and group tours. They also arrange your accommodation requirements. The programmes they suggest are unique.
This is one of the best companies for individual and group tours. They also have incentive tours, special interest tours and cultural tours.
For business travel to you can rely on them. Their leisure tours are of great quality. Raveen is the best tour guide in the company.
It becomes obvious what great opportunities there are for you to be actively engaged in once you set your foot on Marawila.
Well then let us explore the marvellous chances there are for you to satisfy your gourmet delights here in Marawila. You will be able to satisfy your taste buds here in some excellent seafood restaurants.
Best Restaurants in Marawila
Tao Restaurant in Marawila-Modara Wella, Thalwila, Marawila, Sri Lanka
This is a seafood restaurant. It has an Asian, Chinese, vegetarian and vegan cuisine. Many a traveller that happens to visit this restaurant talk gladly about its cuttlefish, seafood and prawn dishes.
It serves breakfast, lunch, dinner, brunch and late night meals. Takeaways, reservations, outdoor seating, seating, waitstaff, alcohol, and free Wifi are available here.
It is good for ones looking for a romantic place for wining and dining. It is an excellent place for holding business meetings. Kids, families with children and large groups find this place really pleasing.
Seafood Restaurant-Thalwila Beach, Marawila
Here you find seafood, Asian and Sri Lankan food. It is vegetarian-friendly and has some vegan options, as well.
Most of the visitors who have been there talking highly of its prawn dishes, seafood, and the welcome drink reservations, seating, waitstaff, and free Wifi are available here.
 U-Leo Restaurant-Beach Road, Marawila
This is a seafood family restaurant that in seafood. Breakfast, brunch, lunch and dinner are served here. The staff speaks English and Russian.
Mintage Restaurant and Bar – Colombo Road, Marawila
This is a seafood restaurant that serves lunch and dinner. It is open from 11   am-3 pm and 5pm-11pm on all the days of the week.
Saara Beach Restaurant – Beach Road, no 28B Marawila 6120, Sri Lanka
This is a calm and quite seafood restaurant that caters to the needs of seafood lovers. This is a family restaurant that has a very friendly staff.
Port 55
This restaurant serves seafood, Chinese dishes, Asian and Sri Lankan dishes. This is well suited for families, couples, solo travellers, friends, and businessmen.
The restaurant has an English speaking staff. It is open from March –Feb/June-August/Sept-Nov/Dec-Feb
Nightclubs in Marawila
Royal city hall, Nazar Beltern and Club Palm Bay.
There are nightclubs in other places like Negombo.
---

Best Hotels in Marawila
The Best Hotel in Marawila Beach – Club Palm Bay Hotel
LKR 5,935. It has free Internet, free parking, breakfast buffet, non-smoking rooms. Here is a list of facilities available at Club Palm Bay Hotel.
Room service, pool, fitness centre with gym, spa, airport transportation, business centre with internet access, conference facilities, laundry service, multilingual staff, fridge in the room, bar and lounge, air conditioning, outdoor pool, tennis court, breakfast included etc.
There are rooms, suites, non-smoking rooms, family rooms, and accessible rooms, In fact, it has 152 rooms.Price ranges   LkR 5,427 – LKR 21,370.There are rates for average rooms. This hotel serves excellent food too.
In fact, this is a well-liked restaurant and many tourists say that they have a wonderful time at this hotel. In addition to being a popular hotel, it is also a hotel that is sought after mainly by genuine tourists and business people.
---
Hotel Sea Mountain Hotel 
LKR 6,971. It has free Wifi, free parking, air conditioning, beachfront, pool, restaurant, 3.5-star, accommodation, and breakfast.
Amagi Beach Hotel – Marawila
LKR 5,927. Free Internet, free parking, air conditioning, beachfront, pool, non-smoking rooms, and breakfast.
Horathapola Estate-Marawila
LKR 37,950. IIt has free Wifi, free parking, and breakfast.they  have facilities like free cancellation, book now and pay later, pay at the hotel. It is among the most well-liked hotels in Marawila,
Sanmali Beach Hotel – Marawila
LKR 5,448. There are facilities like free Internet, free parking, buffet breakfast, air conditioning, pool etc. One special thing is this is a non-smoking hotel. It is a 3-star hotel with a beachfront and a restaurant.
Saara Beach – Small Hotel
LKR 2,550. The facilities like free Wifi, air conditioning, pool, beachfront, restaurants are available in this small beach hotel.
Villa Viana Inn-Marawila
LKR6,576. It has free Wifi, free parking, air conditioning, beachfront, restaurant and 3-star accommodation. The other thing is this hotel is a non-smoking hotel.
White Rose Beach Resort
LKR 4,081. It has free Wifi, parking, breakfast pool, beachfront, restaurant, room service etc. This hotel is a 2-star hotel.
Solomon Beach Hotel-Marawila
LKR 6,376. The facilities like free Wifi, free parking, air conditioning, beachfront, pool, restaurant are available here in this hotel.
Ninnada Beach Hotel -Marawila
This is a small hotel. LKR 3,367. It has free Wifi, free parking, air conditioning, beachfront, restaurant, room service and with 3-star hotel accommodation.
Mario Hotel – small hotel – Marawila, The Cosy Beach – Marawila, Aquarius Sports Resort-Marawila, Blue and Green Resort-Marawila, Crown Holiday Cottage – Marawila, 
Most hotels have facilities like free Wifi, free parking, pool, restaurant, beachfront, air conditioning and breakfast. La Therressa beach Hotel -Marawila,  Moon  Light Hotel-Guest House.-Marawila, 
---
The following hotels are not really in Marawila, but some who arrange to have their holiday plans in Marawila prefer them.
Karunakarala Ayurveda Spa Resort – Thopputota Waikkal, 61110, Sri Lanka
LKR 15,875. It is a place to rejuvenate. It has facilities like free Wifi, free parking, air conditioning, restaurant, breakfast, non-smoking rooms and 3.5-star accommodation.
Club Hotel Dolphin-Kammala south Waikkal  Negombo
This is a vibrant resort with a spa and outdoor pool plus restaurant, bars and performing arts theatre. It also has free Wifi, free parking, air conditioning, beachfront and buffet breakfast.
BEST WAYS TO GET TO MARAWILA
There are 5 ways to get to Marawila from Colombo or Colombo Airport by bus, by taxi, by train and by car or plane.
By bus   1h 21 minutes
It costs you Rs1830 – Rs 2230.
By train, taxi   1h 36 minutes
It costs you Rs 1634 – Rs 2120.
By taxi for 57 minutes.
It costs you   Rs 3100 – Rs 3800.
---
Drive  57 minutes.
It costs you   Rs.800 – Rs 1200.
Plane    1h 2 minutes.
It costs you Rs 5361 – Rs36863.
Cheapest ways to Travel in Explorations of the Locality
There are tuk-tuks available close to the beach, especially near the hotels. The most popular place the tuk-tuk park right in front of the Club Palm Bay Hotel.
If you take a tuk-tuk it is also very useful as you can explore the locality in a leisurely manner taking your own time.
However, it is always advisable to come to an agreement with the driver about the travel fare before you start your ride.
It is our genuine wish that you will find the information furnished in this account useful and helpful to make a really good visit to Marawila and have a great time that really matches the value of your money. Have a nice time in Marawila!      
More Travel Blogs Here 
---
---
Marawila on Google Map Here