Last updated on November 15th, 2018 at 04:42 am
Haputale is one of the places with rich biodiversity and rewards the ardent traveller with a mesmerizing view of the Southern Plains in Sri Lanka.
This is a town that lies in Badulla District in the Uva province in Sri Lanka. It has an altitude of 1431m.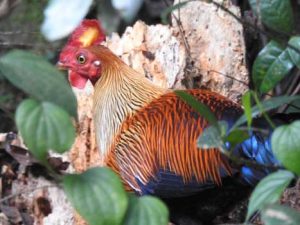 This town is well known for its biodiversity and its richness in flora and fauna which is of diverse kinds Haputale is beset by beautiful hills which are clad with cloud forests and tea estates giving you nothing but a spectacular view of greenery.
Thanks to its high elevation, this town has a cooler climate than its neighbouring locations. You can have spectacular views across the southern plains of Sri Lanka.
The South-West boundary of Uva basin is marked by the Haputale mountain ridges. These mountain ridges continue on to Horton Plains and Adams Peak which is located to the West.
It is 175 km from Colombo and just 40 km from Nuwara Eliya. And also the distance from Haputale to Kandy which is yet another touristy city is 30 km.
When we compare Haputale to Nuwara Eliya it can be called a good tourist destination. It is also similar to Nuwara Eliya by way of its breathtaking sights in pristine and spotless locations of nature.
To get a good view of those enticing views you need not necessarily go on a trek for you can see such marvellous beauty from the Haputale town, as well.
That is possible from the main streets of Haputale. If you think of visiting a mountain town with an abundance of attractions of nature without incurring a high cost as in Nuwara Eliya, Haputale is the best option.
Its proximity to Horton Plains which is a well renowned national park in Sri Lanka goads tourists to choose Haputale as a centre to stay as they plan a visit to Horton Plains. There are other remarkable points of interest connected to this town.
This town was founded in 1905 and has a lot of architectural characteristics which date back to the colonial era when the plantation industry was at its zenith. It is true that tourist infrastructure in Haputale is not well developed.
This is not a matter to cause any sort of worry to you as everything you need could be found there during your visit or stay at Haputale.
There are a lot of hotels and restaurants for both local and foreign tourists. Other than the beauty of nature there are no entertainment facilities in the form of high sounding carousels. However, most tourists who happen to visit Haputale do have their mode of acquiring entertainment.
That is doing nothing but engaging in walks around the city and the areas surrounding this mountain town.
Things to you should do while you are there
There are quite a number of things to engage yourself in and let me call these things exciting.
There are a number of such places with historical significance cultural attributes and natural beauty.
You can explore many other attractions during your stay in Haputale. You can also find yourself encountered with many other outstanding nearby locations which you should not miss out on during your stay in Haputale.
In fact, never ever miss out on the wonderful sights in this town. Try to occupy yourself in treks and hikes in nature trails in this town, as well.
Dambatenne Tea Factory.
If you have an adventurous spirit and are in need of engaging yourself in hiking Dambatenne tea factory is a good location.
You are able to go hiking around the garden of Lipton Tea Manufacturer. As you visit the factory they will furnish you with a detailed account of the entire manufacturing process that is from fermentation to the grading of tea leaves.
How about coming to know about the famous tea baron who built this factory in 1890?
At the tea factory in Dambetenna, there are arrangements inside the garden that is 345 long. This place helps you enjoy the picturesque landscape of the area in a relaxed manner.
You can simply rent a Tuk-tukor a car to this place. To get to the est trips arranged to this location along with other arrangements like trekking, hiking and sightseeing do get the assistance of 'Haputale Trip Planner'.
Lipton Seat.
During your mountain holiday with great views of nature, Lipton Seat is a place that should not be missed out on. Here you catch the spectacular sights of nature.
Basically, it is a land used for tea plantation. You can see nothing but the greenery of the tea plantation around you as far as the eyes can reach.
The name of the place has an interesting background. Here, Sir Thomas Lipton used to sit and have sweeping look at his great achievement –the tea plantation amidst the mists and the cool climes of the location.
As you get to the top what you can see is the breathtaking views of hills and valleys that charm you to its entirety.
The mist which is there in abundance makes the atmosphere quite inscrutable. You can take a hike if you choose to go by the Haputale mountain trail.
The pathway is beautiful and this renders the place its beauty making the hikers enjoy charming facets of nature in its spotless characteristics.
as the pathway is beautiful the place has become the best sought after Mountain View vacation location for the road trippers.
the place does not lose its beauty with the change of seasons but it is best to visit this place in the mornings when the place becomes inexplicably beautiful with the sun beginning to shine shedding its lustre on the entire area.
You can rent a car or a taxi to get to Lipton Seat if you do not choose to hike. Among tourists hiking and trekking are really popular.
So if you have an adventure loving spirit to find yourself fit enough for such excursions to explore nature along nature trails do choose to do so without blowing hot and cold. Your choice will be rewarded.
This I tell you with confidence and assurance. Let me add a few words regarding Dambatenne Tea Factory and Lipton Seat your possession of a good camera or a camcorder will help you take home with you the best of memorabilia from nature in Sri Lanka.
Waterfalls Near Haputale.
The best liked waterfalls in the vicinity are Diyaluma falls, Bambarakanda falls and Ravana falls. 
Bambarakanda falls.
While you are in Haputale you can pay a visit to this marvel of nature. This waterfall is by far the highest waterfall in Sri Lanka.
It is 240.792 m high and it has been ranked as the 299th highest waterfall in the world. It is located in Kalupahana near Haputale.
This waterfall is 5 km away from the A4 Highway. If you want to visit this place and watch it peacefully make sure you go to see it around 9.00 a.m as it is on so crowded at that time.
It is so spectacular that people usually spend nearly or more than one hour feasting their eyes on the loveliness of this gift of nature.
The waterfall is surrounded by a forest of pine trees rendering it an appearance of a lady clad in green attire.
In fact, a visit to this location will be so fulfilling and replenish your memory with pleasant thoughts. This visit to the waterfall will be nothing but an activity complementing your visit to Haputale.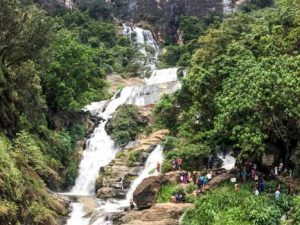 Diyaluma Falls.
This is the second highest waterfall in Sri Lanka with a height of 220 m. It is the 361st highest waterfall in the world.
It is nestled 6 km away from Koslanda in Badulla. If you want to visit it do so on Sundays around 9.00 a.m. 
Usually, people spend up to 1.5 hrs here. You can witness people of many nationalities enjoying the beauty of this waterfall.
Your visit to Diyaluma Falls during your stay in Haputale will give you satisfying moments of happiness making you realise the importance of Haputale as a tourist town here in Sri Lanka.
I would not be taken by surprise if you exclaim "Wow! what a lot of things we can do and gain from this natural hotspot in Sri Lanka".
Ravana Falls.
Ravana Falls is also a marvellous place to make a visit to if ever you happen to choose Haputale as a town to come to for your holiday.
Many a tourist come to see this waterfall thanks to the harm of its great spectacle they are rewarded with by mother nature.
It is 82 feet high and falls from an oval concave rock and is located in Ravana Ella Wildlife Sanctuary in Ella near Bandarawela.
Adisham Monastery.
This is a beautiful Benedictine monastery which was once owned by Kentish tea planter called Sir Thomas Lester Villers.
This post-Victorian architectural masterpiece is a result of an attempt to recreate his English lifestyle here in Sri Lanka.
This place is adorned with English country cottage gardens.
These gardens still retain their fascination to give delightful experiences to the visitor. You can pay a visit and see it for yourself.
The living room and the library is open for public viewing.
If you choose to stay here you can do so as there is a small guesthouse. One thing to note-no photographs is allowed inside the building.
For those who want to refresh themselves with home cooked refreshments, a tuck shop run by the inmates of the monastery is available.
It serves delicious eatables, tea, coffee and other varieties of drinks. This architectural marvel is just 3 km away from Haputale.
If you take the tuk-tuk it will cost you 600 LKR. It includes even the waiting time too!
Thangamale Nature Reserve in Haputale.
"What really is this ?"could be the question raised by you, the traveller when you hear the name of this place.
Well….let me make an explanation. It is a woodland that lies West of this town.I t is a birds' sanctuary. Calling it more of a highland forest with a pleasant ridge-top walking trail would be a more lucid description.
There is a possibility to access it from the Adisham monastery. From here the path goes on to the west through the reserve to Idalgashinna which is 4.3 km away from it.
There is no doubt whatsoever that the curiosity with which your excursion started would end with utmost satisfaction of feeling that you have gained a lot from it. So the cost you have incurred will not be a waste by all means.
Trekking and Hiking.
Let me tell you some of the best hiking trails in Haputale. Haputale Tea plantation Prabhawa mountain viewpoint it one exciting trail while Haputale to Idalgashinna Jungle and railway track is another.
Then there is the Haputale railway forest hike. There is Haputale Bambarakanda hike as well.
How about a hike from Haputale to Bandarawela?There is yet another hike. It is none other than the hike from Haputale to Pattipola.
This involves walking on the railway. Haputale-Idalgashinna is yet another trail. At last, comes the Haputale forest Nature trail.
As you engage yourself in these hikes and treks you could come in close contact with nature, enjoy its beauty and gain new unutterable special experience here in Haputale.
You, the travel enthusiast, choose a mountain town mainly to enjoy the natural beauty and engage yourself in adventurous feats to satisfy your instinctive desires.
As you trek along these trails you can observe fauna and flora, its cloud forests, local lifestyle and hidden facets of natural beauty.
Oh yes, your visit to this city will be really enjoyable and enchanting. Once you get to Haputale, try to get the guidance of professional guides who will help you get the services of the best of hiking and trekking clubs in the region.
These clubs arrange treks and hikes at reasonable prices. You could get further information if you simply surf the Internet and search for information from 'Sri Lanka Trekking Club'.(Srilanka trekking club)
As you trek you may enjoy the freshness of the stream water, but be guided by your expert guides if you wish to bathe in streams.
You should make sure you guarantee your safety. It is advisable that you should not be over enthusiastic, too adventurous or headlong.
Always stick to your guides advice and guidance.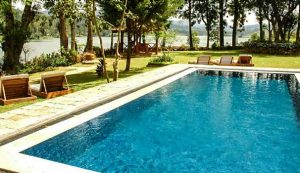 Here are some details on featured accommodation in Haputale
Grace Holiday Bungalow, Haputale, Sri Lanka. It has barbecue facilities, a garden, rooms with kitchens and private bathroom. There is also free Wi-Fi and 24-hour front desk availability.
Thotalagala, Haputale, Sri Lanka.
It features a garden a terrace and free Wi-Fi good room service and also a restaurant. The hotel rooms are fitted with the desk and have private bathrooms and free toiletries are provided as well.
Nature View Guest Inn, Haputale, Sri Lanka.
It has free Wi-Fi, access to a garden with the terrace and also Continental and a` la carte breakfast options are available. You can enjoy meals at the onsite restaurant and it serves Indian cuisine and vegetarian options.
Grand View Guest House, Haputale, Sri Lanka.
It provides a shared lounge, free Wifi 24-hour front desk restaurant, a sun terrace and rooms with balconies with mountain views.
Search Best Hotels Deals with Hotels Combined 
Sa Rest Inn Haputale Sri  Lanka.
It has a terrace with a mountain view, private bathrooms and free toiletries. Its rooms are equipped with sitting areas and some units have balconies.
Amaya view  Inn, Haputale, Sri Lanka.
It has a 24-hour front desk, free Wi-Fi facilities, private parking and a restaurant
T En Zal, Haputale, Sri Lanka.
It has free Wi-Fi, bed and breakfast,  a sun terrace sona free private parking and a restaurant to enjoy meals.
Lakshan View Resort, Haputale, Sri Lanka.
It has a garden, a terrace, a shared lounge 24-hour front desk and free Wi-Fi.
Silan  Holiday Inn Haputale, Sri Lanka.
It has a garden a terrace, a shared lounge, a restaurant and free Wifi at the guest's disposal.
Green Leaves Holiday Home, Haputale, Sri Lanka.
it has a shared lounge, free Wifi, 24-hour front desk and shared kitchen. This homestay also features a restaurant.
Resorts in Haputale.
Here are some featured resorts in Haputale Sri Lanka.
Grace holiday Bungalow, Haputale.It has rooms equipped with kettles and rooms come with the flat-screen TV. Some rooms have a terrace and the units feature a desk.
This area is popular for cycling and hiking and bike hire and car hire are also available at this resort.
Sri Lak  View Holiday Inn, Haputale.
All rooms have private balconies offering scenic views in Ella area.
It also has free Wi-Fi in its common areas. There is also a restaurant and it has free private parking.this is really a good resort because it is in close proximity to the city,  the railway station and the main bus stand.
Viharagala Bungalow,Haputale, Sri Lanka.
It is located in a tea estate surrounded by gardens and grass lawns. This 25-year-old bungalow offers rooms with private bathrooms.
It is 25 minutes drive from Adisham monastery and Sri Lanka's highest waterfall Bambarakanda.
Dayanthi  Summit Resort, Haputale, Sri Lanka.
It features a garden, facilities by way of a restaurant,24-hour front desk, room service and Wi-Fi. 
There is also a children's playground or the sun terrace.H ere you can enjoy the views of the mountains and the garden.
Other types of accommodation in Haputale  Sri Lanka
There are many other holiday bungalows where you can stay. Here come the best ones.
Clouds Holiday Bungalow, Haputale, Artist Cottage Sri Lanka, Air Clouds View, Senkin Holiday Home, Edge Hill View Bungalow, Haputale Holiday Home, Oakland Villa, adisham village home, Iran Holiday Homes etc.
Best ways to get to Haputale
Six ways are available to get to Haputale from Colombo. They are by bus, taxi, car or plane.
A bus takes 6 hours and 13 minutes. It costs you 210 Sri Lankan rupees to four hundred and seventy Sri Lankan rupees.  
A train takes 7 hours and 41 minutes. It costs you 220 Sri Lankan rupees to seven hundred and fifty Sri Lankan rupees.
A taxi takes 2 hours and 55 minutes. It costs you 9000 Sri Lankan rupees to 11000 Sri Lankan rupees.
A drive takes 2 hours and 55 minutes. It costs you  2200 Sri Lankan rupees to 3200 Sri Lankan rupees.
If you fly to Hatton and take a taxi it takes two hours and 28 minutes. It costs you 7761 Sri Lankan rupees to  37163 Sri Lankan rupees.
If you fly to Katugastota and take a taxi it takes 3 hours and 28 minutes. It costs you 11161 Sri Lankan rupees to 34663 Sri Lankan rupees.
Obviously, the cheapest way to get to Haputale is by bus. The quickest way to get to Haputale is by air.
When it comes to flying you can choose from Cinnamon and Sri Lankan Airlines. For more details search for information at the website cinnamonair.com
or srilankan.com.However though it is time-consuming the train journey rewards you with the best of spectacles as your train snakes through the valleys and tunnels. For more information search details in the website railway.gov.lk.
Dear traveller, we have furnished you with a detailed account of Haputale in Sri Lanka. This mountain town with a history dating back to the colonial era when plantation of tea came to its zenith, is really a good travel destination which is worth visiting.
Just go through it and acquire all the information that will be helpful to you. We, traveller hints always try to be of best of help in your exploration of the hidden facets of the world and nature at large.
We wish you all the best and good luck with your anticipated visit to Haputale in Sri Lanka, a Paradise of Natural wonders!
More Travel Blogs Here
Haputale on Google Map Here