North West is where you fly into Sri Lanka as an international visitor. The international airport and the commercial capital also located in the North West. Also, due to Negombo's proximity to the international airport, the West Coast makes for a convenient launching pad to begin your journey. 
Colombo International Airport
The international airport at Katunayake just outside Colombo. As well as some of the most beautiful beaches are here on Island paradise of Sri Lanka.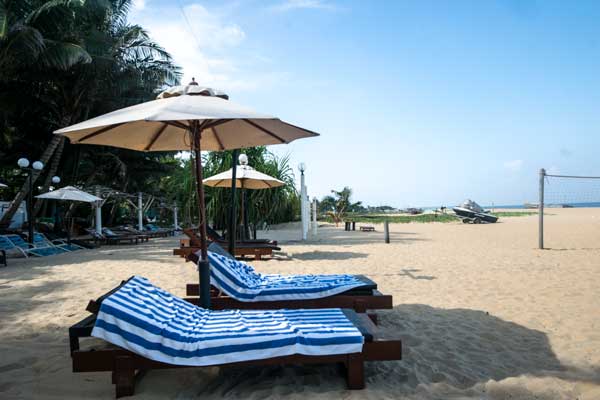 North West Coast Negombo Sri Lanka 
Once ruled by the Dutch, Portuguese, and the British, today, Negombo's identity is more of a casual and slow-paced beach town. Although, there are beautiful reefs right off the coast for diving enthusiasts and also cultural heritage sites consisting of old forts, churches, and temples.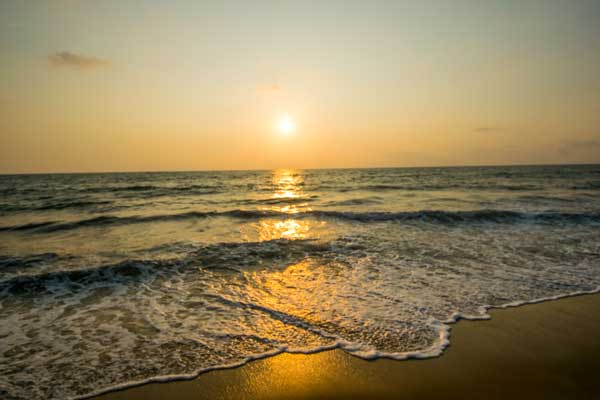 Just a bit north of Negombo is another beautiful beach town with a relaxed vibe and many great places to stay. There a coastal road offering breathtaking, oceanic views. Marawila is also known for its local coconut cultivation. Even many Russian Girls and Ukrainian Girls are hanging around here. If you're looking for Eastern Europeans ladies to get casual hook up? Marawila Beach could be a great place.  
Chilaw Town North West Coast
Heading north, you will run into the larger town of Chilaw. Just about 10 km north, you can find the Munneswaram Temple complex consisting of Hindu temples and Buddhist temples. The temple dates back to early in the 11th century and is currently the leading site for religious practice and festivals.
Most Popular attractions in Chilaw are Sri Munneswaram Devasthanam and some beaches.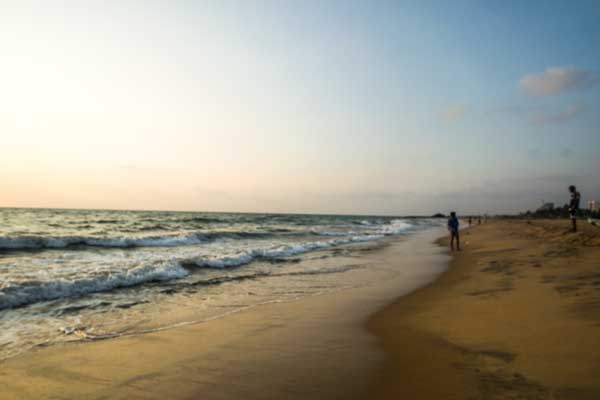 North West Coast Kalpitiya Sri Lanka 
Known as a gorgeous fishing town and marine sanctuary, Kalpitiya is located just a bit north in the Puttalam District. Spanning 14 different islands, diverse habitats such as dune beaches and salt lake. 
Mangrove swamps and bar-reefs create one of a kind environment for a nice family outing. Partake in some watersports, kite-surfing (famous for kite-surfing), or do the backstroke with Some dolphins. Also, Kalpitiya is renowned for its dolphin population, and if you visit between December and April, you will be able to spot some Sperm whales and the occasional Blue whale.
Kalpitiya Sri Lanka peninsula is one of the most famous resort towns in Sri Lanka. Sri Lankan tourism board open the land to local and foreign investments to develop many resorts. The peninsula is compromised around 12 different beautiful Islands for tourists.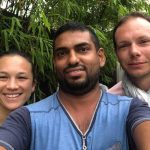 Leel well experience driver in Sri Lanka you to have safe travel around the Island.
Some of the Best resorts are below.
The Rascals Kite Resort  Kalpitiya

Dolphin Beach Resort Kalpitiya

Wilpattu National Park
Continue to witness the natural brilliance of Sri Lanka and stop by the national park just about 25 km north of Puttalam. Spanning an immense 425 square miles from the north-west coast all the way to Anuradhapura, making it Sri Lanka's largest park with a vast array of flora, fauna, and wildlife. The park is world-renowned for its leopard population, in addition to elephants, the sloth bear, and water buffalo. Lots of accommodation availability and great safari tours.
Mannar Island
This Island of the Mannar District in North West Sri Lanka is connected to the mainland by a causeway and only about 32 km from India. Well, due to its geographical location (proximity to India) and the large population of Muslim inhabitants, the Island became a safe-town for refugees and was heavily hit during the war. Today, Mannar Island is not a massive tourist hot-spot, but it does have beautiful, white sand, palm trees, and even wild donkeys! About 13 km from Mannar on the mainland is Thiruketheeswaram Kovil, which is one of five historical temples built to look over Sri Lanka from a natural disaster.
 More Travel Blogs Here