The park is located 245 kilometers from Colombo Capital. Bundala National Park is a UNESCO biosphere reserve on the southeast coast of Sri Lanka. Impressive biodiversity park was formally a recognized wildlife sanctuary before being redesignated as a national park in 1993. Now, the park is regarded as an essential bird area that harbors over 197 species of birds, including the flamingo, which migrates to the area in huge numbers.
Bundala National Park  Sri Lanka Geography
 
The park has a very humid climate, with an average relative humidity of 80% with a tropical climate. Surprisingly, the average annual temperature is 27 degrees Celsius. So, visitors should come prepared with plenty of water to sustain them during their visit. Somehow, the park is also home to five shallow, brackish lagoons, with salt pans in three of them. Well, 
The Bundala lagoon stretches over 520 hectares as the largest in the park. Also, 

The Embilikala lagoon is 430 hectares

Malala lagoon is 650 hectares

The Koholankala lagoon, which measures 390 hectares.

And the Mahalewaya lagoon, which is 260 hectares. 

The Kohloankala and Mahalewaya lagoons are almost entirely developed for salt production.

 
Bundala National Park Attractions and What to Do 
Bundala National Park is an absolute haven for birdwatchers. With some of the country's most enormous bird diversity is within the park. So, it is perfect for spotting a variety of different bird species, including storks, egrets, and spoonbills. Of course, the park is most notorious for its migratory flamingo population. 
Watching Flamingos
There are few better places for watching flamingos in the wild than at Bundala National Park. Although, do you hoping to catch some of the bird's sighting? Well, you should arrive early in the morning as this is when they are the most active.   It isn't just birds at Bundala, though. The park is also home to a wide range of wildlife, including 
Elephants

Crocodiles

Turtles

Civets

Mongooses

Wild pigs

Giant Indian palm squirrels

Black-naped hares

And grey langur monkeys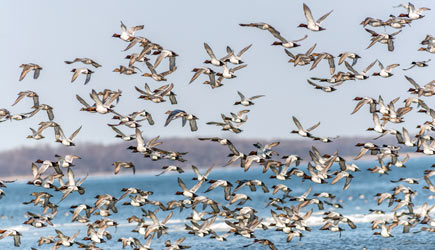 Bio-Diversity
Also, Sri Lanka's unique five species of sea turtle are the olive, Ridley, green, leatherback, and loggerhead; all lay their eggs on the coast of the park. After all, they are consequently making it a beautiful place to see both fully grown sea turtles as well as adorable baby turtles making their maiden voyage to sea. As if that wasn't enough, the park also boasts unbelievable plant diversity.  There are a whopping 383 species of plants that have been recorded in the park, which 6 of those species being endemic to the park and a further seven that are considered nationally threatened.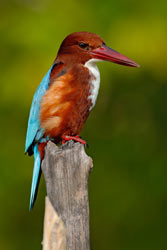 Wildlife Lovers
If you are a lover of wildlife, whether it be birds, mammals, or plants? Bundala National Park is the place for you. There are attractions beyond the impressive wildlife, as you might expect to a coastal destination in a tropical climate. Also,  some beaches are perfect for those just looking for a relaxing beach day.  Although visitors can enjoy a variety of watersports or play beach games and soak up the sun in the sand.
Special Activities
Also, activities like are available. Such as hiring a jeep a popular way for visitors to see the entirety of the park. Considering it stretches for over 20 kilometers, the jeep is the best way to see as much of the park as possible in a reasonable amount of time. Visitors will enjoy the visitor center at the main gate, which provides all the necessary information for your visit to the park, as well as the somewhat intimidating giant skeleton of an enormous crocodile.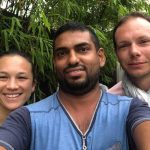 Leel well experience driver in Sri Lanka you to have safe travel around the Island.
 Bundala National Park Accommodations
There are no Accommodations within the park itself. However, many visitors to the park stay in Tissamaharama. Do you look for slightly closer accommodation than the Lagoon Inn is a comfortable spot and is located between Tissamaharama and Hambantota? The Lagoon Inn is only 2 kilometers from the opening gates of the park, and the upstairs rooms overlook marshes that make birdwatching possible without even leaving your room. 
The owner of this hotel is a birdwatching enthusiast, and there are a variety of birdwatching tours that can be organized through the Inn. Kataragama is also within a reasonable distance of the park, and it offers several different accommodation options or all different types and prices for visitors. By the way, Many new hotels opened in Hambantota town, even five stars resorts. 
How to Get There and Transportations 
New hight way open from Colombo to Hambantota and from Hambantota to Matara. So, you could drive to Matara under 3 hours. Also, the park is accessible by road from Tissamaharama, Hambantota, and Matara. Upon arriving at the park, there are jeep rentals. Jeeps are the ideal way to navigate the park itself.  
 More Travel Blogs Here