Last updated on August 29th, 2020 at 01:11 am
The Fun CITY HOLIDAY Guide for Travellers 
Simply passing through a new city is often enough for us to get a taste of the vibe, but what if we want to stay? Just as with any other facets of holidays, there isn't just one avenue or way to experience a new place which will appeal to everyone.
Instead, getting the most out of your holiday means tailoring your trip to best suit your wants, sensibilities, and definition of fun.
With this in mind, we want to take a look at a few of the most popular ways to get to know a new city, to help narrow down which course of action is right for you.
For the City Holiday Adventurous
Seeking adventure in a new city can be difficult based on unfamiliarity alone. Luckily for us, any city with even the slightest interest in tourism or adventure in their own right already contains a wealth of options from which to choose.
Of course, your actual choice here will depend on your financial and time budget, but the eager adventurer can almost always find a new adventure regardless.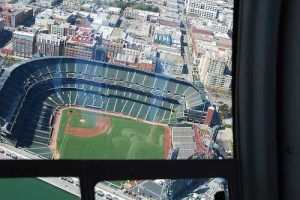 "San Francisco Helicopter Tours" (CC BY-ND 2.0) by Tachasina
Those with the budget could rely on a helicopter or boat trip around the city, or even a hot-air balloon over Berlin , should the weather and geography permit.
Alternatively, travellers could take advantage of some of the more exploratory options available on the likes of Craigslist or other internet message-boards.
A growing market here is the idea of urban exploration, where older and abandoned buildings are explored for what is often nostalgic, and sometimes adventurously creepy.
For Those Seeking Relaxations
We don't always arrive in cities with our exploration caps on, as sometimes the hustle and bustle of the urban world can be more of a stop on our greater trip.
It can also be the case, in more towns and cities than we might think, that many smaller but dedicated relaxation experiences are purpose-built for the weary traveller such as yourself.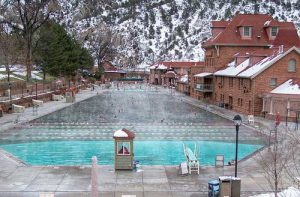 "Glenwood Hot Springs Pool" (CC BY-SA 2.0) by Loco Steve
Hot-pools are one of the best and most established here, especially those outdoor in colder environments.
Those carrying hard stress might also consider the benefits of massage, or even visiting a local rooftop bar, like the QT in Melbourne, which doubles up as a yoga base, in order to both relax and get a healthy dose of local colour.
For Those Wanting History
The two most popular methods here are split between museums and local tours. While we appreciate and hold a special part in our hearts for both of these in getting a look into local or national history, it's the tours which tend to show more of a cit, and see some of the most important cultural settings first-hand.
Sometimes these also include light catering, which is not only great for keeping the kids entertained, but a few drinks can help turn an educational trip equally relaxing.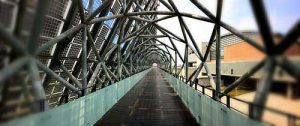 "Taiwan History Museum @tainan" (CC BY-SA 2.0) by Wukuanting
City Holiday – Planning and Knowledge
The best holidays are often built on planning and knowledge. Knowledge not just in the city you visit, but of your own appreciation of holiday activities.
We've seen holiday experiences ruined by the one person not happy to be there, and just as often as not, these people have planned their own activities without fully considering what they might get out of it. 
Know yourself, study the city, plan ahead, and your stay in the city will be one to remember.
Look Up Your City Holiday Hotels Deal Here