Wildlife Reserves Singapore, Take your family, friends on adventure trip to this beautiful reserve and wildlife park in Singapore. Featuring one of the world's largest, amazingly thick green rainforest exhibits, the Singapore Zoo is home to exotic animals from around all continents and beyond, from Asia to the frozen Tundra – that roam free in open, natural habitats.
Sea lions, cheetahs, zebras roam the savannahs of Wild nature Africa and observe them nocturnally in the Night Safari. Walk through the Australian Outback where kangaroos eat out of your hand and feel the nature of down under.
The award winning Singapore Wildlife Reserves is located approximately half an hour outside the city in the verdant Mandai rainforest, which stretches over 26-hectares of land and consists of the Singapore Zoo, the Night and River Safaris and the Jurong Bird Park.
The reserve provides an extraordinary opportunity to see some of the world's most exotic animals, such as the endangered white tiger, the inuka, Asian elephants, fishing cats and the world renowned collection of proboscis monkeys, all of which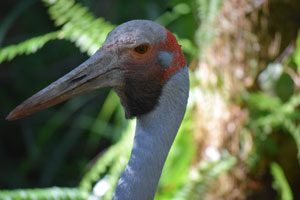 thrive in a naturalized environment.
Wildlife Reserves contains 300 different species of mammals and close to 3,000 animals in total.
Please refer to zoo.com.sg to find the specifics pertaining to ticket packages, directions, transportation links and park hours.
For wildlife and animal enthusiasts, one day is not enough time to take in everything the parks have to offer, so try not to feel
overwhelmed by the many shows, trails, rides and exhibitions.
It may be better to choose the one park that appeals most to you and spend the day enjoying your time rather than rushing around the reserve in an impossible attempt to see and do everything.
The Night Safari begins when the other parks close, so you can carry the fun over into the late evening, making it the perfect romantic night-out.
This is the world's first nocturnal zoo and a top attraction in all of Asia.