Last updated on June 27th, 2017 at 07:19 am
The Singapore River is approximately 3 km. in length and passes from the Kim Seng Bridge through the Central Area (main commercial area) in the southern portion of Singapore, before emptying into Marina Bay and the Singapore Strait.  The river itself is steeped in history.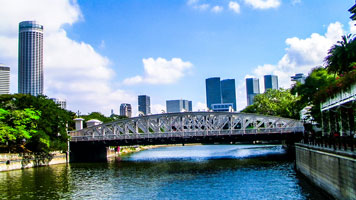 The Raffles Landing Site along the river is where Sir Stamford Raffles, the 'founder' of Singapore, first touched ground in 1819 and decided to make Singapore a main trading post.
Valuable products such as birds' nests, spices and shark fins were all exported to other parts of Asia and Europe.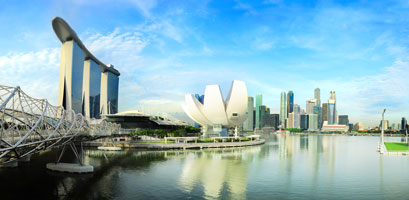 The most historic quay is Boat Quay on Singapore River,  which was the first main trading post.
The rapid demand for products resulted in the creation of Clarke Quay and Robertson Quay.
Beautiful monuments and statues can be found all along the river, as well as unique artisan style shops, boutiques and delicious eateries.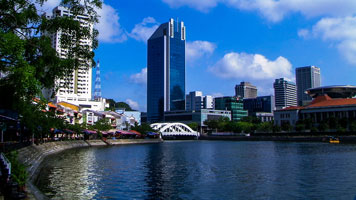 Tongkangs are a type of wooden boat that was most commonly used during the 19th century to carry products along the river.
Today, many of the tongkangs have been refurbished and converted into floating restaurants.
There are also many boat excursions and cruises that offer an enjoyable, relaxing time along this famous river.