Last updated on September 27th, 2018 at 08:44 am
Las Vegas is one of the most exciting places in the world and is a holiday destination for partiers and tourists the world over, but it can be pretty overwhelming.
With so much to do and so much to see it is easy to panic, but if you want to get as much out of your trip as possible, there are a few things you can do.
1.

Las Vegas 

Plan
It sounds dull, and there is definitely no need to have a detailed itinerary that you follow to the second, but having a list of things you want to do or see each day will help you to be efficient and allow you to visit as many places as you can.
Find out opening times and availabilities before you arrive, so you aren't caught out when you get there, and if there is something that you are 100% sure about, see if you can book in advance or reserve a seat – Vegas is packed and if you don't think ahead you may be disappointed when you realize that there are no vacancies for a fancy restaurant or tickets to your favourite show.
2. Be Aware
Vegas is the home of gambling and drinking, so it's important to be safe and aware. Any drink you take, make sure you have watched the bartender prepare it, especially if someone else has offered to pay for it.
Also, stay in a group – it will make potential attackers or muggers less inclined to go for you and if anything does happen then you have people to look after you.
Try not to get too involved with other groups and strangers, even if they seem friendly it is always better to be safe than sorry.
(Image via pexels.com)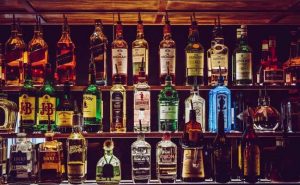 3. Practice Your Game
In a similar vein to the last point, if you want to make the most out of your recreational time at a casino, it is well worth reading up on different types of games, as you can see if you follow this link, there are lots of different types of games to play, from slots to roulette and baccarat.
You can increase your chances of success by practising online – you might find that you have a knack for a game in particular and focus on that one, or you might just want an overview.
Either way, it will improve your skills and ensure that you have a great time when you are in the real thing.
4. Pack Properly
By this, we don't mean packing everything under the sun "just in case" a scenario occurs.
It is more about making sure that you cut out what you don't need, packing the essentials and leaving room for any souvenirs, gifts or memoirs from your trip that you'll want to take home.
If you are travelling to Las Vegas from outside America, a universal or adaptable charger is extremely important as they are not always provided at Hotels and you don't want to be caught without a charger on 10% battery.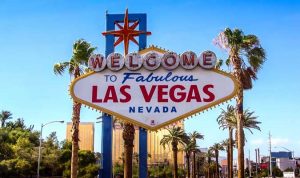 (Image via pexels.com)
The most important thing to remember is that you are there to have a good time, and to relax (or get a little wild), and preparing beforehand means you'll have less to worry about when you get there.
Look Up Best Las Vegas Hotels Deals  Here
Las Vegas On Google Map Here