Last updated on June 10th, 2019 at 05:07 am
How to Make Money Writing Travel Blogs? The Best money making techniques on travel blogs Info Guide for Freelancers or Travel Website Owners to Earn Money on them. I have been traveled over 80 countries and stared this little website www.travellerhints.com. By the way, Yes, I do earn money on my travel blogs.
Firstly, I Have to tell you the truth. It is almost impossible to earn money on it without proper knowledge and skills. But with it. Yes, You're in man. You can keep travel while you make money on your travel blogs.
Let me tell you some common answers for some silly questions travelers are asking whenever I speak about this topic. Well, How to Make Money Writing Travel Blogs and get paid to travel free? These are the questions we consistently get into my inbox from people wanting the travel lifestyle a travel blog can bring.
Can Travelers Make Money Writing Travel Blogs? Yes.
Of course, You can make money off a travel blog and travel websites. You can make money off almost anything such as your ass, boobs, your Penis, your vagina and any part of your body either directly or indirectly with selling skills. So, why not on travel blogs?
It's essential you get your foundation right very first. By that, what I mean. Such as,
Your Brand – Website Domain
Please, make sure the domain is short, meaningful, remember easily, can tell someone over the phone, related category. Please, don't use as your name or puppy's name unless you are willing to pay a large amount of money to promote your business.
Professional Website Designing – Website Tips such as an expert in the design/delivery of cost-effective, high-performance technology solutions. Proven technical, strategy and analysis skills gained from complex work environments and commercial capabilities. When I simplified the above Ideas, the summery is very simple. You should get expert helps in basic Structural design, Purpose – Organic search keywords, SEO, ( Search engines, significant interactions with customers and great visualization.
SEO Simplified as – SEO technical, Page level SEO, Site design: Google Panda, Hummingbird, Mobile Friendly, Pigeon, June 2019 core Algorithm, Payday, Pirate, EMD (Exact Match Domain) and Penguin algorithm. Also, user-friendliness, 402, URL structure, Content quality, canonicalization, Content targeting, right keywords, Domain authority enhancements, future gold, Social media presence, Multiple domains & redirects, Titles, H1, H2, H3, H4, H5 tags, Text in Italic and bold 25%, Meta descriptions, overall site speed, javascript, Link building, needs lot of quality link building and simple unique logo.
Solid Content – Make sure load great contents as well as Serch Engine friendly.
The Second Stage of Make Money Writing Travel Blogs.
There're many types of tools are making your tasks easy such as ist of email subscribers, Tools, and resources, Social media communities, Your USP (unique selling or marketing, presentation or skills), Network of contacts, A media kit, Languages, and Testimonials.
Making Money Writing Travel Blogs is Easy?
Absolutely No. But it could be easier if you learn how to create a business and make money travel blogging from a very early stage.
There are great learning and research time, and it takes an investment of time and commitment looking after like your babe girl. You have to think smart and networking with the right people.
I made big mistakes very beginning of my www.travellerhints.com. But over the past two years have figured out how to do it and the best way to get organic traffics as well as earn money.
WHAT'S THE BEST WAY TO MAKE MONEY WRITING TRAVEL BLOGS?
Well, there many ways to earn money on it. Grow to the point where you have a lot of value to exchange. There no easy way out in a few months of traveling or 2-month writing travel blogs. No company would give you paid campaigns.
HOW MUCH CAN I MAKE MONEY-WRITING TRAVEL BLOGS?
There no limitation. Too many variables at play. It's entirely up to you and the audience you build around your brand.
I suggest you set big goals and then work towards them step by step. I think the higher your goals, the more you'll grow and the more you'll eventually earn. Some people like to set more realistic goals.
MAKE MONEY WRITING TRAVEL BLOGS AND YOUR GOAL.
A well-Optimized Travel website with 50000 to 80000 organic traffics a moth. The site can give traveler to live in 3 world country without any problem.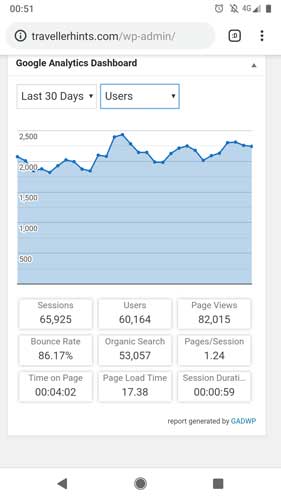 HOW DO TRAVELER'S MAKE MONEY WRITING TRAVEL BLOGS AND GET PAID TO TRAVEL?
I'm Happy to give you basic ideas of earning money on your travel website or travel blogs here.
Making Money with Sponsored Posts or Guest Posts
When your website well visible on search engine. Some Digital media company will send you an email and asking able to publish our blogs on your site with do-follow links. Most cases, They will write the blog, and you have to do hook it up on your website. Prices will be around US$ 100 to 200. It depends on your site ranking and how much the company willing to pay you. An Example,
Hot Trending Destinations For Students. And I wrote this blog "How to Meet Japanese Girls "blog with one do-follow a link, and I charged $ 250.
Links Building
Building links with other websites also a great way to earn some money. If you have high traffic blogs, You can offer direct links to relevant business. And you could Charge yearly rate for it. Same time, You able to share your knowledge with small business for cash while traveling. An Example www.kievfun.com.
MAKE MONEY WRITING TRAVEL BLOGS –Paid Marketing Campaigns with Brands or Official Tourism Boards!
This type of strategies is excellent fun. But you have to have enormous skills, knowledge as well as it is hard works to promote their destinations or attractions. You can use your website or social media pages. Likely, Sri Lanka, Thailand, Singapore, and many others.
MAKE MONEY WRITING TRAVEL BLOGS – Use Your Blog and the Website as a Resume.
My most significant source of income right now some of my blogs. Some People are messaging me and asking can you write a blog with do follow a link to my website. You could write about 300 to 400 words blogs, hook up into your site, one do-follow link and SEO. It makes you around US$300.
Also, You could use some of your best blogs as your CV and get into freelance writing. You may able to make around US$ 70 to 100 from each blog.
Having Blond and Being White
It's bright and well-established that skin color influences of socioeconomic opportunities as well as romantic outcomes with financial benefits. If you're a blogger with the blond and blue eyes, you will have great opportunities to have high income from your websites or blogs.
Several studies indicate that blond and white travel girls are enjoying more easy socializing an earnings premium. And that men favor blonds always have been. An example, if Waitresses wearing blond wigs, possible to receive larger tips from men. Also, getting business deals, Blond girls are more easily getting finalized the travel deals.
MAKE MONEY WRITING TRAVEL BLOGS – Use Geopolitical Factors.
Use Geopolitical factor means; we are using current social and political changes — one of the funniest way to use human factors to make money.
An Example – India has almost well over 1.3 billion people, the middle class getting expansion day by day, many Indians are going to work in the Middle East as well as business people are in India wealthy. But due to severe cultural issues, they can't get erotic entertaining as a western society does in the west. So, write some nightlife blogs or erotic travel blogs and see on google analytical, how much Indians are coming to your website. Numbers are remarkable. I wrote this blog as an example
Sensational Erotic Massage-Perth
MAKE MONEY WRITING TRAVEL BLOGS –Online Travel Guides Services.
Online travel guide and Online Freelancer Services
are a new way to earn money; It is well similar to the social media micro travel hints and tips on Fb pages or group. But online travel guide is very specialized around local attractions as well as local hints and tips. So, Traveller able to organize time with an online tour guide and discuss all information on that vital of destination. Travelers who need te serviceable to pay an hourly rate. So, Travelers able to Travel Like a Local without any dramas.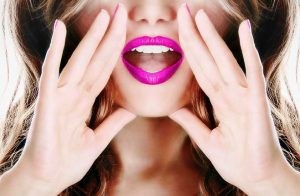 +61497822189

Australia, Perth - Melbourne
Local Tour Guides.
Make profiles of local Tour guide such as City tour, Nightlife tour. Small company taxi service. I have found few tour guide from Ukraine, Sri Lanka, Bangkok so far. In general, They are paying me US10 for each tour I have given to them or base on percentage.
MAKE MONEY WRITING TRAVEL BLOGS –Get Into Affiliate Marketing.
Making money is a long term strategy. It is very slow. But time to time it will give you a massive turnover. If someone books a few air tickets, your part will be significant. Also, It takes time to optimize on google and search engine indexability. Some of my Affiliate Blogs Here.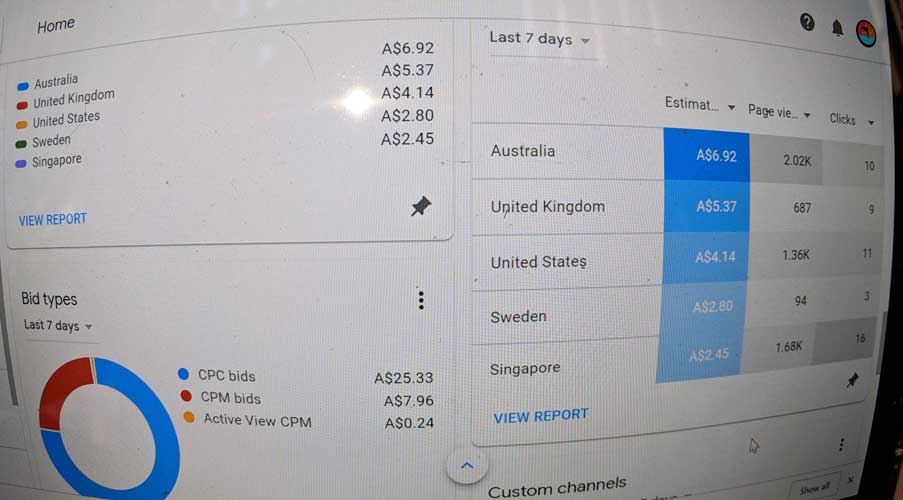 Placing Ads Codes on Your Blogs.
Ad revenue is made considerable differences in traffic. If your blogs have organic traffics with 3000 a day. Ads easy and the best way to earn money. An example: Google pays you Page RPM, Impression, Clicks, CPC and page CTR. An Example – I do make around US$ 350.00 a month.
Selling Ads Space Directly Individual Companies.
This is the same ideas as placing ads codes. But this system makes you regular income monthly or yearly base.
MAKE MONEY WRITING TRAVEL BLOGS –Selling Your Products.
Mentoring and Coaching, online consulting, sell your images & Videos
If you have basic skills and knowledge of blogging. So, You could start teaching and share your ideas with other travelers. Or sell your incredible images and videos or another an idea. Some travelers have their books have published.
Photography is one of the biggest markets. You can sell your images on Adobe stock Shutterstock. There many more stock companies are looking for a product from travelers.
Videos are getting bigger day by day if you have excellent skills in making cute, attractive clips with more details of essential destinations. Their many travel companies are waiting for you right now. Also, Yo able to Monetize videos on social media or youtube.

MAKE MONEY WRITING TRAVEL BLOGS –Podcast and Become a Public Speaker.
There no many travel bloggers are making money using those strategies. Well, I think that many people have not enough confidence to speak in public. Also, Podcast needs high skills to do your digital part as well as you have to have excellent language skills to talk openly and attract audiences.
MAKE MONEY WRITING TRAVEL BLOGS – Add PayPal Donation Options.
Donation options can be extra resources. The choice is not that effective, but it will give you random income as well as you can use the same opportunity to get your money from Local guides and online consulting services without any problems.
Book Hotels Worldwide with Booking.com or Hotel Combined Here.