Guest Friendly – Sex Friendly Bali Hotels Info Guide 
Let me tell you of the worst thing that is likely to take place while you are on the hunt for fun in Bali. And Yu Can't find Sex friendly Bali Hotels. 
When It may be that you make friends with a lovely lady on your night out, Maybe in a club or maybe in a bar. And this could take place right in the street at Ground Zero monument in Kuta.
Wow! Hugs and Roses would be your feeling, and then you may rush to the Bali hotels room with her. Oh to your great distress you will be stopped by the receptionist or security.
And she says with a lot of dignity, but firmly that you are not allowed to take your Indonesian girl into your Bali hotels room.
You will be wondering with heaps of doubt as to why she wants to stop your joy time with her in your hotel room.
The enthusiasm and great eagerness you have had to have a great time with her, the flush of warm blood that concentrated in the most precious place in your body will suddenly stop by her silly barrier.
Upon your inquiring as to what the matter would be, the would tell you that their hotel policy does not let a guest bring an Indonesian Lady into Bali hotels room.
What on earth is this policy would be your thought? And this is what you will experience here in Indonesia. Also the same condition of debarring you from bringing your dream girl into your hotel room in the case in Asian countries like Thailand and Vietnam.
Yes, this one of the scenarios travelers will find in such Asian Countries. If they are squeezing and some bucks from your purse, they will tell you that your room is only for one guest and if you really in great need to bring a girl into your room you should pay them a joiner fee.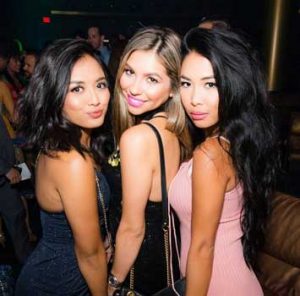 Well here in Indonesia they will tell you that you should spend some extra money by way of joiners fees and it would jolly well amount to 200k or 300k.
If ever you happen to experience this situation and happen to tell a friend who has a good knowledge of Bali hotels he will tell you that it serves you right for not going into detail and finding a hotel where they are guest friendly as to bring the girl you hook up during your night out.
So,  I suppose now you are well aware as to why you should look for a nice place close to the best of nightlife with facilities to let you bring your Indonesian sweetheart to Bali hotels room.
That is to say, your choice of accommodation is a hotel has to be guest friendly and sex friendly at large. You should book such a hotel that will make sure that you get all comfort to match the value of money you pay them.
Sex freindly Bali Hotels, three out of five in Kuta which should rightly be called the nightlife location in Bali. Also, the other Bali hotels are happily located Seminyak, and this is precisely next to Kuta.
Kuta is an area which is up and rising with great nightlife fun making travelers. You can find the bars and girls becoming more and more available in this location year by year. That is to say; it is booming as a fantastic hotspot for the satisfaction of your cravings or sexual love.
In other words, there should be every possible freedom to bring your girl to the room quickly without paying that nasty joiner fee. Well mate, look for such a place. There are such hotels in Bali in plenty.
The only thing to guarantee security is taking her ID card with her to the hotel room. The place is alright for it covers up everybody's safety for you have the identity of the person clearly stated.
What other suggestion do you think, You can make to the hotel reception and the hotel management happy? Make sure you keep the ID of the girl in the custody of the host.
That would amount to covering a legal requirement. They will also be all helpfulness, friendliness, and cooperation to you in your pursuit of sexual love experience.
When she opts to leave the hotel, she can get her ID back — this evidence that they get the proof as to the fact that she goes to the hotel. The situation is indeed to hold up any criminal scenario and guarantee the safety of everybody accommodated in the hotel.
In fact with friendliness and understand everything, you can arrange with the receptionist bringing your girl into your room.
You will be delighted to find the following hotels really to your fleshly taste. To dip yourself entirely in a flavorsome Seminyak journey, Hotel Indigo provides you with six cafes which are characteristic of its uniqueness.
They also give you great avenues by way of bad experiences with its beachside lounge and bar sugar sand.
You can come to know if the hotel is girl friendly or not. Okay. Now I feel it is suitable to tell you of such sex friendly and guest friendly hotels in Bali.
---
Look Up Best Hotels Deal with Hotels Combind Here With Traveller Hintes 
---

Bali Hotels 1 # Indigo Bali Seminyak Beach
You find this place in Bali's most outstanding and spectacular beachfront which can rightly be called vibrant. True it is that this area is electrifying with booming nightlife attractions.
This hotel helps you to experience beautiful and unmatchable island life. This island life that is hotel helps you to explore has been exposed to a casual milue of sophistication.
In here you find centuries-old traditions and culture merged with a complexity that invariably comes into being with the exposition to modern global trends and norms.
This hotel boasts of having 289 rooms, suites and pool villas. All these are attractively crafted with a lot of inspiration of the notably colorful lifestyle of the local community.
The bathroom of Hotel Indigo possesses spa-inspired bathrooms, plush, and beddings. Also, there are balconies or patio with day beds.
This hotel is highly commendable. I do not hesitate to recommend the hotel to anybody who hopes to spend the vacation in a perfect pleasurable ambiance. You can unreservedly call its location as being replete with nothing but perfection.
It is right in the heart of Kuta. Added to all these heartening bits of facts is that this place is located on Jalan Legian. It is one of the best, if not the best nightlife venues in the island.
As you explore the locality, you will come across Sky Garden which is the best nightclub with hundreds and hundreds of girls who are freelancing. This amusement location is 100m down the street.
Then there is the availability of dozens of bars, restaurants massage salons and shops in the area. Let me tell you something interesting to you, though it occurred to me as an afterthought. 
Yes, Travelers should make sure that you take your lustful self to the Ground Zero Monument too. Why do you think I advise you so? There you find what you hunt for here in Bali.
That is you will see this place plaque with the vast abundance of street sex workers vending flesh for fleshly delights.
You can find impressive accommodation amenities in this hotel to match the value of the money you spend on it. You have every opportunity to make sure you get a superior room which comes to you with the inclusion of breakfast.
True, it is really of high quality and classy, and the most exciting thing is that it happens to you just for 45 USD per night.
There is a buffet breakfast which can be called yummy and big. Let me call this breakfast delicious find a chef engage in cooking eggs and omelets right in front of your table.
This hotel is excellent when it comes to its swimming pool and the seating area. You could chill out while enjoying the beer of your choice.
Also, the rooms are highly modern and come equipped with super comfy mattresses. That is a great necessity comfy beds gives you a good sleep and them sooth you when you engage yourself in sex in them.
The place is offering with great privacy within the borderline of Jimbaran Bay that can be called exclusive. The Jimbaran Bay located on the southern coast of the island.
This hotel has 417 rooms. Intercontinental Bali resort has been designed in such a way to merge modern facilities with architecture that is traditionally Balinese.
The hotel has been beautifully rising on the coast of Jimbaran Bay caters to the need of diverse types of guests. It provides to the taste of couples, families, and people who travel for business purposes.
There are beautiful facilities here. They range from sporting facilities to the most modern types of dining. There is also a new business service as well as Spa Uluwatu at this super comfy Bali Beach Resort.
What are the attractions in Citadines Kuta Bali Aparthotel do you think? It is famous not only because it has one of the best rooftop swimming pools but also because you can take your Indonesian vixen to the hotel room where you can comfortably accommodate.
The foreign travelers whose carnal delights a found within the bounds of the walls of their offices. No restrictions and absolutely no joiner fees.
All such humbug is absent here in this superb hotel. The hotel is just a 4-star hotel, and the guests are amazed at the fact that they can get studio double beds just for 47 USD per night. If you want, You can add breakfast to room comes just for 52 USD.
You find it situated right at the beach. The hotel you will think excellent if being close to the beach is something in your priority list.
As it lies near the famous nightlife region such as Jalan Legian, the Harper Kuta Hotel is better situated and is well liked by the travelers who take great delight in engaging themselves in nightlife pursuits. What Else can you please yourself?
Well, just away from 650 meters to that street you can find the spectacular Mama's Restaurant. The outlet is a trendy restaurant specializing in German cuisine. For the satisfaction of your gourmet delights entirely you should try their yammy, Cordon Bleu.
The place is indeed a boutique venue. It is so close to you and inspires you with its bestness. Here you can see a beautiful mixture of the business undertaking, education a healthy lifestyle and wellbeing.
With togetherness in our entrepreneurial struggle which is made up of a global community having similar tastes and opinion – a global community of game changers, innovators, digital nomads and entrepreneurs we work, play and cast forth pleasing inspiration.
This hotel lies in the epicenter of the island of Bali. It lies away from the hustle and bustle of the city life and is nestled in a place replete with soothing peace.
As it finds itself happily located amidst tropical water garden which is lush being true to the very expression as it is in the company of flowering trees and vast expansions of coconut palms you tend to think that this is a place full of magic spells that fill yours with unforgiving.
I am sure you want to indulge yourself in luxury on your holiday that comes with a hell of a lot of sexual experiences. If your answer is definite?
This hotel which is top notch is an exciting mixture of a symbiotic of traditional Balinese architecture and design with state of the art amenities and superior quality.
Come to this hotel spend just 85 USD to inhibited in an excellent King Room. Your dream girl well is gladdened as you tell her that your room to which you want to take her to is in this lovely hotel.
Wow! You might as well tell her that she could watch a movie in your hotel room. It lies right at the beachfront and just in a walk of 7-8 minutes you will find the Beachwalk Shopping Centre and in another 13 minutes stroll you will find yourself to the bars on Jalan Legian.
The villa is situated in fashionable Seminyak. Amadea Resort has won many awards on Agoda. It also has received many good reviews on the site in a positive direction. It has an average rating of 8.4, and the reason is self-evident.
There are several good reasons for this. The pool area looks and feels extremely happy, peaceful and picturesque. It seems romantic as well.
The hotel is the most appropriate location to chill out with a drink in the company of your girlfriend. The other reason for its popularity is the ability to have a room for 65 USD including breakfast.
Many a guest call it an excellent hotel for this reason. Though it is a 4-star hotel, its comfy rooms and pleasure giving vibe are commendable.
The other reason for its great popularity is none other than its being guest friendly and sex friendly.
You have no restraints here to bringing girls, Indonesian or otherwise to your room to engage in your sensual delights.
There is only one requirement to carry your ladybird. Just produce her ID to the reception and on you can go into your room with her. So choose Amadea Resort and realize the sex dream of your holiday.
The hotel indeed is a Bali airport transit hotel. The place is near the airport called Ngurah Rai International airport in Bali.
This hotel is also famous as Manggar airport transit hotel. Manggar Indonesia can be named the best of resort hotels in Kuta Tuban area.
This hotel also has a symbiosis of traditional Balinese architecture and modernly sophisticated characteristics. Its park has a swimming pool.
It is beautiful making the guests feel relaxed and immersed in soothing solace. Added to all that is the nearness to the International Ngurah Rai Airport.
Tuban which is in the center of the shopping area is also located near Kuta Beach, Nusa Dua, Uluwatu Temple and many other venues of recreational facilities.
This hotel is happily nestled on the lustrous waterfront of Tanjung Benoa Beach. It has on its premises a very air-conditioned accommodation that can be called modern.
It also offers virgin beachside experiences. Such experiences are for a selected category of individual who come as families, couples and solo travelers.
It gets to it from Bali Ngurah Rai International Airport. It takes less than 15 minutes, and in five minutes you can arrive at Nusa Dua which is an exceedingly well-liked tourist destination. It is also 20 minutes from Kuta, the Bali beach.
It takes 5-10 minutes to walk to the beach and nightlife alleyways from the Flora Kuta Bali Hotel. It is insulated from the vibrant main streets of Kuta.
As a result, it is profoundly peaceful, and if you are looking for a place with peace, this is the location for you. The hotel rooms are as clean as clean can be, and there are also fully air-conditioned.
They also come with TV rough with limited English channels. It is complete with its mini bar where you can enjoy your drink with excellent prices for your refreshments.
It's free and with balconies that overlook the swimming pool are lovely. It is a marvelous place to sit and chill out. The facilities in the bathrooms are sufficient. Also, the staff is all friendliness and helpfulness.
When you consider all the positive facets of this hotel you can call yourself lucky for having chosen it.
Guest Friendly Bali Hotels 10 # Artemis Villa and Hotel
This hotel is located right off Jalan Camplung Tanduk. the hotel is indeed one of the central nightlife regions in Seminyak. The other one is known as Jalan Kayu Aya, and it is further up north.
The Artemis Villa and Hotel can rightly be called a good choice of yours if you think of being a solo traveler and is eager to bring your Indonesian babe into your hotel room.
It is sex friendly and guests friendly. There is no cock and bull story as joiner fees here. You can enjoy your full freedom and engage in sexual pleasure in your hotel room.
The location of the hotel is an alley away from the central street guarantees that it is calm and has an ambiance to chill out as long as you please.
What is more? If you like to leave the hotel and go to some beautiful bars, it is just a matter of 100 meters from this hotel. There are also some restaurants serving excellent cuisine. These bars and restaurants are on Jalan Camplung Tanduk.
Do you now feel which place to choose to stay in? Are you torn between Kuta and Seminyak? If you desire to enjoy nightlife and have lovemaking experiences with a girl in the bars and clubs, there is no better place than Kuta.
It is full of best nightlife spots, and also it has the highest number of working girls ever. It may be that you want to meet those regular girls and have some exciting and romantic dates in restaurants and classy and top-notch bars.
If it is the case, you should not hesitate to choose Seminyak. Oh yes, it can be called a much better choice of a prudent traveler.
You can find this resort located from 10 minutes walk north from the Kuta an Egan center. And also it is established from 20 minutes walk to the beach.
Then it is also located within a few minutes walk from the hotel's regular shuttle service. The rooms are rather small, and the beds take much of its space.
The beds are blemishless and as clean as clean can be. They also have flat TV sets and excellent air conditioning facilities.
What other things are there to attract you? The mini bar and refrigerator and the bathrooms with warm water. There are also abeutiful balconies with tables and chairs, and this makes it a nice place to sit and enjoy the atmosphere.
There is a swimming pool, and this area is excellent with a swim up bar which plays good music to chill out and gladen you to the very marrow of your bones. Well, I have spent some time here in this hotel.
More Travel Blogs