Pulau Misool Island is one of the four major islands of Raja Ampat. Raja Ampat is an archipelago and the other major islands are Salawati, Batanta and Waigeo. Since Raja Ampat has 75% of all known species of corals and ornamental in the world, some of them can be also found in the waters of Misool.  It is located in the west of Papua, Indonesia bordering the Seram Sea.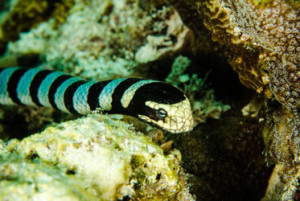 The crystal clear water of Misool is one of the many reasons why diving enthusiast will definitely include this place on their bucket list. The water visibility can reach from 10 meters to as far as 30 meters.
Although  diving is one of the attractions in Misool , the  Misool Eco Resort venture not only in catering divers to dive but as well as in protecting the habitats and the species that live in Misool.
They do implement the No-Take Zone wherein they ban fishing, netting, shark finning, harvesting turtles or their eggs, use of cyanide or potassium borate, bombing, etc.   They also have projects to protect Manta Rays and Shark specifically and the reef restoration.
 Pulau Misool Island Eco Resort is an exclusive dive center and it is located in a privately – owned island of Batbitim. It offers great
accommodation both for divers and travellers. They have luxurious cottages with a veranda and stairs that lead down to a lagoon.
You can also occupy one of the 4 Deluxe Villas in the island. The resort has various delicacies from western, Asian and vegan dish. Rest assured that all the seafood that is being served was harvested outside the No-Take Zone.
If you are not into diving, you can enjoy the land area of Misool. The island has a thick green carpet of dense forest and mangrove swamps. There are rock paintings which are called petroglyphs that can be seen in the caves of Misool.
Because of the erosion of the blue sea and the curving of the waves – a vast of limestone from east and west of the island was formed which stands for one of the many reasons why Misool is such an attraction.
To reach Missol, you can go by air from Jakarta, Makassar, Surabaya, Manadi and Ambon going to Sorong. There is a private speedboat in Sorong that is arranged by the Misool Eco Resort. The trip will take 4 – 5 hours.