SANUR: Get stunned with one of Indonesia's most captivating beaches, the Sanur in Bali.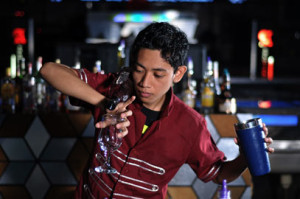 Sanur, located at the coastal beach of Denpasar city of southeast Bali is yet another perfect destination to go to, especially for tourists who are more inclined on laid back beaches and relaxed seaside ambiance.
It is also the very first resort being developed in Bali.
Sanur Beach used to be a fishing village before and has continually maintained its charisma most especially for visitors from Europe.
Aside from being Bali's biggest traditional village, it is also widely known as the most popular tourist attraction in Indonesia. For visitors, you can reach the place from Denpasar, only by about 5 to 10 minutes drive.
It is also popular for windsurfing activities and other water sports like boating. You'll find plenty of accommodation facilities and hotels with their best commercialized restaurants, shops and modern facilities, just enough to make your visit more enjoyable.
The best time to go there is usually around tropical season, especially during May to August. Those are the perfect months of the year wherein you can enjoy the vacation with your family or friends. Or if you'd like, you can come for a visit around July to witness the International Kite Festival showcasing the gigantic colorful kites being flown in the sky of Sanur.
The International Kite Festival is a very popular festival in Bali which is being held on Padang Galak beach, just near Sanur.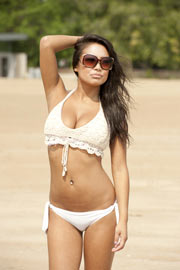 Kites are flown into the sky to send messages to their gods and that includes health and prosperity for Balinese people.
It is one of the best highlights in Sanur. It's a great experience that everyone will surely cherish for the rest of their lives.
Aside from that, you can also try the Night Market at Jalan Danau Tamblingan which serves cheap but delicious Indonesian food.
For anyone who loves grilled seafood, you can also try on Abian Boga Restaurant in Jalan Kusuma Sari along with their dance performances.
All of the good things mentioned above aren't enough to describe and portray the beauty of Sanur. Just go and explore, because it will be all worth it.