Legian is a beachfront town in South Bali that faces the Indian Ocean. It is located south of Seminyak and north of Kuta and just 15 minutes away from Ngurah Rah International Airport (Bali's West Coast).
Best known for receiving good reviews, Legian is also a nice place to stay especially for visitors who prefer a low-key area and a more relaxed beach environment. It also offers a surf beach area and lavished hotel accommodations like no other.
Most hotels here are close to the beachfront and are popular due to its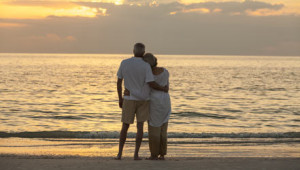 exquisitely beautiful nature. Despite its small size, Legian is a place for relaxation and a home of several restaurants, markets and cafes to satisfy your cravings.
It's also a good spot if you prefer to spend your time on places between Kuta, Legian and Seminyak.
There are also plenty of activities here that you can do such as swimming, shopping, bike riding on their traditional villages, bar hopping or just simply relaxing on the beach. Aside from that, Legian is close to Seminyak and Kuta which you can easily go and wander around between these places.
There are also surf schools available if you want to try surfing. Impromptu beach bars are also available after the day when the sun begins to sink and they are in the form of chic deckchairs. If you would prefer a caffeine drinks on a morning, you can try the popular Mugshot Coffee.
There are also affordable hotels where you can stay in Legian, and for those who would prefer to stay on a budget without the beach view, you can still enjoy your accommodations with a pool. Or simply choose on a beachfront like the popular Padma resorts, Bali Niksoma or Ramada Camakila. For a mid-range hotel costs, you can choose Hotel Puri Raja.
Highlights of the beach include Saturday and Sunday evening activities wherein locals and expats are interestingly
jamming on the beach and everyone is welcome to join.
There is also a beach football game everyday around 5pm that happens right in front of the de ja vu on Blue Ocean Beach. Another thing that can interest every visitor is the spectacular sunset and the locals are very welcoming.
There are also spas and treatments that you can avail while relaxing on the beach area such as massages, hair braiding, manicures and pedicures.
Legian is also a place for shopping, selling their traditional Balinese stuffs and souvenirs. Sure thing is, Legian promises to bring anyone some sweet memories to remember.