Perth Best Thai massage salons collection information guide will give you overall ideas to select the best massage relaxation experience. As we know, we all have a busy lifestyle nowadays. Eventually, Our lifestyle would contribute to body tension, also frustration. On the other hand, long-term travelers may also face isolation, sexual frustration, and heavy weight backpacks.  However, more and more people are looking for the world popular Thai Massage options in Perth. Therefore, Thai massage is the most popular search on the internet in Australia after the sensual, happy ending massage categories. So, I have decided to give you a list of massage saloons around CBD in Perth.  
What Is Thai Massage 
Traditionally, the Thai massage technique had been developed in Thailand for specialty Thai royal families and upper-class families in the kingdom. The method, the practitioner, use their thumbs, elbows, and hand, also body walk. The simple ideas behind Thai massage are to carrying your energy flow around your body. 
Type Of Thai Massages  
Back in the days in Thailand offered only just a few types of massages. But there are many types of Thai massages in our modern society today. Most of the list here in Perth is customized as the customer needs and puts the price tag up. However, the list of the most available below.  
Thai massage with a millenary technique which full body massage
Traditional Thai massage with aromatic oil
Thai oil massage.
Deep tissue massage
Combination massage
Thai pinda massage.
Soft relaxation massage
Thai foot massage.
Busaba Thai Massage saloon is one of the best ones in the CBD of Perth. I have visited the place, and I would say that the most authentic place in the city. All staffs I have know from Thailand and well-trained therapists.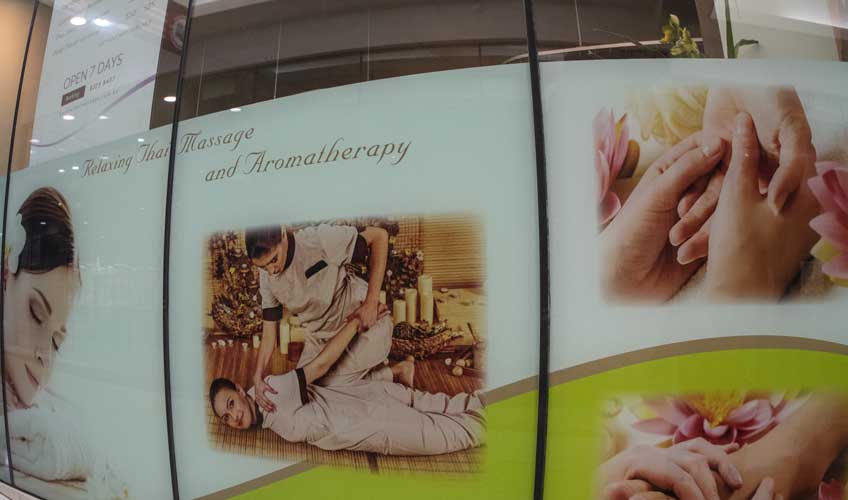 Prices are around A$ 80 to 85 an hour. The Salone is located at Equus Arcade, 213/580 Hay St, Perth WA 6000. Open Monday to Saturday, but it may change, please check on google map.  
Piyawat Thai Relaxation East Perth
The salon is located at 81 Bennett St, East Perth WA 6004. The whole place writhing a big house-style building with plenty of room in the building. The salon offers all types of Thai massage but a happy ending. Also, far as I know, all therapists are well trained, And they all Thai originated.  
Tara Massage Therapy
Tara Thai Massage in Perth is located at 177 Stirling St, Perth WA 6000. By the way, the place little out from Perth CBD. All ladies are professional Thai massage therapies also all of them from Thailand. I have spoken to the manager, and she said that therapists were learned massage techniques in Thailand. Moreover, customers able to claim their private medical rebate here.   
Jade Chinese & Thai Relaxation Professionals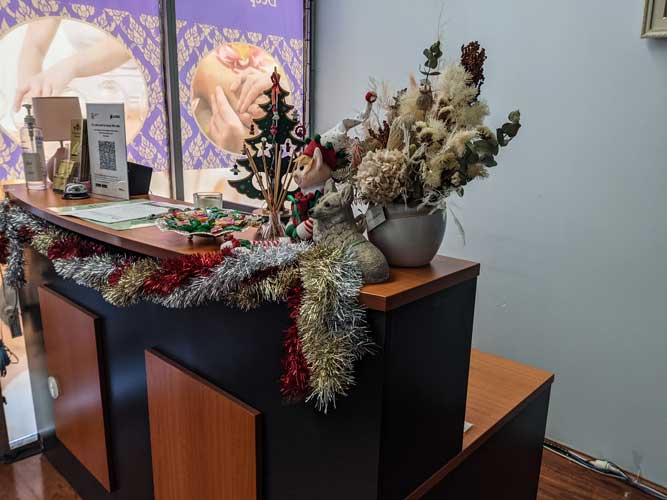 Jade massage salon located at Unit 192/471 Hay St, Perth WA 6000. However, The saloon was before and just changed to new management. Therefore, The salon has improved the quality of service gradually. For example, The place much clean and tidy than ever before. Also, staff maintaining proper sanitizing procedures.  
Thai Massage Prices in Perth
I have visited several places around CBD in Perth, prices of all locations well the same. But you may find some deals well cheaper than regular prices.  
An Hour Massage around A$ 75 to 85
Half an hour A$ 40 to 45
Deep tissues little more expensive, If you wish to be used, an aromatic oil can be extra charges.
Does Thai Massage Include Private Parts or a Happy Ending? 
In the tradition in Thailand, massage therapists use various Yoga and relaxation methods during the massage session. So, Methods are included. 
Postures
Bending your knees
Hands locked or back.
Walk on the body
Pressurized
Moreover, traditional therapists wouldn't massage your genitals but every inch of your body. Do you look for a sensual or happy ending massage in Perth? Some places do your genitals massage, and it would cost around A$ 50 extra.
 What Is A Happy Ending?
Happy ending nothing but massaging or touching genitals sensually to have an orgasm. The highest numbers of clients who are looking for happy ending male clients but some females as well. By the way, erotic or Tantric massage salons are well dominated by females to target males. But the female sex industry is also getting increased day by day. Moreover, Under Australian law, massage a client's genitals are legal.