For the true African black magic nightlife fun, Dar es Salaam is the city to get hooked. Some of the Black women are the true definition of black queens, from their natural beauty to sexy body shapes.
Although Tanzania has a pretty conservative nature to sexuality, a lot goes on behind closed doors and in red light districts.
White western men can be hooked by the true African magic from the millions of ladies around in nightclubs, especially in big touristic cities like; Dar Es Salaam, Moshi or in Arusha.
The Red Light Districts in Major cities are some of the poorer neighborhoods, with no or tiny lights in the streets where prostitution is viral.
Watch out as sex workers are impoverished and hookups are just for some little money, but they have poor hygiene and a lot of STD cases.
Single Female travelers alike, there are a lot of Black men waiting to get you hooked up with big black Gear – Yes, this is a perfect dream destination.
Some Boys in Dar es Salaam hang around in nightlife places awaiting for western white ladies to get hook up.
They know ladies are looking for black men with big gear to get the casual hook up, so with some money to buy them drinks and sustain their lifestyle, they will gear you up the African way.
The nightlife in Dar es Salaam has plenty to offer for locals, travelers, tourists and expatriates alike. Well, here are a some of the most popular  Nightlife places for travellers, that one should not miss out once in Dar es Salaam.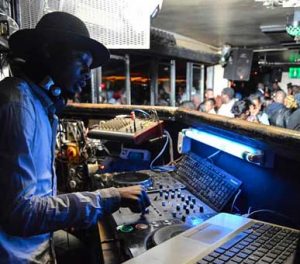 Dar es Salaam Nightlife California Dreamer Club
A dream comes right club for sports fans all over the world. California dreamer is a sports club located in the kinondoni district, and it is a famous place for sports fans, as it showcases a wide array of sports most commonly football from all over the world.
The club is packed with good music and sound system, DJ's, a bar to enjoy a beer or two while watching a game.
For single female travelers, don't miss out a night where Tanzanian boxers step out in their naked chest-thumping glory for a taste of the African gear.
Dar es Salaam Nightlife  Samaki Samaki
Samaki Samaki is restaurant grounds exquisitely known for their seafood delicacies, and entertainment grounds by night for locals and tourists alike.
There is an excellent atmosphere to relax by day, and a big bar and dancing hall by night. For a wild, fun and crazy nightlife in Dar es Salaam, this is the grounds especially on weekends where there is a big turnout. Enjoy a salsa dancing night and Karaoke on Thursday nights.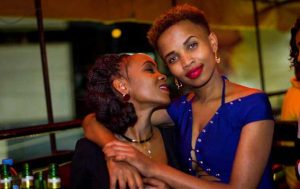 Dar es Salaam Rouge Bar
Fabulous Rouge bar nightclub is located on the rooftop of Hyatt Regency hotel. The hotel is an upmarket hotel; the club attracts wealthy foreigners and locals alike.
Excellent service provided by hookup models popping bottles and African ladies of all kinds as the entrance is free.
Access for tourists staying at the hotel is free, and it is closed from Sundays to Wednesdays as they prepare for a crazy fun weekend.
Enjoy a bit of snacking provided when you order a drink while being entertained with live music, international soccer or just a relaxing night out.
---
Look Up The Best Hotel Deals Here with Hotel Combined on Traveller Hitnts. 
---

Dar es Salaam High Spirit Lounge Bar
For a scenic nightlife out in Dar es Salaam city, the high spirit lounge bar is the place to be. The rooftop bar offers an excellent panoramic view of the town, ocean views and a sky full of stars lightening up the night.
Just at the heart of the city, the bar offers a dancing hall with upbeat music of all genre, sports bar and a lounging restaurant for a perfect nightlife out. The service is classic, with a variety of local beers and international wines.
Level 8 Bar in Dar es Salaam
Level 8 bar named after its location on the 8th floor of Hyatt Regency Kilimanjaro hotel is a classic scenic rooftop bar.
It is one of the big city's famous bars, that attracts mostly international clientele due to its amazing 360 views of the ocean, the town, and gorgeous sunsets.
Live music throughout the week while enjoying a drink, serviced by elegant models, with a high level of class and attention to detail, makes the service here one to remember. For the classic, relaxing nightlife experience, visit this chic bar!
New Maisha Club in Dar es Salaam
Another double threat nightclub and restaurant in Dar es Salaam is the new Maisha club in oyster bay. The mixed crowds of locals and tourists' alike make the club a perfect hook up and entertainment arena.
The club has a VIP section packed with prominent booty dancers, large central and smaller dance floors, a stage and an outdoor seating area for some breeze away from the big crowd inside.
Their doors are opened from 7 am to 11 pm on Mondays and Tuesdays and 24 hours from Wednesdays till Sundays.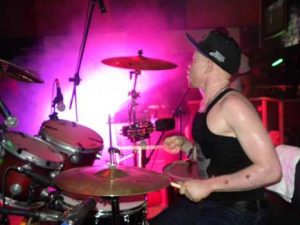 The Royal Chloe Social Club in Dar es Salaam
Famously known as Corner bar, this club is by far the best of the favorite bars in the city. Located in Sinza along the Shekilango road, the club is a famous hookup place where you will find women of every type working as sex workers.
Be cautious with STDs as its prominent in such areas. Nonetheless, the club is always hype and packed with entertainment throughout the week.
The delicious barbecue and food served,  especially late night is one to die for, after enjoying a beer or two and losing yourself on the dance floor.
The club is usually open and ready all day long, but it starts vibing up at around 1:00 a.m and entrance is Tsh 5000 which is equivalent to US 2.5 per person. For a fun night out with a crowd of locals and a taste of Tanzania nightlife, this is the place to be.
Club Bilicanas in Dar es Salaam
The most popular, fun, a crazy happening nightclub in the city is club Bilicanas located in the heart of the town.
The club is well known for its VIP Lounge, seven bars, a colorful glass dance floor to dance the weekend away.
Club Bilicanas is a favorite hook up the place and its DJ who makes the crowd crazy from his beats.  
The club also hosts live music from local artists and concerts several days a month.
With well-priced drinks and everything, the Tanzanian nightlife has, the club is the best place to experience it all.
Elements Club
Like most bars or clubs in Dar es Salaam, Elements bar is a restaurant by day that transforms into a bar and nightclub at night.
The club is famously known in the city for it's over the top music of all genres during the weekends and the big crowds flocking on the small spaced club.
Also famous for their creative cocktails, that one should not miss trying out once at Elements bar. Nonetheless, there is a variety of beers, whiskey, wines, Gins and light drinks. The service from waitresses is top notch, that will entice one come back again and again.
Runway Club 
Just like the name suggests, runway club and lounge is an escape to reality bar, situated on the penthouse level at shoppers plaza in Kinondoni.
This luxurious all in one club and lounge, exquisitely offers ultimate entertainment, service, drinks and party ambiance like none other.
Ignited by colors of gold, white and deep grey, the bar is a special of royalty, and the service provided matches the excellent decor.
As a host of fashion parties, the club is packed with beautiful, sexy African women that make the night more jolly.
A wide array of bitings are served, as one enjoys a drink or champagne throughout the night. For an escape, not just a typical night out, runway lounge is the place to be.
Dar es Salaam Red Light District
Red light districts in major cities usually refer to the poorer neighborhoods. The red light district is derived from the small kerosene lamps that are lit in the night, illuminating from the small mud houses packed tightly together.
Majority of the inhabitants there are sex workers. Women are usually dressed in provocative clothing like mini skirts or transparent scarfs known as 'kanga' in Swahili exposing their thighs to attract more men.
The sex hookers also place candles or lamps close to them to expose their bodies for a better sell hence the 'red light district' name. For travelers, avoid such neighborhoods as a lot of crime goes on in such places.
Once in Dar es Salaam, there is a lot to look out for and enjoy, from the stunning Tanzania beaches that make the perfect sunrises and sunsets to the most fun and craziest nightlife, that no other East African city can offer.
More Travel Blogs Here